Harland & Wolff Relaunches After 20 Years With New Barge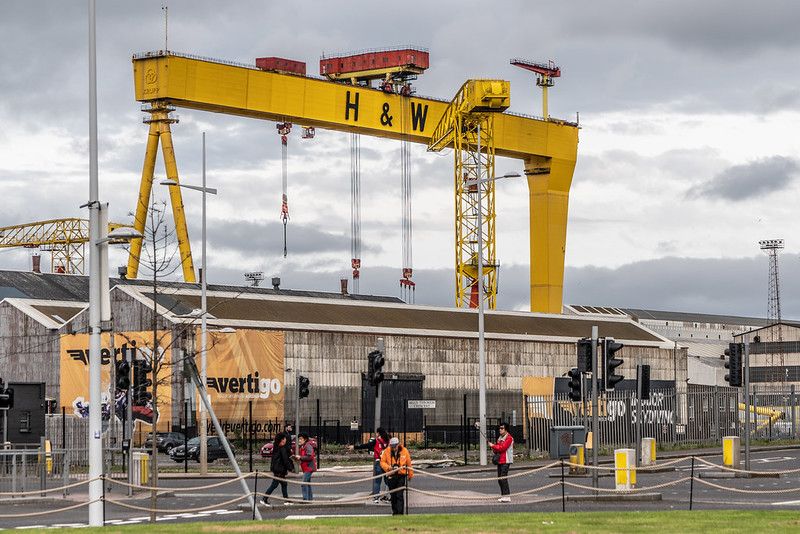 A barge is Harland & Wolff's first brand-new vessel in 20 years.
The renowned Northern Irish shipbuilder Harland & Wolff reached a significant turning point in the restart of business at its Belfast yard after 20 years.
On February 27 Harland & Wolff rolled out its first new ship from the building hall. Harland & Wolff was once the manufacturer of some of the most well-known ships in the world including the tragic Titanic.
Although a small barge it is part of a broader initiative to expand activities in Belfast and the company's second shipyard in Appledore England.
The first vessel to leave Belfast's fabrication facility is a barge constructed as part of a sizable contract with London's Cory. This company operates barges used to transport rubbish and recyclables on the Thames.
The first hull was authorized and prepared to be carried to the painting hall according to a report from Harland & Wolff in the middle of February.
In June 2022 Cory placed a first order with Harland & Wolff to construct 11 barges valued at about $10 million. They made a second order for 12 additional barges a month later.
According to Harland & Wolff fabrication on the second barge is well along and the third and fourth barges are likewise well along.
The shipyard had previously stated that the first batch of the other barges would be delivered in 2023 while the fabrication of those barges was already underway.
"It is fantastic to walk round the fabrication halls in Belfast and see them being a hive of activity with our apprentices putting into practice the skills they have learned from our experienced workforce" said John Wood Group Chief Executive of Harland & Wolff.
"It has been fascinating to watch the adoption of new technology with our twin-headed robotic welding line delivering production improvements by a magnitude of four to six times against conventional production and welding methods."
"I am very encouraged with the progress being made and it is the perfect stepping stone towards full-scale shipbuilding" Wood concluded.
The work on the barges is the first stage toward the complete restoration of large-scale shipbuilding in Belfast and Appledore. Late last year Harland & Wolff and Navantia UK collaborated to win a government contract to construct three navy support ships.
The total value of the seven-year contract is around $1.9 billion. Harland & Wolff anticipates managing delivery tasks totaling between $850 and $960 million.
Stay updated on the latest maritime news by following Martide on LinkedIn Facebook and Twitter.