JV Awarded $2.8B Dry Dock Contract for Pearl Harbor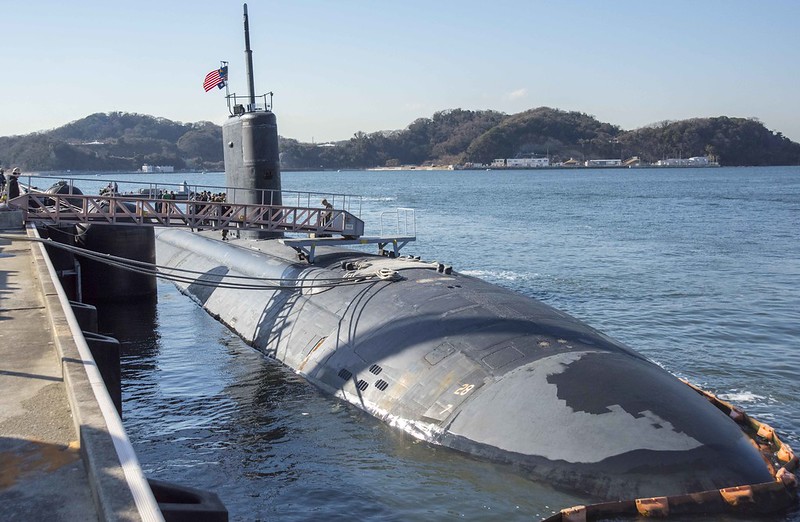 At the Pearl Harbor Naval Shipyard and Intermediate Maintenance Facility in Oahu Hawaii the US Navy chose a joint venture of Dragados USA Hawaiian Dredging Construction Co. and Orion Government Services LLC for a $2.8 billion project to build a replacement dry dock.
The task order was given on March 10 as part of an $8 billion indefinite-delivery/indefinite-quantity contract with the Navy Facilities Engineering Systems Command (NAVFAC).
According to the US the Honolulu-based team outbid three other bidders for the project.
One of the five teams the Navy chose to compete for task orders under the contract is Dragados/Hawaiian Dredging/Orion JV. Additional businesses include Tutor-Perini Corp.-NAN Joint Venture Bechtel National Inc. ECC Infrastructure LLC Kiewit-Alberici SIOP MACC JV and ECC Infrastructure LLC.
The design proposes building a concrete graving dock large enough to hold the US submarines nuclear-powered by the Pacific Fleet.
According to Navy officials it would replace an existing dry dock constructed in 1942 that is too small to operate Virginia-class submarines or larger surface ships.
Virginia belongs to the same submarine class the Biden administration recently announced it would provide the United Kingdom. Australia too.
The project will deliver "critical capability to the fleet" said Capt. Steve Padhi the commanding officer in charge of construction at Pearl Harbor Naval Shipyard.
"We have incorporated lessons learned and best practices from other dry dock projects and field offices across the Navy and we have consulted with our construction contractors early in order to confidently meet the requirements we've been given" he said.
According to Navy authorities the project is anticipated to last five years. The contract has three options that if exercised might raise its worth to $3.4 billion from its initial incremental funding of $463 million.
The Navy has invested significantly in the facilities needed to build nuclear-powered vessels.
The Navy also created SIOP to increase throughput at four public shipyards by renovating dry docks revising physical layouts and replacing outdated capital equipment with cutting-edge tools and technologies.
When fully implemented SIOP is a sound investment strategy that can provide urgently required dry dock upgrades and repairs to support both current and anticipated future classes of nuclear-powered aircraft submarines and carriers.