Martide's Maritime Recruitment Software Updates for April 2021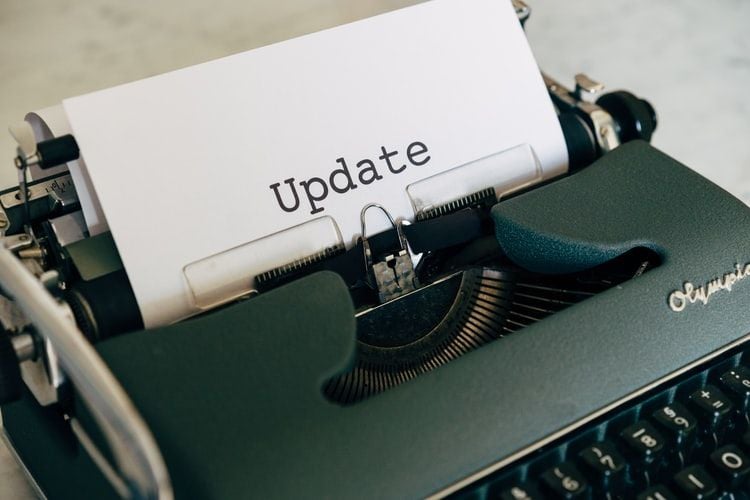 It's been a while since we've had a blog post dedicated to our monthly changelog of maritime recruitment software updates, upgrades, fixes and tweaks.
That's primarily because our team of developers and designers have been really busy behind the scenes for the past few months working on a refresh and redesign of both the Martide website and of the software that you use as a shipowner, ship manager, crew operator or manning agent.
We're really excited about these changes, which have all been implemented to make life easier and your workflows and maritime recruitment processes more efficient.
And it's finally time to start announcing them as they go live!
For example, have you taken a look at our brand spanking new Planning pages? These have been created to give you an at-a-glance, highly visual overview of your crew and vessels and they aim to make it even easier for you to plan your crew change overs.
The Planning page looks like this:
In the image above you can see where to find the Planning feature (by clicking on Planning in the menu on the left hand side) and you'll also see how to toggle between the Vessels and Seafarers pages.
To find out more about the Planning page, you can have a read of a blog post we wrote about it a couple of weeks ago here. Meanwhile if you'd like to find out how to get the most out of your Planning pages, take a look at this page on our Martide Support website.
Martide's maritime recruitment software updates for April 2021
So what else have we been up to recently?
We've added a couple of brand new pages that are mainly aimed at seafarers to give them further information about how we can help them find jobs at sea (i.e. your jobs!)
The first of these pages is about how to build a seafarer resume on Martide. From the point of view of a seaman or woman, this is an online resume for a seafarer. From your point of view as an employer, it's their seafarer or candidate profile which contains all the information you need to decide whether or not to hire someone.
The second of these pages focuses on Martide's mobile app for seafarers. We encourage all of our seafarers to download the app as it's the best way for them to find and apply for your jobs - no matter where in the world they are.
And it also makes it much easier for you and them to stay in touch, thanks to the app's in-built messaging feature.
We urge you to encourage your seafarers to download the app too - not only does it make their life easier, but it makes maritime recruitment quicker and more convenient for you too!
For the record, the app is completely free and can be downloaded from Google Play and the Apple App Store.
Okay, now let's take a look at what we created, changed and updated in April 2021, for both employers and manning agents.
Upgrades for shipowner and ship manager employers
We squashed various bugs that had popped up in the system.
We added a seafarer's medical documents to the Documents page so that you can easily view those.
We added vessel information to Employment Records, which you will see when you generate a PDF export of a seafarer's profile.
We added an option to export an Excel file containing Employment and Work History from a seafarer's profile.
We added an option to export an Excel file containing seafarer search results when you're looking for seafarers or candidates.
We added an option to export an Excel file for document search results when you're looking for certain certificates or docs.
We also now allow you to select multiple options in drop down menus.
We made some changes to the Contract stage in the Assignment Pipeline.
Birthdays (shown in the updated Reports page) now display yesterday's date, today's date and the next 30 days.
(By the way, the Birthdays report might be a relatively small part of our maritime recruitment and crew management software, but it's a great way of boosting your crew retention rates by showing seafarers that you care enough to send them a happy birthday message on their special day!)
Upgrades for manning agents
Again, we fixed various bugs in the system.
You will also see that we have added vessel information to the Employment Records when you generate a PDF export of a seafarer's profile.
The added option to export an Excel file for Employment and Work History from a seafarer's profile also applies to manning agents.
As with employers, manning agents will also see that we've added an Excel file export option for seafarer search results.
And you will also be able to export Excel files for document search results.
Finally, manning agent users are also able to select multiple choices in our software's drop down menus.
Martide's aim is to make maritime recruitment better than ever!
We hope you like, and find useful, all of the changes we've detailed above. If you'd like to stay informed about our monthly updates and fixes, you can take a look at Martide's Changelog which we publish at the start of every month (give or take a few days!)
If you have any questions about any of our features and functions and are looking for some quick guidance, you might find our dedicated Support website useful. It contains step-by-step guides to all of Martide's different features, along with screenshots and bullet pointed explanations.
(You can also find support for seafarers on the site in case any that you know and work with need a little help creating their profile and applying for your maritime job vacancies.)
Meanwhile, if you're new to Martide and you've just stumbled across our blog but are interested in finding out how we can help your small to medium sized shipping company (or your manning agency) make maritime recruitment and crew planning more streamlined and efficient, contact us today for a free, no-strings-attached chat and demo of our software solution!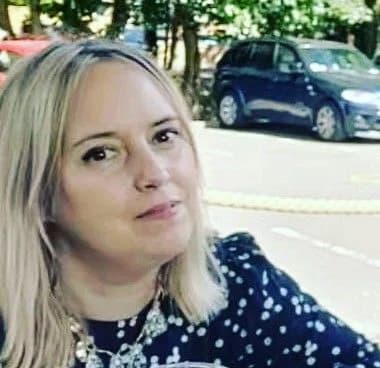 Eve Church
Eve is Martide's content writer and publishes regular posts on everything from our maritime recruitment and crew planning software to life at sea.
UK