MSC Continues to Strengthen Fleet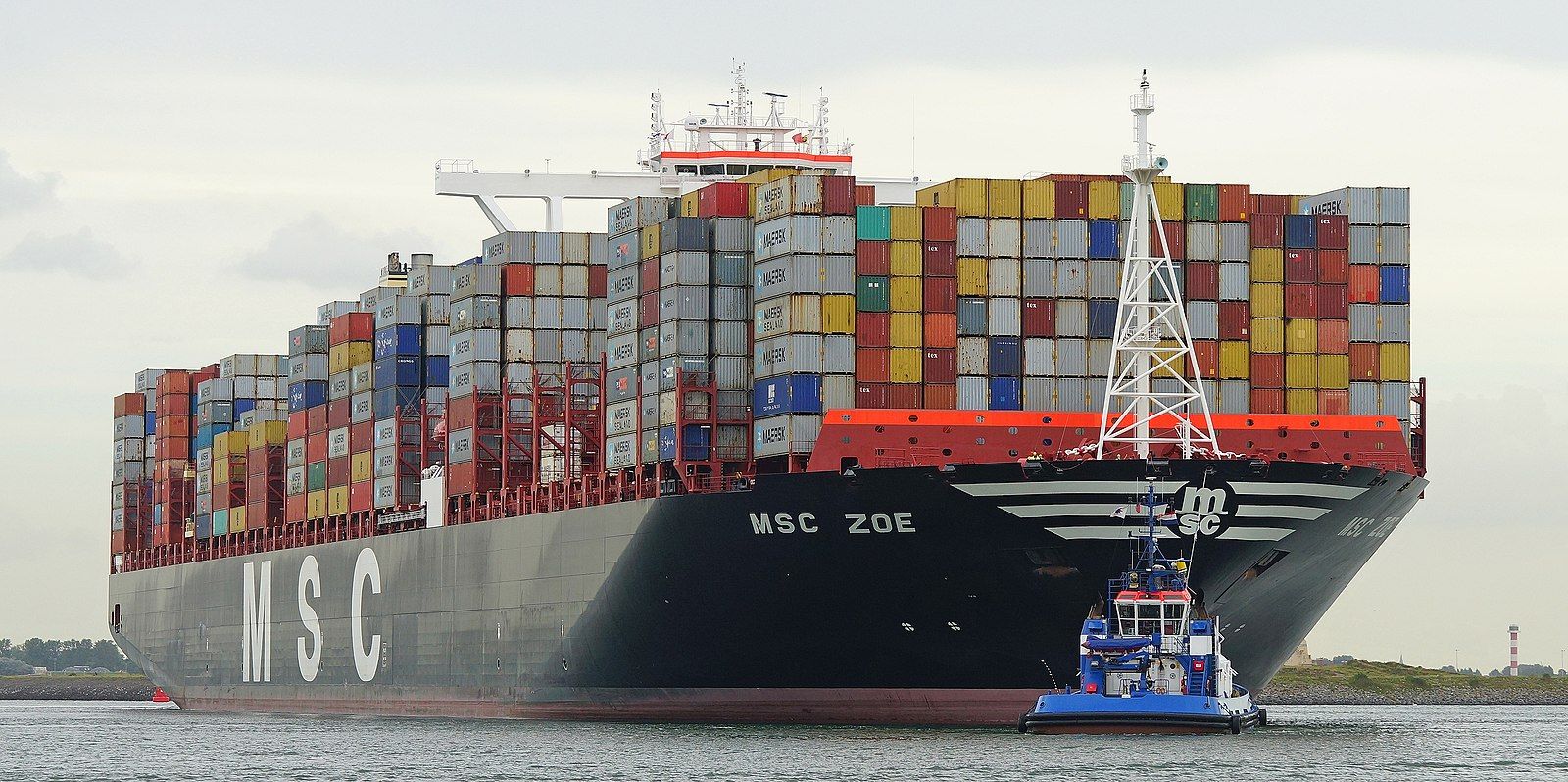 MSC is still purchasing used containerships and doesn't seem to have lost interest in ordering new builds.
In fact according to Alphaliner MSC has just finished buying the "iconic" 9600 teu Sovereign Maersk which is 25 years old and was previously chartered back after being sold by the Danish carrier to the Japanese shipowner MC Shipping in 2016.
The wheelhouse was raised in 2012 increasing the ship's capacity from 8200 teu.
Sovereign Maersk was one of 25 sister S-class ships that Maersk ordered from the Danish shipyard in Odense and at the time of their introduction in 1997 they were the largest container ships in the world the first to surpass 8000 teu.
The consultant claims that the ship's new owner will call it MSC Domna X. It will join four of its sisters in the fleet on transpacific and Asia-South America trades: MSC Fie X (ex Susan Maersk) MSC Vilda X (Sofie Maersk) MSC Aby (Svend Maersk) and MSC Ellen (Soroe Maersk).
"The number of second-hand vessels bought by MSC since the carrier embarked on a historic buying spree in August 2020 amounts to 271 ships for a total capacity of just over 1.1m teu" said Alphaliner.
Due to the drop in demand and uncertain future some carriers and shipowners are beginning to delay deliveries for new building orders placed at the height of the pandemic demand boom.
However MSC has placed orders for ten other 11400 teu ships with a Chinese shipyard with delivery scheduled for 2025 and 2026.
When viewed in context MSC's remarkable capacity increase would place it above HMM in the carrier league table based just on its second-hand purchases.
At the same time its newbuild orders would outpace Hapag-fleet Lloyd's capacity of 1.8 million teu the carrier that ranks fifth.
The 2M Alliance will end in 2025 according to a joint statement released yesterday by Maersk and MSC.
"We continue to strengthen and modernize our fleet providing us with the scale we need for the most comprehensive ocean and shortsea shipping network in the market" said MSC CEO Soren Toft.
One S&P broker stated: "MSC was already proactive but I can see its brokers getting the green light to hoover up virtually any ship that becomes available now; it looks like it will be operating as a standalone in the future."
"I don't see Maersk being very active in the S&P market as it has made it clear it has no interest in elderly ships" he remarked.
Stay updated on the latest maritime news by following Martide on LinkedIn Facebook and Twitter.