Nigeria Opens Chinese-Built Lekki Deep Sea Port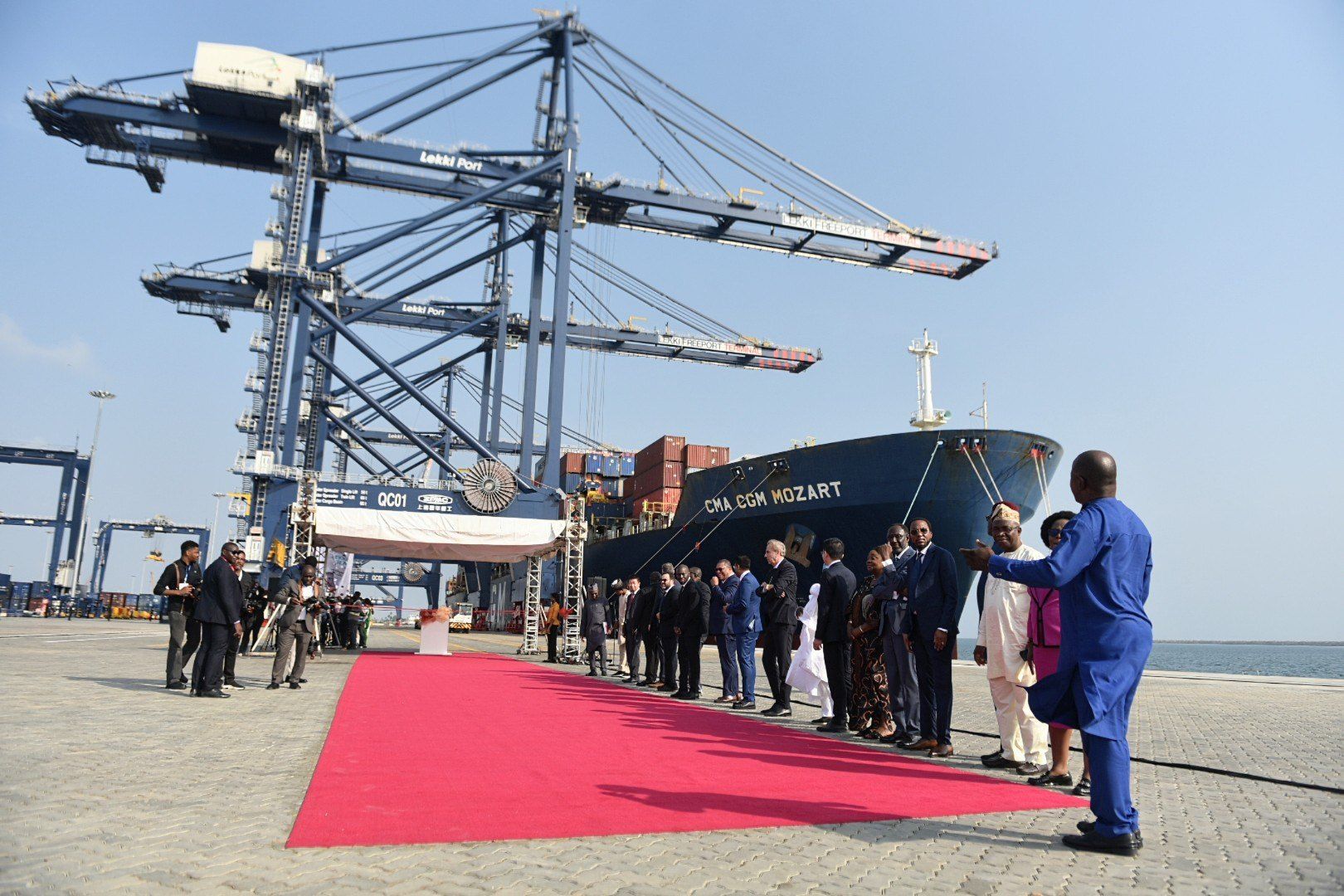 On Monday, January 24, Nigeria inaugurated a deep seaport in Lagos built by China for a billion dollars.
Lekki Deep Sea Port is anticipated to reduce traffic at the nation's ports and aid in its development as an African hub for the transshipment and processing of cargo traveling to other locations.
The port was opened by President Muhammadu Buhari, who has made infrastructure development a core tenet of his administration's economic strategy.
Many of Nigeria's seaports left over from British colonial rule are inoperable or only partially utilized.
Port Harcourt, the nation's oil capital, and two others in and around Lagos receive the majority of commercial activity, causing constant gridlock and logistical problems for imports and exports.
Lagos Governor Babajide Sanwo-Olu said that "the size of vessels that will be coming here could be up to four times the size of vessels that currently berth at Tin Can and Apapa Ports [Lagos's existing ports]."
Mr. Du Ruogang, the Managing Director of Lekki Port LFTZ Enterprise Limited (LPLEL), promoter of the Lekki Deep Sea Port, stated that Lekki Port would facilitate growth in trade volume for Nigeria and increase the Gross Domestic Product (GDP).
Lekki Port, he said, is still a game-changer that will transform maritime activity in Nigeria and the entire sub-region of West Africa. By the end of Q1 2023, activities are anticipated to start.
"With Lekki Port, Nigeria will witness a growth in maritime traffic and global trade and strengthen connectivity and capability to provide efficient and reliable services."
"Lekki Port will be a critical engine that will drive the Nigerian economy upon the commencement of operations. I am equally confident that it would help to reinforce Nigeria's status as a regional maritime hub and enable many related industries to flourish", Ruogang said.
The China Harbour Engineering Company and Singapore's Tolaram Group jointly hold 75% of the new Lekki Deep Sea Port, with the Lagos state government and the Nigerian Ports Authority owning the other 25%.
According to authorities, the new port, which cost an estimated $1.5 billion to build, is one of the biggest in West Africa.
"This is a transformative project, a game changer project. This project could create at least 200,000 jobs," Chinese Ambassador to Nigeria Cui Jianchun said after the port was commissioned by Buhari.
China is one of Nigeria's top bilateral lenders and has funded power plants, highways, and rail lines.
Stay updated on the latest maritime news by following Martide on LinkedIn, Facebook, and Twitter.