Martide Resources and Updates for Seafarers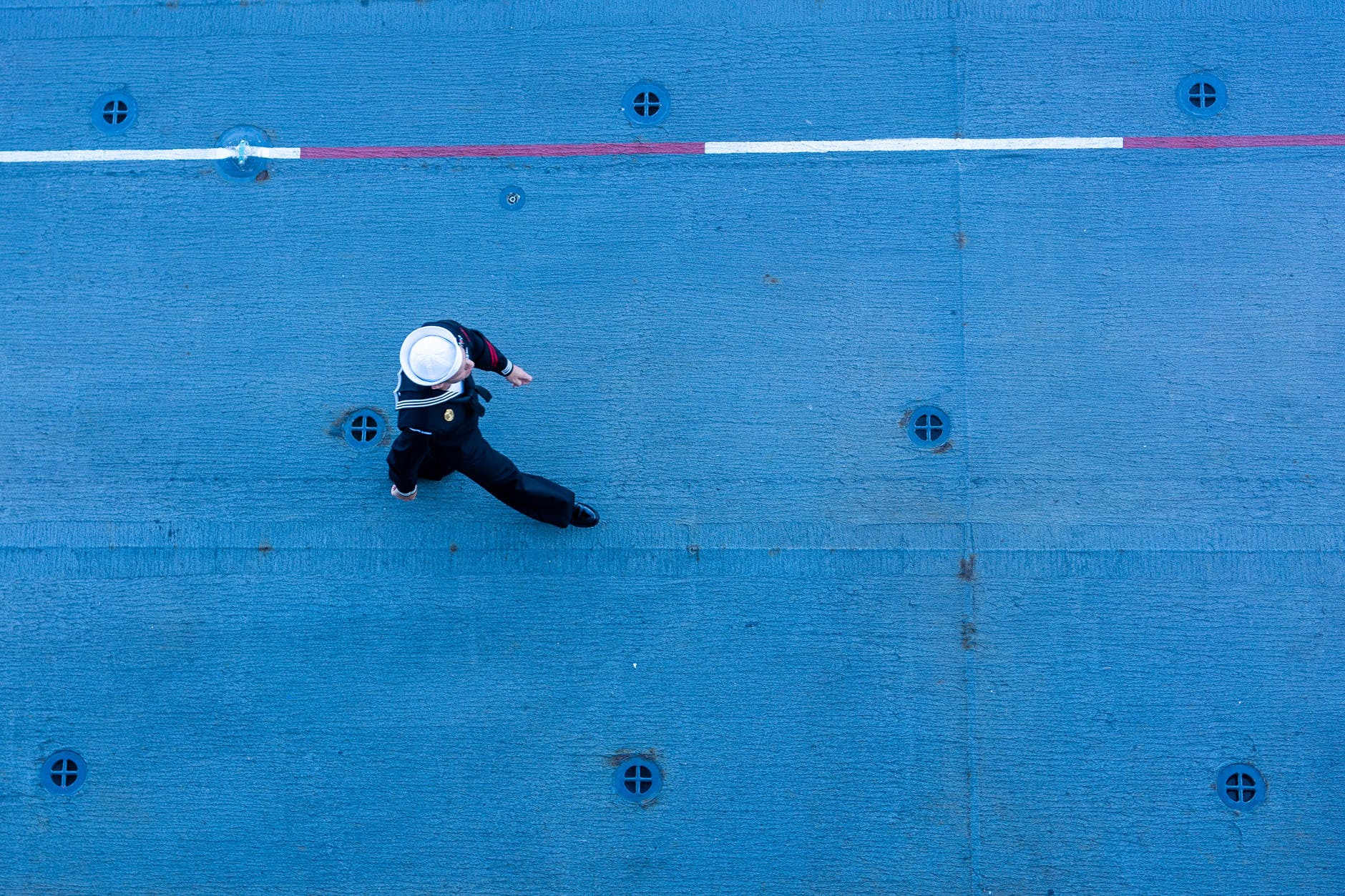 At Martide our development team are always looking for ways to tweak our maritime recruitment platform and make our website even more user-friendly for our shipowners and managers, manning agents, and seafarers / candidates.
Updates on Martide for Seafarers
For this blog post we thought we'd highlight a few of the recent changes the development team have been working on over the past few months to make life a little easier for seafarers who are looking for jobs at sea.
Updates to Profile
You can now define the type of maritime jobs you are looking for by choosing either Offshore or Ashore status in the drop down box within your profile.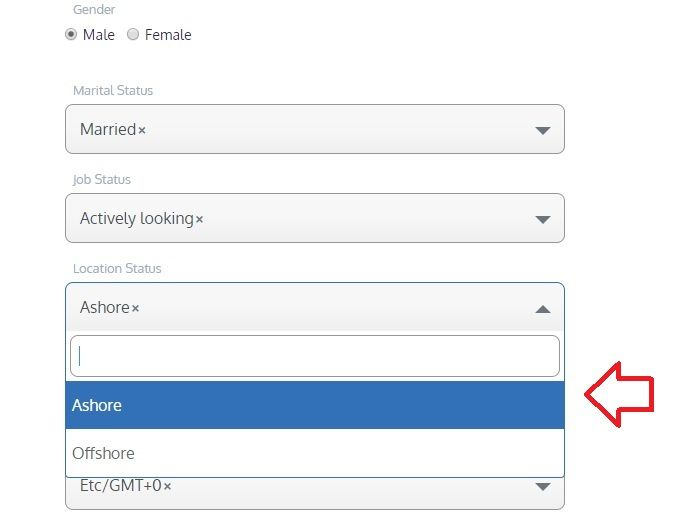 We've also added new document types to the system. To see the full list of available document types, go to your Profile Page, scroll down and click the + sign to add a new document. The documents are listed in the drop down box.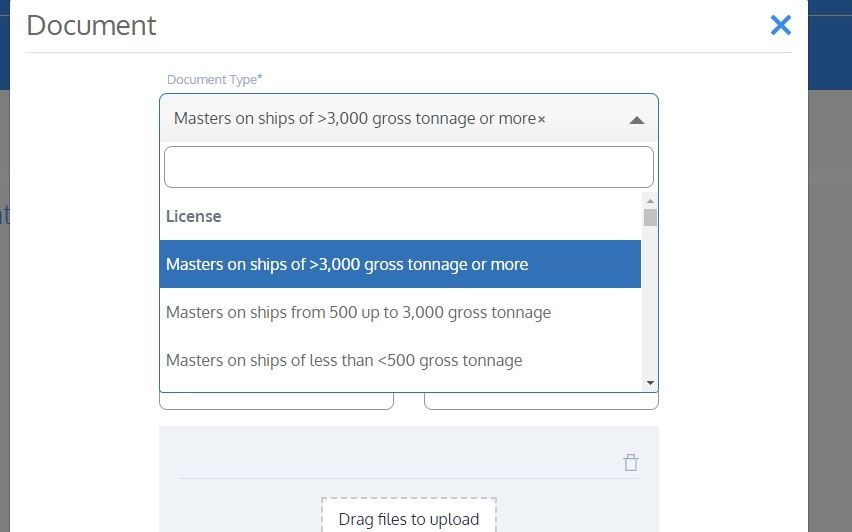 You can now also add several attachments per document entry. Either drag a file from your PC to upload it or click Upload File.
To add another document to that entry, click the + sign next to Add Attachment. Click the blue Save button once you're done adding.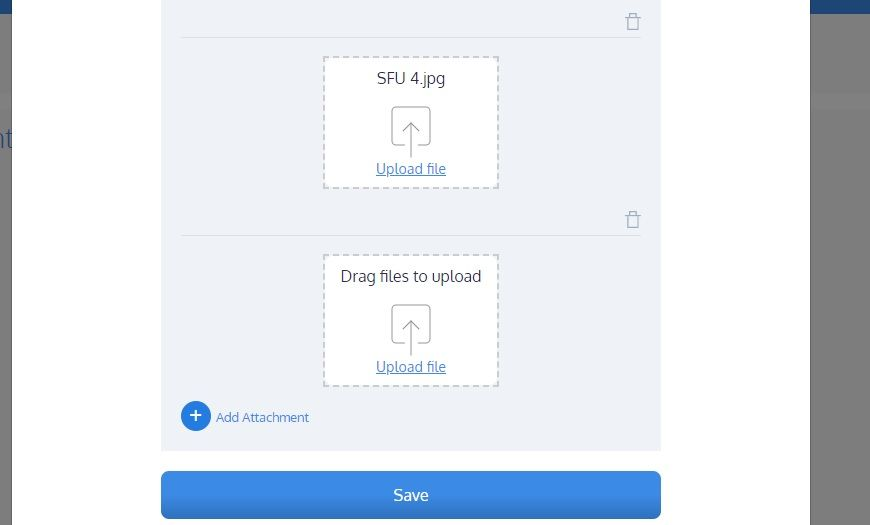 Updates to My Jobs Page
You can now track all the stages of the maritime recruitment process when you've applied for a position within the My Jobs page
To do this, go to My Jobs. You'll see all the jobs at sea you've applied for. Click on the one you want to track and scroll to the bottom of the page. A green circle will indicate what stage you are at in the process.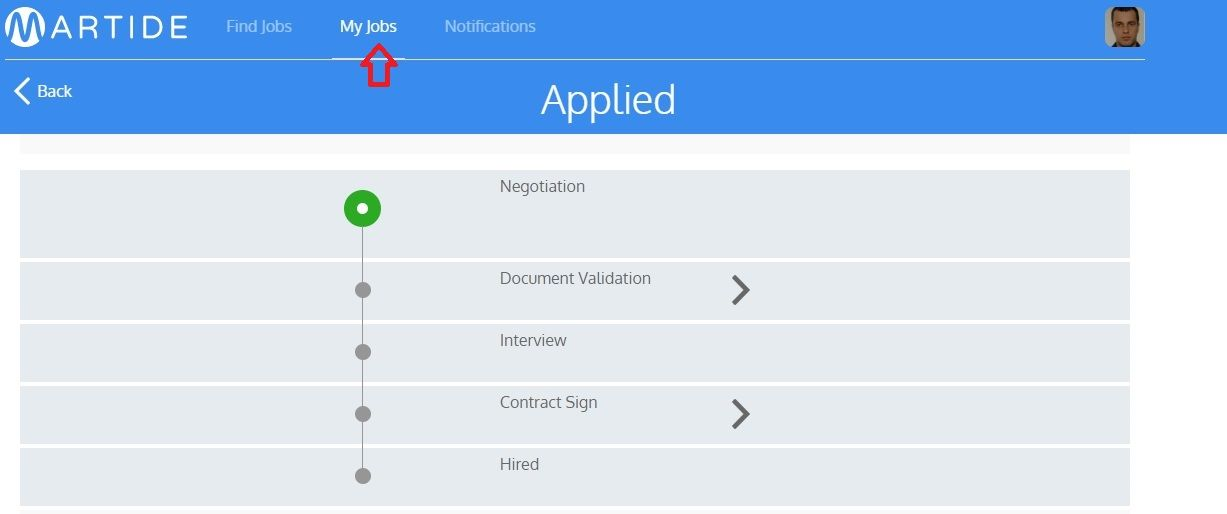 We've also made it easier for you to maintain control over your profile by easily withdrawing an application on the My Jobs page if you need to.
To do this, go to My Jobs, click on the job you applied for that you now want to withdraw.
Scroll to the bottom of the page and click the blue Withdraw button. You will be shown a drop down box with a list of reasons for withdrawing. Select the most applicable one and click Yes to withdraw or Cancel to return to the system.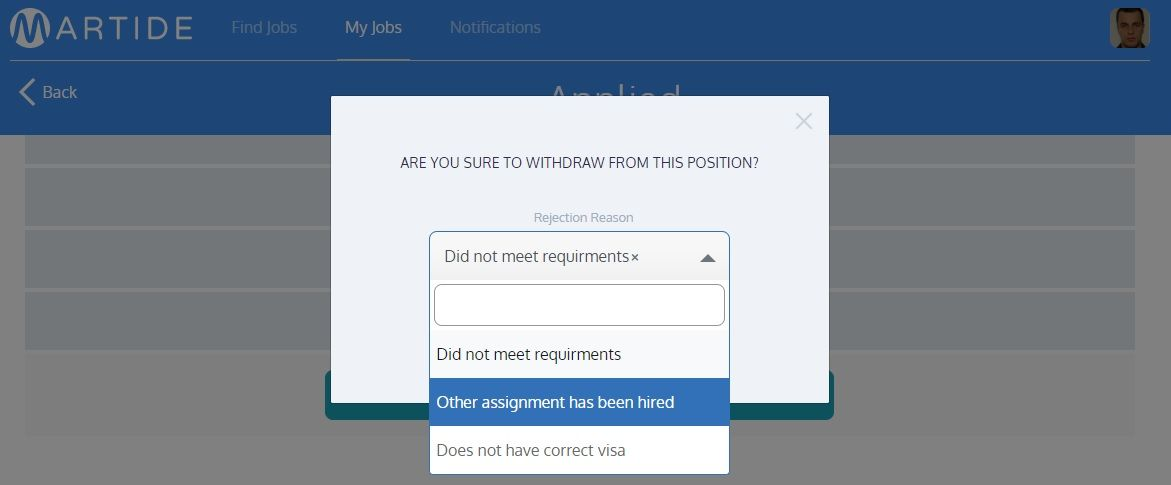 Updates to Find Jobs Page
In the Find Jobs page we've added a keyword search function that lets you easily search for open jobs and filter them according to your rank.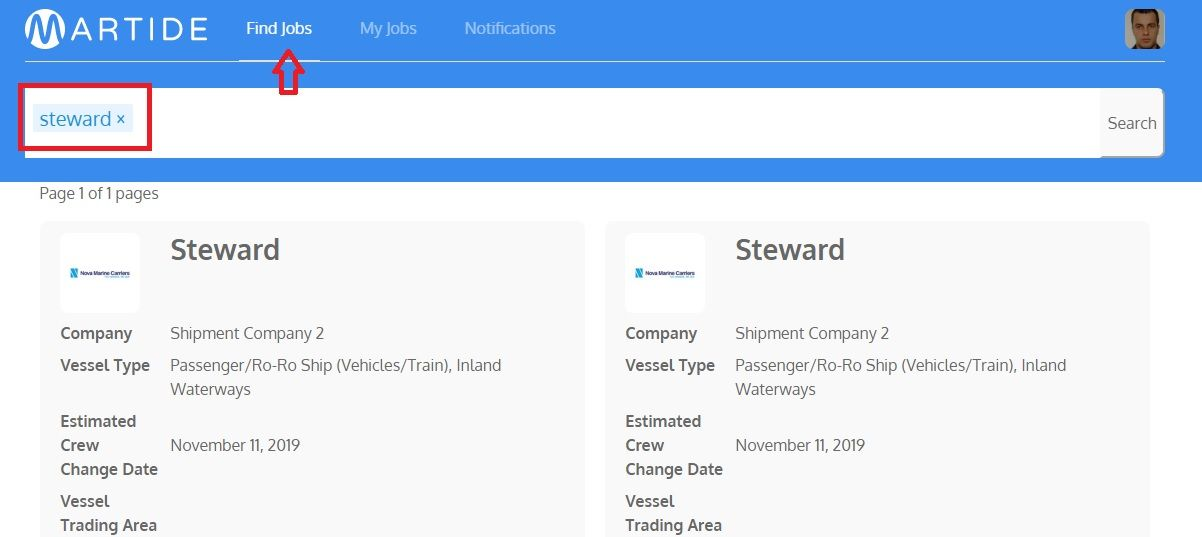 Last but not least we've also optimized the design of the website to make it easier to read and use on your smartphone and other mobile devices - ideal for when you're on the go!
Talking of being 'on the go' - have you downloaded our mobile app for seafarers yet?
You'll be able to a apply for maritime jobs with Martide now by registering an account then searching for vacant positions all from your smartphone.
It's quick, easy and free! Get the app from Google Play or the Apple App Store now!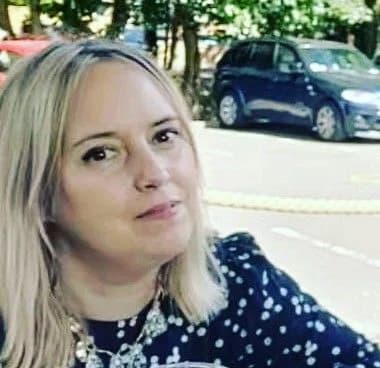 Eve Church
Eve is Martide's content writer and publishes regular posts on everything from our maritime recruitment and crew planning software to life at sea.
UK