As a manning agent you are able to add candidates to the platform's database. Here's how to do that.
Understanding your Candidates page
Log in to your Martide account and click on Candidates in the menu on the left hand side. That will take you to this page: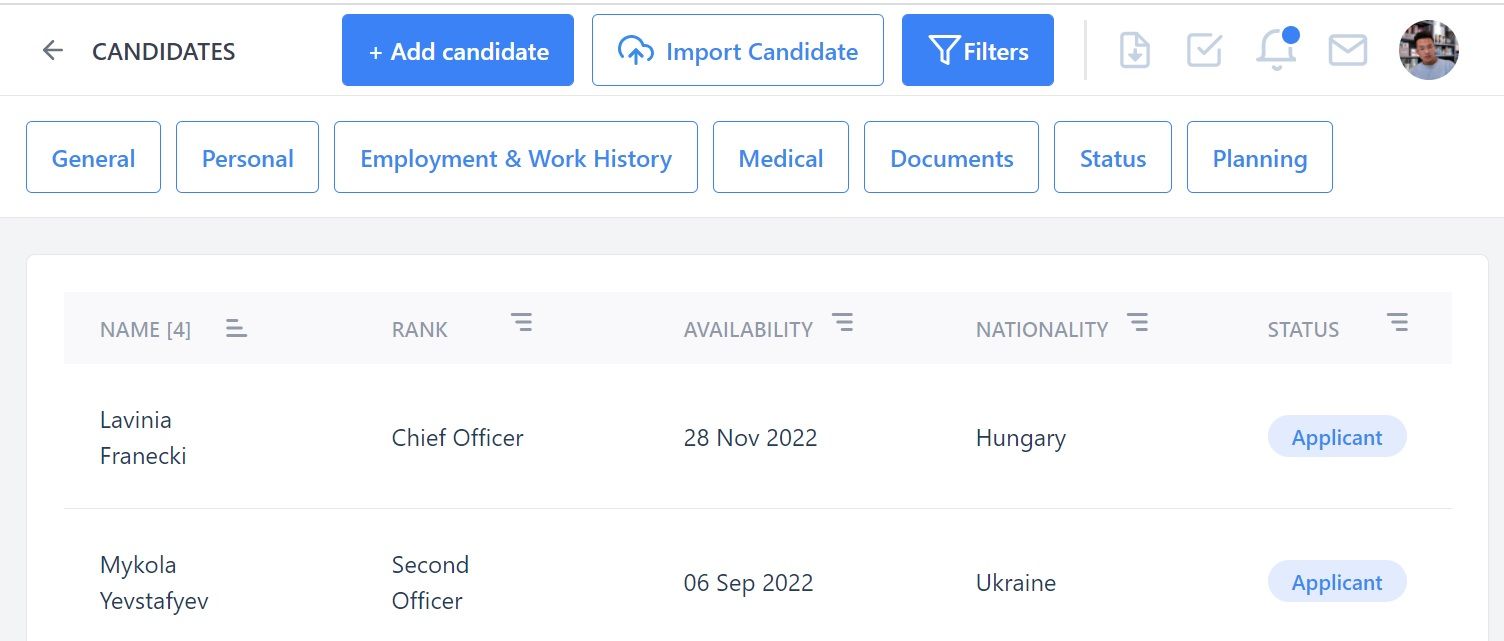 Here you can:
Add candidates one at a time by clicking the +Add candidate button.
Bulk import candidates via an Excel spreadsheet by clicking the Import Candidates button.
View your candidates' name, rank, availability date, nationality and status.
Filter candidates by the preferences in the white boxes at the top, or by the 3 lines next to Name, Rank, Availability, Nationality and Status.
View and edit a candidate's profile by clicking on their name.
How to add a candidate to the system
Click the +Add candidate button at the top of the page:

You will see this pop-up box: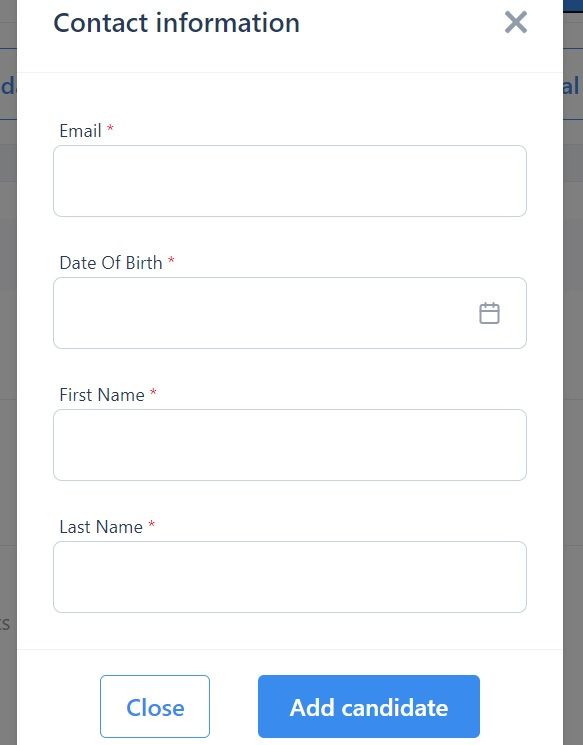 Here you can:
Add a candidate by entering their email address, date of birth and first and last names. Like this: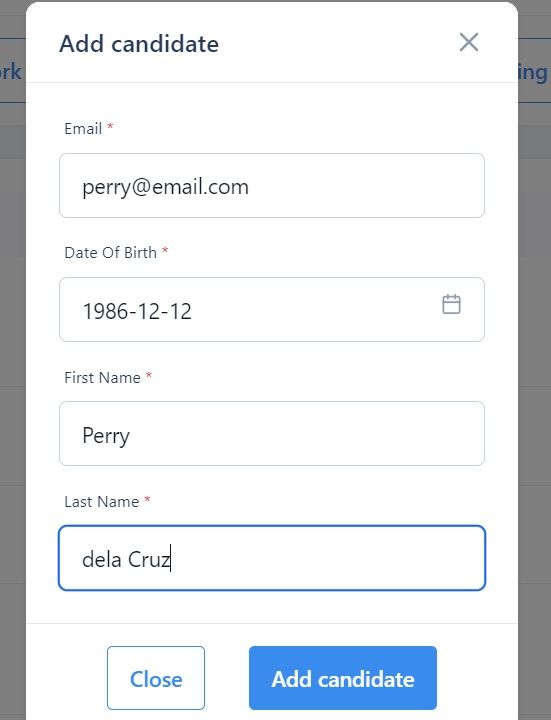 Click Add candidate. You will be taken to the seafarer's profile on the Candidates page where you can then add the rest of their personal info and work experience. That page looks like this: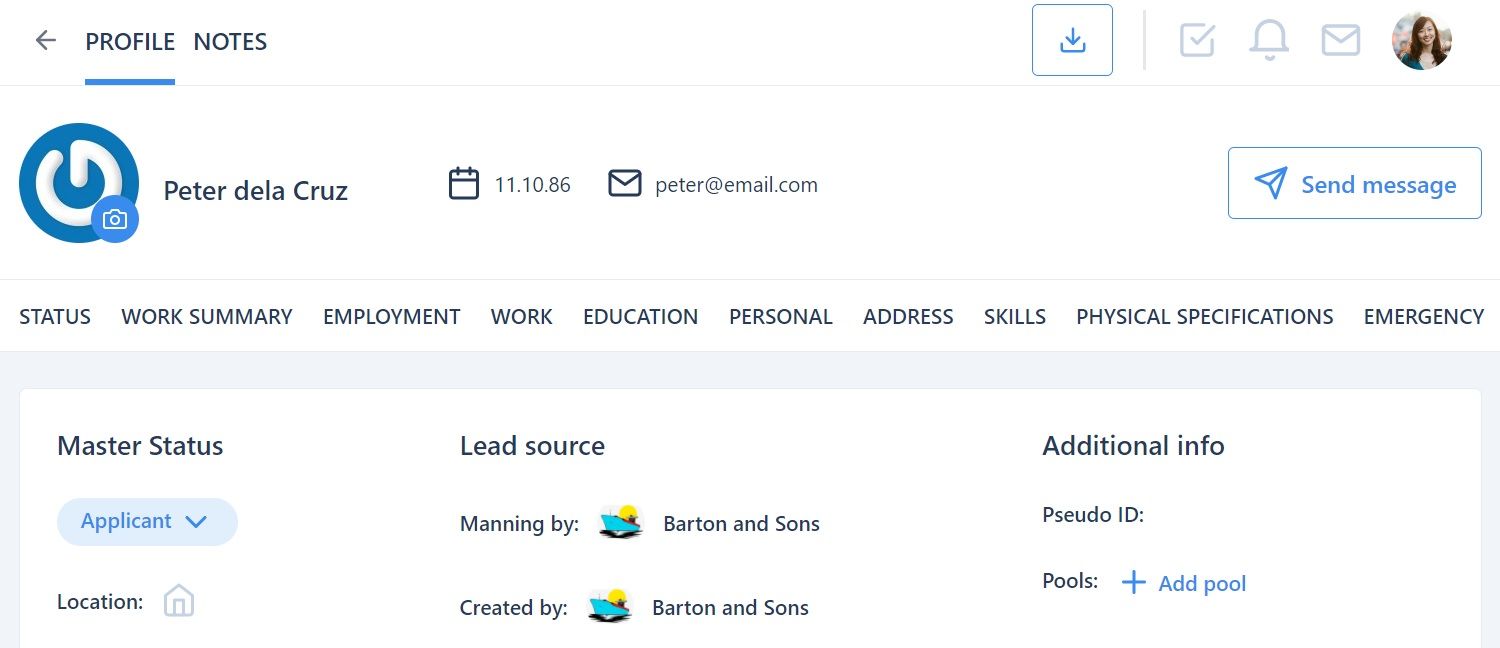 To read our step-by-step guide to filling out your candidate's profile, click here.
If you return to the main Candidates page you will see your recently added seafarer listed:

Their rank, availability date and nationality will appear on this page when you have added that info to their profile.
How to import candidates to the system
If you already have a spreadsheet of candidates, we've made it easy to import and upload their details so you don't have to enter each one individually.
Click the Import Candidates button at the top of the page:

You will then see this pop-up box: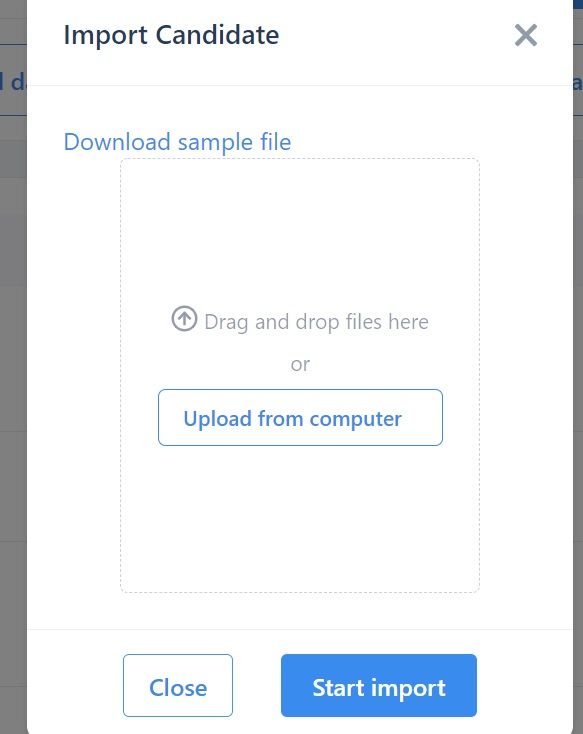 Here you can:
Drag and drop, or upload, a file from your computer by choosing the relevant method. Click Start Import.
Download a Sample File by clicking on Download Sample File. This opens an Excel spreadsheet that you can use as a template to make sure you enter your information correctly so the system uploads it without any issues:
We hope this helps you add candidates to the system without any problems but if you have any questions please don't hesitate to contact us at support@martide.comMeanwhile, click the links if you'd like to know more about How to Submit a Candidate to a job vacancy or how to use the Recruitments page.