The Notifications page makes it much easier for you as a shipowner or crew manager to stay one step ahead of your maritime recruitment and crew planning operations. Here's how to use it.
A few notes about Notifications
A new job opening is assigned to the Crew Operator of the vessel by default.
Most Notifications come from the stages of the Assignment that a user is assigned to.
So for example, if a user schedules an interview, they will get a notification.
If a user creates an Assignment they automatically become a 'watcher' and will receive Notifications about changes.
Understanding Notifications
Log in to your Martide account and click on the bell icon at the top of the page. That takes you to this page: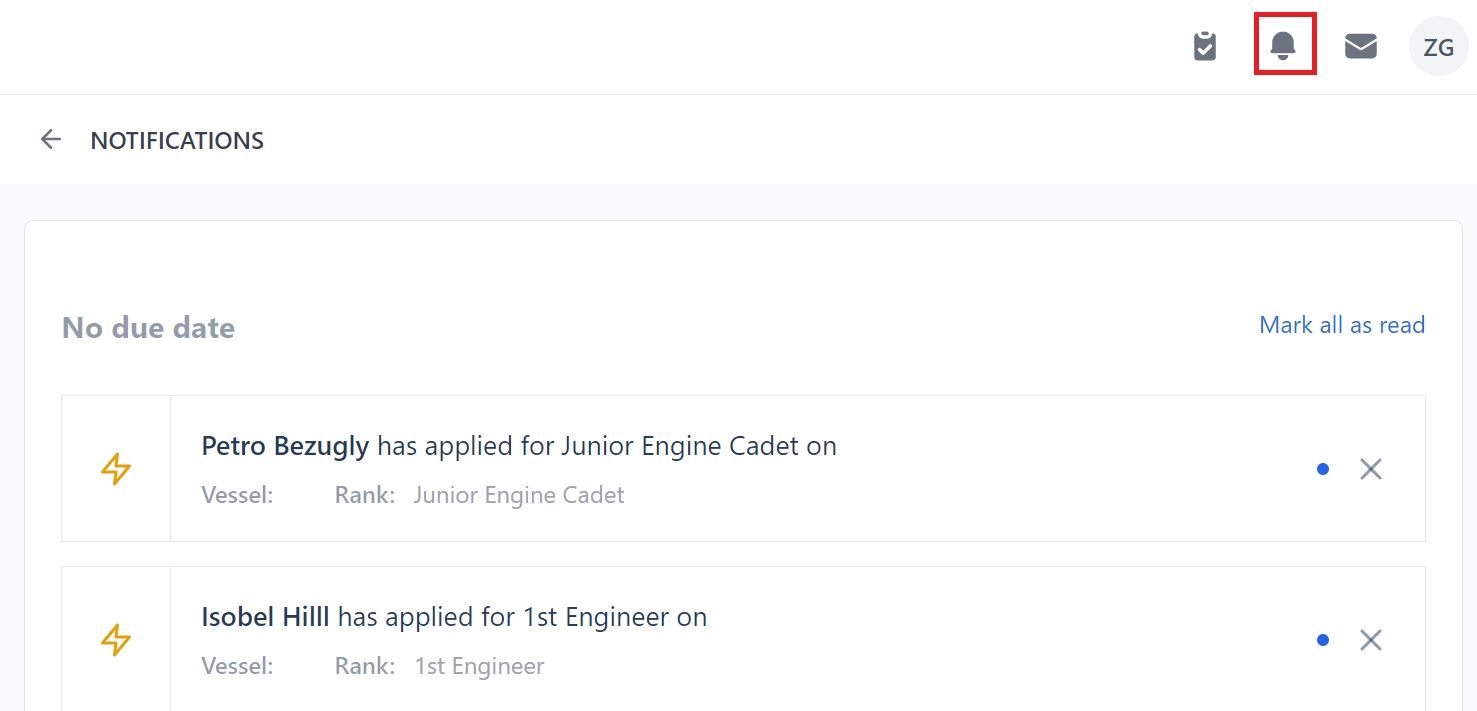 Here you can:
See if you have new Notifications - if you do there will be a blue dot next to the bell.
See which Notifications have not been read - they have a blue dot next to them.
See your overdue Notifications. (Past due.)
See your upcoming Notifications. (Later.)
See the date that Notification is due.
Mark all Notifications as read.
Delete a Notification.
Click on a Notification to go to the page the Notification refers to.
Types of Notifications
Each Notification is identified by an icon that refers to a category. For example:
Grey document: Passports or documents.
Blue clipboard: Interviews.
Orange lightning: New applications.
Turquoise phone: Follow up calls.
Purple arrows: Negotiations.
Green plane: Travel arrangements.
Red warning sign: No candidates.
Blue cross: Medical checks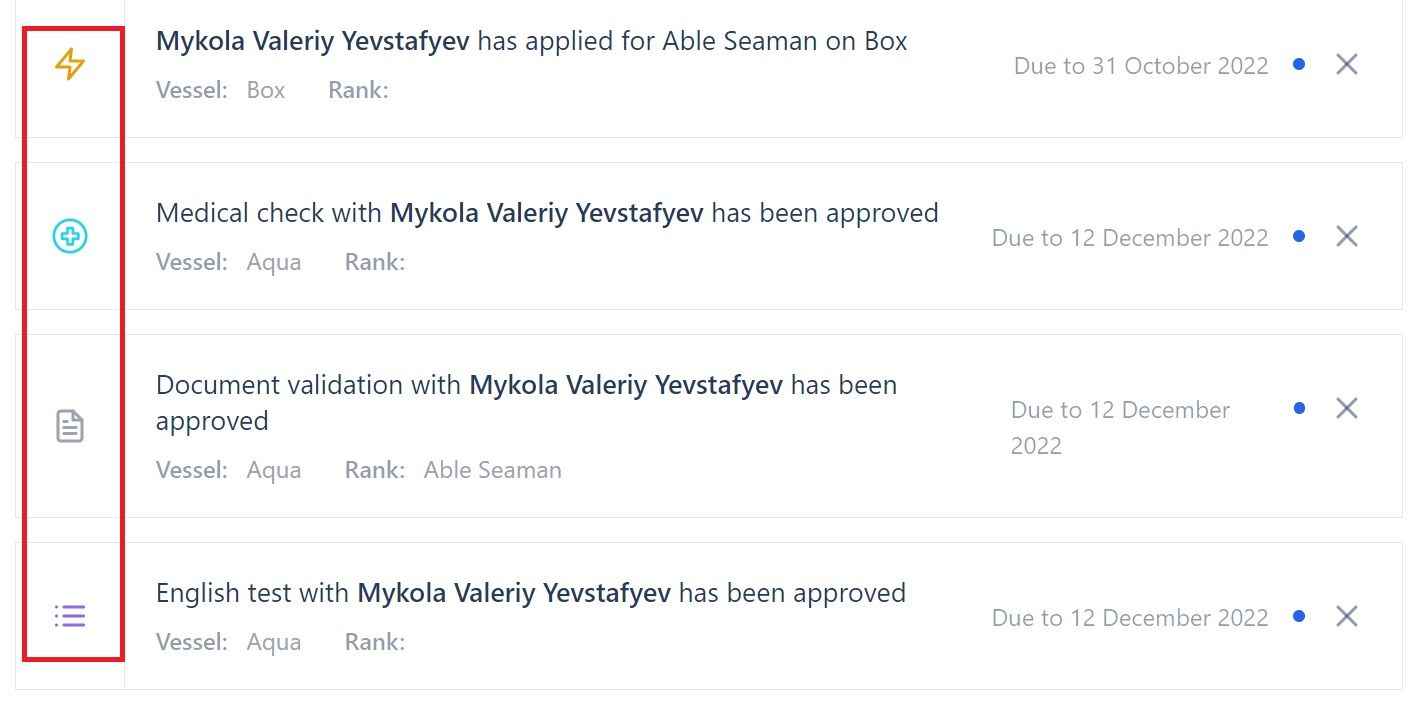 Other actions
To delete a Notification, click the 'x' icon on its right:

To mark all Notifications as read (this will remove the blue 'not read' dot) click on Mark all as read:

Notifications are closely linked to the My Tasks page as a task will normally generate a Notification so that you know exactly what's happening with your recruitment process and candidates.
We hope this guide helps you get the most out of Martide but please don't hesitate to contact us if you have any questions at support@martide.com