Life on a Merchant Ship: The Perfect Menu for a Happy Crew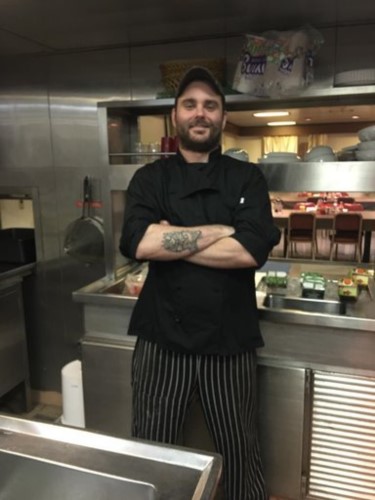 The life of a merchant sailor can often be repetitive. While we do have our fair share of adventures, the majority of our time is consumed with repetitive tasks and daily responsibilities. Much like the ever-present swaying of the ship, it can lull even the saltiest of us into complacency.
One of the only things that changes from day to day is the menu in the galley. I am all too familiar with the scrutinizing glances my menus endure from the bosun as they enter the galley and judge the daily menu as a pass or fail.
The merchant sailor lifestyle: How to create a delicious and diverse ship's menu
I've yet to meet an engineer who didn't think they could do my job better than me. As the steward of the ship, we are tasked with the responsibility to create the entertainment. Until the ship hits port and the crew can pursue their leisure activities, the food serves as the main source of entertainment.
However, it's so much more than that. It's the sustenance that keeps the rust at bay, the engines running, and the safety crews energized in an emergency. The menu is the linchpin of morale onboard any merchant vessel, and I am going to share with you how I successfully create delicious menus that provide just the right amount of variety, familiarity, and exploration to my crew's palette.
Writing the perfect ship's menu
I have a few steadfast rules that I incorporate into my menu writing, which have served me well. I will discuss these rules as well as the formula I've developed to create balance and avoid repetition.
Rule 1: Designated days
Burger day- Saturday lunch is burger day, I make smash burgers on the flat top and serve them with chicken tenders or chicken wings. No, your crew will not get sick of burgers, you can add a few turkey burgers into the mix. It's also a good idea to make a mental note of any vegetarians on board and cook the appropriate number of veggie patties beforehand.
Surf and Turf- I always make Sunday night surf and turf. Some ships require Thursdays to be steak night, if so then Thursday night is perfectly fine. After all, every night is a weeknight onboard. It's important that you know how to prepare a good quality New York Strip, Ribeye, Prime Rib, and Filet Mignon. Practicing preparing all of these to temp during and shortly before service time will both impress your crew and make them very happy with their meal. I like to serve it with crab cakes, Crab legs, fried or boiled shrimp, baked lobster, crawfish, or seared scallops. I have also had successful Surf and Turf with smoked salmon and halibut. I rarely think of fish when I say "surf" so I usually only use the premium ones on Surf and Turf.
Taco Tuesday- Every Tuesday lunch is Taco Tuesday. I make it more of a "tex mex Tuesday" which gives me more versatility but the crew doesn't care about these distinctions. As long as they can wrap up some meat with lettuce, tomato, salsa, cheese, sour cream, and guacamole they will love Tuesday lunch.
BBQ or Fried Chicken- I like to do BBQ or Fried Chicken on Fridays when it's the first Friday at Sea. This will distract the crew from the reality that they will not visit any of the fairer sex in port that night. These two things are comfort food from the South and I am uniquely qualified to prepare them and it helps boost the morale when they are wishing they were back in port.
Pizza day- I put myself through two colleges making pizzas professionally and if I could make pizzas for free and still afford to support my family, I would. I love pizza, and so does your crew. Everyone loves pizza. So take the time, learn a good recipe for dough, practice rolling out a good pizza, and cook pizzas for your crew. They will love you for it. I usually cook enough pizzas for every crew member to eat 1⁄2 a New York style pizza.
Chinese Takeout- I like to make Wednesday night a Chinese takeout night. I will do variations to this and serve other Asian cuisines on Wednesday but generally speaking, Wednesday night is some type of Asian cuisine. Bonus points if you take the time to learn how to roll sushi or simmer the bones to create a quality Pho broth.
Sandwiches every day- Every day I make some type of sandwich at lunch, with the occasional exception for Sunday lunch. I have even gone so far as to prepare an open deli next to the line where people can prepare a sandwich subway style. They love it and it takes the pressure off the chief cook and the prepared entrees. Homemade potato chips cut with a mandolin are a crew favorite. Thin cut, fried at 275 until lightly crispy, and then seasoned with old bay or BBQ spice.
Rule 2- Heavy protein paired with light protein
When I write my menu, I pair a light healthy protein with a heavy protein. I also make sure to know of any dietary restrictions. If we have Muslim or Jewish shipmates, I will take extra care to avoid using pork in my dishes. When I cook pork, I will take extra care to avoid cross-contamination and make sure to cook it last on the flat top after any other dish.
I worked on a ship with a steward who refused to cook the bacon anywhere else but the flat top and told our Muslim shipmate that he couldn't have breakfast because it all had bacon on it. Needless to say, he was fired within the month. When I cook a beef dish, I like to pair it with a lighter protein like fish or chicken.
Rule 3- Make everyone feel heard
I've heard many stewards and cooks say, "you can't make everyone happy." I know this is true because some people, especially sailors, can be "salty" by nature. That doesn't mean you can't try. I make an effort to get to know each one of my shipmates, including where they are from, their favorite foods, and their likes and dislikes.
Then I will subtly incorporate those items into the menu and it can have a profound effect on the crew. I've also used a culinary suggestion box, which I would consult when writing menus. The crew loved having the ability to provide input, and I appreciated their help in making my job easier.
Rule 4- Create a spreadsheet and a database
Create a spreadsheet with seven columns for each day of the week and four rows (two for lunch entrees and two for dinner). Then populate this spreadsheet with dishes that you know how to prepare. My spreadsheet has 10 options in each square. I simply print out the sheet once a month and cross off an item as I use it.
That way, I do not repeat myself that month. I keep every menu I have ever written. Then when I open the previous year's menus for the month, I realign the numeric date with the day of the week and most of the time, the menu from the previous year is perfect for this year. If anyone remembers what you served last year on a similar Tuesday, then they have significantly underutilized their talents by becoming sailors.
Conclusion
These are the rules I follow when writing menus on my ship. These rules have served me well, and the crews I sail with always seem relieved when I return to the ship. While it's true that "a bad day at home beats a good day at sea," we, as galley personnel, can do our part to make every crew member feel a little less homesick.
About the Author
My name is Josh Hinton, and I am a Chef, Merchant Mariner, and Writer. I started sailing in 2017 and have cooked professionally my entire adult life. I hold a culinary arts degree from the Culinary Institute of America and have completed all the necessary training at the Seafarers International Union's Paul Hall Training Center in Piney Point, Maryland.
I run my own blog called Merchantmarinerguide.com where I write about all things related to Merchant Mariners, and I have an ever-growing library of recipes and articles about managing a galley.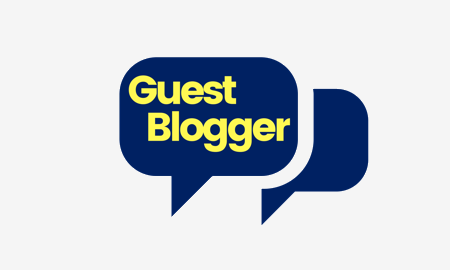 Guest Blogger
An interesting collection of articles about the maritime industry written for Martide by various guest bloggers from their varying perspectives.