World Photography Day & Jobs at Sea
August the 19th is World Photography Day - an annual celebration of the art, craft and history of photography - as well as the science behind it. Though for most of us, it's just a good excuse to share some cool photos we've taken and are particularly proud of!
So what does World Photography Day have to do with seafarers and the maritime industry? And what is the reason and the history behind the day? In this blog post we're going to take a timely look.
What is World Photography Day?
The point of World Photography Day is to shine a spotlight on the power that good photography has to tell stories, to document our lives, and to create works of art - no matter how impressive or every day they might be.
The day, which was first observed in 2010, is also used as a way to give recognition to photographers from all over the world, many of whom work in dangerous or perilous conditions to bring us unseen images.
The day is organized by the World Photography Organisation, a non-profit organization that promotes photography around the world and is probably best known for its annual Sony World Photography Awards.
And while, yes, a photo can be a cool image to hang on our wall - it can also be crucial in documenting the pain and suffering of those facing challenges in far flung corners of the globe that we might not otherwise think, or even know, about.
It can also show us beauty which we may not know existed and inspire us to travel or to get involved in interests, hobbies and causes that can enhance our lives and those of others.
Why is World Photography Day held on the 19th of August?
So why this particular date? We have to go back to France in 1839 for the answer. On the 19th August in that year, the French government purchased the patent for the Daguerreotype process.
The Daguerreotype was the first commercially successful photographic process and it utilized an iodine-sensitized silvered plate and mercury vapor. It was named after its inventor, Louis Jacques Mandé Daguerre - and it completely revolutionized the way that people could capture images and save them for posterity.
Does World Photography Day have a theme?
Like many days of observance - from the Day of the Seafarer to World Oceans Day and from The International Day for Women in Maritime to Tsunami Awareness Day, World Photography Day also has an annual theme.
The theme for World Photography Day 2023 is "The Photobook: Yesterday, Today and Tomorrow."
How can you celebrate World Photography Day?
The great thing about photography is that it is accessible to the vast majority of us. And even more so than ever before in the age of the smartphone.
You don't need an expensive camera and all the equipment to be able to snap and share your photos - your phone will work just as well, especially if you have an eye for what makes a good image.
Let's look at just some of the ways you could celebrate World Photography Day.
Take a photo that captures the way you see the world - it doesn't have to be the most artistic endeavor ever - it just needs to reflect you.
Learn about the history of photography and look back at some amazing, historical snapshots from times gone by.
Learn how to take better photos - sign up for that course you've always wanted to take, or simply watch some YouTube tutorials.
Show your support for photographers whose work you admire by buying a print or following them on social media.
Visit a photography exhibition or gallery, either in your local area or by taking an online tour on their website.
And of course, share your favorite photos on social media using the hashtag #WorldPhotographyDay.
World Photography Day and seafarer jobs
If you're someone who works in an offshore or seafarer job, chances are you've seen some sights that many of us haven't.
From stunning sunsets at sea to Mother Nature at her best (and worst) to the impressive vessels you work on and the jobs you do.
This all might feel like just another day at work to you, but capturing images of these things are sure to be of interest to those who have never set foot on a container ship, tanker or oil rig!
With that in mind, why not join in and share some of your photos of your life at sea, of nature and the oceans, or of you working in your seafarer job?
We'd love to see them on Martide's social media pages!
How to find and follow Martide on social media
We're active - and posting daily - on Facebook, Twitter and LinkedIn and we also use Pinterest where we like to collect, re-pin and share all things maritime a couple of times a week!
Share your awesome photos on all or any of our pages and don't forget to use the hashtag #WorldPhotographyDay
Finding your next seafarer job with Martide
Meanwhile, if you're currently working in a job at sea and are looking for your next contract, don't forget to check out our latest maritime job vacancies.
We're always looking for qualified seafarers of all ranks and experience to work on our reputable clients' container ships, general cargo ships, bulk carriers, heavy load carriers, chemical tankers and more.
So whether you're looking for your next Master, Chief Officer or Chief Engineer job, or Electrician, ETO, Engine Cadet or Wiper job, we might just have what you're looking for.
Even better, it's quick and easy to apply for any of our jobs at sea. Simply create a Martide account, fill in your seafarer profile, and start applying for any of our jobs on ships that you like the look of.
And while you're at it, why not download the Martide seafarer job app too? The app has all of our maritime jobs on it as well as a handy crew change function so that crew managers and manning agents can send you all the information you need for your next embarkation.
The app is free (and always will be) and is available to download on Google Play and in the Apple App Store.
Hundreds of our clients' and manning agents' seafarers use the app so don't miss out on the latest seafarer vacancies and download it today!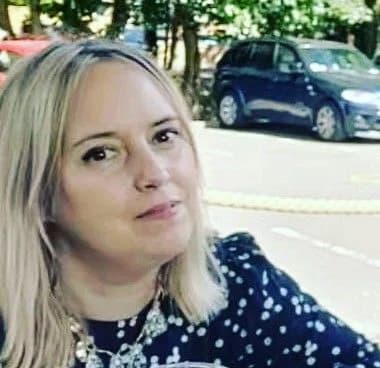 Eve Church
Eve is Martide's content writer and publishes regular posts on everything from our maritime recruitment and crew planning software to life at sea.
UK