August 7th is National Lighthouse Day USA
August 7th is National Lighthouse Day in the USA whilst the weekend of the 19th and 20th of August this year is International Lighthouse Heritage Weekend in the UK. So why are these nations on either side of the Atlantic Ocean dedicating days to a single structure that not that many of us give much thought to?
We all know that the lighthouse has guided mariners safely to port across the centuries. But there's a little more to this deceptively simple building than that.
And unless you're somewhere that is landlocked, your country is sure to have its own coastal heroes in the form of lighthouses - and, of course, lighthouse keepers.
What are National Lighthouse Day and Weekend?
Lighthouses aren't just attractive or historic buildings that are dotted along the shoreline. They are maritime aids to navigation and symbols of safety and of land ahead for weary sailors who may have spent weeks, or even months, at sea battling the elements.
The lighthouse guides a vessel's navigators, warning them of danger, and alerting them to shallow waters in which the ship could run aground, or to other dangers below the surface.
And though time has passed and technology has changed since the lighthouses of yore, these majestic beacons still have a crucial role to play in ensuring the safety of the modern seafarer.
Thus, both National Lighthouse Day in the United States and the British Isles' International Lighthouse Heritage Weekend aim to shine a spotlight (pun totally intended) on these symbols of safety and to advocate for their protection and preservation.
The history of lighthouses
Lighthouses have a long history and, for very good reason, are a source of fascination for many. They may be a beacon of hope for seafarers across the ages, but they also capture the general public's imagination - perhaps due to their unique structure and their power to make us imagine the rough seas and hardships sometimes encountered on a voyage.
Given that the world's first lighthouse is agreed by historians to be the Lighthouse of Alexandria in what is now modern-day Egypt, which was built in around 280 BC, it goes without saying that electricity has not always been the source of light for steering sailors to safety.
The lighthouse is also known as the Pharos of Alexandria, and was not only the world's first recorded lighthouse, but the second tallest man-made structure at time, being beaten only by the pyramids of Giza. The lighthouse is said to have been in excess of 350 feet (110 meters) tall. It is also one of the seven ancient wonders of the world.
Meanwhile, the oldest existing lighthouse in the world is generally considered to be the Tower of Hercules in La Coruña harbor in north western Spain, which dates from the late 1st century A.D,
So that brings us back to electricity - or the lack of. So how did these ancient lighthouses manage to cast their beam through the darkness?
Originally, as in the case of the Lighthouse of Alexandria, fires were set at the top of the tower in order to create a light source. The burning of coal was also used, with oil lamps - often protected by glass and reflected as far as possible by polished metal or mirrors - subsequently taking the place of coal and fire.
However by the late 1800s in some parts of the world, electric lamps slowly became the norm, ushering in a whole new era of maritime navigation and the harnessing of electricity and the invention of the light bulb laid the foundation for the way lighthouses operate today.
Now, lighthouses are synonymous with a sweeping arc of light that throws beams across the darkened seas. In order to facilitate this rotating effect, glass and mirrors are strategically positioned to create maximum effect while a motor spins a curved mirror in a circle around the bulb.
And of course, technology and light aside, the other key component to a lighthouse is its sturdy construction. These beacons must be built to withstand extreme weather conditions including the crashing of waves and winds of any speed.
Add to the fact that lighthouses are located on coastlines, often perched on cliff tops or positioned offshore at the end of a promontory or on a cluster of rocks and it is clear why they must be robust enough to withstand anything Mother Nature can throw at them.
So it's hats off to the construction workers who built Spain's still-standing Tower of Hercules back in the first century AD!
How can you celebrate National Lighthouse Day?
If you're living or working on or near the coast, why not take the time to go and visit a lighthouse? If you're lucky enough you'll have lighthouses of different ages within easy reach which will allow you to appreciate the differences in architecture and technology.
It's also interesting to find out what a lighthouse was specifically used for. Some lighthouses may simply be signifying that land is, at last, close and will be located at the entrance to a port, while others will be warning against danger.
These beacons may be positioned in areas where there are rocks just below the surface, others may be used to warn against reefs or whirlpools, while others may be situated in areas prone to thick fog when the sea mists roll in.
If you're not lucky enough to have a lighthouse fairly close by, there are still plenty of other sources to be found if you're interested in learning more. For example, have you ever wondered what lightships do and whether or not they're related to their land-based cousin?
Or perhaps you'd like to find out more about how modern ships navigate. Spoiler: Lighthouses are only a very small part of the story!
And if you're really passionate about helping to preserve these unique structures, there are a number of global organizations that have been founded to protect and preserve this crucial - yet beautiful - part of maritime history.
Here are a few - but you'll find plenty more if you search online, especially if you're looking for lighthouses in your own country.
There are also some other international days dedicated to various areas of the maritime industry as well as the oceans, including the (very relevant) World Marine Aids to Navigation Day as well as days celebrating those who work in the sector.
For example, you can find out more about The Day of the Seafarer and The International Day for Women in Maritime and what it takes to work as a seafarer on a ship.
Meanwhile, if you're actually looking for a job working at sea (but not on a lighthouse, sorry!) take a look at our current seafarer job vacancies right here!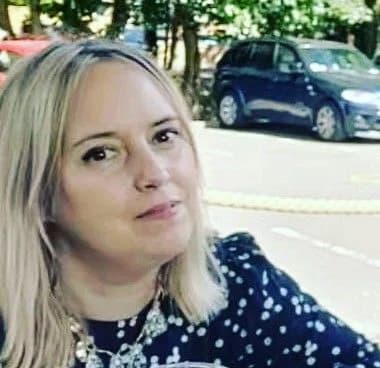 Eve Church
Eve is Martide's content writer and publishes regular posts on everything from our maritime recruitment and crew planning software to life at sea.
UK