July 25th is World Drowning Prevention Day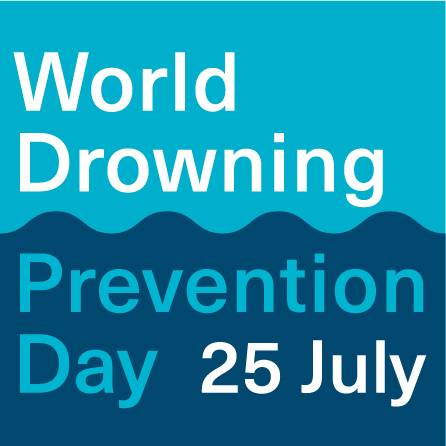 Every year on July 25th World Drowning Prevention Day is held to raise awareness of the global drowning epidemic and to promote drowning prevention measures. But is drowning such an issue that it needs its own day of observance and who decided that we needed a World Drowning Prevention Day in the first place?
What is World Drowning Prevention Day?
World Drowning Prevention Day is a recent observance having been first announced by the United Nations General Assembly in April 2021. But why?
Well, as the World Health Organization state "Anyone can drown, no one should." Let's take a look at some of the facts.
Drowning is a leading cause of death for children and young people under the age of 25, and is the third leading cause of unintentional injury death worldwide. Every year, an estimated 236,000 people die from drowning, and many more are injured.
Again, from the WHO: "Drowning has caused over 2.5 million deaths in the last decade. The overwhelming majority of these deaths (90%) happen in low- and middle-income countries. Globally, the highest drowning rates occur among children aged 1–4 years, followed by children aged 5–9 years."
Therefore, the point of World Drowning Prevention Day is to remember the lives that have been lost due to drowning as well as increasing global knowledge on safety in and around water.
Read more: Do You Need to Know How to Swim to Become a Seafarer?
What can be done to help prevent drowning?
There are a number of things that can be done to prevent drowning both by individuals, groups or organizations and governments. For example, individuals and parents can:
Enroll themselves or their children in swimming lessons
Supervise children closely when they are in or near water
Join or support a local drowning prevention group
Wear life jackets when boating or swimming in open water
Learn the risks of drowning and how to respond in an emergency
Meanwhile groups, schools and other organizations in the community can:
Install safety barriers around pools and spas
Host a public event to share water safety information in the community
Pressure local government, businesses or other organizations to increase their safety measures around areas of open water, rivers, or swimming pools
How can you make a difference on World Drowning Prevention Day?
It might not be the best known of observance days, partly because it is so new, but World Drowning Prevention Day is still a very worthy cause to get involved with. So what can you do?
Here are some more ideas for using World Drowning Prevention Day as an opportunity to learn more about drowning prevention and to take action to save lives.
Spread the word on social media. The World Health Organization recommends that the hashtags #DrowningPrevention and #WorldDrowningPreventionDay is used in posts.
Learn more about drowning prevention. There are many resources available online and in libraries.
Get involved in your community. There are many organizations that are working to prevent drowning. Find one that you are interested in and join in.
Donate to a drowning prevention organization. Your donation will help to fund research, education, and advocacy.
The World Health organization also invites cities around the world to illuminate one or more of their notable landmarks with blue light to mark World Drowning Prevention Day on the evening of July 25th to draw attention to drowning as a leading cause of death.
Read more: World Marine Aids to Navigation Day
Landmarks near water or which have symbolic meaning for the city are especially encouraged. As, of course, is sharing images of any illuminated blue buildings and landmarks on social media!
World Drowning Prevention Day: Conclusion
You might not think that you're personally at risk of drowning. You might be a strong swimmer or spend very little time on or near open water, but you never really know what life has in store for you.
From giving yourself a greater chance of survival in a freak boating or ferry accident to being able to help someone who has suddenly got the cramp whilst swimming in a lake or even indoor pool, knowing what to do in circumstances where drowning is a possibility is never going to be a waste of time.
And by joining in, spreading the word, using social media as a force for good, and taking positive action, we can all help to save lives and make a difference in the fight against drowning.
Where to find out more about World Drowning Prevention Day
Here are some more resources that can give you further information about World Drowning Prevention Day:
The World Health Organization - World Drowning Prevention Day 2023 Campaign
The RNLI (Royal National Lifeboat Institution) and how they get involved on World Drowning Prevention Day
The United Nations' World Drowning Prevention Day observance.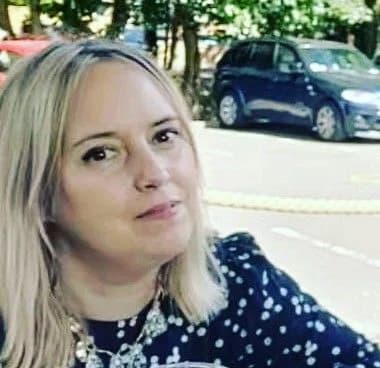 Eve Church
Eve is Martide's content writer and publishes regular posts on everything from our maritime recruitment and crew planning software to life at sea.
UK