The Seafarer's Guide to Creating a Twitter Profile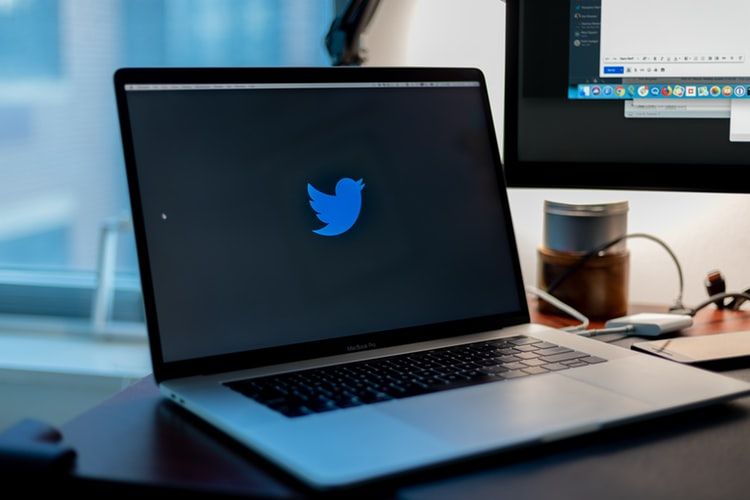 If you're a seafarer who is looking for entry level cargo ship jobs and wondering how to find jobs at sea, the good news is there are a number of different places you can look to find the right maritime jobs for you.
You might also have plenty of sea time to your name and are looking for a new contract but wondering what other options are out there when it comes to your job search.
Whatever stage of your sea career you're at, it's always good to keep your options open!
When it comes to all of the different places you can find jobs at sea, some might be more obvious than others. For example, you probably know all about seafarer jobs boards, maritime recruitment agencies and even Facebook.
So in this blog post we're going to take a look at another social media website you can use to find seafarer jobs: Twitter.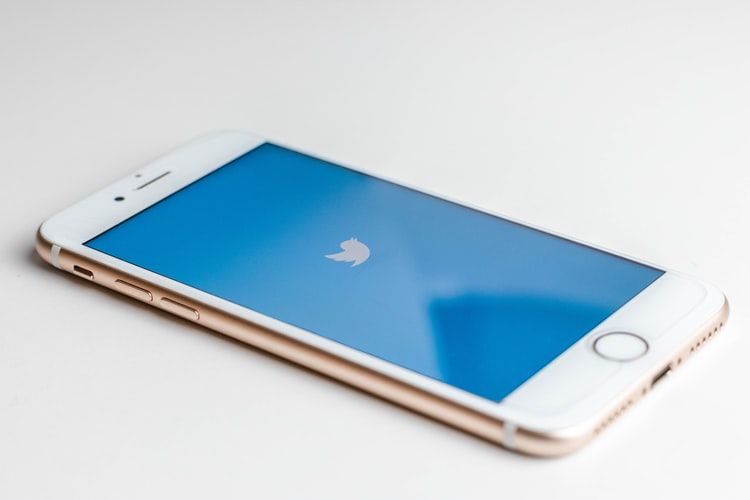 And because there are quite a few steps to take, even though they're not complicated, we're going to break this post down into two parts.
We hope that you're already following Martide on Facebook and LinkedIn - we often post our hot vacancies for seamen on those sites, as well as news, blog posts, quotes and other things related to the shipping industry. We're even on Pinterest too - creating boards full of images that we find interesting or inspiring.
We'd love it if you go and take a look (after you've finished reading this blog post!) and give us some likes and follows!
And we're also on Twitter - which is what this post is all about. So we're guessing you want to get down to the nitty gritty and find out how to find jobs at sea on Twitter.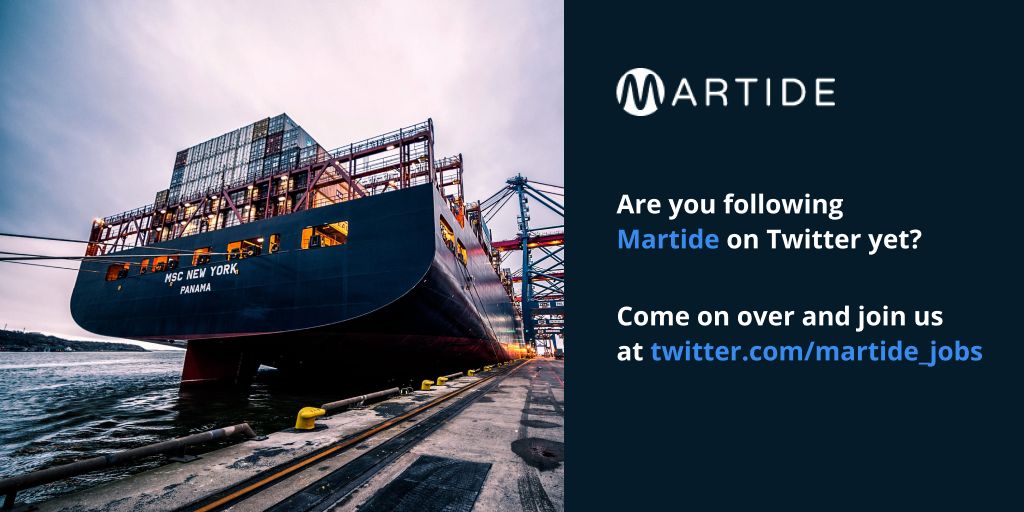 The seafarer's guide to creating a Twitter profile to find jobs at sea
While Twitter might not be quite as popular as using Facebook or LinkedIn to find maritime jobs, it is still definitely worth a look if you're job or contract hunting.
A lot of people use Twitter to express their political or sporting opinions, follow celebrity gossip, tweet memes, and get news updates as they happen. But there are other uses to the website.
Read more: 7 Maritime Themed Twitter Accounts to Follow
In this blog post we're going to walk you through how to create a Twitter account (if you don't already have one) and get started on the platform so you can build your online seafarer profile before you go out and look for those seafarer jobs!
First: how to create a seafarer profile on Twitter
Go to Twitter.com
Click on the Sign Up button on the right hand side of the page
A box will pop up asking you to create your account
4. Enter your name and phone number (or email address)5. Click the Next button6. You can then choose to connect with people you know (Twitter will search for your contacts using your phone number)7. You can also choose whether you want to see adverts based on your interests or not8. Click the Next button and the Sign Up button that then appears9. You will see a pop-up box saying that Twitter will send you a verification code. Click OK10. The code will be sent to your phone or email. Enter it to verify your account.11. Next you'll need to enter a password then click the Next button12. Now you can enter a profile pic (or skip it if you wish)13. Describe yourself in the short bio box and click Next
Now you can add your interests so Twitter can show you people to followYou'll see options for categories including News, Music, Entertainment, Sports, Gaming, eSports and Fun. You can click on any of these and you can add your own interests and hobbies in the search bar at the top of the page.
In our example below we've entered 'maritime' 'seafarers' 'jobs' and 'marine'. Each time you enter a word to search for Twitter will show you a list of options to click on. (Some of these might be more relevant to someone looking for maritime jobs than others!)
When you're finished click the Next button and you'll see a list of people and accounts you might want to follow based on your interests
Select any you find interesting or skip it
Finally you'll be taken to a pop-up box asking you if you want to turn notifications on...and then you'll be taken to your Twitter profile page
On the left hand side you'll see options such as Home, Explore, Messages, Profile.
This is where you can go to the main home page to see all the tweets that the people you follow have sent. You can explore different hashtags (more about that in the next post in this series). You can read the direct messages that other users have sent you, and you can click on Profile to see all of the tweets you've sent.
In the middle section (which is blank because we're not following anyone yet in our example) you will see other people's tweets.
On the right hand side you'll see topics that are trending - that lots of people are talking about - and then below that, suggestions for other people you might like to follow.
Now let's take a look at how to turn your personal Twitter page into your online seafarer profile.
Regardless of what your intention for using Twitter is, if your profile looks interesting you'll stand more chance of getting people to follow you, giving you more meaningful interactions and helping you to build a community of Twitter buddies!
How to edit your Twitter profile
Here's how you edit your Twitter profile.
Click on Profile on the left hand side and you'll be taken to your personal profile page
This where you can add/change your bio, add/change a profile picture and a background image, and also change your Twitter name
In our example above you can see that our name is Captain Cook, our username is @CaptainSeafarer (red box), the Profile tab is in the yellow box and the Edit Profile button is in the green box.
We've already added our profile picture - the round ship icon and our background image, which is the photo of the cargo vessel coming into port.
To add or edit any part of your profile, click on the Edit Profile button. That will show you a pop-up box which looks like this:
This is where you can:
Add/change your profile pic by clicking on the circle. You'll then be able to upload your chosen image
Add/change your background image by clicking on the little camera icon to add or change it, or the x icon to delete an existing pic
Change your name
Add or change your bio
If you scroll down, you'll see you can add your location
Under that you can add your website, if you have one
And at the bottom you can add your date of birth if you wish
Now your Twitter seafarer profile is sorted out, you need to start getting active on the website, especially if you want to find hot vacancies for seamen!
To send a tweet out into the world, click on the big blue Tweet button under the list of options that include Home, Search, Messages and Profile. When you hit Tweet a pop-up box will appear - it looks like this:
You can see that we've added a hashtag # before the words 'maritime' and 'jobs'. This means that if anyone else is searching for the same words, your tweet will be included in the list of all Tweets using 'maritime' and 'jobs' that they'll be shown.
Other people searching for those words might be other seafarers also looking for maritime jobs, or they might be a shipping company, or one of the maritime recruitment agencies. That means they could find our profile and see we're an Able Seaman who is looking for work.
You'll also see that we added an @ symbol when writing Martide.
When you type @ and start to type another user's name, Twitter will suggest options matching what you're typing. Martide's Twitter name is @martide_jobs - Twitter showed us that and we included it in our tweet.
This is a way of grabbing the attention of other Twitter users. If we now go to our Martide Twitter account and log in, we'll see that Captain Cook, AKA @SeafarerCaptain has mentioned us.
You will get a little number next to the Notifications option on the left hand side whenever something has happened with your account. In our Martide account, we opened Notifications to see that Captain Cook had mentioned us in his tweet.
This gives Martide an opportunity to reach out to Captain Cook and make a connection - and Captain Cook (or in your case, you) a chance to start a conversation with a maritime recruitment agency or employer.
In Notifications you can also see if someone has liked one of your tweets, re-tweeted one of your tweets (i.e. shared it so their followers could see it too), mentioned you, or followed you.
How to get people to follow you on Twitter
Of course, for anyone to actually see your tweets, you'll need some followers.
The best way to get people to follow your account is to find your friends and contacts who are already using Twitter.
You can then also follow people in your industry, fellow seafarers and of course shipping companies and maritime recruitment agencies - so that you can keep up with their posts about how to find jobs at sea!
You can also, of course, follow your favorite (or least favorite!) actors, singers, politicians, sports people, and anyone else who has a Twitter account. Just don't be too surprised if they don't follow you back!
We hope you found this guide to setting up a Twitter account to find out how to find jobs at sea has been helpful and we look forward to seeing you over on Twitter and reading your tweets!