Why You Should Track Your Applicants in Maritime Recruitment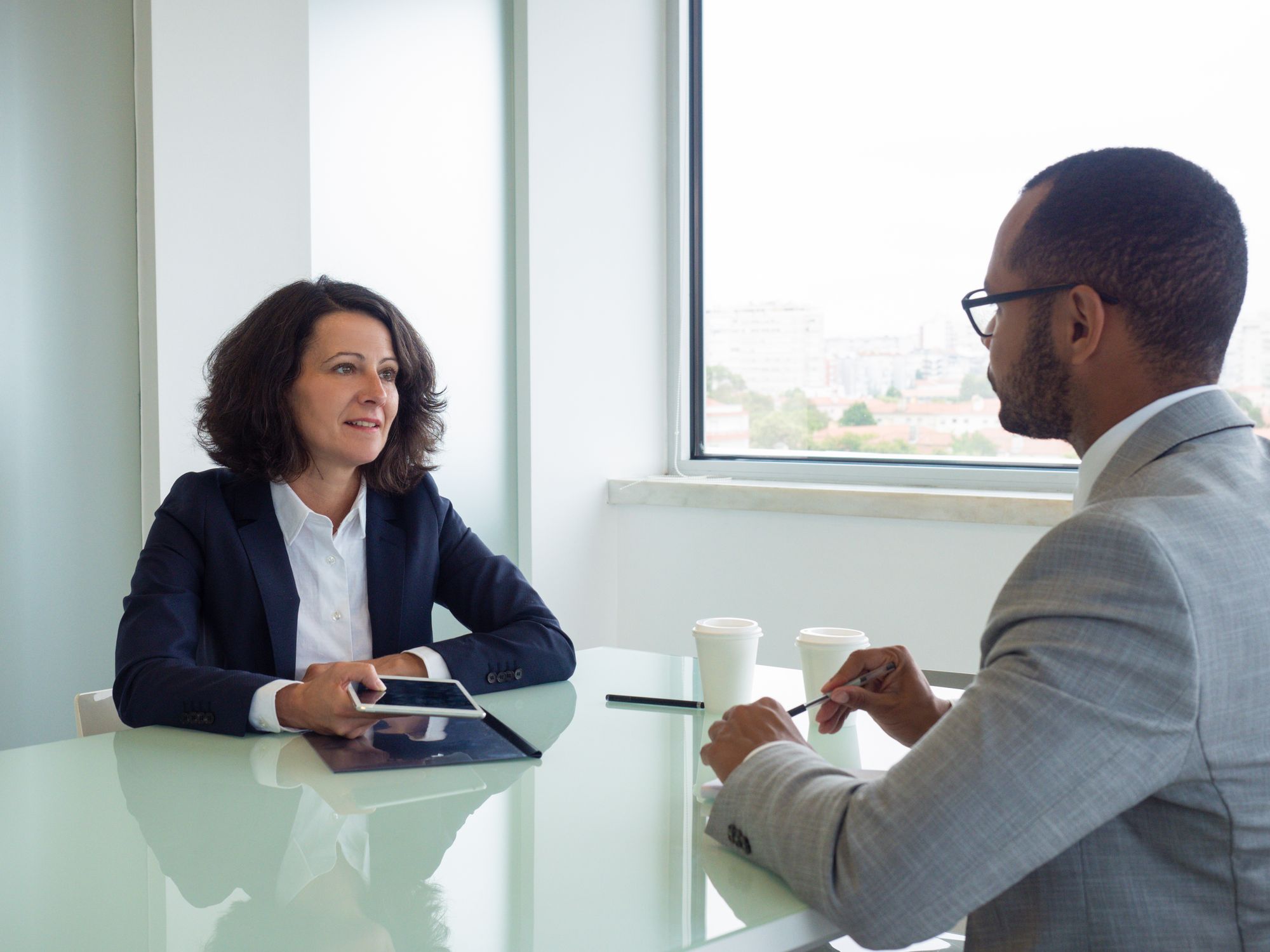 The job board or the e-recruitment platform—which came first? The Monster Board was first developed in 1994, while the majority of the original applicant tracking system (ATS) suppliers did not debut until 1998 or 1999.
Applicant tracking systems are not new. Many recruiters and hiring managers use them in locating and selecting superior candidates.
In the past 20 years, both technology and application tracking systems have advanced. As a result, they are not only getting more helpful, but they are also getting more competent at assisting you in hiring the best candidates.
But just because they've been around for quite some time now, does it mean you need to use them to keep track of your maritime applicants?
What is an ATS?
Digital is replacing the necessity for paper forms in today's fast-paced environment, freeing up time that the busy maritime recruitment department desperately needs.
The ATS was developed in the hopes of reducing the time and commitment required when a company is hiring. It helps in candidate selection, but also gives employers internal insight into their interviewing and hiring processes.
An ATS is computer software that streamlines the hiring procedure by gathering and sorting thousands of resumes.
The ATS will subsequently be used by recruiting managers to screen candidates and monitor their progress during the hiring process. As a result, employers save time and money by digitizing the hiring process with an ATS.
How does it do all that? The ATS operates this way:
A job request is submitted to the ATS. The position's title, necessary abilities, and required experience are all listed in this demand.
The ATS analyzes this data to develop the ideal candidate's profile.
The ATS parses, analyzes, and ranks resumes as applicants submit them based on how closely they match the profile.
Then, hiring managers swiftly decide which applicants are most qualified and advance them through the recruiting process.
Recruiters frequently screen resumes by looking for specific job titles and critical abilities.
Want to learn more about the ATS? Read more here.
What are the benefits of tracking your applicants?
Employers who employ applicant tracking systems are more likely to draw in the top candidates from the market.
Only a successful recruiting approach will enable you to identify top skills. Regardless of how flawless your hiring team is, they cannot be as effective as an automated and optimized hiring process.
But that's not all—you should be tracking your applicants because it comes with quite a lot of additional benefits.
You can fast-track your hiring process by tracking your applicants
There is a significant reduction in the time required to employ, which includes posting jobs, sourcing candidates, conducting interviews, and hiring. This indicator shows how the applicant monitoring system will increase the effectiveness of your hiring procedure.
All applications are evaluated using an algorithm by an ATS tracker against the job specifications. The applicants who don't fit the criteria are eliminated, and the remaining ones are ranked based on how well they satisfy the requirements.
Your recruiters will not have wasted time on unqualified candidates and will be working hard to concentrate on the most promising profiles.
2. Ensure a smooth hiring process
The hiring process for your business is automated by applicant tracking systems, starting with the algorithm and moving on to finding candidates who fit the many requirements that hiring for jobs at sea entails.
As a result, you and your staff of recruiters are no longer required to interact with applicants manually at the initial stage. This ensures a smooth hiring procedure.
Time away from other pressing tasks won't be sacrificed by your team either. What does this ensure? That everyone remains productive and profitable even in the middle of a hiring.
3. It keeps paperwork organized
Maritime recruiters can keep organized with the use of applicant tracking solutions. For hiring managers to access, the program compiles and stores resumes in a database. The program supports all the resumes in one location and aids in the organization of recruiters and HRs.
4. Keep up with contracts and changes
Any business can find value in an ATS, but more so for those in the maritime industry.
Unlike other industries, shipowners, crew managers, or manning agents know that starting dates can never be flexible.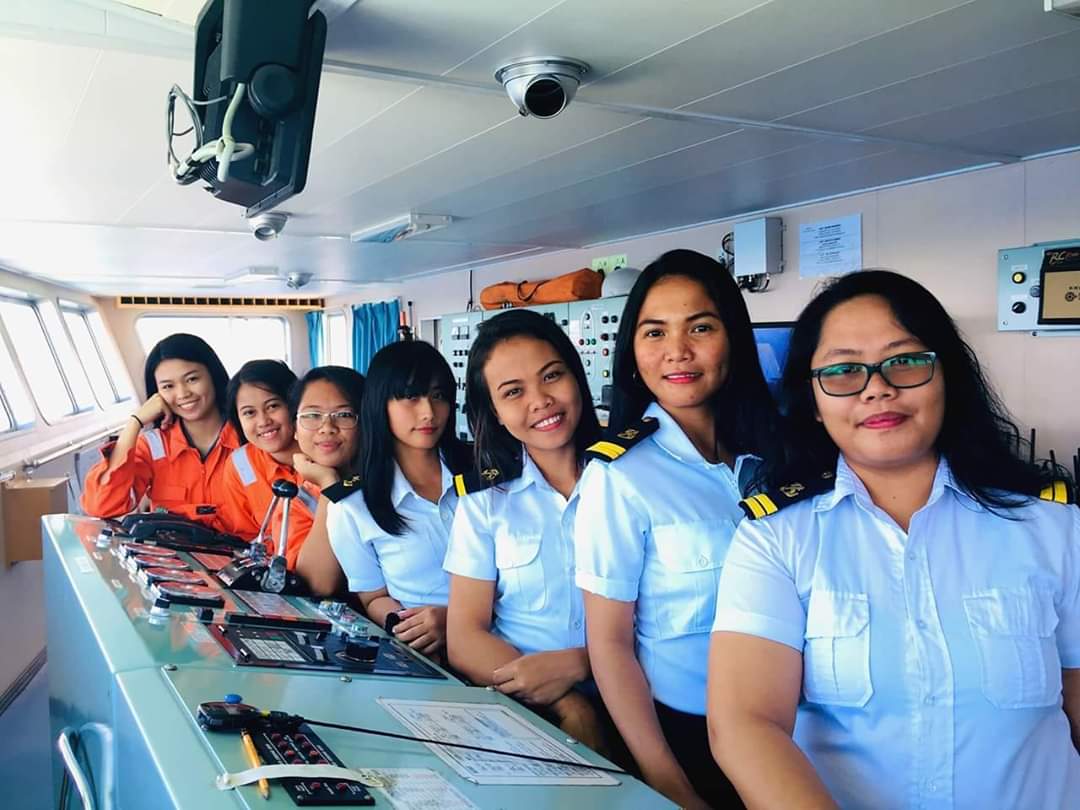 Courtesy of the IMO #MaritimeWomenPhotoShare Campaign
Having a seafarer of the correct rank ready for crew change dates is essential and imperative. The ATS can come in handy in specifics like this. Thanks to it, you may be better organized, find and screen seafarers more effectively, and confidently identify the best seafarer for the position.
5. Better hiring and workflow
An automated tracking system enables easier interaction between hiring managers and the department in need of new hires.
Even better, the applicant tracking system improves the application overview and actually contributes to your human resources ability to reach all their KPIs.
Higher net hiring score? Check.
Improved cost per hire? Yes.
Overall better hiring quality? Absolutely.
These advantages have made ATS a crucial component of the current hiring process.
To summarize
People like working for organizations that make effective use of modern technology. Keeping candidates interested in the company and setting yourself apart from the competition requires being able to communicate with them quickly and easily at every stage of the hiring process.
The criteria for selecting and putting into place an HR applicant tracking system must be considered by each business. These considerations include price, learning curve, and desired level of automation. But there is no disputing the advantages.Talent acquisition can be a laborious and time-consuming process. By giving the duty to a piece of software, your recruiters can focus exclusively on securing the best candidates.
Applicant tracking systems will enhance your overall recruitment process in addition to saving you extra time. Your team will be better able to accomplish the remaining tasks without becoming weary or confused because the arduous labor will have been avoided.
Want to increase productivity to maintain your position as a leader in the industry? Partner with an experienced and reliable maritime recruitment and crew management software. Learn more about Martide today.
Tricia Tan
Former content writer at Martide.