Everything You Need to Know About Shipping Containers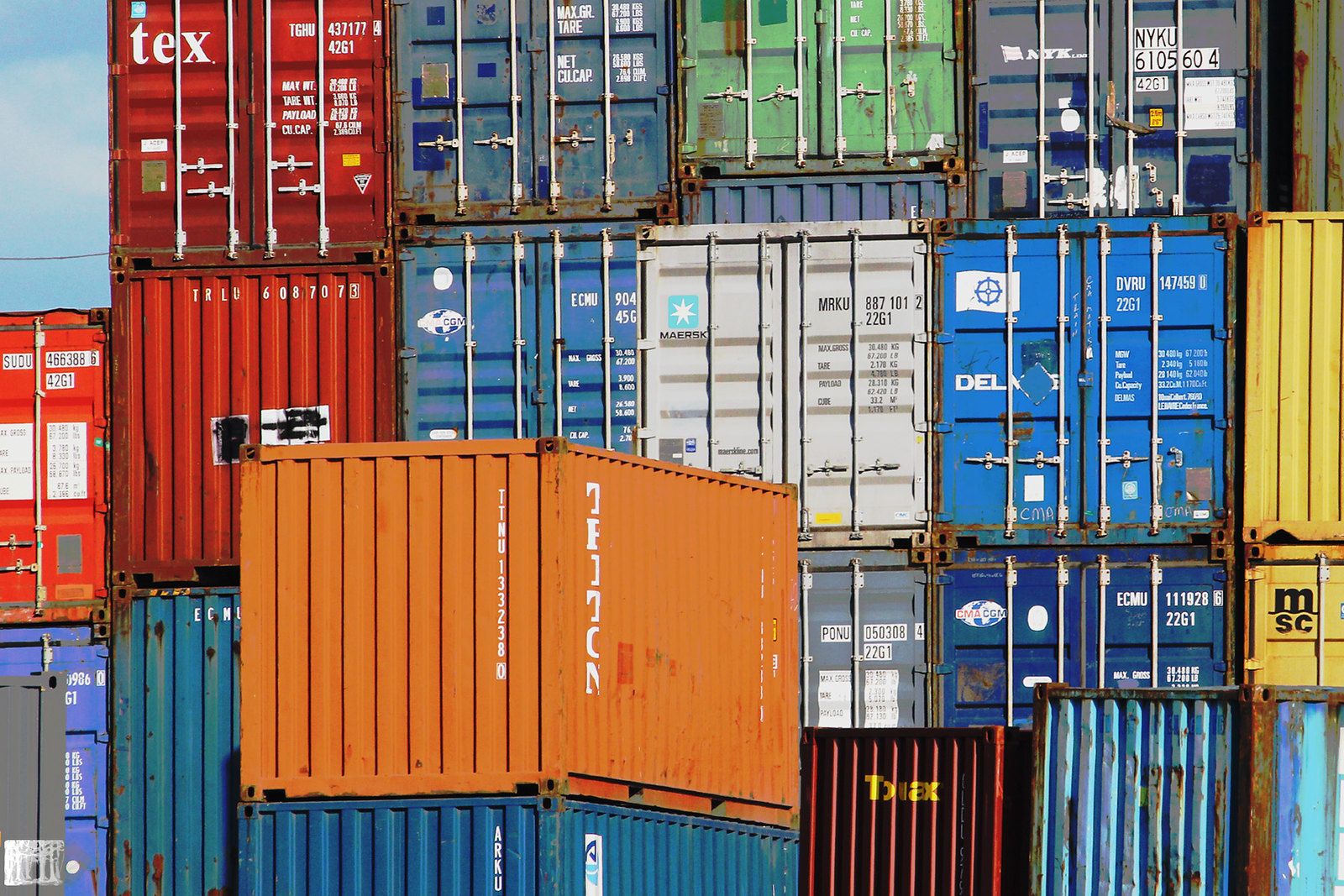 Shipping containers are essential for transporting freight internationally. In addition, container transportation is the foundation for most international cargo exports, particularly in the maritime industry.
Currently, 95% of all cargo is transported by ocean, and containers are used and visible globally on all ocean shipping routes. During the globalization period, these containers experienced a surge in demand.
These storage containers come in a variety of styles and standard sizes. As a result, containers are often well suited for long-distance transportation and are simply shifted from one mode of transportation to another without being opened.
Truly, these containers are vital in driving our global economy forward, but aside from their appearance, what else do we know about shipping containers?
In this post, let's get to know more about shipping containers.
Shipping containers: A history
Malcolm McLean, an American, was the first to come up with the concept of a steel container filled with items for simple transportation.
After buying a steamship firm, McLean, the owner of a trucking company in the United States, sought a simple way to transfer products from the truck to the ship.
The idea was that the storage container, not the contents, needed to be transportable. This gave rise to the steel shipping container, which Malcolm McLean designed, patented, and began manufacturing for the general public in 1956.
Malcolm McLean lowered the cost of loading and unloading freight by nearly 90% by employing his shipping container, from $5.86 per tonne to load to merely $0.16 per tonne (based on 1956 prices).
The concept of intermodalism, which still powers today's highly effective global shipping, was the foundation upon which the container was first developed.
The intermodal transportation system makes it possible for the same container to be transported by road, rail, and sea to its final destination without the need for the items to be taken out of the container.
The "Ideal X" was the first freighter to carry cargo using McLean's revolutionary shipping containers on April 26, 1956. Then, 58 shipping containers were moved by ship from Newark to Houston.
A short time later, the "Maxton," the first ship explicitly constructed for transporting shipping containers capable of carrying 60 as deck cargo, was put into operation.
It was vital for the containers to be manufactured to a precise standard and that every container built worldwide adhered to this exact specification to ensure that McLean's new shipping containers could travel across the globe and be handled at every port.
As a result, the ISO (International Organization for Standardization) eventually agreed upon a worldwide standard, which fixed the shipping containers at lengths of 10, 20, 30, and 40 feet, a width of 8 feet, and a height of 8 feet, six inches.
The different types of containers
These shipping containers come in a variety of styles and standard sizes. Therefore, you should know the proper container to utilize if you intend to transport these containers across extended distances.
The common types of containers are listed below.
Flat rack containers
Flat rack containers are the best choice for moving cars, yachts, and bulky equipment since they typically have collapsible sides that fold.
2. Open-side containers
Containers with doors that may be opened completely on the side typically allow for a wider loading of materials. Therefore, they are perfect for transporting crops.
3. Open-top containers
As the name implies, these container types are "open top" and have no roof, making it possible to ship items of all heights swiftly, such as logs or large machinery.
4. Refrigerated containers
Refrigerated containers are storage containers used to transport perishable commodities like food and medicines.
5. Classic containers
Classic containers often feature two leaves that can be sealed at the back and concrete side surfaces.
Refrigerated containers, tanks, or open tops with detachable roofs and containers with detachable side walls are utilized for specific tasks, such as shipping liquids or perishable goods.
6. Dry storage containers
The most common shipping container is a dry storage container, which typically comes in lengths of 10 feet, 20 feet, and 40 feet.
Dry goods are transported in these containers. With millions in use globally, these dry storage containers, sometimes known as "dry vans," form the majority of container transportation.
Container shipment types
When moving commodities and items via containers, various shipping methods are employed. Typically, container shipments are categorized based on the number of eventual recipients:
FCL (Full Container Load)
When a single recipient receives the items, full-load shipping containers are employed, regardless of whether the maximum weight or volume has been achieved.
This kind of shipment is typically the best choice if you need to send numerous items to a single recipient.
2. LCL (Less than Container Load)
Partial-load shipping containers are utilized when the shipment calls for the container's non-exclusive use. In this situation, the rental can be set up to accommodate numerous recipients.
The shipments are combined with other shipments going to the exact location in a Container Freight Station if the amount of goods being shipped is insufficient to fill a complete standard container.
Shipping, Storage, and Conex 101
You may have heard of containers being called shipping, storage, or Conex. How do they differ?
It all comes down to how it's being used, as the name suggests. Most are first used for shipping freight before being converted for storage purposes.
The term "Conex Box" has been used historically to refer to the "Container Express" (CONEX) box system, which was created and standardized in late 1952.
The system was inspired by the military system developed in the 1940s and 1950s for use in WWII and Korea.
This system carried supplies to the front lines and called for a modular system that could be supplied and accessed with ease without requiring break bulk loading and unloading of ships.
As a result, shipping and preserving cargo was made much more accessible, saving time and money, thanks to the particular lifting rings on the top corners, standard sizing, and affixed skids.
To summarize
Now that we are aware of the fundamental structure of the container transport sector. It is critical to be mindful of it because imports and exports are now a vital component of the development of every country.
We have Malcolm McClean, the inventor of containerization, to thank for making container shipping the most affordable method of importing and exporting goods.
The sector contributes significantly to the global supply and logistics chain. Additionally, it is in charge of creating a sizable number of job possibilities. The world's supply chain and logistics are maintained by a precise multi-modal inland transport system backed by container shipping.
Ready to embark on a journey that involves transporting these shipping containers? Whether seasoned or rookie, Martide, a seafarer job site used by reputable shipowners and manning agents, can help you.
Create a resume, browse our vacancies, and apply via the mobile app today.