Life on a Container Ship: A Shore-Based Employee's Week at Sea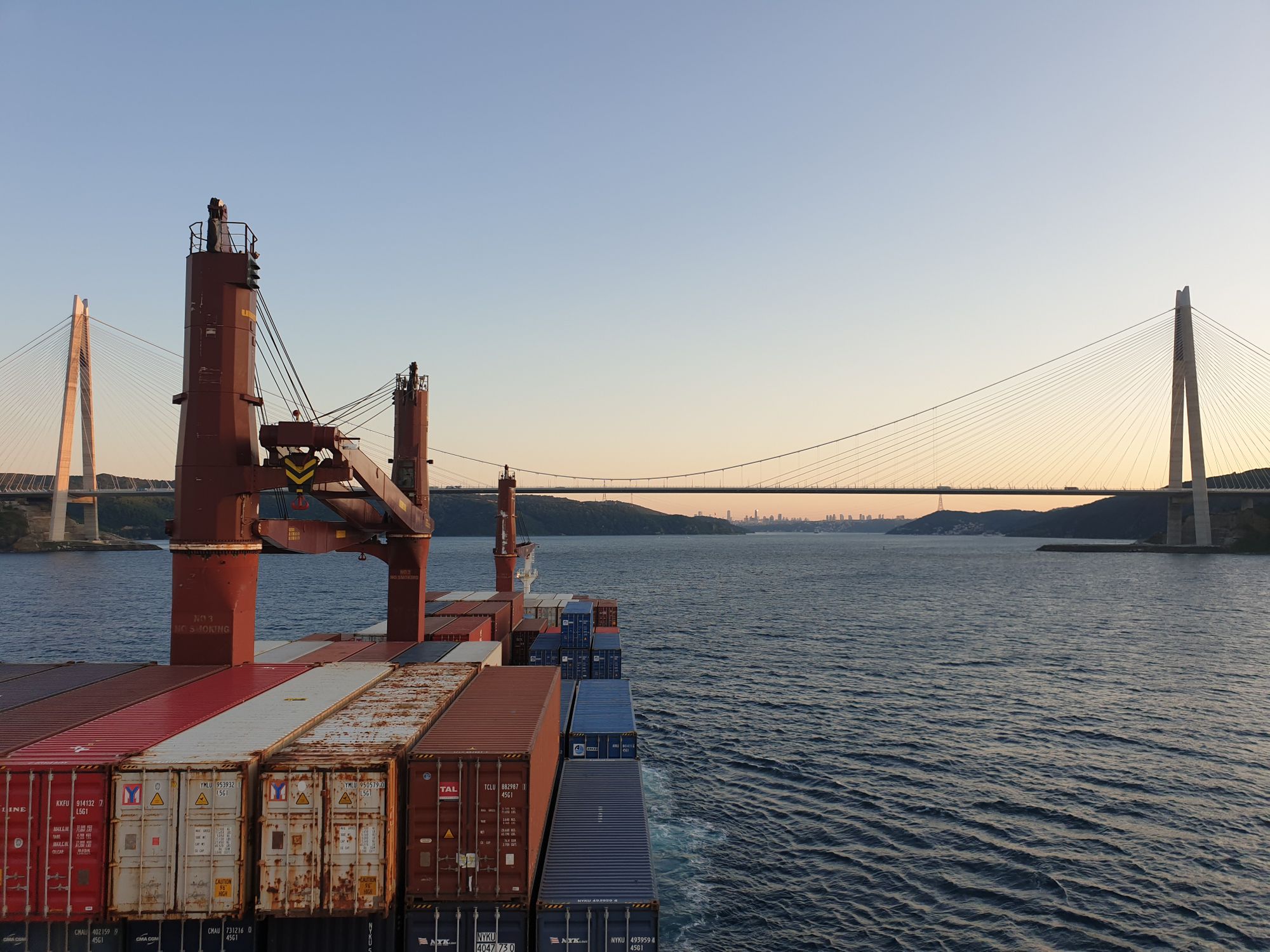 Do you see yourself living life on a container ship and working in maritime jobs? Are you considering embarking upon one of the many careers in the shipping industry?
Maybe you're a shore based employee of a shipping company with no knowledge of life at sea. Perhaps you're not connected to seafaring but are curious to know what life on a vessel is like.
Related: The Ultimate Guide to Finding Jobs at Sea
Whoever you are, we hope this article will be of interest to you as it's a little different to our usual blog posts.
Based upon the experiences of one of our coworkers who was lucky enough to recently spend a week at sea on one of our vessels, for the uninitiated this is a unique insight into the day-to-day lives of the seafarers who make shipping the world's most vital form of transportation.
Life on a Container Ship: An introduction to the vessel
Our vessel is a container ship with a gross tonnage of 23633 and a deadweight of 27209 tons. She has a length of 191 meters and a breath of 28 meters.
Built in 2008, she's currently registered and flying under the flag of Liberia and operates mainly in the Baltic region. The vessel is part of a fleet of container ships that is fully managed by the Nordic Hamburg Shipmanagement (HK) Ltd. shipping company.
Life on a container ship: days 1 and 2
After embarkation, our representative was comfortably settled in the owners' cabin on D-Deck, ready to begin her mini voyage. Always a crucial aspect of life at sea, she was then provided with an introduction to personal life saving equipment and alarm signals.
Next up was another important part of life onboard a vessel: food! Dinner had been kept in the officer's mess room for our visitor as she had missed the ship's regular dinnertime, and she ate alongside crew members who for reasons due to their watch or other circumstances also had to eat a little later.
The next day the vessel departed the Ukrainian port of Odessa at lunchtime with a Pilot onboard. Marine Pilots are seafarers based ashore who have in-depth knowledge of a port's approach and exit. Their job is to board a vessel that's entering or leaving the port and expertly navigate them in or out to ensure a safe passage.
The vessel was pulled aside the berth by two tugs and the Pilot disembarked on the starboard (right hand) side of the ship via the Pilot's ladder.
After the ship's departure, the Third Officer took our representative on a guided tour.
Beginning on D-Deck, they moved downstairs to the main deck where a briefing on the ship's fire fighting equipment took place before visiting the cargo office, conference room, and ship's gym, sauna, and changing rooms - the latter being valuable facilities for seafarers who need to maintain their mental and physical wellbeing during their life at sea.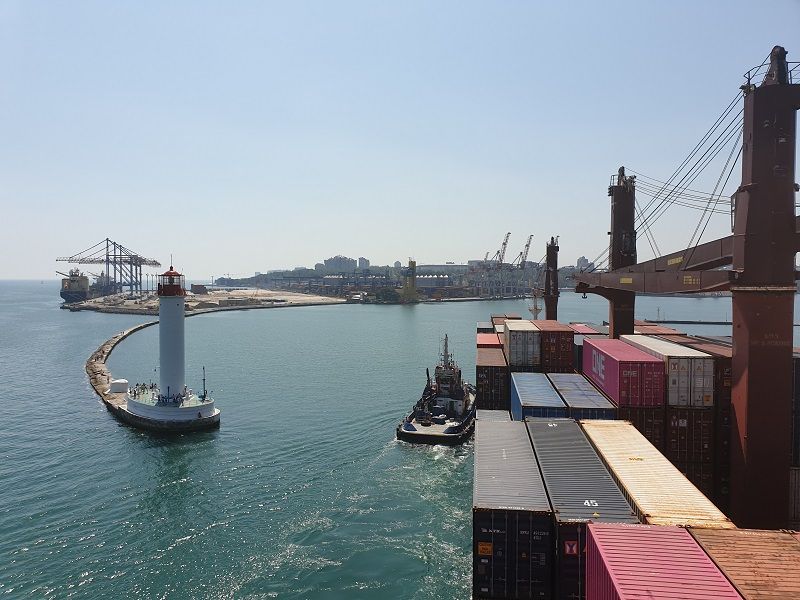 Types of ship life saving equipment
Another hugely important facet of life on a container ship is knowing where the lifesaving equipment is located, and how and when it should be used.
As well as the personal lifesaving equipment shown to her when our rep embarked, this also included knowing the whereabouts of the life rafts and how to use them.
These are located on both the vessel's port and starboard sides, with the ship being in possession of two different types of life rafts: one that is lowered by davit and another that is thrown into the water.
The vessel is also equipped with a fast rescue boat and a freefall boat. The FRB is situated on the starboard side and, like the life raft, is to be lowered into the water by davit.
Meanwhile the freefall boat accommodates 25 people with each person onboard the vessel having their own seat number should the boat be deployed. The freefall boat is located on the ship's stern and can be released from inside when all crew are seated.
All of the rescue boats and rafts are supplied with freshwater, food, medicines and blankets.
Container ship equipment and engines
Next on the tour was an introduction to lashing equipment for containers: semi-automatic twist locks and long and short bars. On this vessel lashing is done by stevedores and the crew does not participate, although the deck cadet is responsible for checking reefer containers.
So that the vessel and crew are ready to spring into action when they arrive at their destination, the Chief Officer is sent a cargo plan before they reach each port so the deck cadet knows on which position reefers are placed.
Our coworker onboard was also shown winches on the stern and bow, and mooring rope storage. This particular ship has polypropylene ropes which are designed to sink in the water if they break to avoid injuring the crew on deck.
Night watch on a container ship
Have you ever wanted to know what happens during the night watch on a container ship? On this occasion on the vessel, the Third Officer's watch ran from 20:00 to 24:00.
The lights on the bridge are all switched off during the night watch, with the only illumination being in the chart room where the computer, echo sounder, charts and other papers are located.
The chart room is shielded by curtains to conceal the light, as darkness is paramount for optimum vision. To ensure maximum efficiency and safety, all the devices on the ship's bridge are duplicated in the unlikely event that one of them happens to fail.
Life onboard a container ship: days 3 and 4
For container ships, cargo operations and cargo planning are a big part of daily life aboard a vessel. So that everyone is fully aware of what's happening, shore planners send a cargo plan to the vessel for each port in advance of arrival.
The Chief Officer receives the plan and notes where reef containers and dangerous cargo containers should be placed. In accordance with the ship's facilities and circumstances, they can make amendments to the plan and send these back to the planner on shore.
The Chief Officer also receives information regarding how many empty containers the ship will carry, and what's inside the reef and dangerous cargo containers.
Our vessel normally takes 20, 40, and 45 ft. containers and high cubes but there's also the rare possibility of her taking open tops too.
The Bosporus Strait and berthing at Ambarli
On day three the container ship reached The Bosporus Strait in northwestern Turkey.
At this point, there is what can best be described as a sort of maritime industry version of a "one-way street" whereby the local authorities have created a caravan of ships that wait patiently for entry and exit - the ship stayed at anchorage for eight hours waiting for her slot in the caravan.
During the entire Bosporus passage a Pilot is onboard to relay commands to the Helmsman. The Captain repeats these commands, the Helmsman repeats them again and then takes the appropriate actions.
After the Strait was successfully navigated, the vessel berthed at the port of Ambarli in Turkey.
Of course, being a container ship, it meant that the vessel and her crew were not there to rest and cargo operations commenced. These operations are performed by shore cranes, with the vessel's cranes only being used for picking up supplies.
A huge quantity of supplies were received in Ambarli and once these were delivered onboard, the crew from each department transported their supplies to the relevant storage area.
Finally on day four, oil bunkering was performed while the vessel was berthed at Kumport Terminal, also in Turkey.
Life on board a container ship: days 5, 6 and 7
Next, while really getting a feel for life at sea and all it involves, our representative visited various lockers and stores.
The ship's provisions are divided into separate, temperature-controlled sections for goods such as vegetables and meat, and are kept in order by the Messman.
The bunker station was also visited: this room within the engine room has a gateway to the vessel's portside through which bunkering of fuel and lube oil is performed. Sludge discharging is also done through the bunker station.
During day five, two night watches were stood by the Third and Second Officers. During the Second officer's watch a few distress signals were received, however the vessel was situated too far away from the incident so she wasn't nominated for rescue operations.
On day six the port of Constanta, Romania was reached and on day seven our colleague's voyage was over and the vessel returned to berth in Odessa.
Another week at sea over, a fascinating insight for a shored based employee into life on a container ship, countless products and parts delivered to their respective ports, and another job well done by the Captain and crew of this hardworking vessel.
How to find your next (or first!) job at sea
If you're a cadet, rating or officer looking for jobs at sea, Martide should be your first port of call.
Register now on our website and you'll have instant access to numerous vacancies in the maritime industry.
We're currently recruiting for all ranks and experience levels so don't delay - take your first steps towards a financially and personally fulfilling maritime career today.
And don't forget to download our app so that you can stay in touch with shipping companies and apply for maritime jobs wherever in the world you are. Get the free app from the Apple Store or Google Play now!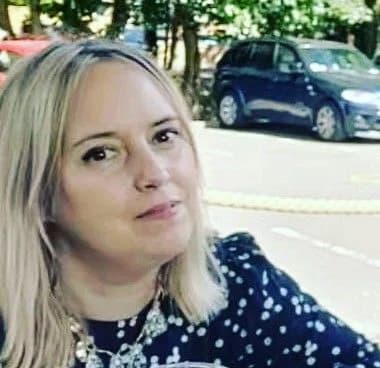 Eve Church
Eve is Martide's content writer and publishes regular posts on everything from our maritime recruitment and crew planning software to life at sea.
UK