6 Ways to Be a Greener Shipping Company or Manning Agency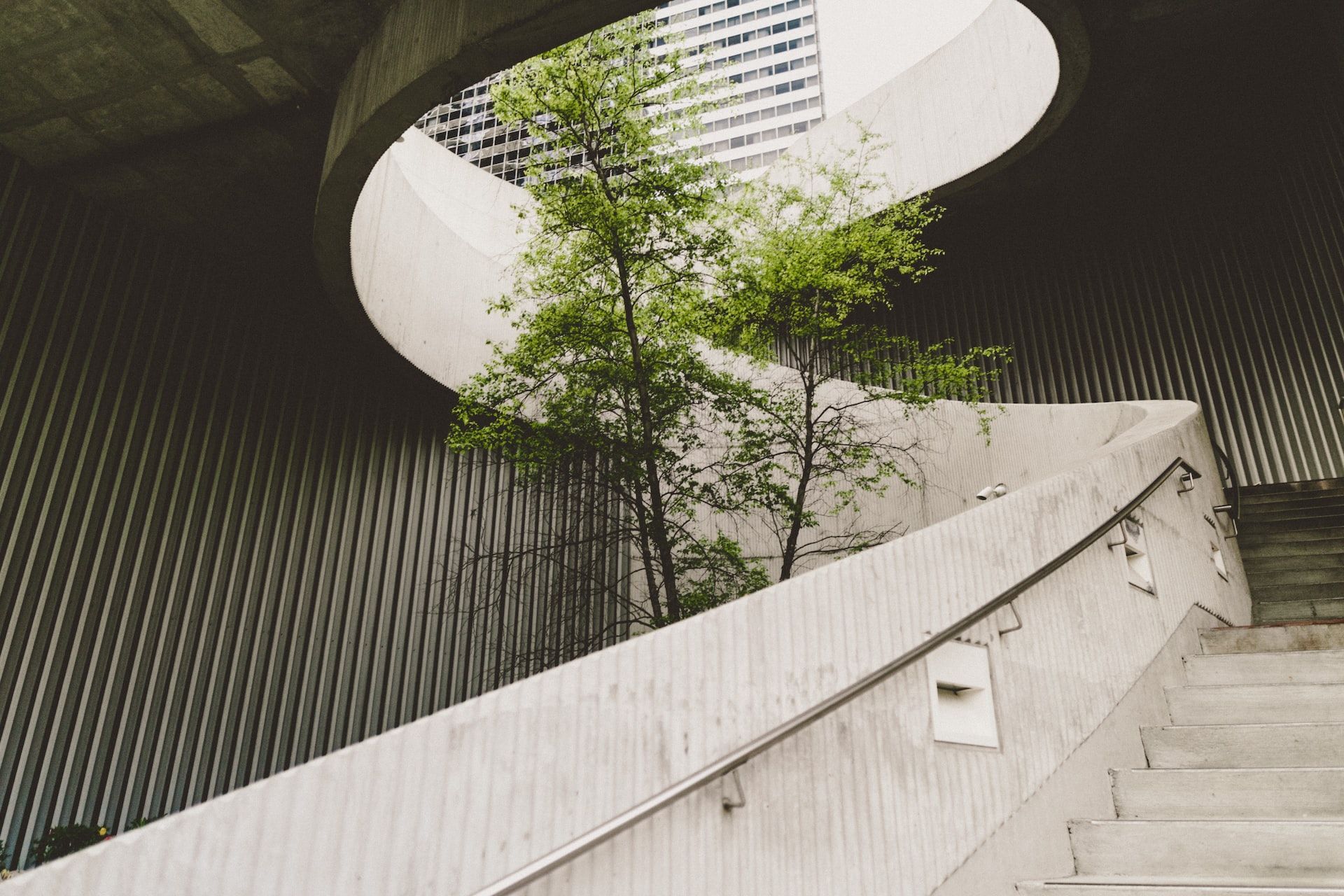 Going green is a no-brainer for most companies - even in the offshore and shipping industries where it has to be said, change can come about a little more slowly than in some other sectors. So how can you make your maritime recruitment operations and your crew planning systems more eco-friendly?
In this blog post we will take a look at how you can ensure your shipping company or your manning agency is green as possible.
6 Ways to be a greener shipping company or manning agency
Whether you're a small company with just a handful of employees or you're part of a multinational group, everyone has a part to play in making the business a more sustainable one.
And, best of all, going green will also help you save on costs so if you just know you're going to have a hard time convincing the C-suite, the business's owner or your manager to adopt more eco-friendly business practices, that should help!
Now let's look at some ways you can reduce the carbon footprint produced by your company and make running your maritime recruitment and crew planning systems better for your bank balance and better for the earth!
Consider your lighting
Obviously your people can't work in the dark and unless it's a really gloomy day in winter or evening time, hopefully you won't have to have the lights on in the office too much. Of course, this does depend on the natural light sources in your office.
Not wasting electricity is important when trying to reduce your carbon footprint - and your costs. Employees need to be encouraged to turn lights off when they're not needed or when they leave the room.
You could also invest in lights that are motion activated and that manually turn themselves off when they're not in use. This can be particularly handy for darker areas in the building such as store rooms and corridors.
Think about also replacing your traditional light bulbs with energy efficient or LED ones as well. They're a little more expensive but they use a lot less energy to run and last a lot longer too.
And on the off chance that you're moving the business to a different location, it makes a lot of sense to consider how much natural daylight you will have as this will help keep light usage down.
2. Think about heating and cooling
Whether your maritime recruitment or crew planning business is located in a cold climate and you need to heat the office for several months of the year, or you're somewhere hot and humid and need the air conditioning on blast for the majority of the time, you're probably spending a fair amount of money - and using a lot of energy while you're at it.
You owe it to your employees to provide them with a comfortable working environment and how hot or cold your workplace is will have a big impact on this comfort.
So how can you save energy (and money) without making your employees suffer? Try and get your people into the habit of bringing an extra layer of clothing when it's colder and open windows when it's hot, if there's a breeze.
You may also want to look at insulation solutions - they're not just for the home. If you own your premises you could look at insulating the roof, walls, or floors or installing double or triple glazing in your windows.
3. Reconsider the way you market your business
Do you market your shipping company or manning agency? If so, how? If you're using forms of direct marketing to advertise your services to other businesses or to seafarers this needs to change if you want to become a more sustainable business.
What is direct marketing? We're talking about leaflets, flyers, brochures - anything that needs to be printed and mailed out.
Put simply this is not eco-friendly and by producing these materials, you're using a lot of energy and resources that could be massively reduced by re-thinking the way you advertise yourself and your seafarer jobs.
Switching to eMarketing - such as emails - won't incur paper, printing, ink, energy and postage costs. And chances are it will be more effective too.
When you run an email marketing campaign using a decent software tool, you'll also be able to see how many people have opened your email and will therefore be able to monitor your success rates. Something you can't do when you mail out a flyer.
And of course, you can also advertise your maritime job vacancies on Martide too - for absolutely free!
4. Encourage greener practices
For your manning agency or shipping company to become more eco-friendly you really need to get your people onboard with you.
For example, the majority of your employees probably conduct most of their business using a laptop. They'll be advertising your jobs at sea, speaking to seafarer candidates, running their maritime recruitment processes and using crew planning software all from that one, undeniably useful machine.
The thing is, laptops, while convenient to use - especially when employees are on the run, in and out of meetings, or perhaps working from home or remotely, they can be a bit of a nightmare when it comes to energy usage.
We're all guilty of leaving our laptops plugged in even when they're fully charged but if you want your sustainability to be on the rise and your energy usage to be on the fall, you need to ensure employees get into the habit of unplugging from the mains as soon as they're charged up.
5. Store data offsite
Can storing your electronic data cost you money? You bet it can. If you're looking to become greener (and cut costs), you might want to consider looking for offsite data storage solutions.
Many larger companies, including those in the maritime industry, have embraced offsite storage for their data but a lot of small to medium sized shipping companies and manning agencies - such as the ones we work with here at Martide - have not yet made the switch.
This is where cloud computing comes into play. And cloud computing has multiple benefits when it comes to storing your data. It's more environmentally friendly. It saves you money. And it's usually a lot more secure than storing your data onsite.
When you store your data offsite, you won't be the one paying for the cost of powering your servers. And while, sure, your data will be being stored somewhere by a company that is running servers, the likelihood is that it will be a server farm (also known as a computer cluster), which will be employing high levels of energy efficiency.
6. Establish guidelines for printing
We've all sent and/or received emails with the 'stop and think - do you really need to print this' tagline on the bottom. And it's a very good point!
And though it may be tricky transitioning to an entirely paperless office, there are steps you can take. However, it might be inevitable that you'll need to print out contracts or seafarer documents, but we can all do our bit in cutting down on unnecessary printing.
It would make sense, therefore, to simplify peoples' tasks and allow them to perform much of their work online. For example, using a maritime recruitment software platform like Martide allows seafarers to upload documents so that they are stored in the cloud.
Our crew recruitment solution for shipowners and manning agents also allows you to manage the entire process online as well, which also cuts down on paperwork, time and costs.
However, for those unavoidable times when you really do need to print something out, a few guidelines might help your people learn to save on energy and costs.
For example, printing on both sides of the paper if feasible, or setting a standard font type and size so people aren't printing bigger letters than they need to. It might not sound much but every little helps!
Using recycled paper is another option and also good practice to get into throughout your business.
Are you ready to make your business more sustainable?
If you'd like to make your crew planning systems and maritime recruitment processes run more efficiently and for less of a financial burden on you and less of an ecological problem for the earth, it's time to look at a new way of doing business.
At Martide we've designed and built a recruitment and crewing software solution for small to mid-sized shipowners and manning agents.
We'll help you digitize and reduce the need to use as much paper and ink by hosting your operations in the cloud.
That way you can also say goodbye to running power-hungry servers too and let us do the hosting for you.
Want to find out more? Book a no-strings attached demo today and find out how we can help you run a greener, leaner business.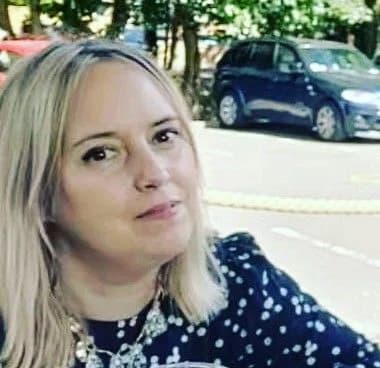 Eve Church
Eve is Martide's content writer and publishes regular posts on everything from our maritime recruitment and crew planning software to life at sea.
UK