How Martide Makes Maritime Recruitment Easier for Manning Agents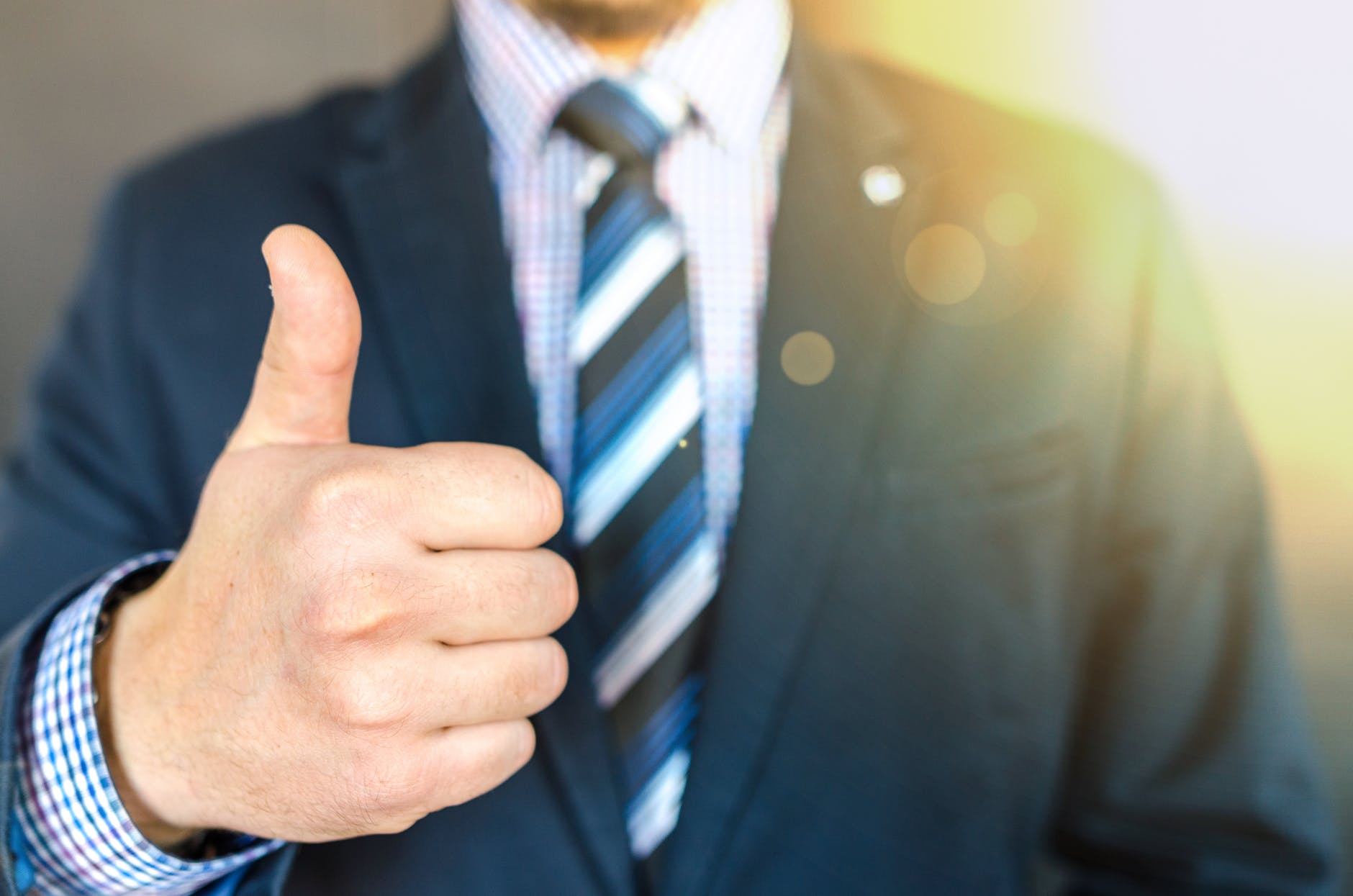 If you're a manning agent working with clients in the shipping industry and you're either struggling to stand out amongst your competitors, you want to take your business to the next level, or you're just getting started and your agency is brand new did you know that Martide can help you with seafarer sourcing and maritime recruitment?
We designed and built our end-to-end software solution for small to medium-sized shipowners, ship managers and manning agencies with an aim to making maritime recruitment easier, faster and a lot more streamlined.
In fact, Martide was created specifically because professionals in the maritime industry told us that they were struggling to find software that met their needs.
So, if you're still running your crewing operations through an unwieldy combination of Excel spreadsheets and physical files and documents, it's time to look at a new, improved and more up-to-date way of doing things.
Read more: Why Manning Agents Need to Learn to love Tech
So with that in mind, we're going to dedicate this blog post to all the hard working manning agents out there and we're going to give you a behind the scenes look at how Martide can help you step up your maritime recruitment and seafarer sourcing game!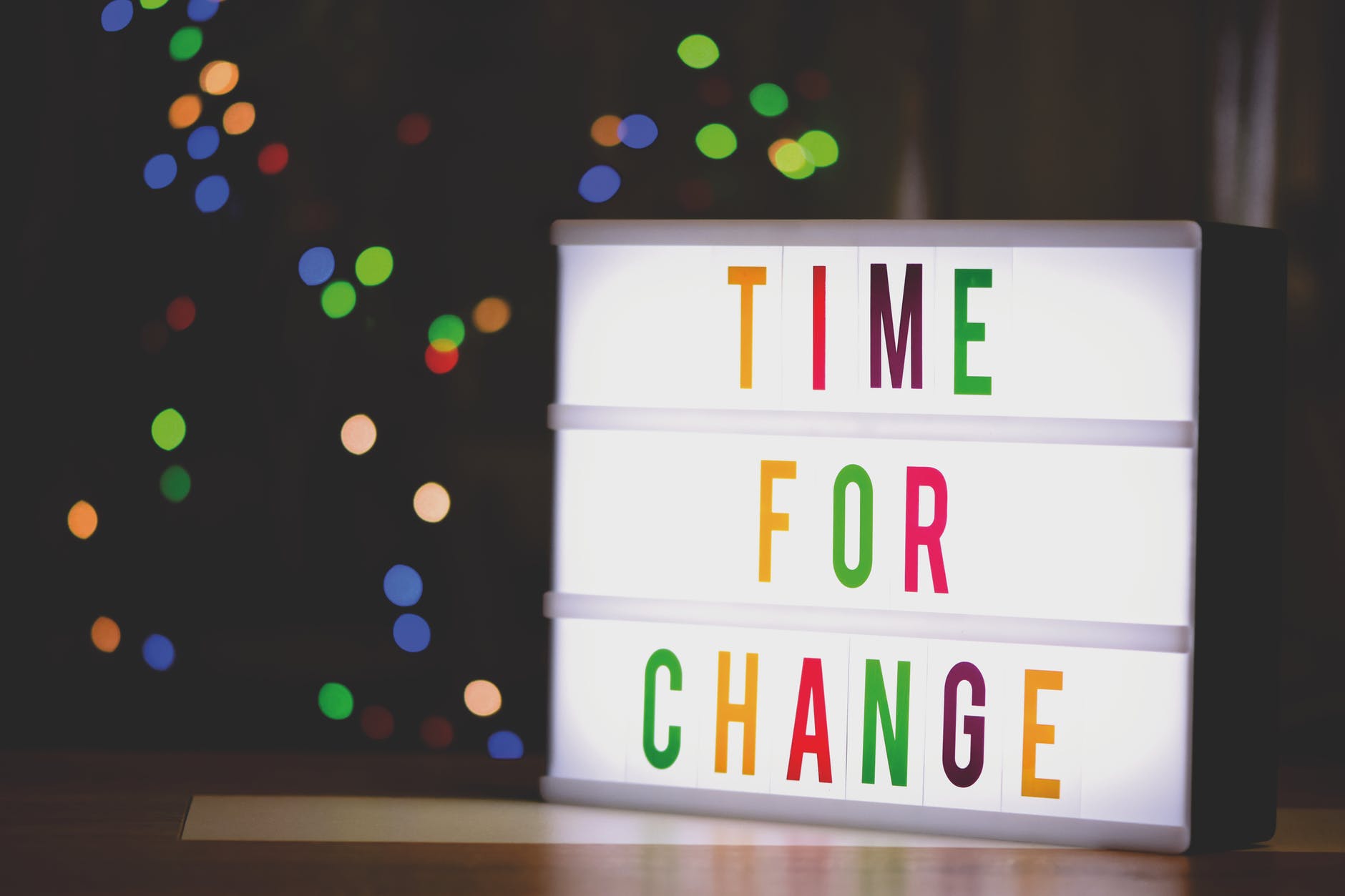 How Martide makes maritime recruitment easier for manning agents
There are a number of really useful functions on the Martide platform website that have been built to make life easier for manning agents which you may not know about.
We're always working to make our platform easier to use and more useful and we've recently added a lot more features for manning agents that we believe are truly best in class.
(And if you've already discovered them and you make full use of them, great!)
Or maybe you've come across some of them while you're using Martide but you're not really sure what they are or how to get the most out of them. If that's the case, read on as we reveal all!
To get started, log in to your Martide account. All of the features and functions we're going to be looking at can be found under Settings.
You will find Settings underneath your profile picture in the top right hand corner of the screen. Click on it and it will take you to a page that looks like this: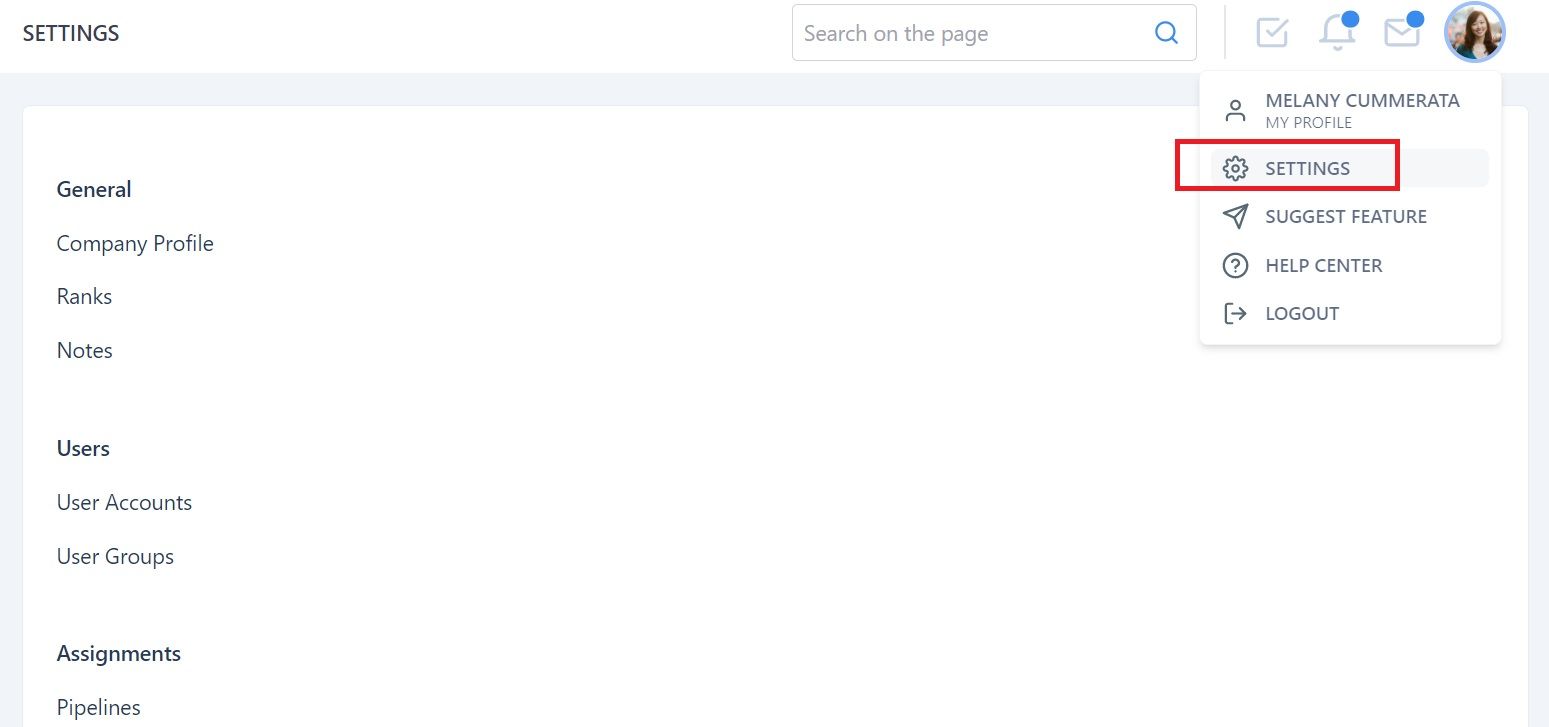 (By the way, if you need help logging in and getting started, check out this guide here.)
On the Settings page you will see five headers in bold: General, Users, Assignments, Templates and API Credentials. Each of these categories has a number of features in it.
What follows is a brief introduction to each feature.
General
Under General you will find Company Profile, Ranks and Notes.
Company Profile: This is where you can enter your details into the system so that shipowners and seafarer candidates know who you are. To do that, click on Company Profile (see the image above) and you will see a page that looks like this: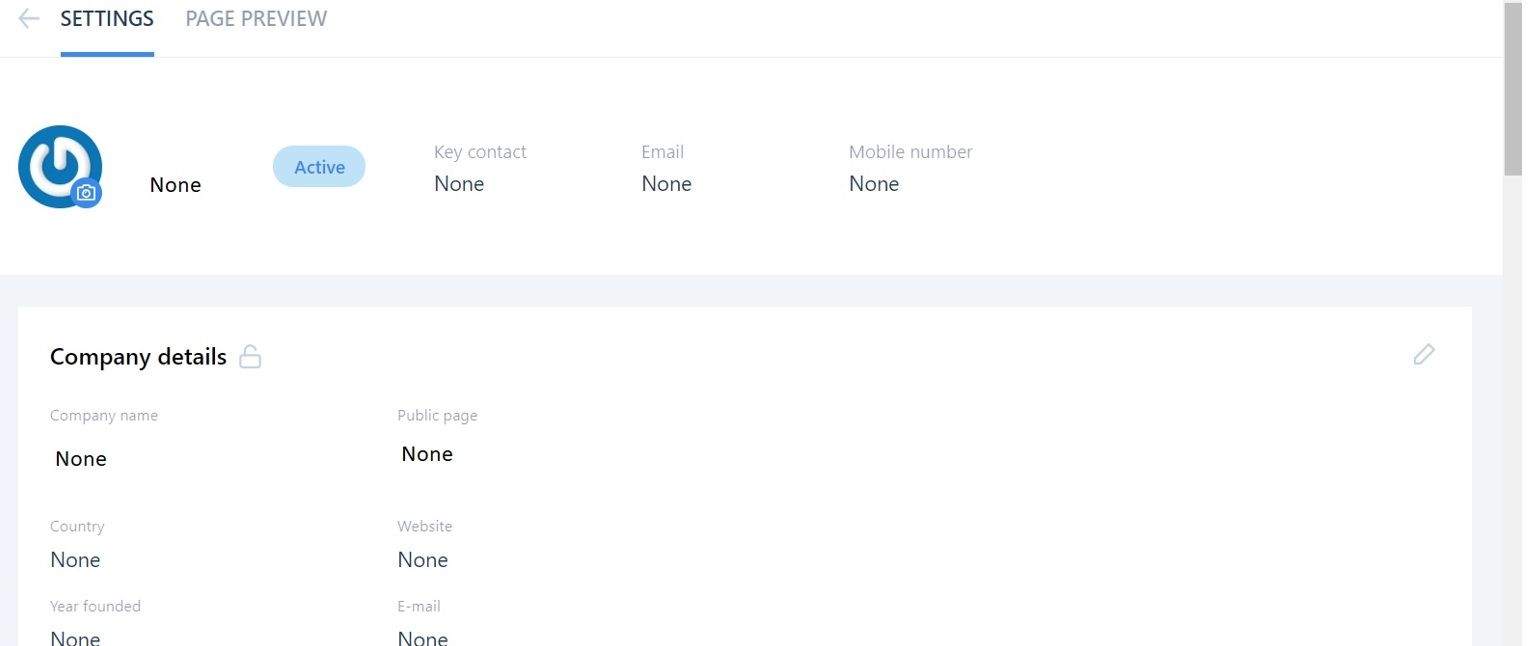 When you first log in, the page will be empty and you will want to personalize this and add your company's information and a logo. To edit the page click the pen icon and to upload a logo, click the camera icon on the blue and white circle.
When you've added your company details including your company name, website, contact details, number of employees ashore, number of crew at sea, and number of vessels you manage you can take a look at the Page Preview. This is how your company's details will look in our website's Directory.
As you can see, the professional look and feel of this page will make it more likely that new clients reach out to you: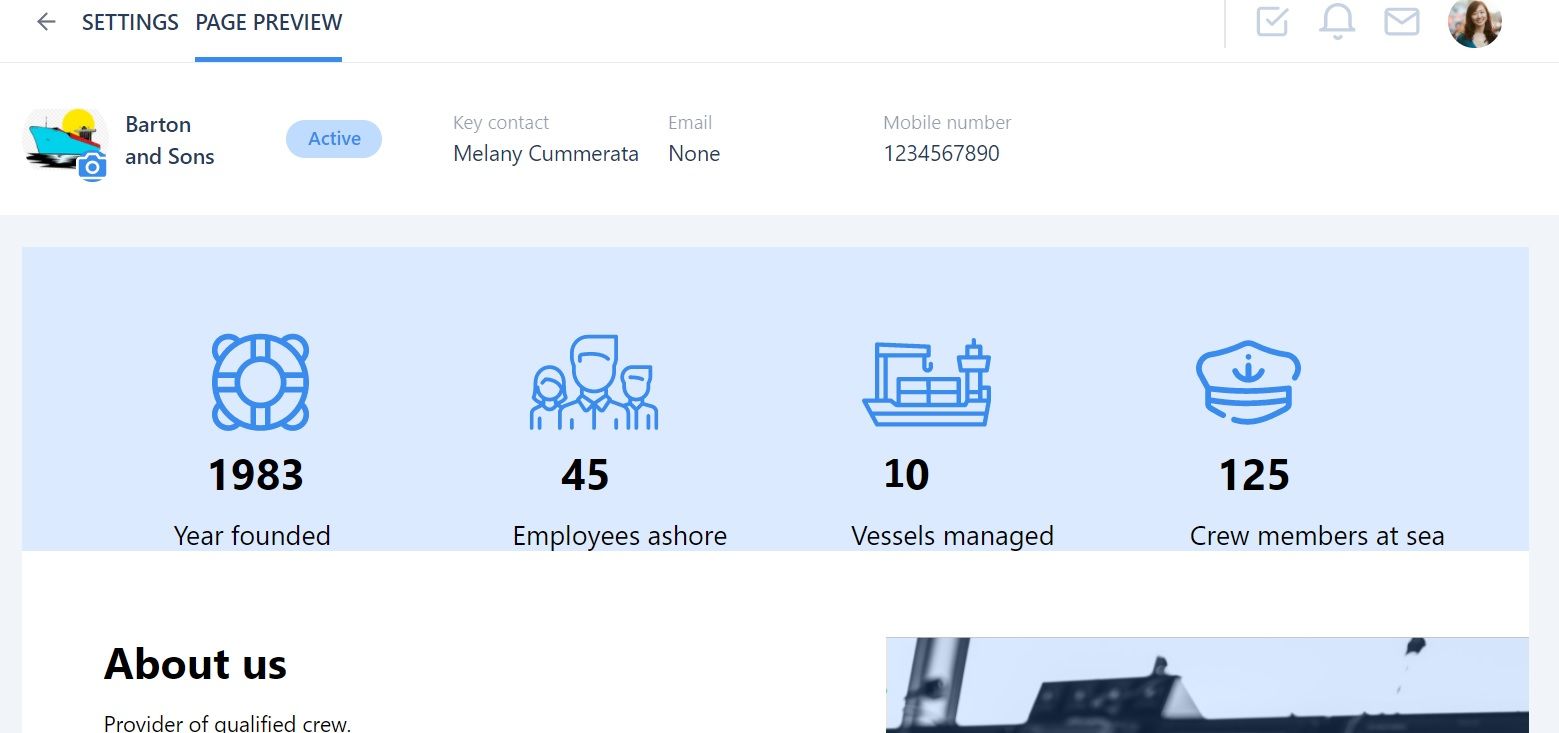 To read a complete step-by-step guide to creating your manning agency's Company Profile, check out this page here.
Ranks: We know that not every company in the shipping industry uses the same abbreviations and the ranks section under General is where you can amend the pre-set rank abbreviations we've used and enter your own. This should cut down on confusion and make sure all of your team mates know which rank you are talking about!
The ranks page looks like this:

To read a complete step-by-step guide to changing your manning agency's rank abbreviations, check out this page here.
Notes: This function lets you make notes on candidate and seafarer profiles - helpful for setting reminders for yourself as well as letting team members who you've added to your User Groups know what is happening with a particular person or application. (More on User Groups later!)
The Notes page looks like this:

To read a complete step-by-step guide to adding Notes, check out this page here.
Users
Under Users you will find User Accounts and User Groups.
User Accounts: This is where you get to delegate and share your workload by inviting your coworkers to create an account with Martide! Hey presto - easier maritime recruitment!
This is a handy feature if you want more than one person, or indeed, your entire team to have access to your maritime recruitment processes. You can, of course, also give them administrative rights to the backend of the platform.
The User Accounts page looks like this: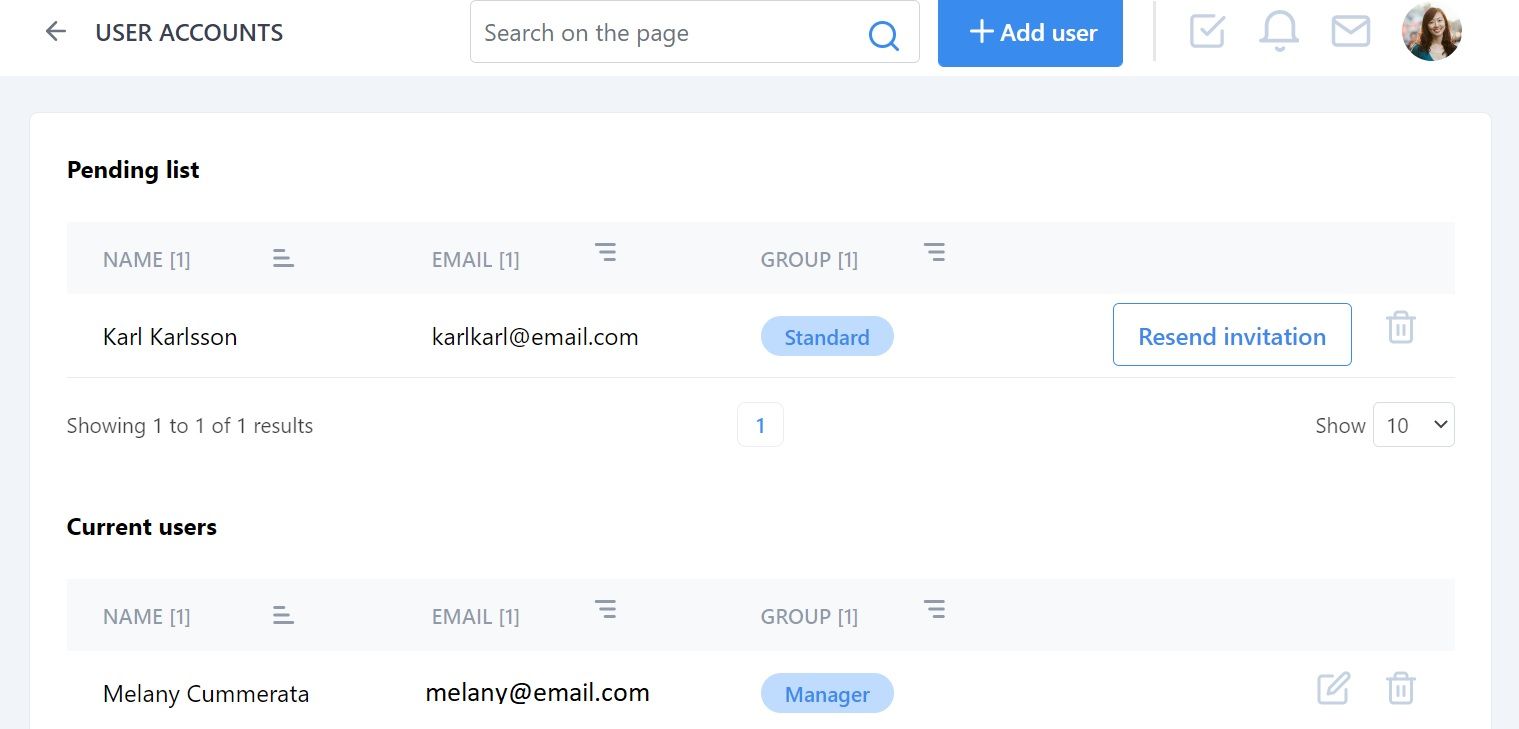 To read a complete step-by-step guide to Martide's User Accounts feature, check out this page here.
User Groups: This function lets you add teams (i.e. groups) of people to your Martide account. You can add the people with User Accounts to the Groups, making life simpler because everyone on every team will know what their coworkers are doing.
The User Groups page looks like this: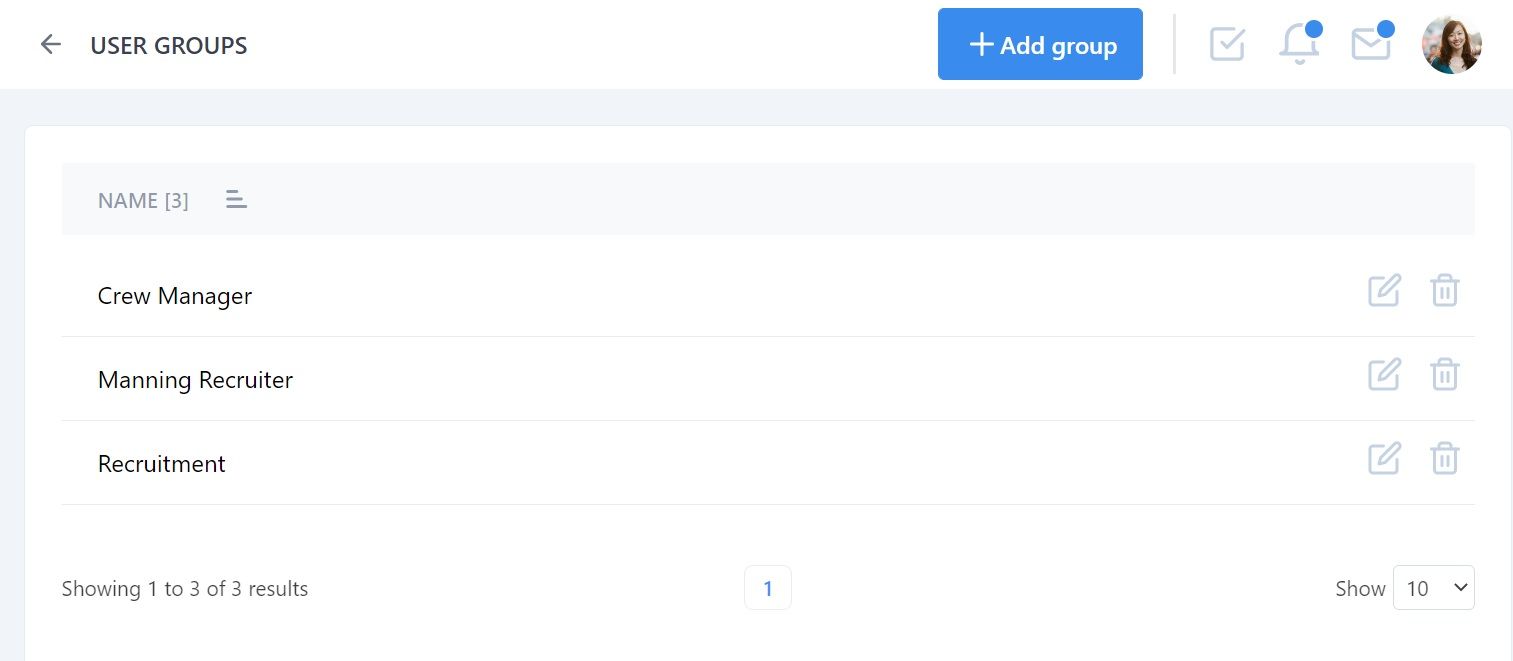 To read a complete step-by-step guide to Martide's User Groups feature, check out this page here.
Assignments
Under Assignments you will find Pipelines, Seafarer Pools, Forms and English Test.
Pipelines: For every recruitment/vacancy you create as a manning agent, you need to specify a Pipeline. Think of your Pipeline as building blocks which tell you what to do next in the recruitment process. This makes sure everyone working on that vacancy knows exactly what's going on with an application at any given moment.
Using our recruitment Pipelines as part of your maritime recruitment process also makes applying for jobs much smoother and quicker for seafarers too - meaning they'll be more likely to apply for their subsequent contracts with your agency in the future.
The Pipelines page looks like this:
To read a complete step-by-step guide to Martide's Pipelines feature, check out this page here.
Seafarer Pools: This feature helps you get more organized by allowing you to create groups that contain specific seafarer candidates of your choosing. The Seafarer Pools page looks like this:

To read a complete step-by-step guide to Martide's Seafarer Pools feature, check out this page here.
Forms: The Forms feature has been created for manning agents who want insight, feedback and answers from their seafarers and candidates. You can also use this feature to build your interviews. You can select pre-designed question formats and ask anything you like, making it a quick and easy way to find out more about your crew and potential crew.
You can also copy Forms so you don't have to create the same one twice, or copy one and adjust it slightly - for example, you could edit the Form you send to Able Seamen so that it's more suitable to send to an Ordinary Seaman.
The Forms page looks like this:

To read a complete step-by-step guide to Martide's Forms feature, check out this page here.
English Test: Being able to communicate in English is crucial for seafarers which is why we created the English Test feature. This makes it easier for you to see which of your candidates have knowledge of the language so you can decide whether to consider them for your clients' vacancies.
The English Test page looks like this: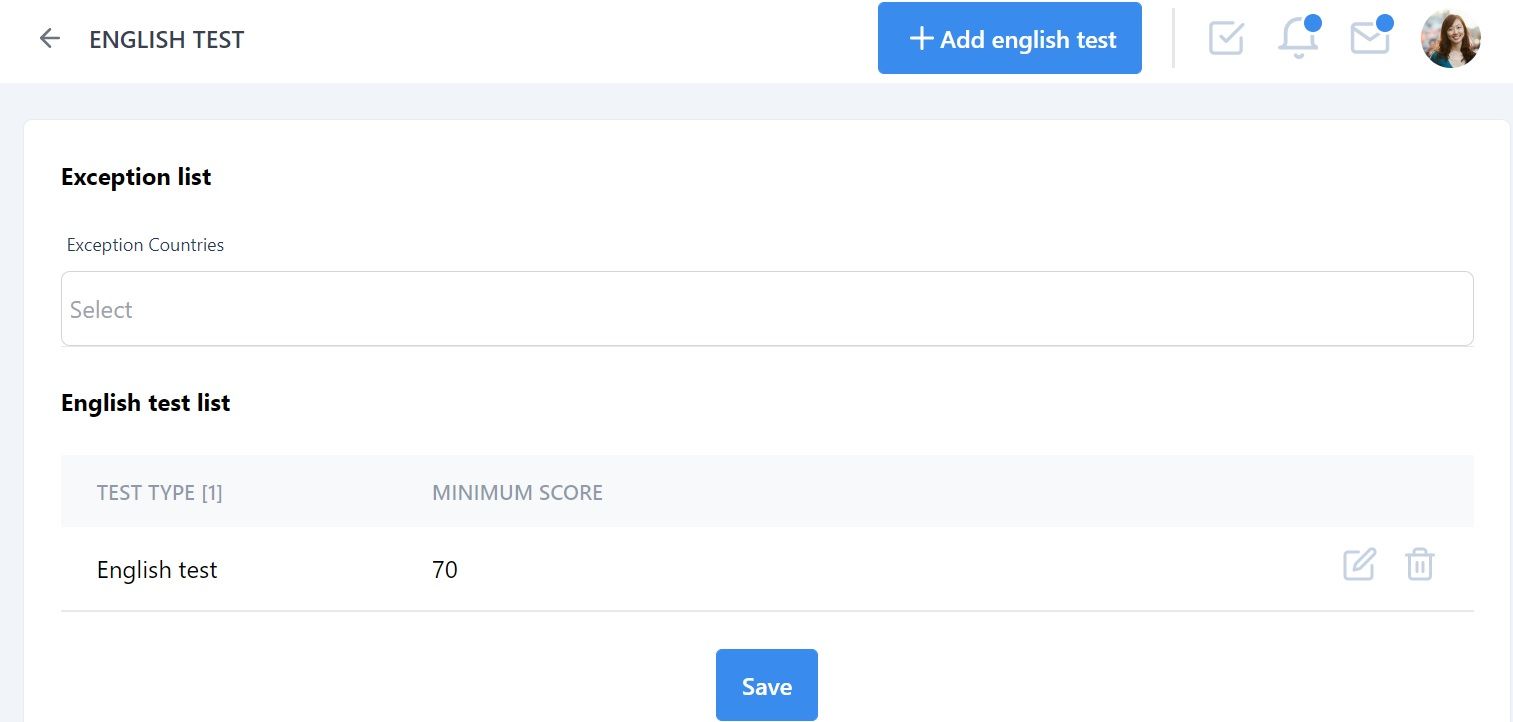 To read a complete step-by-step guide to Martide's English Test feature, check out this page here.
Templates
Under Templates you will find Data Templates and Document Assembly.
Data Templates: When you create a new vacancy in Recruitment you need to add info about the vessel, your budget and the contract. You then need to add your personal requirements for the candidate and the documents you want them to have. These are in a Data Template.
You only need to create a Data Template once. Then when you create a vacancy, simply select the relevant Data Template. This makes it far quicker to run through your maritime recruitment process without having to copy and duplicate the same information each time you interview and potentially hire a new candidate.
The Data Templates page looks like this:

To read a complete step-by-step guide to Martide's Data Templates feature, check out this page here.
Document Assembly: This lets you create a template, add your logo and format it in any way you want. You can then download the file to your computer. This is useful for any type of document you want to save as a template, for example, CV's or contracts.
To read a complete step-by-step guide to Martide's Document Assembly feature, check out this page here.
API Credentials
Lastly, we're going to take a quick look at API Credentials. This might not be something you will get too involved in as someone working in maritime recruitment, but it's handy to know where this function is and what it does.
API Credentials are used to communicate with developers and give them access to your systems. This ensures that the different recruitment software programs you use sync together seamlessly. That means you can use Martide alongside any existing programs without any issues.
In addition, you can also sync with C Teleport so that you can request flight ticket information for your seafarers when using our Crew Change function. Meaning you don't have to leave Martide's platform to take care of flights!
The API Credentials page looks like this: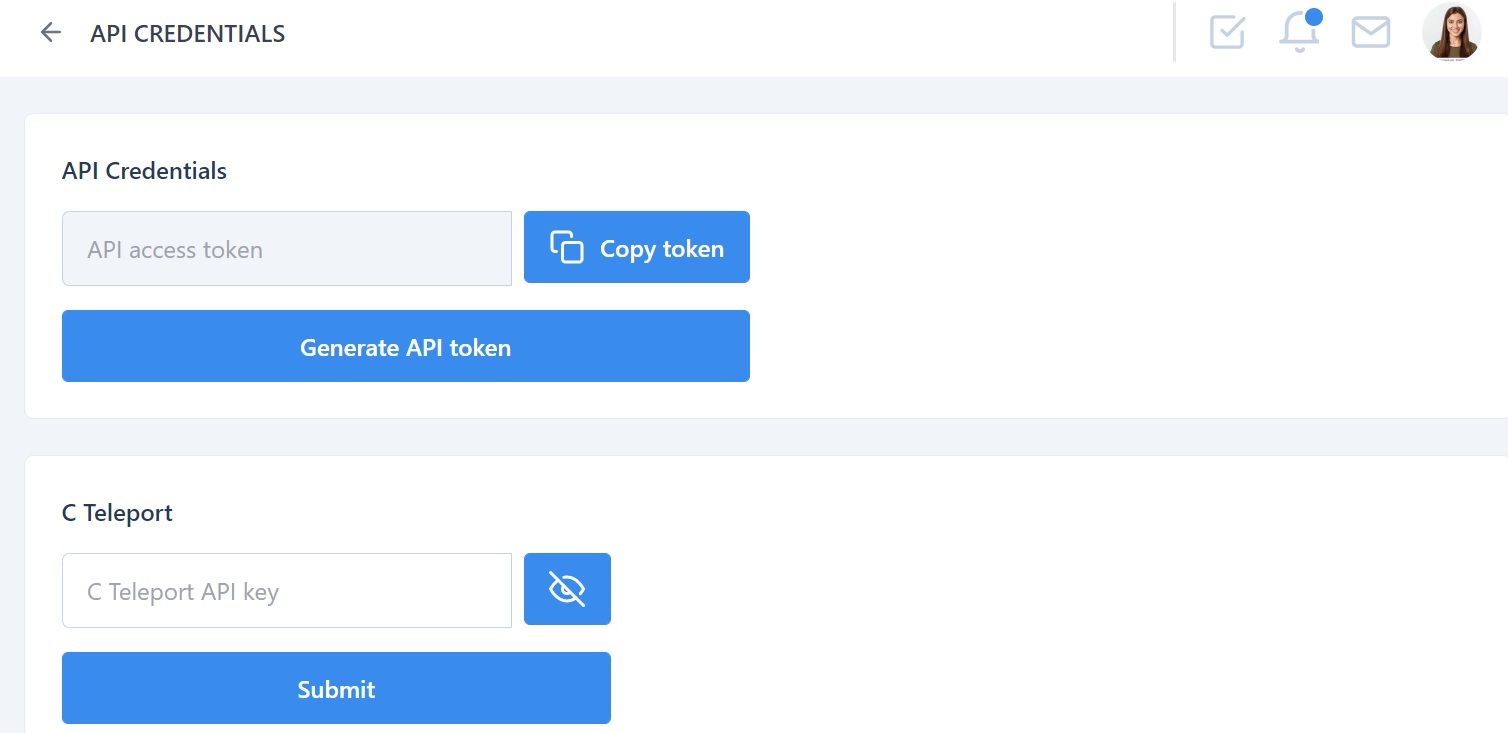 To read a complete step-by-step guide to Martide's API Credentials, check out this page here.
And that's it! We hope you've found this guide to using some of Martide's features for manning agents who work in maritime recruitment helpful.
Meanwhile, if you're a Martide user and you're looking for further help and support for companies like yours, we've created a dedicated website of user guides for manning agents here.
This blog post was originally published on August 22nd 2019 and last updated on April 19th 2022.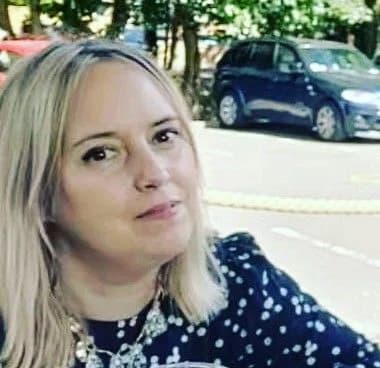 Eve Church
Eve is Martide's content writer and publishes regular posts on everything from our maritime recruitment and crew planning software to life at sea.
UK