What is the STCW & Why Do Seafarers Need It?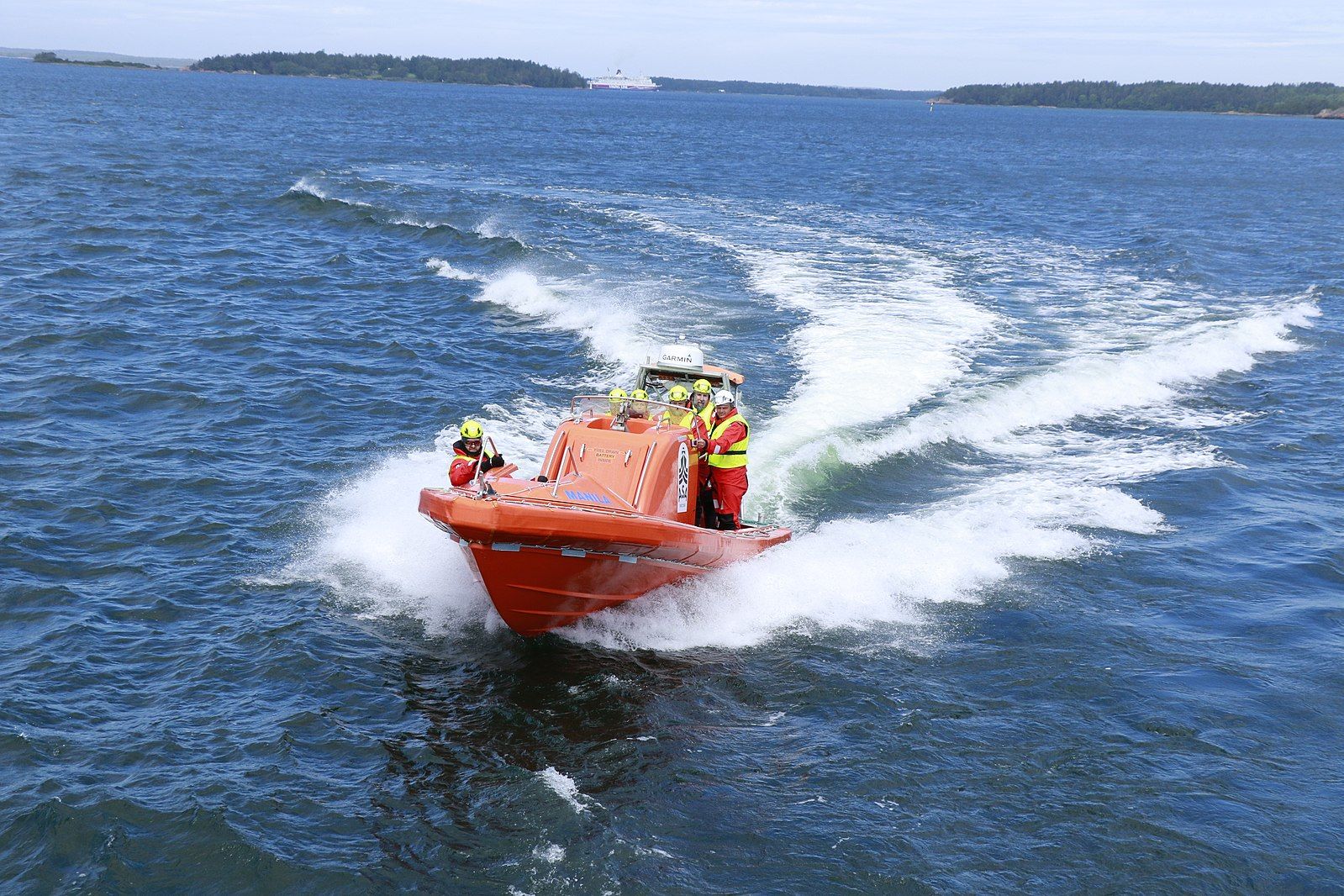 Haven't you noticed that the most epic and adventurous tales happen at sea?
Homer's Odyssey, Herman Melville's Moby Dick, Ernest Hemingway's The Old Man and The Sea—there are many more to mention, but these stories all depict the daring and courageous ways when your life is at sea.
But there's a recurring theme to tales with ocean settings: sailors often get into accidents.
Whether it's a collision, mythological creature intervention, or the big rolling waves, there's always misfortune brewing in the seas of literature and cinema.
Life at sea is sometimes tricky in real life, too.
The foundation of international trade and the world economy is maritime transit. More than 80% of products traded internationally are transported by sea, and this proportion is significantly higher for the majority of developing nations.
Due to its importance, the industry needs many seafarers to operate the ships. Therefore, many men and women often heed the call and join the seaman ranks.
With many lives at stake, international maritime organizations drafted standards ensuring every seafarer's safety.
Image visa ILO Asia_pacific on Flickr
We now know these protocols as the STCW or the Standards of Training, Certification, and Watchkeeping conventions.
What is the STCW?
If you're considering entering the merchant navy, you'll probably hear the initials STCW a lot throughout training. But what do they actually mean?
This acronym spells out the guidelines established for sailors' watchkeeping, certification, and training requirements.
The International Maritime Organization (IMO) adopted them in 1978 to guarantee that all seafarers worldwide complete a specific minimum level of training before advancing to the officer level.
Before beginning work at sea, every seafarer on board a commercial vessel, from the Captain and Chief Officers to the chefs in the galley, must complete the STCW introductory safety course.
This course provides essential information to keep you and other passengers safe on any ship, from a cargo ship to a vacation ship.
The four modules of the basic course—Personal Survival Techniques (PST), Fire Fighting and Fire Prevention (FPFF), Elementary First Aid (EFA), and Personal Safety and Social Responsibility (PSSR)—take roughly a week to complete on average.
After completing these modules, the learner ought to be capable of averting incidents and resolving them swiftly and effectively, protecting him or herself and others.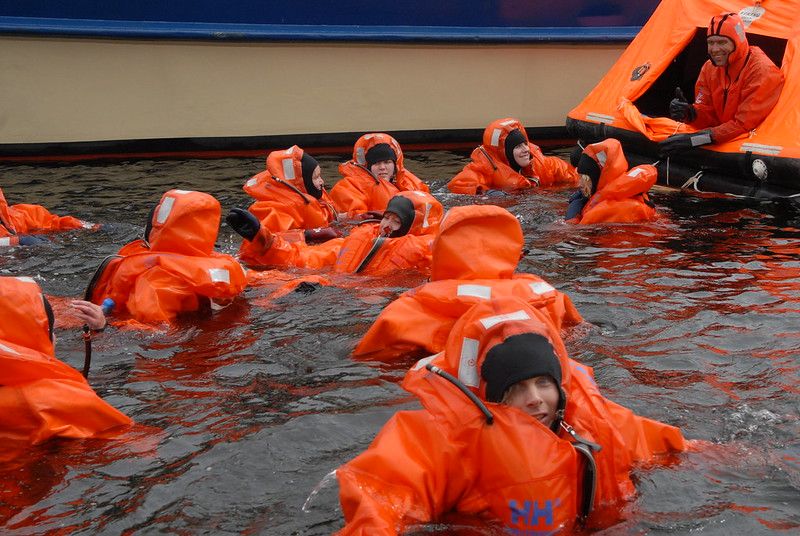 Image via Redningsselskapet on Flickr
There are additional STCW criteria based on department and position; everyone on board a commercial vessel must have passed this training.
For instance, an engineer will need to demonstrate their proficiency in operating and maintaining engine equipment and their capacity to function under pressure in an emergency.
A lower-level Officer requires less training than a Chief Officer, who in turn needs less exercise than a Captain or Master. At the same time, higher degrees of competency certificates are also necessary as an Officer climbs through the ranks.
For these higher roles, it is also necessary to have prior maritime expertise.
The origins of the STCW
The standards were initially adopted in 1978, and 25 nations had to ratify them to enter into force under the requirement that they held at least 25% of the global gross tonnage of ships that were 100 gross tons or larger.
When the requirement was satisfied in April 1984, the standards took effect. In 1995, changes were made that were effective in February 1997. Additional changes were approved in 2010 and went into effect in January 2012.
As of 2018, 164 countries had ratified the STCW, accounting for 99.2 percent of the world's maritime tonnage.
The International Maritime Organization, founded in 1948 and went into effect in 1958, is responsible for enforcing the standards.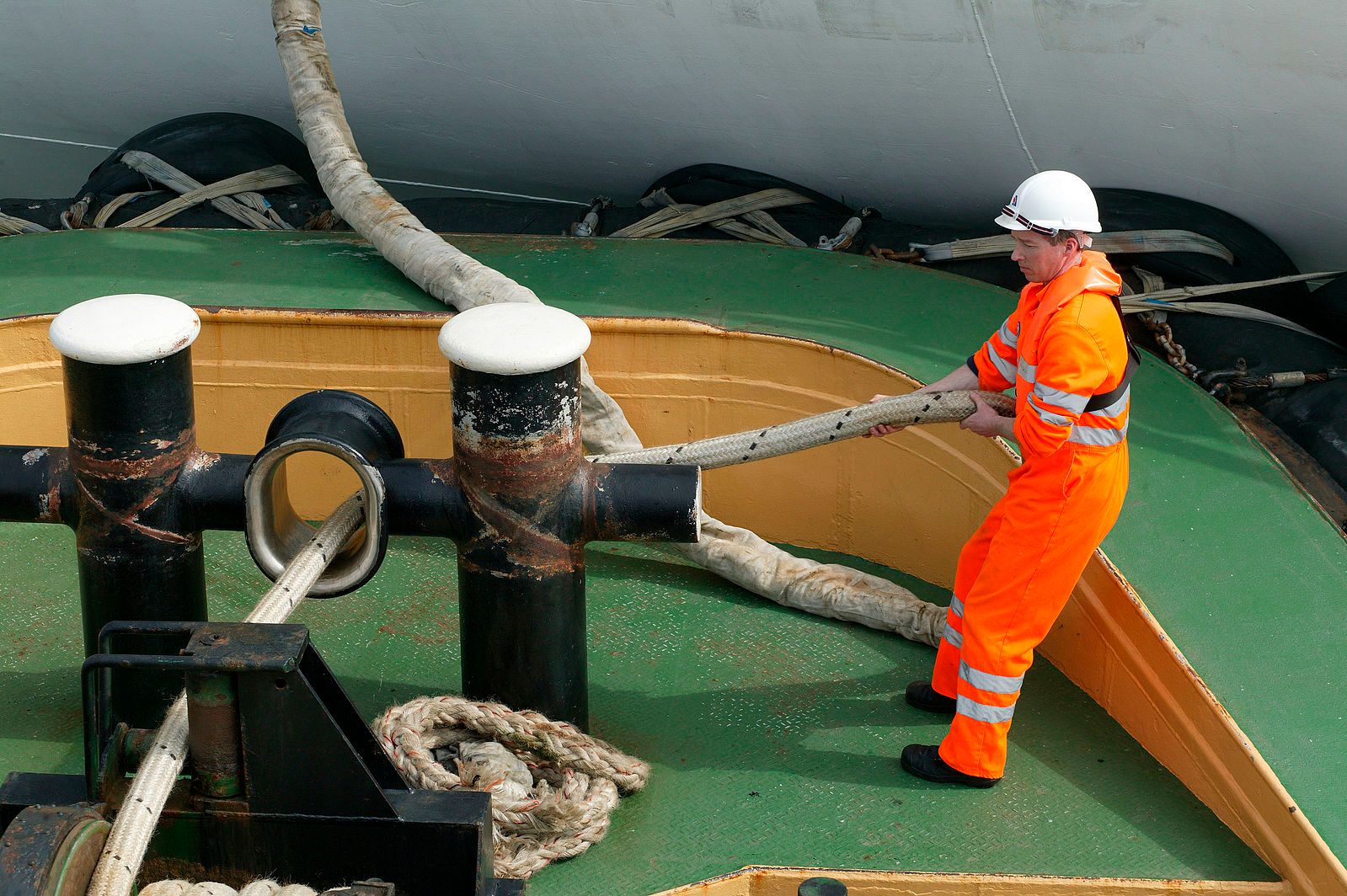 The International Mobile Satellite Organization (IMSO), the International Convention for the Safety of Life at Sea (SOLAS), the International Convention for the Prevention of Pollution from Ships (MARPOL), and the Convention for the Suppression of Unlawful Acts (SUA) Against the Safety of Maritime Navigation are just a few of the sea-related international agreements that the IMO has created and overseen.
Why do seafarers need the STCW?
Before 1978, the many states that maintained merchant fleets established criteria for seafarer certification, watchkeeping, training, and other aspects of seafaring.
Although the merchant fleets operated in the same waters and ports, the standards differed.
Ships are frequently manned by seafarers who are not citizens of the nation in which the ships are registered, and of course, these seafarers often are not citizens of the several countries in which any one ship may make port calls.
As you might expect, these varied "standards" were occasionally the cause of international disputes and holdups.
Ships were being held up in ports, and disagreements between governments over the application of standards, in addition to safety concerns.
As shipping became a primary industry mover, the maritime industry knew it had to address the elephant in the room.
There has to be an internationally accepted and followed standard because, at the end of the day, everyone's concern is rooted in the safety of the crew and any passengers.
Image via the IMO's Women in Maritime Campaign
The STCW today
The majority of the 1995 revisions were administrative, particularly concerning states improving communication with the IMO to enable it to oversee and enforce the standards effectively.
The 2010 revisions were mainly intended to keep seamen up to date with new technology. Still, they also incorporated security training in light of the growing issue of a pirate takeover of ships.
The amendments also aimed to improve standards and crew training.
Some modifications include:
Measures aimed at reducing certification fraud and stepping up convention conformity monitoring
New requirements for medical fitness, work and rest hours, and the prevention of alcohol and drug misuse
Updated training and certification standards for competent sailors, electro-technical officers, and the entire crew in security, leadership, and teamwork, as well as what to do in the event of a pirate attack
The crews of ships cruising in polar seas, the crews operating Dynamic Positioning Systems, and the crews running innovative technologies like electronic charts and information systems (ECDIS)
A revised competency standard for all personnel serving on all tanker classes.
To summarize
Men and women like you are indeed one-of-a-kind. So you choose an adventurous and occasionally perilous life.
But your importance to the world's economy can never be underestimated; that's how big the maritime industry has been since humanity's first explorations and voyages.
And yet, even if you know what you signed up for, ship owners and international communities have a moral responsibility to keep you safe. With the STCW, you are prepped, guided, and trained to face whatever the journey will bring.
Are you ready to start a new voyage? Shipowners and industry leaders trust us at Martide to find top seafarers like you. All you need to do is look at our vacancies, build a resume, and register today.
Tricia Tan
Former content writer at Martide.