What to Include in Your Candidate Evaluation Form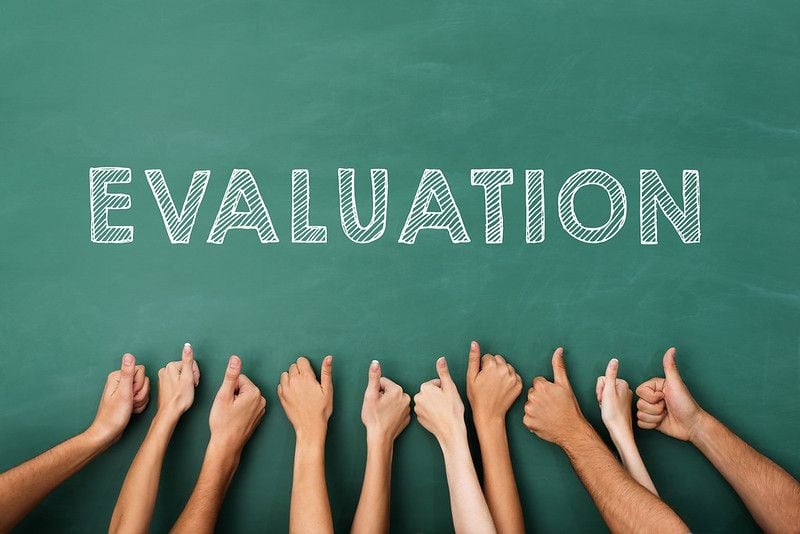 Keeping track of who is who can be challenging when recruiting and interviewing many prospects.
This is especially true for maritime recruitment when you or your manning agents are looking to fill several positions in time for the crew change.
Candidates with comparable backgrounds eventually blend. And when you're looking for seafarers with an even more technical requirement? You'll get bombarded with more or less the same qualifications and certifications.
Therefore, you need a system.
This system is where you will arrange them, review their credentials, and keep track of the details of their interviews.
The candidate evaluation form is one of the simplest but most effective systems.
What is a candidate evaluation form?
A candidate's total qualifications can be tracked and evaluated by a manning agent or ship manager using a candidate evaluation form.
The form offers direction to you and the other interviewers and is a standardized way to compare the interviewers' opinions on various prospects.
The interviewers should use the questions as a guide to determine what abilities and potential contributions each candidate exhibits.
You may trust your results when one candidate consistently receives the position if all candidates are given the same respect and expected to satisfy the same standards.
What should you include in your form?
Information on the candidate and the interview will be included at the beginning of the candidate evaluation form. Include the name of the applicant, the position for which they are interviewing, and the interview date.
If your company has more than one recruiter, you might also wish to provide the name of the person who conducted the interview.
For an easier understanding of what your candidate evaluation form should do, treat it as an interview scorecard.
A candidate's qualities and the interview questions you want to rate them on are listed on an interview scorecard. You can rate how well a candidate satisfies each requirement using one to five scales corresponding to each criterion.
One is frequently the lowest rating, and five is the highest. After each rating, there should be room for comments. This enables you to provide more information than just a rating.
You may describe your reasoning for a specific ranking. Or you might say that even though the applicant is qualified or earned a low grade because they are unqualified for the job.
You can build a template for all interviews for a common candidate evaluation form. On your candidate interview evaluation form, you could want to include scores for the following factors:
Interview questions
Cultural fit
Teamwork skills
Time management
Motivation
Problem-solving skills
Education
Work experience
Leadership skills
Interpersonal skills
Job-specific skills
Supervisory skills
Overall recommendation
Depending on the rank the candidate is interviewing for, you might need to change the questions and standards for evaluation.
Suppose you are interviewing for a Chief Marine Engineer. You might want to add further clarifications and qualifications that will detail more of their technical skills, experience, and management skills.
Although it's a form and a way to standardize the interview evaluation process, always remember to tweak it depending on the circumstances.
Unlike most fields, the maritime industry is specialized and standardized. Therefore, add additional evaluations required for a specific role to the candidate evaluation form.
You and your business should eventually create specific interview questions for each position you're hiring for. This will enable all hiring personnel and interviewers tasked with evaluating applicants to do so reliably and effectively.
Depending on the job you're advertising, involving numerous relevant people in the interviewing can also make sense.
How can candidate evaluation forms streamline crewing?
You might want to start using a candidate evaluation form if you don't already.
Why? Because it makes it easy for the whole recruiting team to be on the same page. Plus, it shortens the turnaround time.
You can evaluate someone's qualifications for a job with job candidate evaluation forms. You indicate on the form how closely the applicant's qualifications—including their education and work history—match those of the open post.
You will use the same form for each applicant you interview for a specific position. In this manner, you may both record information and evaluate candidates uniformly.
This makes it simple for you to compare candidates. Compare the forms to determine the most outstanding applicant overall and in each category. If you're using a point system, you can tally it and see who comes on top.
Utilizing candidate evaluation forms while conducting interviews makes it simple to capture data in your applicant tracking system (ATS) if you're using one.
You won't have to worry about recalling what the candidate said when entering data into the software. The form has everything you require. Update the candidate's profile with the results and your thoughts.
Your remarks may help you place the candidate in the future, even if they don't make the candidate a strong fit for the vacant post.
When new positions become available, compare the candidate's prior appraisal to the demands of the rank. After all, one position's negative evaluation or comment might not apply to another position.
How Martide can help
Now that you know the importance of a candidate evaluation form, where do you begin?
Wouldn't it be nice if a platform lets you create a form, edit it, and save it for future use all in one place?
Yes, it would be more efficient, and that is what Martide has in mind with its Forms feature.
The Forms feature was developed for shipowners and crew management to make creating standardized interviews easier. It even goes both ways; you can generate forms, send them to your seafarers, and get their feedback.
The Forms feature supports every question format you can think of. The decision is yours from a paragraph, multiple choice, checkboxes, linear scale, multiple choice grid, or checkbox grid.
To summarize
When a ship manager or manning agent interviews multiple prospects for a single vacancy, they must assess each one to see their qualifications.
With a candidate evaluation form, the recruiter can assess each applicant in light of the particular standards the employer and maritime bodies have established for the open position.
The evaluation sheet outlines the company's criteria for selecting the best candidate.
The Forms feature is one of the many customizable solutions Martide has created to streamline maritime recruitment.
If you want to learn more about our end-to-end crewing solutions, visit our website today or contact us to schedule a no-strings-attached demo.