This Martide Feature Helps You Grow Your Candidate Database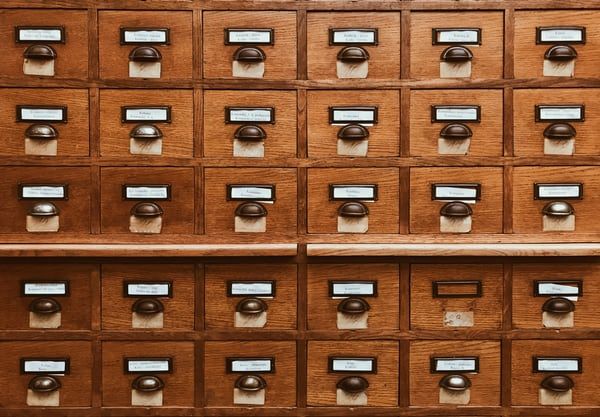 At Martide, we know that making sure you've got a well-stocked candidate database is so important in maritime recruitment. However, employers have told us that they often seem to have trouble finding that one elusive seafarer rank.
The problem is, aligning a certain rank and your crew change over dates can be easier said than done. And scrambling to find, not only that rank - but also the right seafarer in that rank, can cause a great deal of stress.
So what can you do to ensure that you always have a supply of the right candidates at the right time?
Luckily Martide is here to help.
We've talked before about how to grow your candidate database through crewing systems, and we've also taken a look at more old school methods, such as attending maritime recruitment job fairs. We've even explored an unexpected way you can grow a seafarer database.
But what if there was a way that, as a small to mid-sized shipowner or manning agent, you could use Martide to quietly work behind the scenes at populating your seafarer database?
Well, guess what. There is.
This Martide feature helps you grow your candidate database
If you already use Martide to help you advertise your seafarer job vacancies, run your maritime recruitment processes and pipelines, and help you plan your crew more efficiently, you'll know what a huge relief it can be to streamline your operations and run them all from one platform.
And you also use Martide to source seafarers, manage job applications and track candidates.
But did you know that you can now advertise vacancies that are non-specific so that you can add new candidates that you may want to hire in the future to the database?
Welcome to the Recruitments page.
A maritime recruitment safety net
The Recruitments page allows you to create a safety net to fall back on when you're struggling to fill certain vacancies.
But just so we're really clear on this, we want to take a moment to explain the difference between two of our features/pages.
Martide has two pages which are similar, Recruitments and Assignments. The difference is:
Recruitments: this is where you add candidates to the database so that you can potentially hire them in the future.
Assignments: this is where you hire a specific seafarer for a specific vessel on a specific contract.
A few other things to know about Recruitments:
A Recruitment has no expiry date and can be displayed on the public Find Job page to collect candidate resumes.
When a candidate applies to a Recruitment and you approve them, they will move to the Seafarer database and can then be applied to open Assignments.
Recruitments can't be shared with manning agents. Instead there are two ways for you to apply candidates: Make the position public OR create a candidate profile and apply them to the position yourself.
To find out more about Assignments, take a look at this step-by-step guide on our dedicated support website here.
For now, we're going to find out more about Recruitments.
Getting to know your Recruitments page
To get started, log into your Martide account and click on Recruitments in the menu on the left hand side. You will be taken to a page that looks like this:

Here you can:
Add a new Recruitment.
Filter your existing Recruitments by Vessel Type, Seafarer Rank, number of Applied Candidates and Visibility (whether it is a public or a private vacancy).
View information about the Recruitment: Vessel Type, Rank, Number of Candidates Applied, Number of Candidates Recruited and Status.
How to add a new Recruitment
Click the blue +Add recruitment button on the top right of the page:

That will take you to a page that looks like this:
Note that there are 2 parts to adding a Recruitment: Basic Information and Required Documents. First we're going to add the Basic Information.
On this page you can:
Enter Vessel Type, Rank and Trading Area. Vessel Type and Rank are both mandatory. Trading Area is optional.
Select the relevant Data Template and Candidate Pipeline.
Enter how many candidates of this rank and for this vessel type you require. (Optional.)
Enter your minimum and maximum budget and the currency type. (Optional.)
Enter the contract length and variance.
Enter the time with a technical operator that you need a candidate to hold and select whether that's in years or months. (Optional.)
Enter the time in rank that you need a candidate to hold and select whether that's in years or months. (Optional.)
Enter the time on a vessel that you need a candidate to have and select whether that's in years or months. (Optional.)
Add a description (Optional.)
Make the Recruitment public to advertise your job on Martide's website.
Click the blue Next button when you've finished. That will take you to the Required Documents page. You will not be able to change anything there, it is just for your information.
Required documents for a Recruitment
The Required Documents page when you are creating a Recruitment looks like this:
Here you can:
See which documents a candidate must have to be able to apply for the position.
See which documents that a candidate must have in order for them to be hired for a position.
Please note that unless you have used Alternative Documents to override your Data Template, only candidates holding all relevant documents will be able to apply.
Click the blue Publish Your Job button when you've finished. That will take you to your Candidate Pipeline Stage pages where you can approve or reject candidates for each of the pre-set stages.
How to approve or reject candidates
The first Candidate Pipeline Stage page you see looks like this. In our example we have 2 candidates.
The first page you see will always be the Awaiting stage and the last one will always be the Recruited stage. The stages you see in between will be whatever stages you set in that particular Candidate Pipeline i.e. Negotiation, Documents, Personal Info etc.
We've kept our example simple with just three stages.
Here you can:
See the name and status of all candidates: Pending, Approved or Rejected.
See the pipeline stages for this particular Recruitment at the top.
Click on a candidate to view their details on the right hand side and then approve them for that stage by clicking the Approve button, or reject them by clicking the Reject button.
When you click the Approve button you will see a green notification saying Stage approved, the candidate's status will change to Accepted and they will have been moved to the next stage in your pipeline. Click on that to continue approving or rejecting candidates as you want:
In-built Applicant Tracking System
In our example above we approved Robert Robertson's Awaiting stage of the Pipeline. We can now click on the next stage in the Pipeline. In our example, it's Negotiation. That will take us to a page that looks like this:
Here you can:
See the stage of the Pipeline that this candidate is at.
Click on any of the headings: Awaiting, Negotiation, Recruited etc. to see which other candidates are at that stage.
Approve or reject a candidate at any stage.
Add another/more candidate(s).
When you have completed all the stages that are specified by your Candidate Pipeline, the last page you will see is the Recruited stage:
Here you can:
Approve the candidate and add them to the database by clicking the Approve button.
Reject the candidate by clicking the Reject button.
Return to the Recruitment by clicking the Back to recruitment button.
How to add a new candidate to the database
To add a new candidate to the database, click the name of the Recruitment you want to add them to on the main page. In our example, we're going to add a candidate to our Gas Tankers Recruitment:

When you click on the Recruitment you will be taken to its Pipeline:
To add a candidate, click the +Add candidate button in the top right corner (see above).
That will show you this pop-up box:
Select the name of the candidate you want to add to this Recruitment Pipeline from the drop down menu.
And that's it! Using the Recruitments feature will help you build a larger database so that you can fill positions more easily in the event that you don't have any ex-crew to assign to a vacancy and your crew change date is looming on the horizon!
Meanwhile if you'd like to read a step-by-step guide to Recruitments, take a look at its dedicated Support page here.
Martide make maritime recruitment simple
Recruitments is just one of the features and functions within Martide's platform that we've built to make life easier for small to medium-sized shipowners, as well as manning agents.
We truly believe that maritime recruitment and crew planning don't have to be so stressful - and we're dedicated to helping you to recruit and operate smarter through the use of technology.
And we know switching to a different system can seem daunting, especially if you're not familiar with using too much tech in your day to day operations, but we've found that once our users make the switch to Martide, they're very glad they did!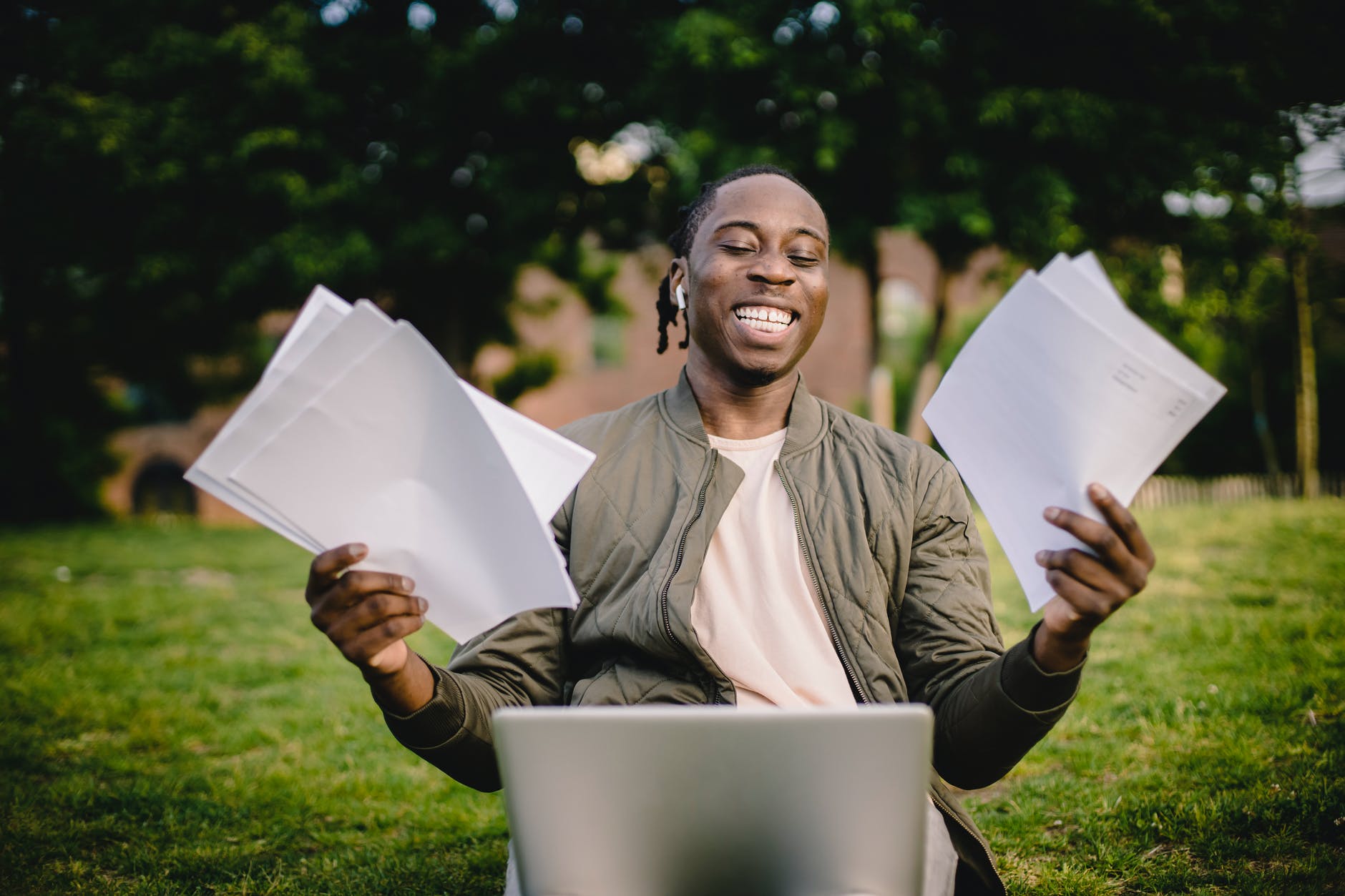 Isn't it time you embraced the benefits of using a Software as a Service such as Martide and streamlined YOUR maritime recruitment and crew planning operations?
Get in touch with us today and we'll be more than happy to answer any questions you might have, or to schedule a free, no-strings attached demo.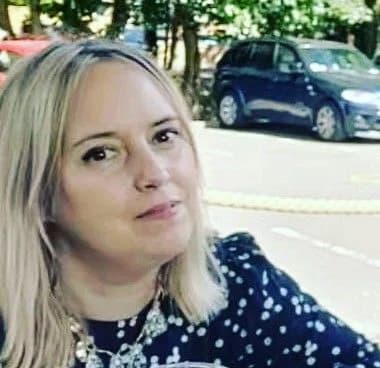 Eve Church
Eve is Martide's content writer and publishes regular posts on everything from our maritime recruitment and crew planning software to life at sea.
UK