How to Sell Yourself in a Maritime Resume without Showing Off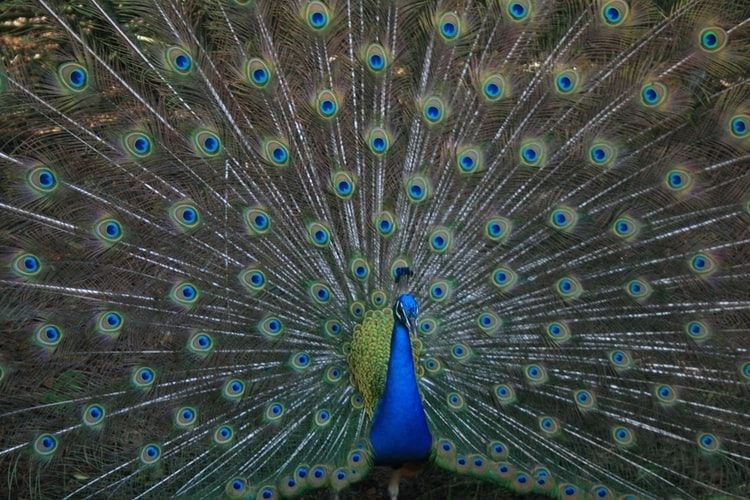 Have you ever written a maritime resume and struggled to tread the line between selling your skills and downright showing off? Boasting on a CV is a major turn off for most employers, including shipping companies and maritime recruitment agencies.
But you still need to tell a potential employer what your strengths are - otherwise why would they hire you for one of their jobs at sea?
So how do you make sure a shipowner or ship manager wants to line you up for their contracts for seafarer jobs over your competition?
How to sell yourself in a maritime resume without boasting
It can be difficult to know how to write a resume for a seafarer. Indeed, it can be tricky writing a resume for any profession!
There are so many dos and don'ts and things to make sure you have covered that it's easy to miss something or make a mistake. But if you're after hot vacancies for seamen then it's well worth getting it right.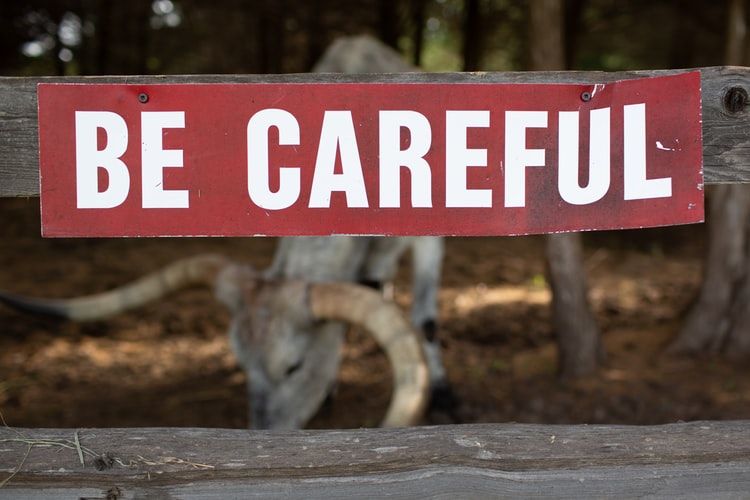 On top of that, you want to make sure your seafarer resume really makes you shine and stand out from the crowd.
And that's exactly where it can be all too easy to stray into show off territory!
And as your mom or dad may have told you when you were a kid - nobody likes a show off! However, the whole point of your maritime resume is to advertise your talents.
The problem is, the majority of us find it really difficult to write about ourselves. But writing a resume for a seafarer is one of those occasions when you're just going to have to suck it up and do it!
The key is to stick to the facts.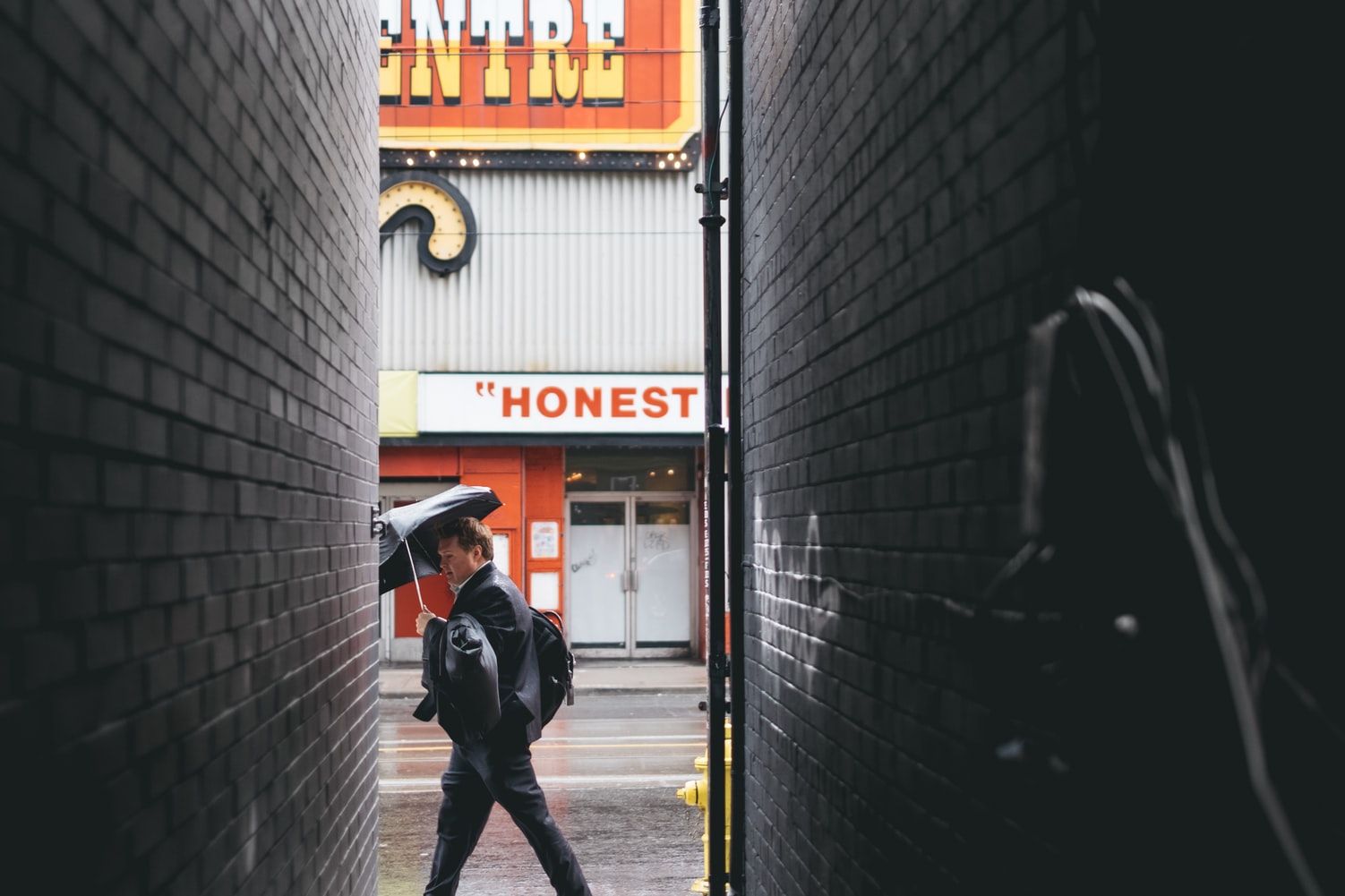 Why you should tell the truth in a seafarer resume
If you're applying for entry level maritime jobs it can be tempting to, let's not say lie, but exaggerate the truth. You might lack the experience and sea time but don't let this lead you down a path of untruths or half truths.
You will get found out: jobs at sea are not the type of employment where you can wing it! Plus, you will need to demonstrate that you actually have copies of the seafarer documents and qualifications that you say you do.
Related: 5 Big Mistakes People Make in Their Maritime Resume
The other major problem with inventing even the smallest of lies on your seafarer resume is that it can create a real tangled web if you make it to the interview stage. And that's not going to win you the hot vacancies for seamen that you're after!
Let's say you include something about the types of engine or ECDIS you've worked with - but it's not actually true. It's going to be downright embarrassing when an employer or recruiter at one of the maritime recruitment agencies asks you a question about something you've said you know and you can't answer it.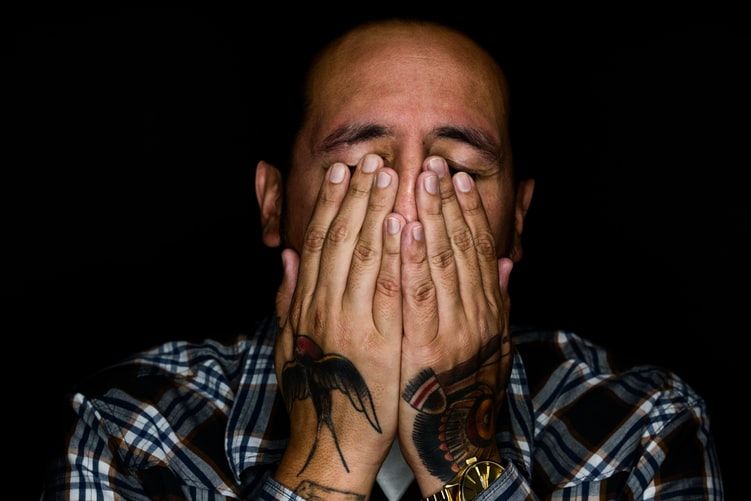 So if you want to ensure you're showing the real you, you really do need to place an emphasis on the skills, qualifications and experience you actually do have. And that includes cadets who are seeking entry level maritime jobs.
Remember - no one is going to expect you to have crazy amounts of experience right at the start of your sea career.
What to include on your resume for a seafarer
Empty lies and boasts won't impress anyone so keep the emphasis on your experience and hard work.
If you've achieved something or are qualified for something, include it on your maritime resume. Don't forget, a potential employer won't be able to see how good you are unless you actually tell them about it!
Related: 4 Ways to be Confident Without Bragging in Maritime Job Interviews
But again, stick to the facts. If you can back up your experience with evidence, it won't come across as boastful. It will simply be the truth.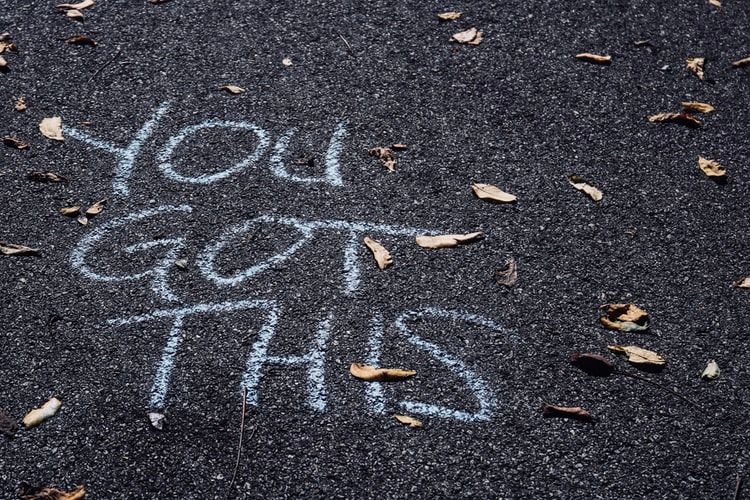 You need to not just tell the maritime recruitment agencies and shipping companies you apply for seafarer jobs with that you're the ideal candidate for their jobs at sea - you also need to demonstrate why. The only way you can do that at this point in the recruitment process is through your seafarer resume.
Related: Why Trash Talking Former Employers on Your Maritime Resume is a No-No
Has one shipping company consistently lined you up for their seafarer jobs? This shows that you're a candidate they love to hire. You can bullet point that on your maritime resume and say that due to your hard work and loyalty this company has signed multiple contracts with you.
Just don't say it's because you're the best able seaman or chief cook that the maritime industry has ever known! No one's going to believe that and actually, the truth sounds far better and is more meaningful anyway.
It could mean the difference between being lined up for the contract or being passed over in favor of another seaman.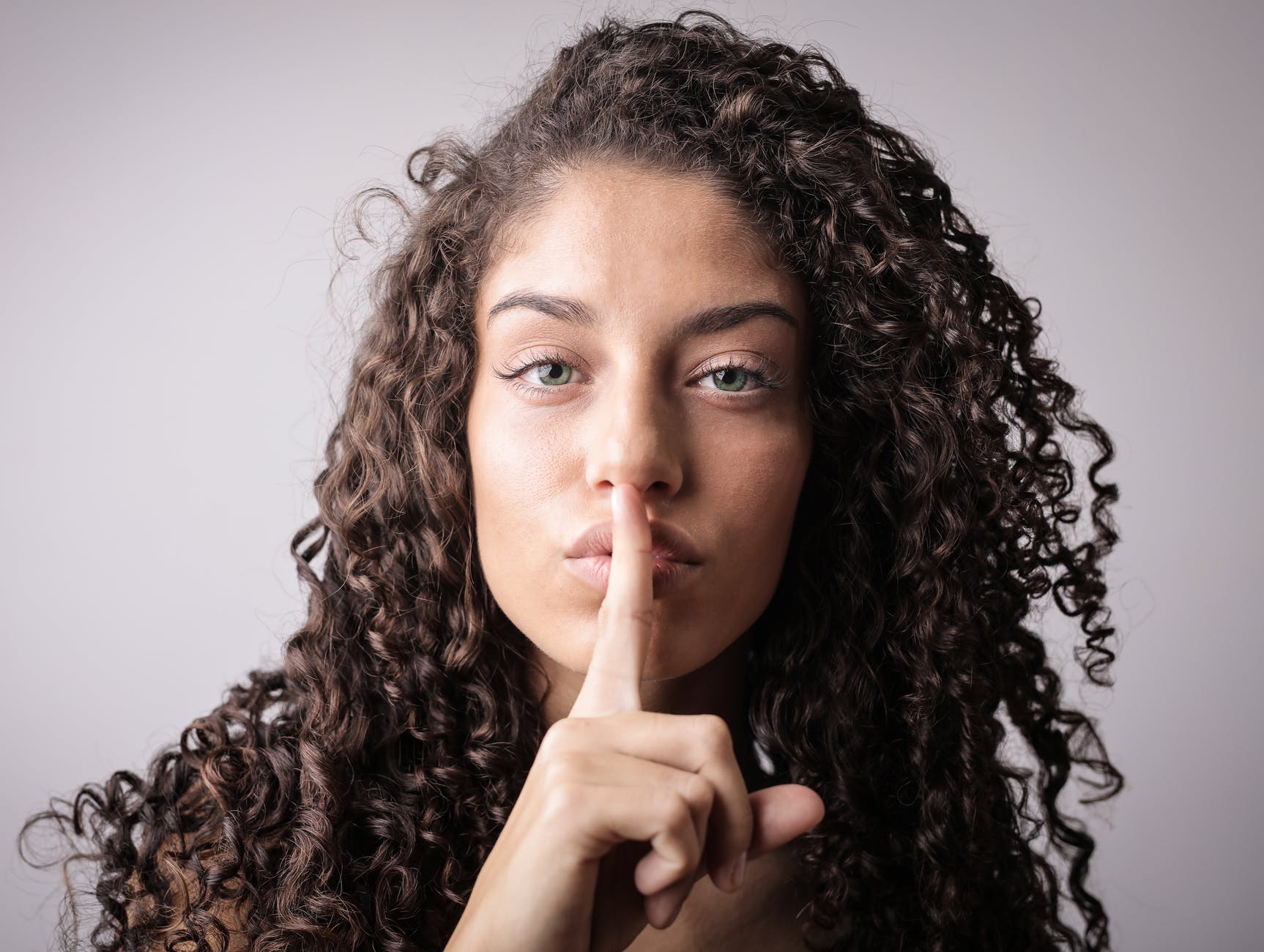 How to lay out your seafarer resume
There are other points to bear in mind when you're writing a resume for a seafarer. Things like not using cliches and paying attention to spelling and layout are also important.
So where's the best place to explain how you've used your skills when you're listing your work experience?
To make sure your maritime resume is clear and easy to read, list the most recent contracts you've held for seafarer jobs in chronological order: that is with the contract you're currently in, or your most recent one first.
Then write the rank or rating you held during each contract and list bullet points for each which highlight your strongest selling points, contributions or achievements. Again: rule of thumb, stick to the facts and you won't be accused of boasting!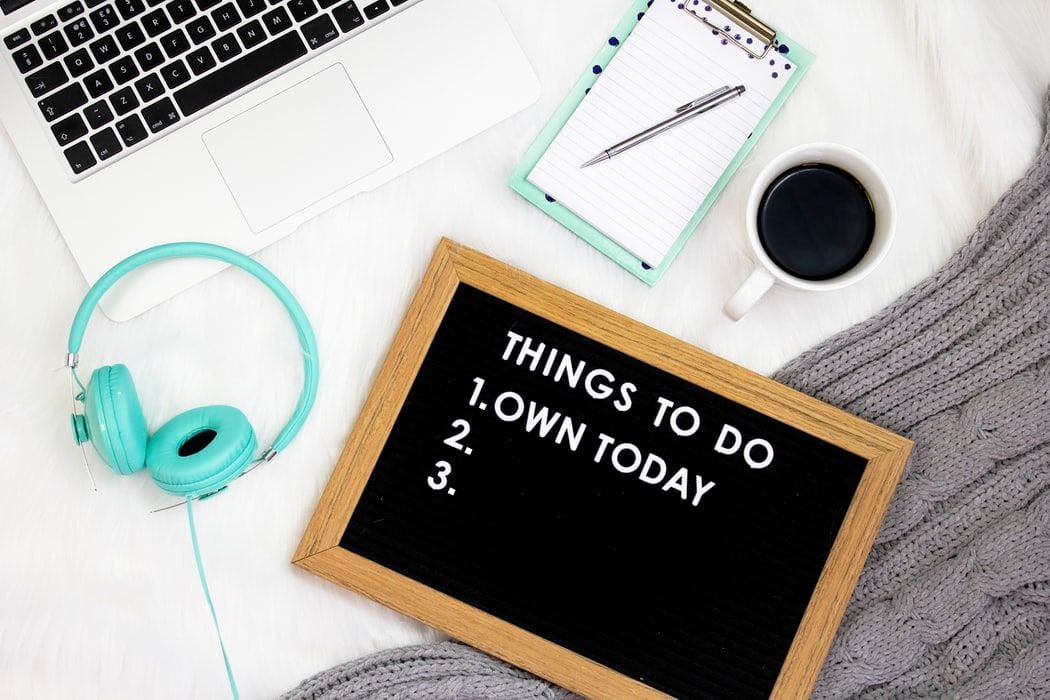 The good thing about using bullet points is that it makes it easier for the person reading your seafarer resume to quickly scan your experience.
Martide can help you find you seafarer jobs
It doesn't matter if you're applying for entry level maritime jobs or for higher ranks, at Martide we make finding your next contract and jobs at sea much easier.
All you need to do is create an account and then add your experience to your seafarer profile.
Your seafarer profile acts as your online maritime resume and it means employers and manning agents can see all of your details and then get in touch with you if they think you'd be the right person for one of their vacant seafarer jobs.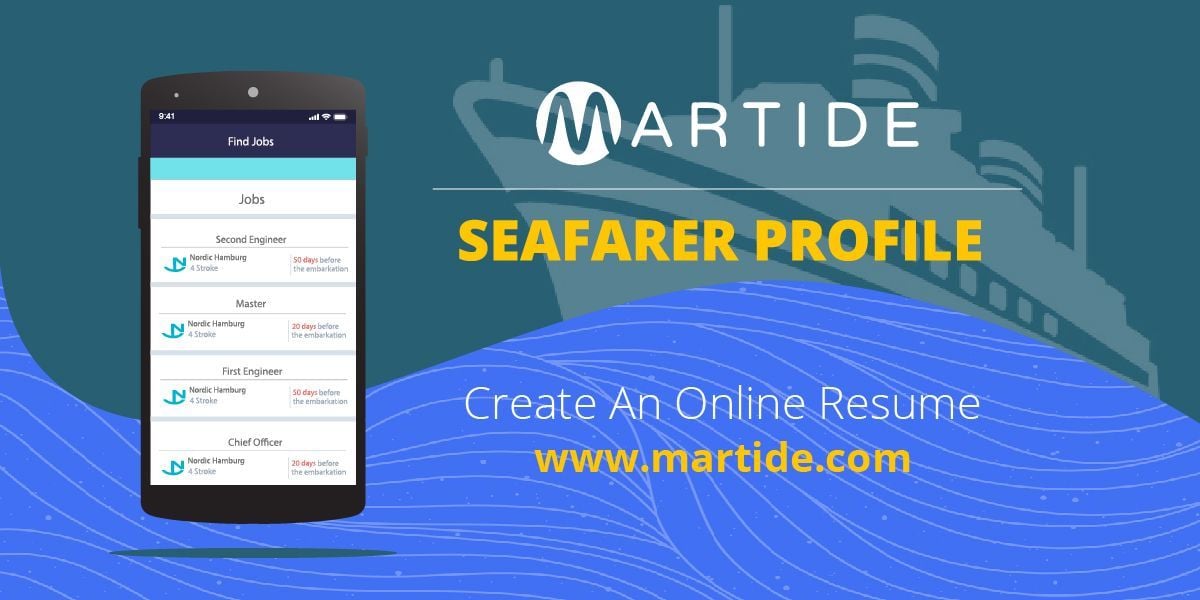 You'll also be able to search and apply for jobs at sea yourself by browsing our maritime crewing board.
And you should also download the Martide mobile app which is another great way of finding seafarer jobs and staying in touch with employers and maritime recruitment agencies.
Download our app for free from Google Play or the Apple App Store now!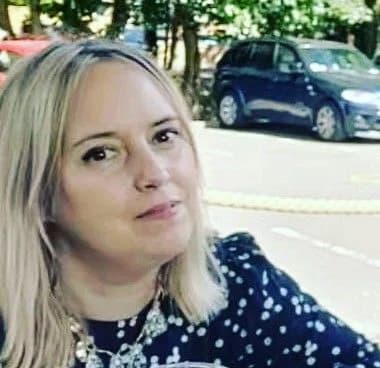 Eve Church
Eve is Martide's content writer and publishes regular posts on everything from our maritime recruitment and crew planning software to life at sea.
UK
Find the best candidate!
From deck ratings to engine officers, Martide
is the only site for maritime jobs
Post a job →