How to Find Seafarer Jobs with Martide's Mobile App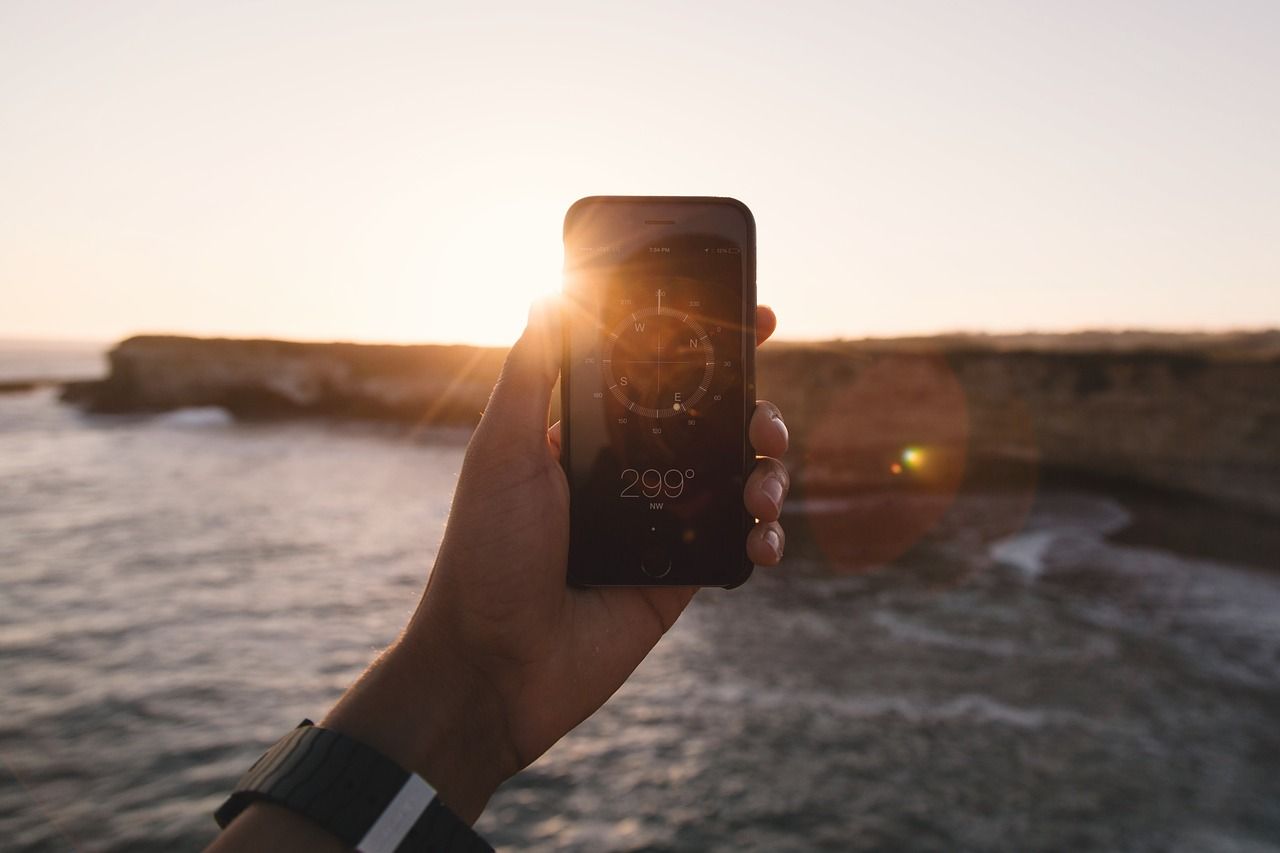 If you're looking for seafarer jobs, here at Martide we know you're probably busy, you could be anywhere in the world while you're searching for work at sea, and you could be urgently trying to line up your next contract.
So let's get straight to the point here: Are you looking for a way to get your resume for a seafarer out there so that you can find the best jobs at sea?
Applying for jobs in any industry can be hard work. You're up against an untold number of competitors, and in the maritime industry it can feel like you're constantly seeking your next position.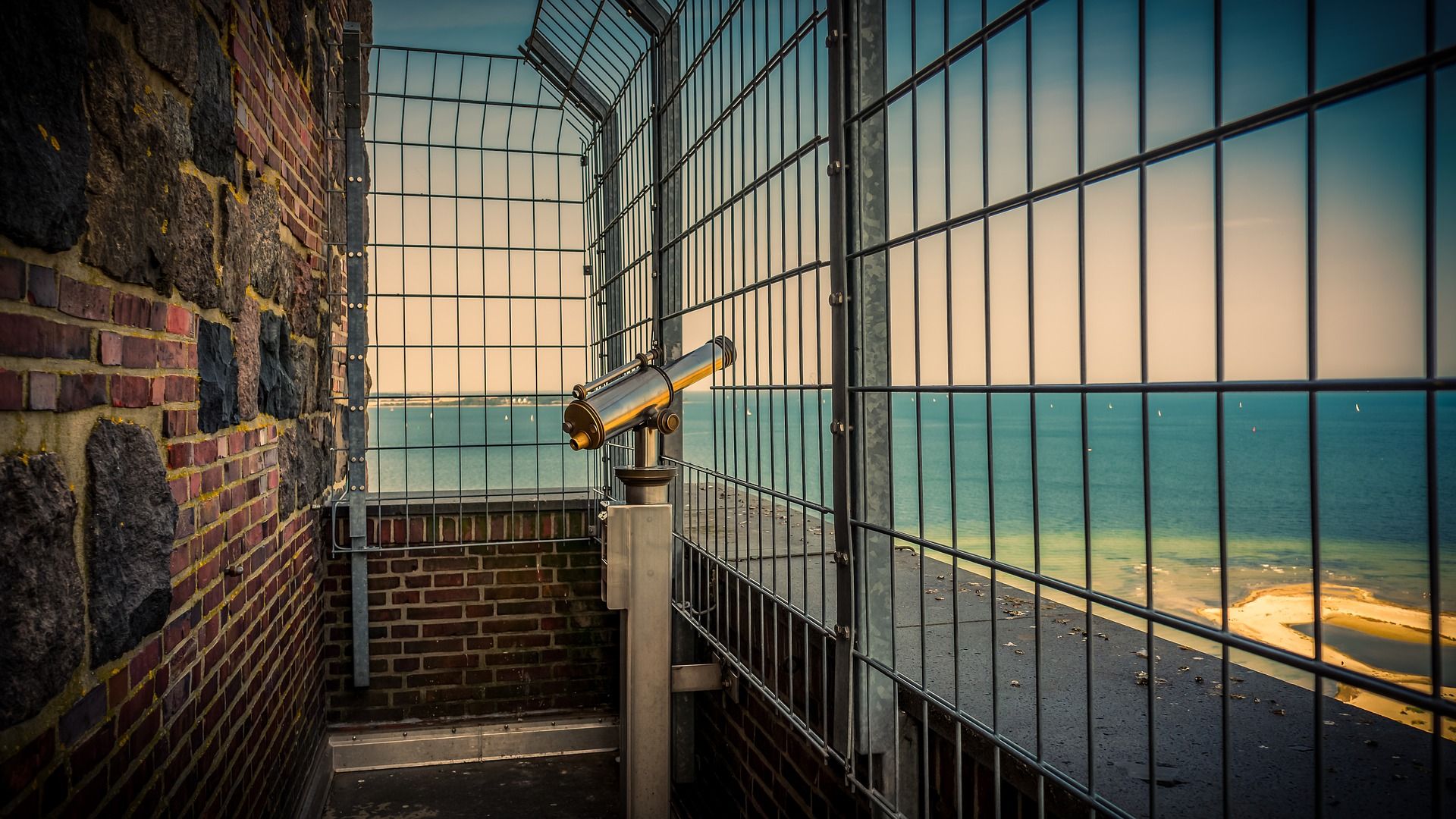 Do you wish that there was a way to find seafarer jobs quickly and easily? Once you've applied for those jobs would you like to be able to track your application and stay in touch with the employer or manning agent so you know exactly where you stand without having to send constant emails or keep picking up the phone?
Read more: How to Spot Scammers Who Offer Fake Seafarer Jobs
And would you like access to some of the industry's most highly regarded small to medium-sized shipowners and ship managers?
We're going to take a guess and say that the answer is "yes!" to all of those things.
So get ready for the good news: The Martide mobile app for seafarers is the number one solution if you're looking for the best maritime jobs, no matter where in the world you are!
How to find seafarer jobs with Martide's mobile app
We've designed our app with seafarers in mind: We know you need to stay one step ahead when it comes to finding your next contract and we know that you don't always have access to a computer or laptop.
That's why our smartphone app is so handy - it's literally like having your very own maritime recruitment agency, seafarer job board, and your resume for a seafarer in your pocket.
And it makes finding and applying for work at sea so much easier.
The list of vacancies for seamen on the app works the same way as our website's maritime jobs board - it's just scaled down in size to fit the screen of your smartphone or tablet.
And once you've registered an account and uploaded your information into your user profile you'll be able to apply for any of the jobs that catch your eye.
Read more: 7 Reasons Why You Should Look for Seafarer Jobs Online
Log in and find your next seafarer job
Getting started is as easy as 1, 2, 3. And did we mention it's completely free to download the app and register an account with us? Martide never charges seafarers anything to use our services.
Download the app from the Apple App Store or from Google Play.
Click the Create an Account button on the home screen and enter your name, date of birth, and email address. Choose a password and confirm it.
Log in and you'll be taken to the seafarer jobs page straight away. Jobs are listed in order of priority with the positions that are embarking soonest listed at the top.
Found a job you like the look of? Tap your device's screen and you'll be taken to its details where you can see information including the type of vessel, her specs, the estimated crew change date, the contract length and the shipping company / employer.
You can then apply for the vacancy right there and then using your phone by filling in the requirements that appear when you tap Apply.
Fill in your online seafarer resume
At the bottom of the screen you'll also see icons for Find Job (the job page), Messages, My Job (where you can track your applications) Notifications, and Profile.
Filling in your User Profile is important as the information you enter here automatically filters into your job applications.
This makes it quick and easy to apply for multiple jobs from Cook to Chief Officer to Ordinary Seaman to Able Seaman jobs (depending on your qualifications!) without having to fill in your details and upload your documents every time.
Read more: How to Store Your Seafarer Resume and Documents Online
Think of your profile as a maritime resume online: It contains your personal details, your work experience, your education, your special skills, your physical specifications, your bank details and your emergency contacts.
You can also add information about your social media accounts and instant messenger apps of choice to make communications easier.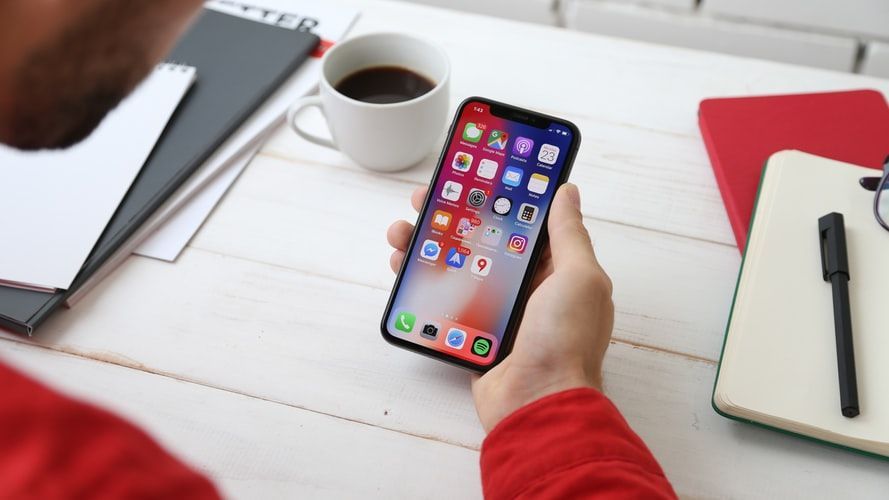 And you can even add your preferences when it comes to finding seafarer jobs: The minimum and maximum salary you require, the minimum and maximum DWT and engines of vessels, and your preferred contract length.
Other features in Martide's seafarer job app
Finding the best maritime jobs is probably your top priority but the app also has some other useful features.
The Messages tab allows you to stay in touch with employers, manning agents and Martide all without having to switch over to your separate email account.
The My Job tab lets you easily track both the seafarer job applications that are in progress, as well as your application history.
The Notification tab shows you helpful reminders if you need to do anything regarding your job application(s) and tells you if any of your seafarer documents are about to expire.
The Profile tab, as mentioned already, is where you can fill in your profile to build your online resume for a seafarer.
You will also find a separate Settings tab under Profile. Here you can find out more information about Martide, including our About Us page, our Privacy Policy and User Agreements, a button to sign up to our newsletter, and also a super useful link to our Help Center, which is a dedicated support website with step-by-step guides that will point you in the right direction if you're having any problems using Martide's platform.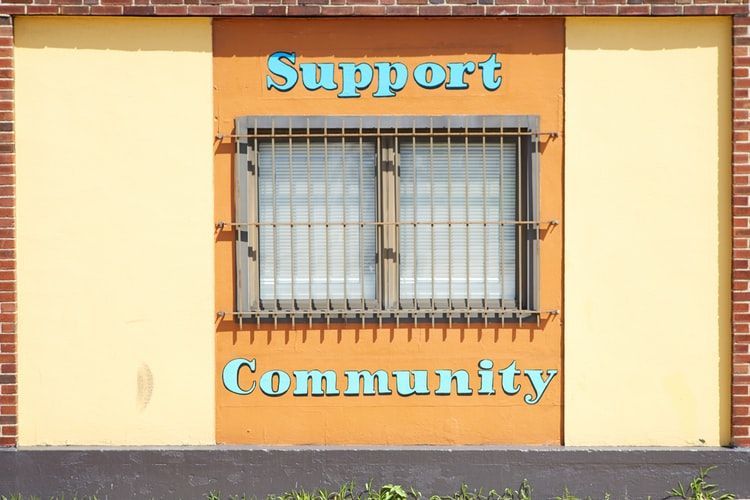 Benefits of Martide's seafarer jobs app
It's absolutely free to download and use.
It's been specially designed to be mobile / cell phone friendly.
It works on both iOS / iPhone and Android OS.
It's easy to use and makes applying for the best maritime jobs quick and simple.
You don't even need to log in to see what jobs at sea are listed. (Just press Skip on the homepage to go directly to our seafarer job listings.)
Martide can help you find jobs at sea
You can use both our website and our mobile app to find your next seafarer job but for finding work at sea when you're on the go, the app is hard to beat!
Whether you're an Ordinary Seaman looking for your next contract, you're searching for an Able Bodied Seaman job or you're seeking entry level cargo ship jobs such as Oiler jobs or Wiper jobs we can help.
Or maybe you're further along in your career at sea and are looking for employment such as ship's Master jobs, Chief Officer jobs or Chief Engineer jobs, if so download the Martide app now and make your job search simpler and life at sea less stressful.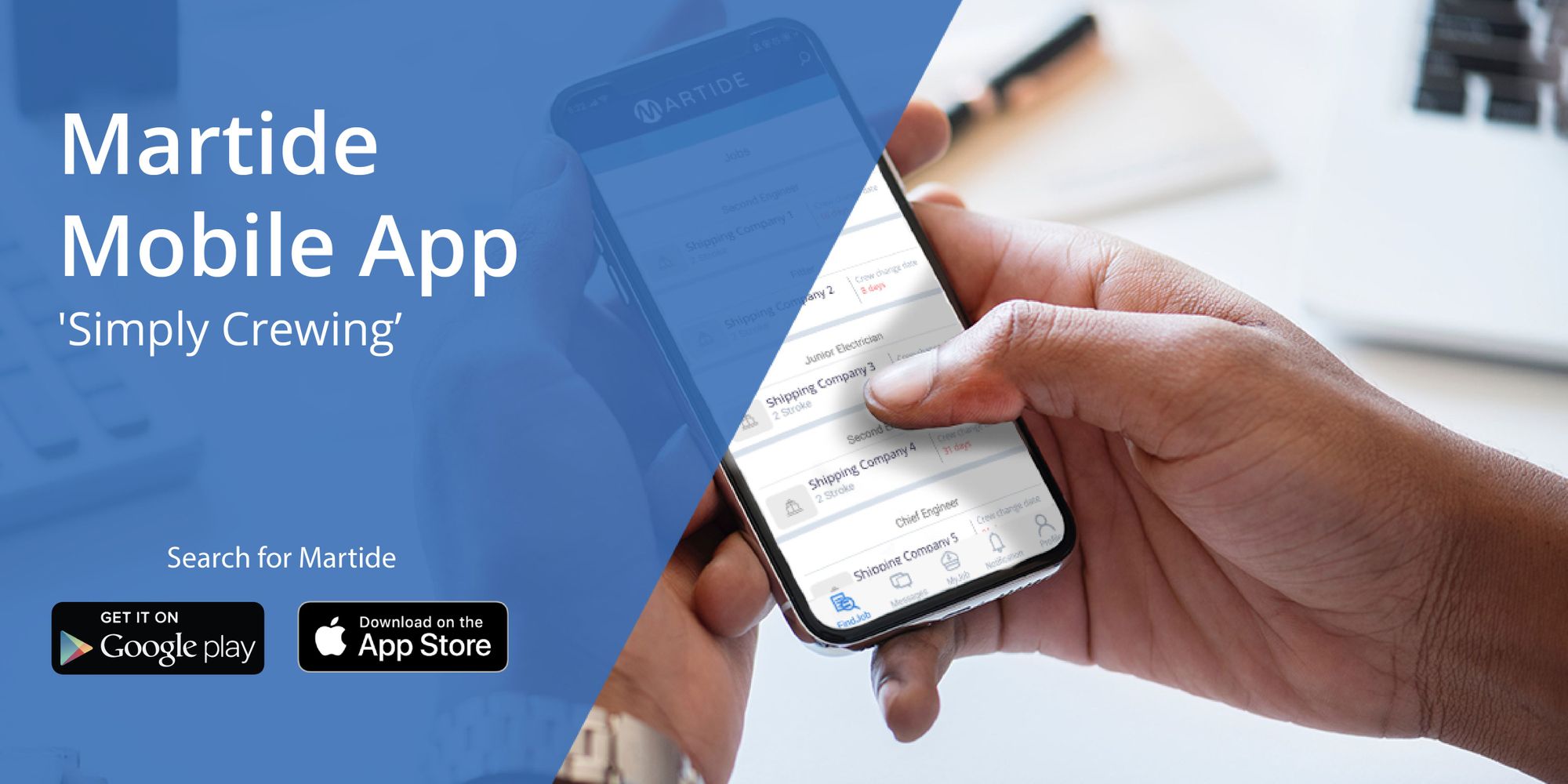 The Martide app is available to download for free from the Apple App Store and from Google Play today.
This blog post was originally published on September 19th 2019 and updated on January 21st 2021.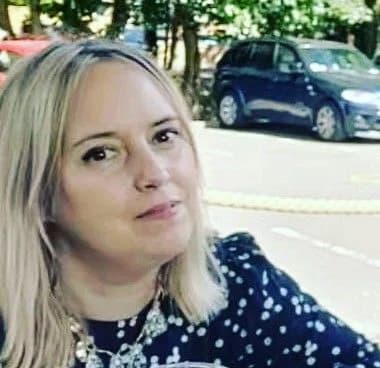 Eve Church
Eve is Martide's content writer and publishes regular posts on everything from our maritime recruitment and crew planning software to life at sea.
UK