If you have a Martide account and want to know how to keep track of the jobs you've applied for, you can do this through the My Jobs page. Here's how.
Where to find the My Jobs page
Log in to your Martide account. The first page you see will be your User Profile. It looks like this:

Click on My Jobs in the menu on the left hand side of the page. It will take you to a page that looks like this:

Here you can:
See the jobs you have applied for including the vessel name, employer, rank, change over date, contract length, and status.
See which stage the application is at: the icons on the right will be highlighted if the document validation, visa, flights and contract signed stages have been met.
Check what stage you are at with an application by clicking on the job.
How to check the status of active applications
Click on any of your applications. You will go to a page with the job description. You will also be able to see the stage that your application is at on the right: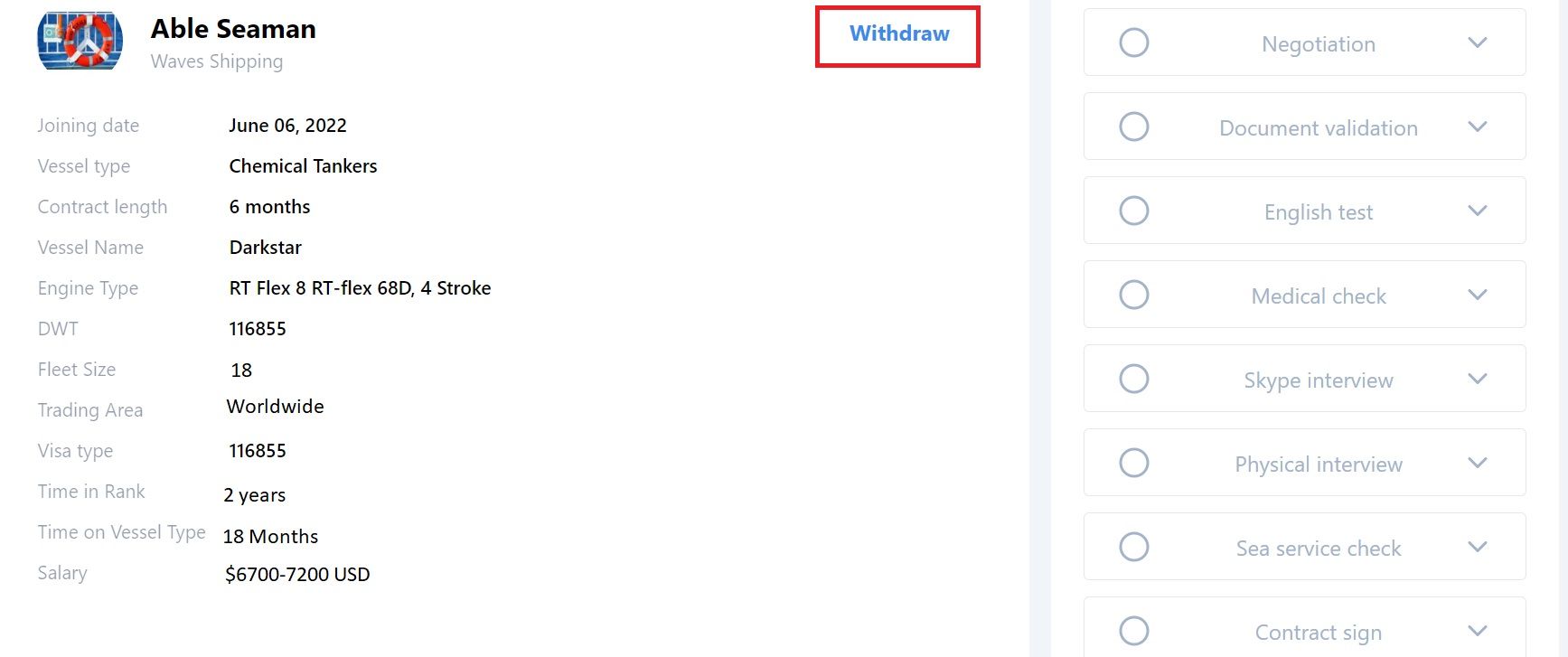 Here you can:
See information about the company, vessel, and contract.
Withdraw your application if you want to by clicking the Withdraw button. (You can't withdraw your application if you have been hired.)
Check the stages of your application: Negotiation, English Test, medical Check, Contract Sign etc.
Click the arrow next to a stage to see more information.
We hope this helps you use your My Jobs page to keep track of your job applications - and thank you for using Martide!