How to Select Your Manning Agents
If you're a shipowner or crew manager who uses manning agents to help you recruit candidates, you will want your Crew Managers to be able to specify which manning agents they want to use. Here's how to do that in Martide.
How to select your Manning Agents
Log in to your Martide account and click on Settings in the drop down menu under your profile picture, and then on Manning Agent: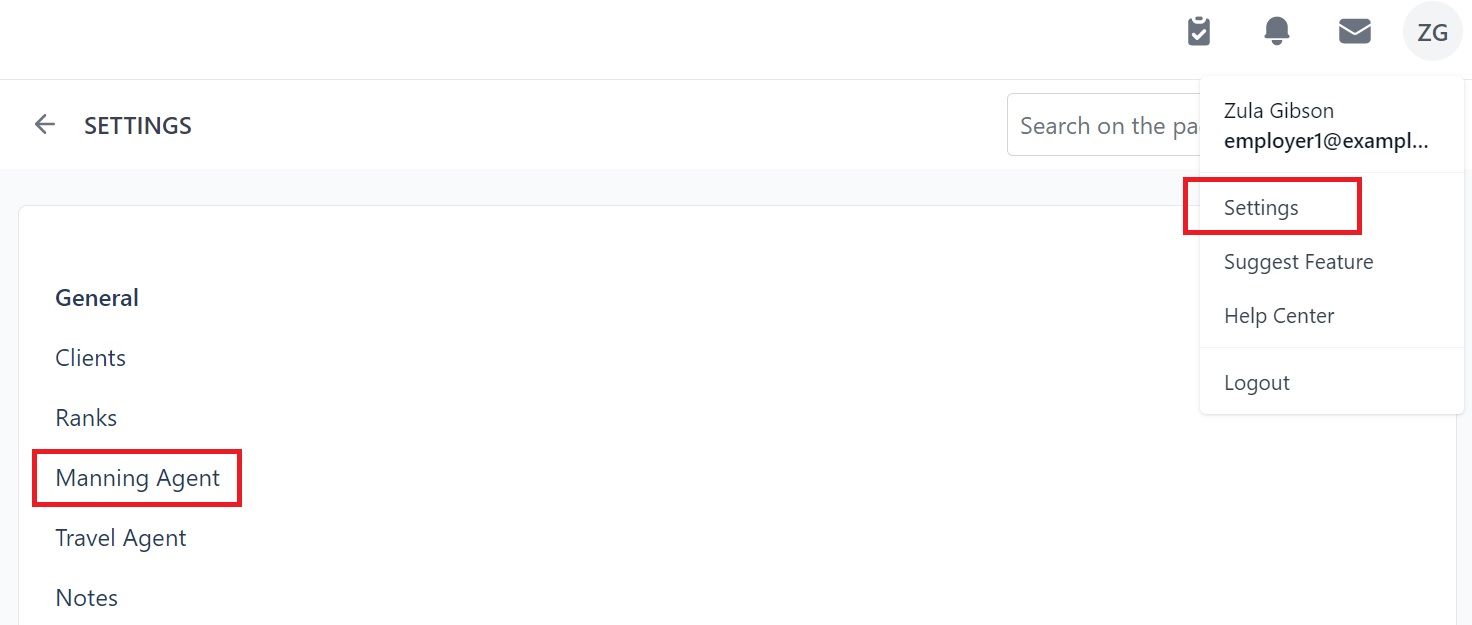 That will take you to a page which looks like this: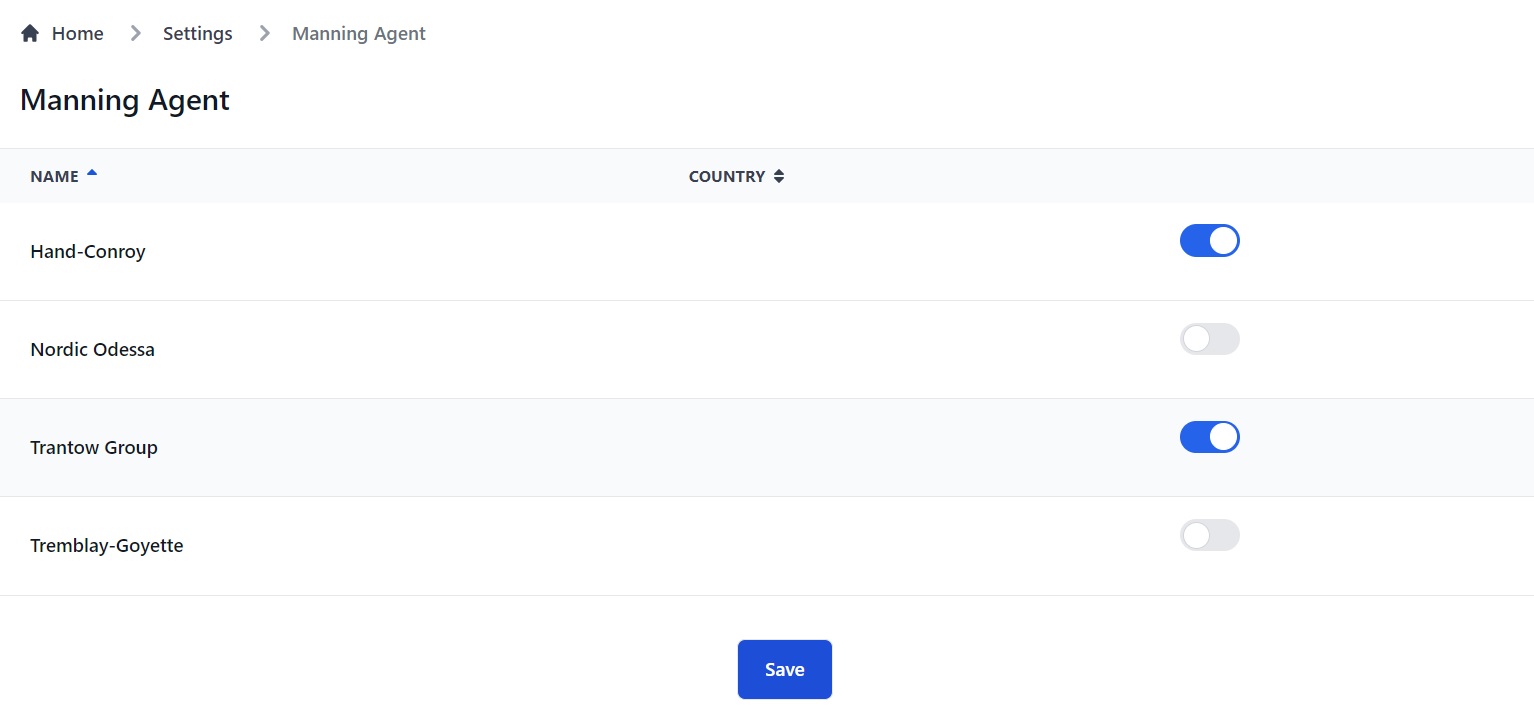 This page shows all of the manning agents in Martide's system in our example there are just 4 to keep it simple!
On this page you can:Sort your manning agents
Sort your manning agents alphabetically by company name or country.
Turn on the manning agents that you want your staff to be able to use.
Turn off the manning agents that you don't want your staff to be able to use.
To turn a manning agent on or off, click the button next to their name across. If it is blue, your staff will be able to see that manning agent when creating a vacancy.
If the button is white, this manning agent will not appear in the list of choices when your staff are creating vacancies. For example we don't want to use Tremblay-Goyette for our vacancy:

You can read more about Creating a Vacancy here.
When you've finished selecting the manning agents you want to use (or not use) click the blue Save button at the foot of the page.
We hope this guide to selecting the Manning Agents you want to use is helpful but if you have any other questions please don't hesitate to get in touch with us at support@martide.com