Approved Partner Network
At Martide we differentiate between two different groups of Manning agents:
Existing Manning Network
The Existing Manning Network consists of agents that join Martide as requested by our shipowner clients. In this scenario only dedicated shipowners/managers can see those manning agencies as a crew provider.
Approved Partner Network
The Approved Partner Network consist of agents that have been audited and certified by Martide. If we have been able to place seafarers through a manning agency and the client feedback is positive, we may invite them to join the APN.
After joining our APN, a manning agency is actively promoted on our website as well as by our Sales Reps - for free. When one of their vacancies is posted on our website, they can request to be notified.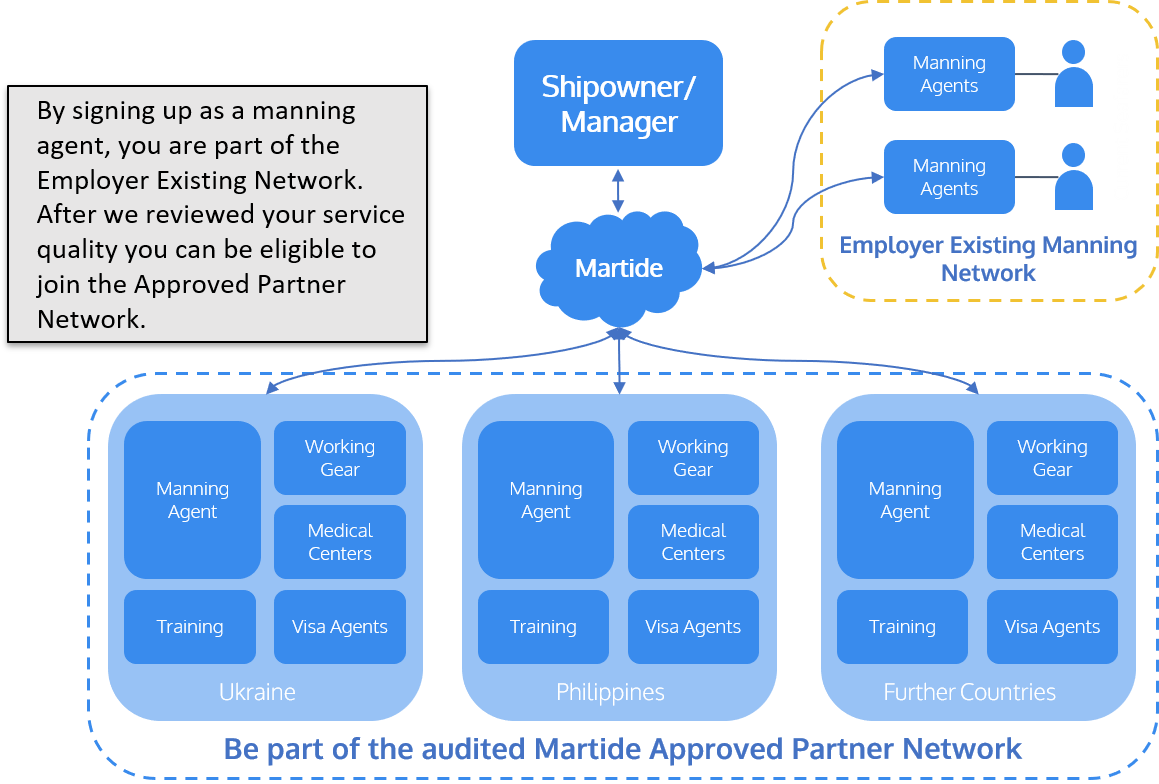 We hope this gives you some insight into the Existing and Approved Network and thank you for using Martide!