Component Documents
If you need more flexibility when uploading your candidates' certifications, the Component Documents feature will help. It lets you upload different document combinations into Martide.
What are Component Documents?
For example you could upload a single Medical Check document, or you could instead upload Alcohol & Drug Check, Dental Check and Yellow Fever documents as the main document's components.
You just need to tell the system which documents you want to take the place of the original.
Here's how to do that.
Log in to your Martide account and click Settings in the drop down menu under your profile picture, and then Component Documents: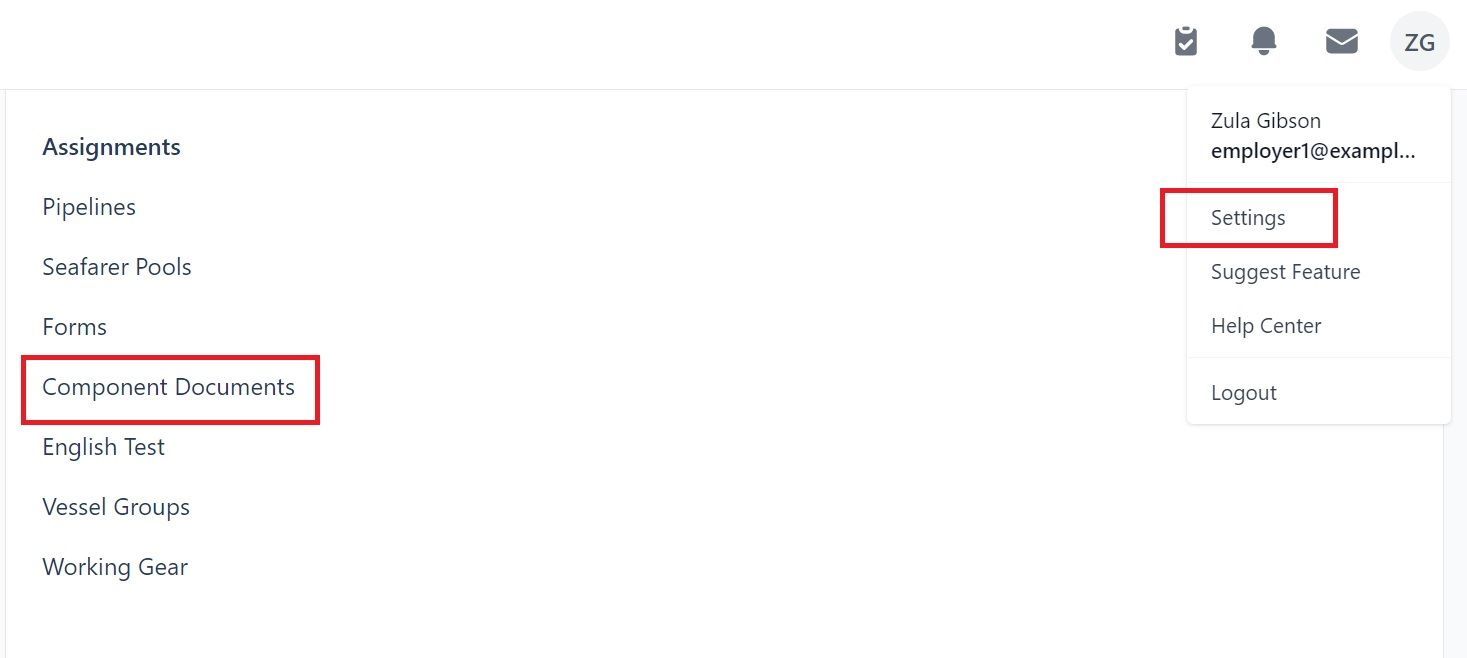 You will go to a page that looks like this. You can see from our example that we have two original documents:

Here you can:
Create a new Component Document.
Edit or delete an existing Component Document.
Search your Component Documents
How to add a new Component Document
Click the blue Add Component Document button at the top right of the page (see image above). You will see this pop-up box: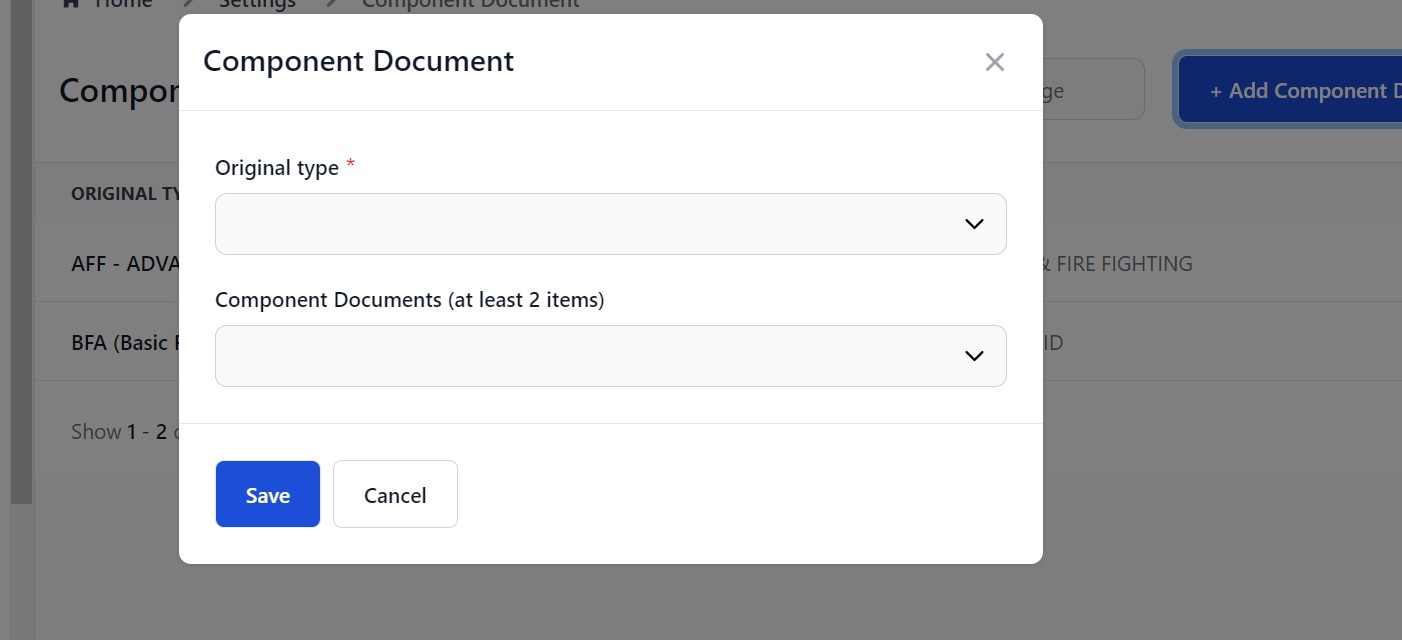 Here you can:
Select the original document from the drop down menu.
Select the component documents that make up that original document from their drop down menu.
In our example we are going to create a Component Document for the original Basic Safety Training document: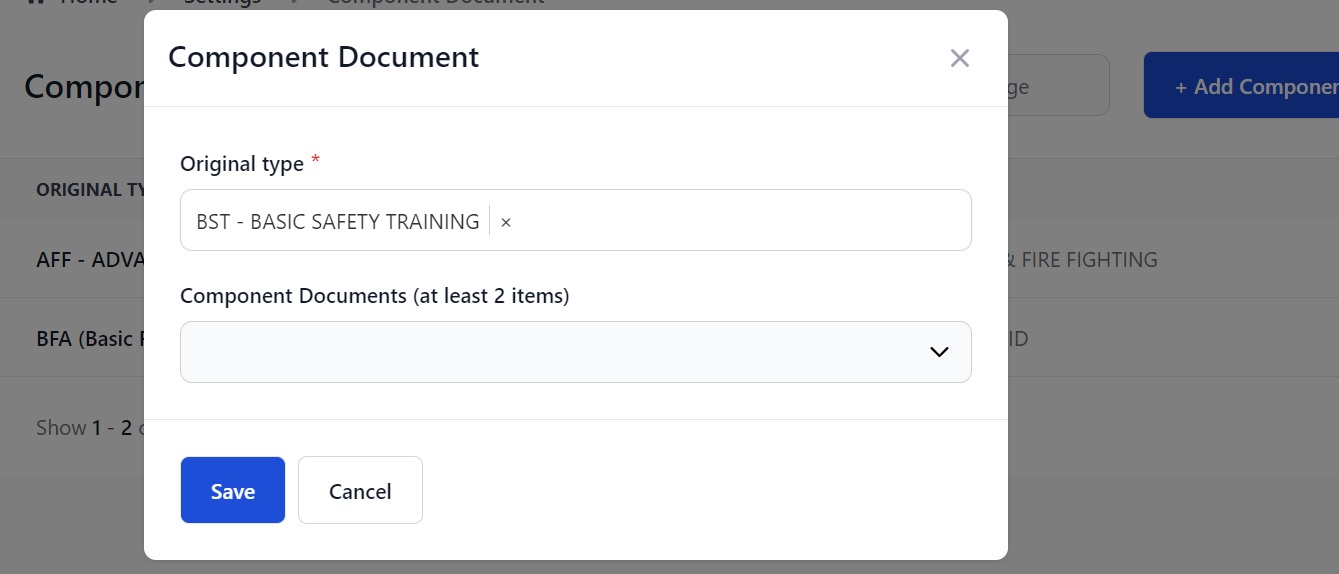 The documents we will accept as components of the original Basic Safety Training document are FF (Fire Prevention & Fire Fighting) and SO (Safety Officer):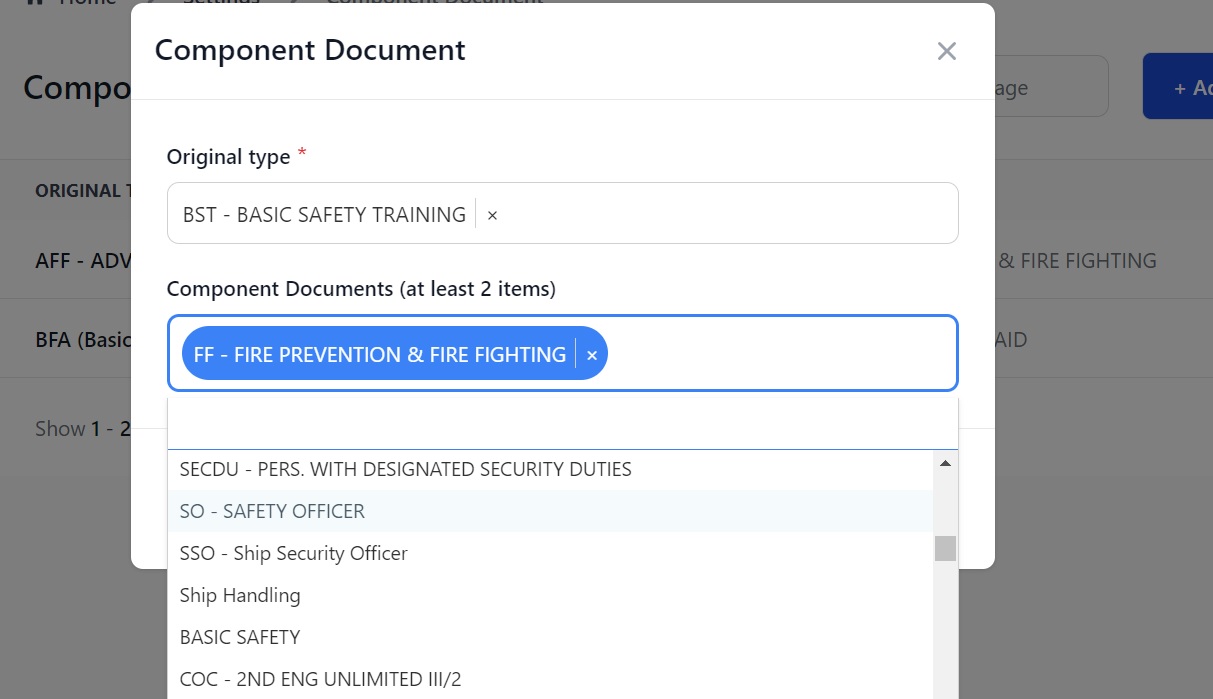 Scroll down the list to find the documents you want to add or start typing them in the box and the system will make suggestion.
Click Save when you're finished adding the Component Documents. That will take you back to the main page where you can see your new entry:

You can add as many Component Document entries as you like and you can add as many actual Component Documents within an entry as needed.
How to edit or delete a Component Document
To change an entry (for example if you want to add more or remove current Component Documents), click the pen icon next to it.
To delete an entry, click the trash can icon.

We hope you found this guide to Component Documents useful. Click the links for more step-by-step guides to other Martide features such as English Tests, Notes and Planning.