Candidates Forwarding
In Martide you will find a feature called Candidates Forwarding. This forwards the application of any candidate who applies to a specific type of vessel to the set manning agency. This is how to use it.
Where to find Candidates Forwarding
Log into your Martide account and click on Settings in the drop down menu under your profile picture and then on Candidates Forwarding:

You will go to a page that looks like this: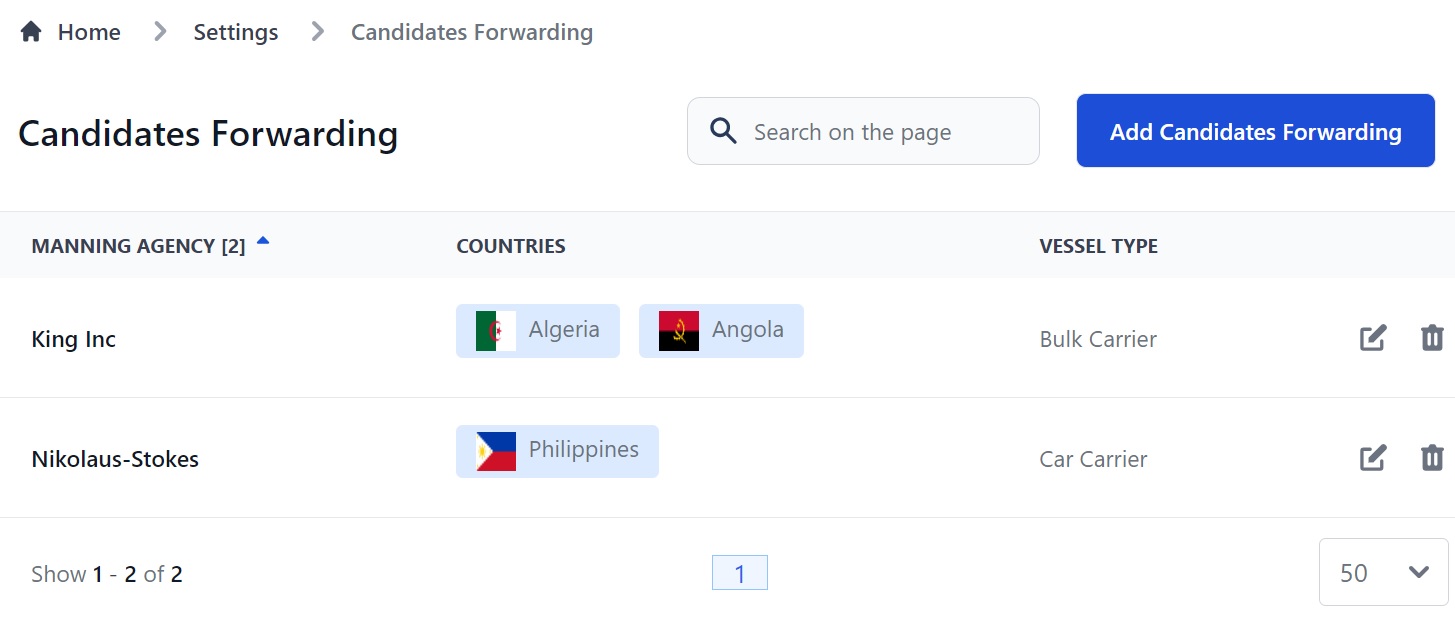 You can see from the image above that we have two entries in our list. Now we'll add another.
How to add a Candidates Forwarding entry
Click on the Add Candidates Forwarding button at the top of the page. That will show you a pop-up box that looks like this: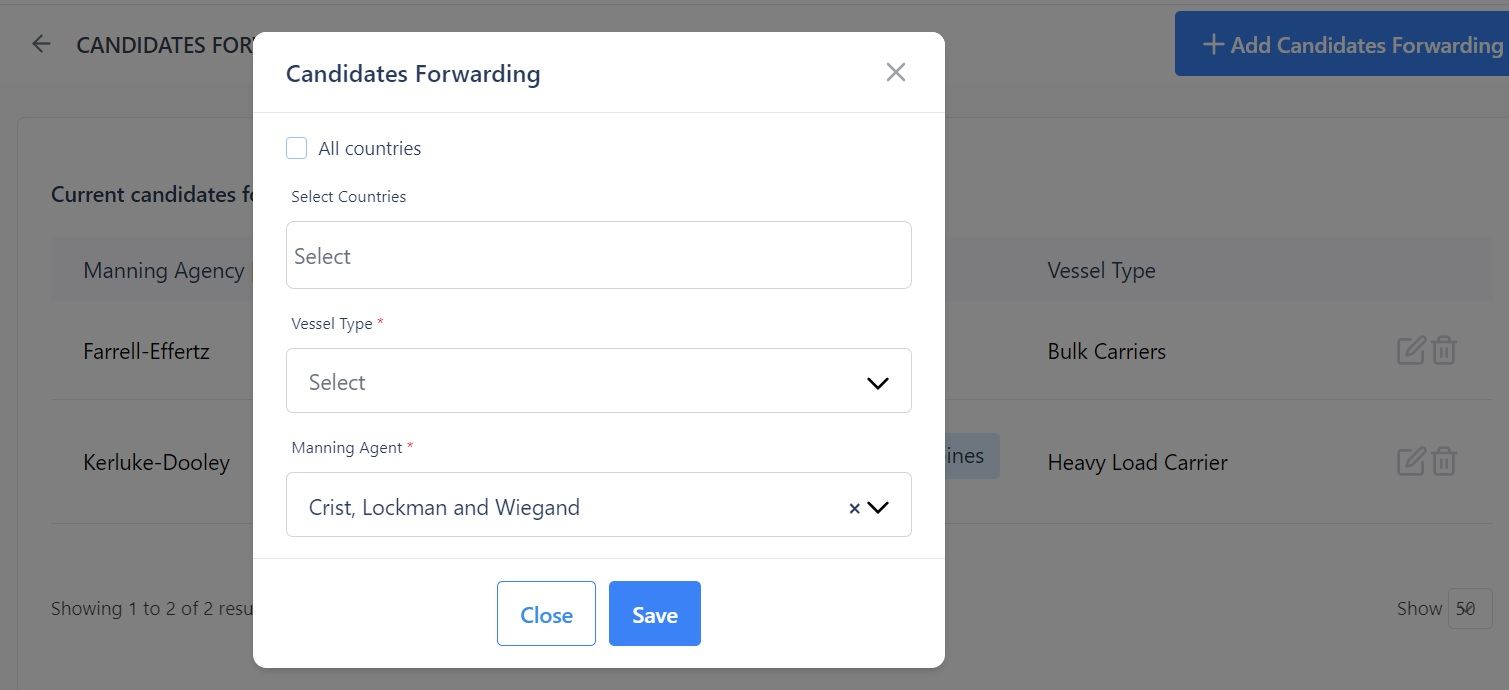 Here you can:
Check the All Countries box if you want candidates from any country to be forwarded to the manning agent.
Select countries from the drop down menu if you only want candidates from a specific country to be forwarded to the manning agent. You can select as many countries as you like.
Select the vessel type from the drop down menu.
Select the manning agent from the drop down menu who you want to forward candidates to.
For example: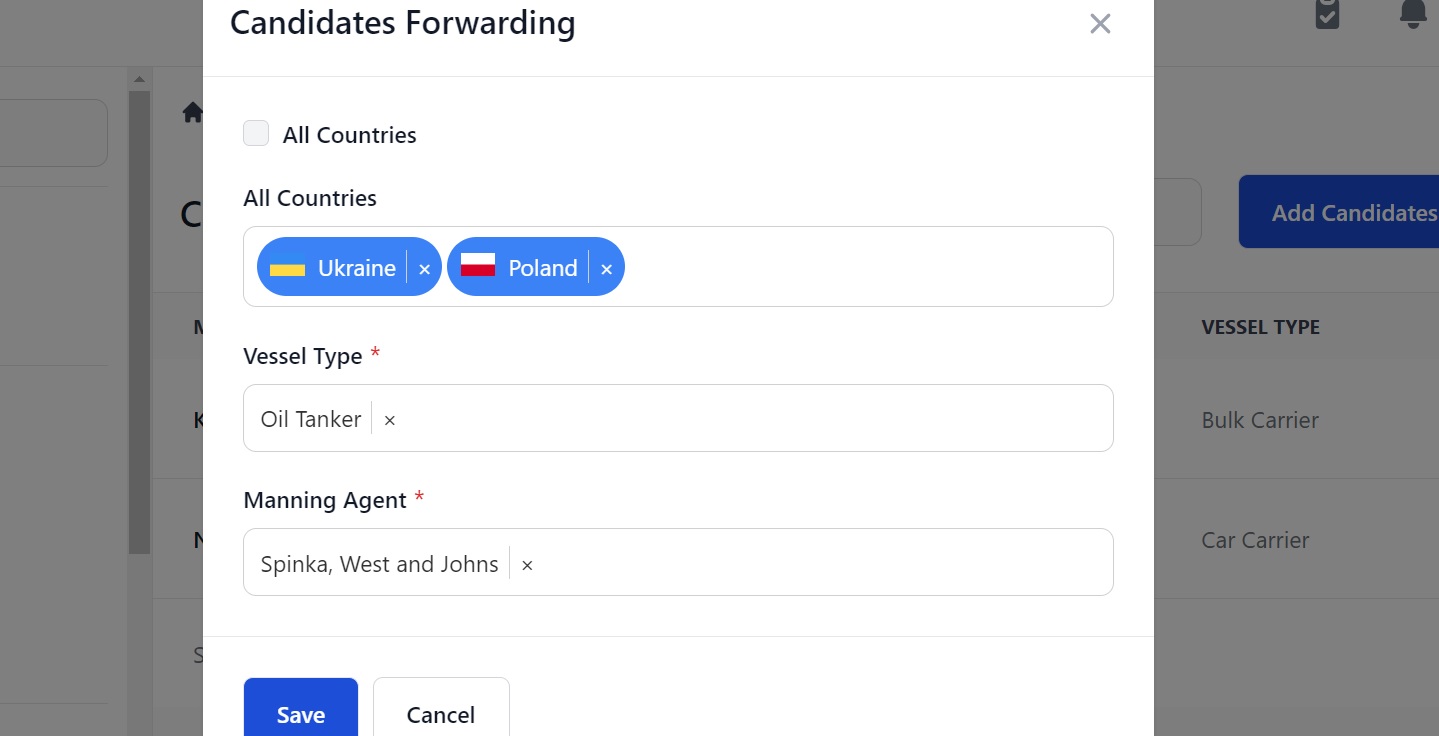 As you can see from our example above, we want any candidates from Ukraine and Poland who apply for jobs on Oil Tankers to be forwarded automatically to the manning agent Spinka, West and Johns.
Note: if you don't see the manning agent you want in the drop down menu, go to Settings > Manning Agents and make sure the blue button is turned on next to their name.
Click Save when you're done and the entry will appear on the main page: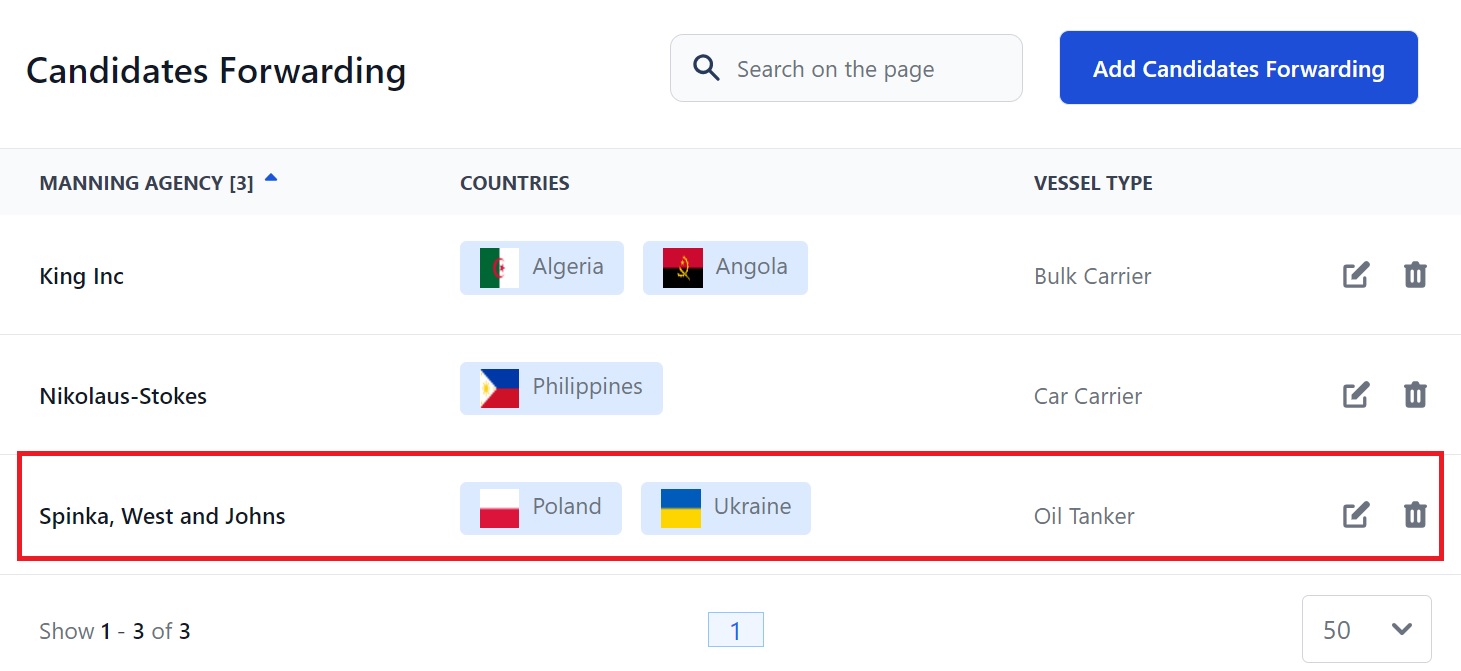 How to edit or delete a Candidate Forwarding entry
To edit an entry, click the pen icon. You will be taken back to the pop-up box where you can make any changes.
To delete an entry click the trash can icon and it will be removed.
That's it! A simple feature that will make your life easier!
If you need any help or have any questions, please feel free to contact us at support@martide.com