How to Get Started
This guide is for maritime companies who have a new Martide account and who want to know how to get started using our platform to make maritime recruitment and crew planning easier.
First of all, log into your Martide account.
How to check your profile information
When you're logged in, the first thing you want to do is to check whether your personal profile information is correct. Click on the circle with your initials in it and then on your name in the drop down menu. You will see this page: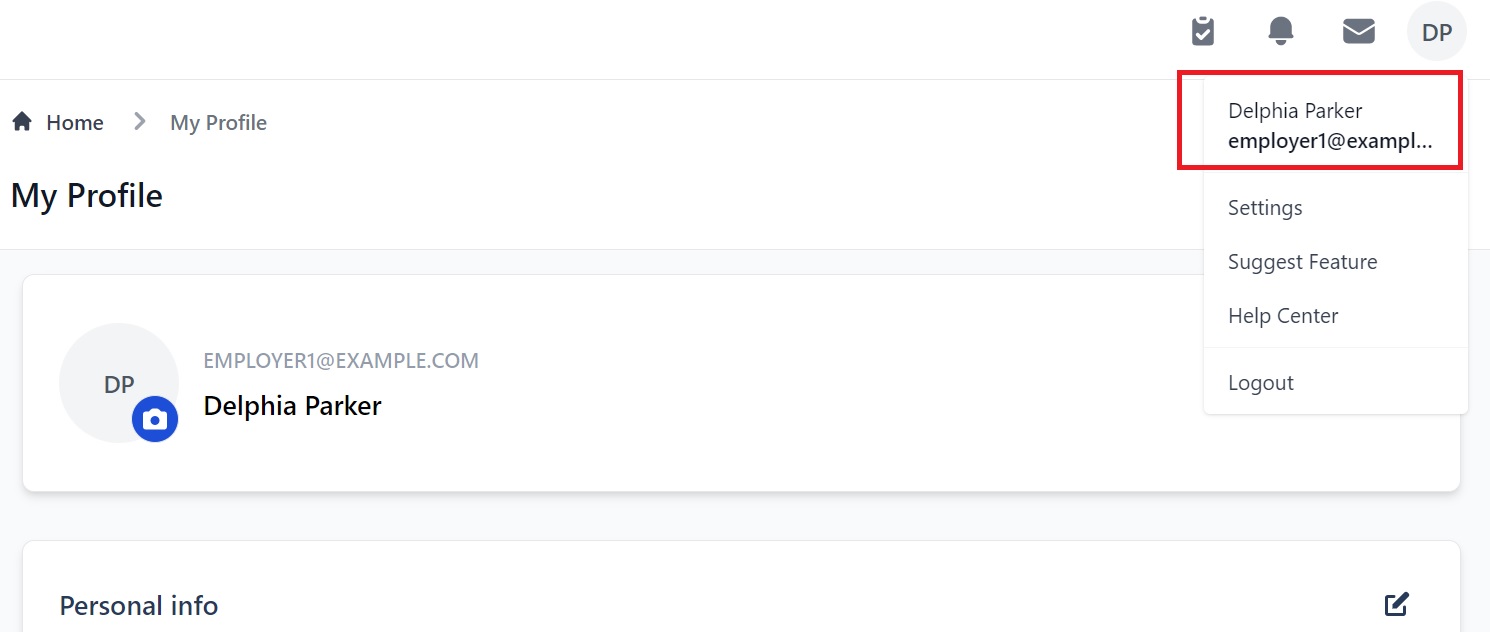 Here you can:
Upload a profile picture or your company logo by clicking the camera icon.
Enter or edit your personal info including your name and position, and set your time zone using the drop down menu. Click the pen icon to edit this section.
Change your password by clicking the pen icon in the password section.
Enter or edit your email address by clicking the pen icon in the email section.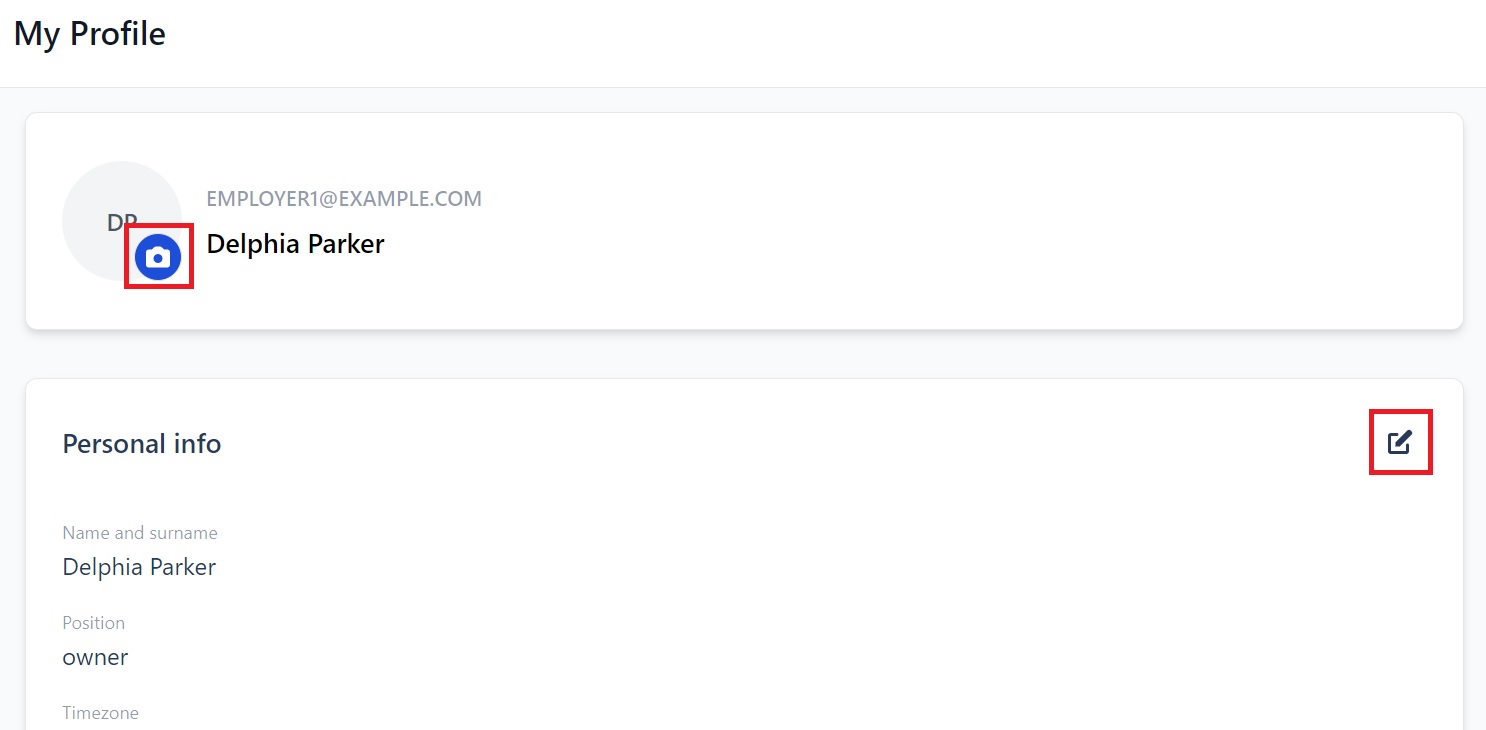 How to add your company's information
Next you'll want to add information about your company. To do that click on My Company in the menu on the left hand side of the screen. You will be taken to this page: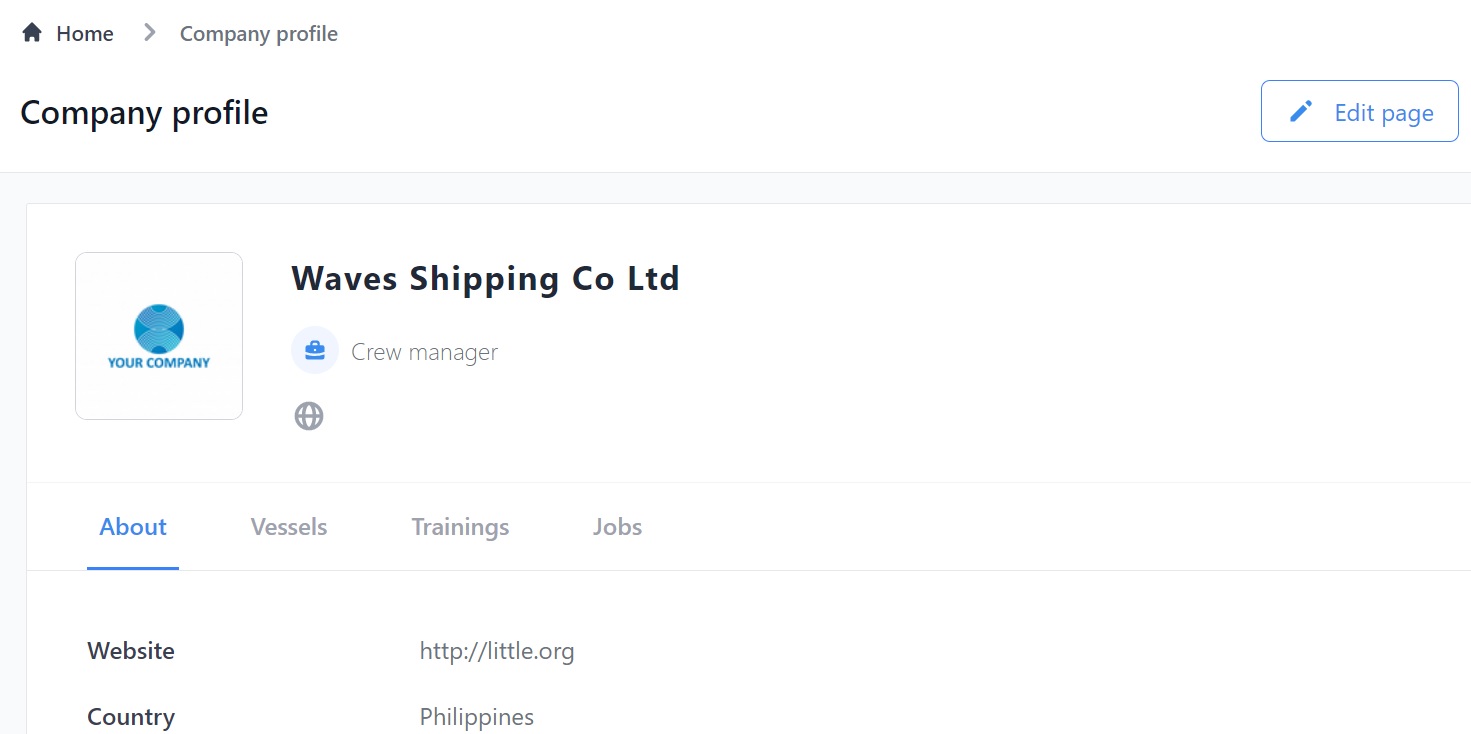 At the top you'll see headings: About, Vessel, Trainings and Jobs. If you click on a heading it will take you down the page to that section.
In the About section you will see:
Your company logo, company name and your job title plus a link to your website at the top.
Your website address, region, number of employees, number of crew at sea and number of vessels managed.
In the Vessels section you will see:
The names of all the vessels you manage.
Click on a vessel's name to go to its detailed information page.
In the Trainings section you will see:
All of the different training your company offers.
In the Jobs section you will see:
All of the current job vacancies your company has.
This is all fairly self-explanatory but you can find a step-by-step guide to creating your Company Profile here.
How to create User Accounts for your team
Now you're set up in the system you might want to start delegating by allowing your coworkers to also log in. Here's how to do that.
To create additional logins for your coworkers click Settings in the menu under your profile picture side and select User Accounts:

That will take you to this page: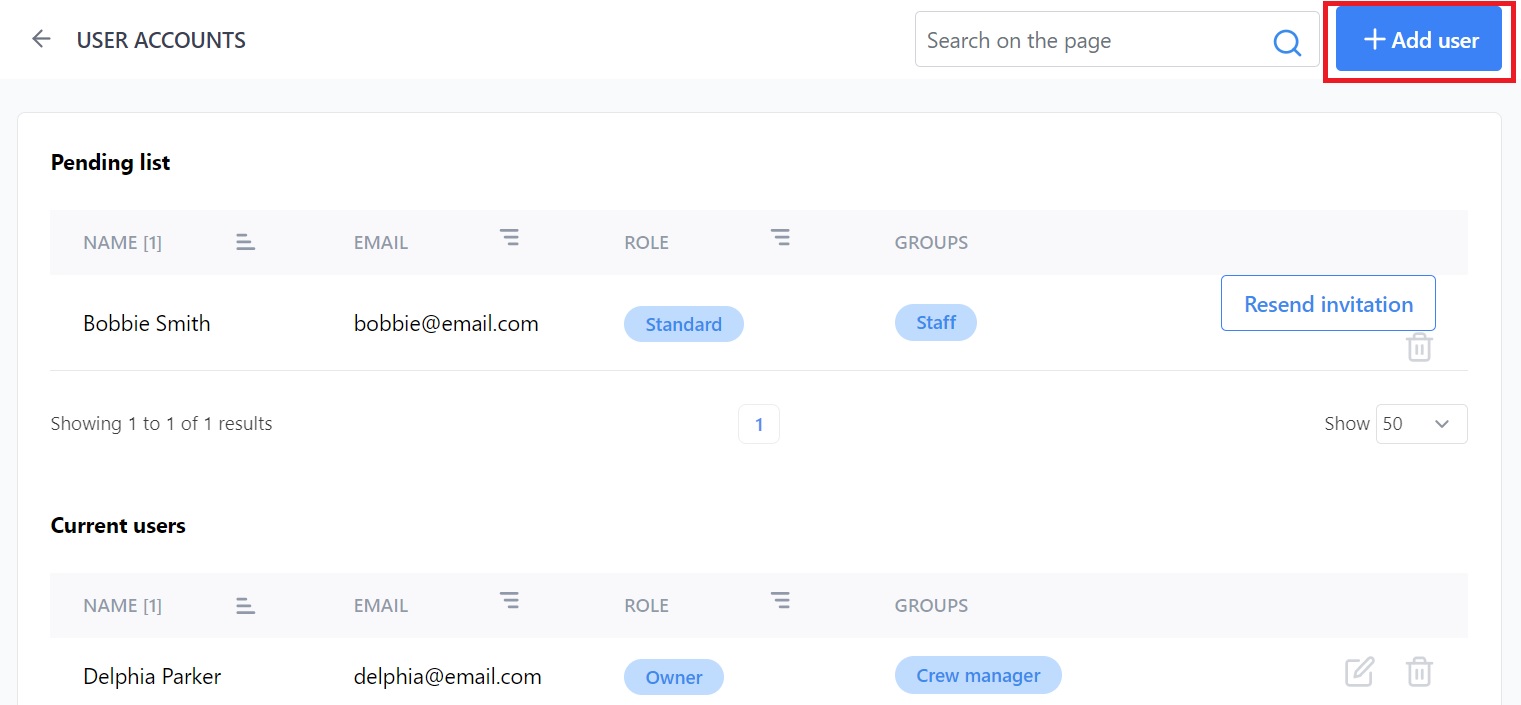 Here you can:
Look for Users in the search bar at the top.
Add and invite Users / coworkers to the platform by clicking the +Add user button.
See your Pending and Current Users.
Remind Pending Users that you're waiting for them to join by clicking the Resend invitation button. This will automatically send them a reminder email.
Edit and delete Current Users and delete Pending Users.
Sort Pending and Current Users either by A-Z or Z-A by clicking the 3 lines next to Name, Email and Role.
You can find a step-by-step guide to adding User Accounts here.
We hope this guide has been helpful in getting you started using Martide but please get in touch if you have any issues.