User Accounts
The User Accounts feature enables you to invite coworkers or manning agents you work with to create an account so that you can give them admin rights to Martide.
To get started log in to your Martide account. Click on Settings in the drop down menu under your profile picture and then on User Accounts:

You will then see this page: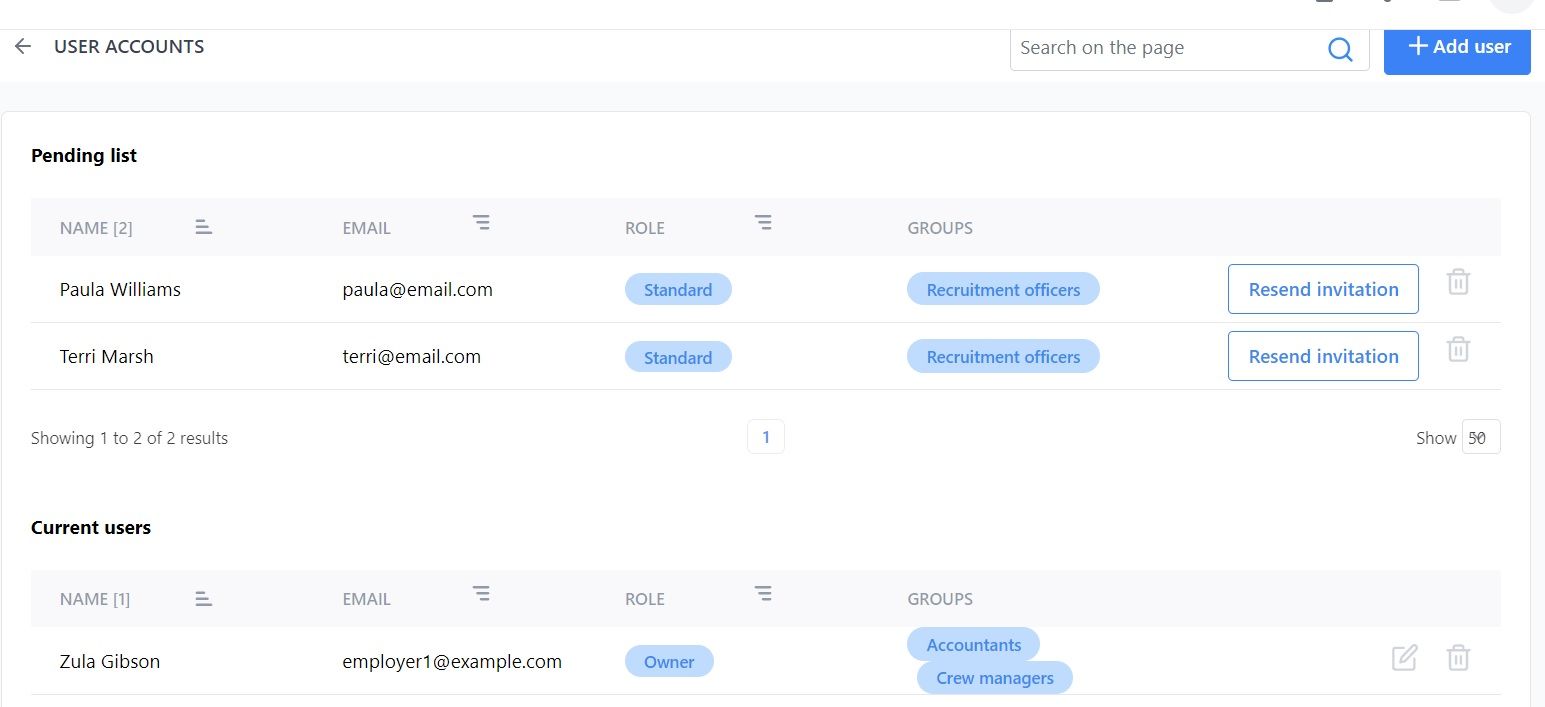 Here you can:
Look for users in the search bar at the top.
Add then invite users / employees to use the platform.
See pending users who have not yet accepted the invitation to join.
Resend the invitation to join to pending users.
See current users who have created an account.
See the user's Role (e.g. Owner or Standard User) and which User Groups they belong to.
Edit and delete current users.
Sort pending and current users either by A-Z or Z-A by clicking the 3 lines next to Name Email and Role.
How to add a new user
To invite a new user to use Martide click the +Add user button at the top. You will then see this pop-up box: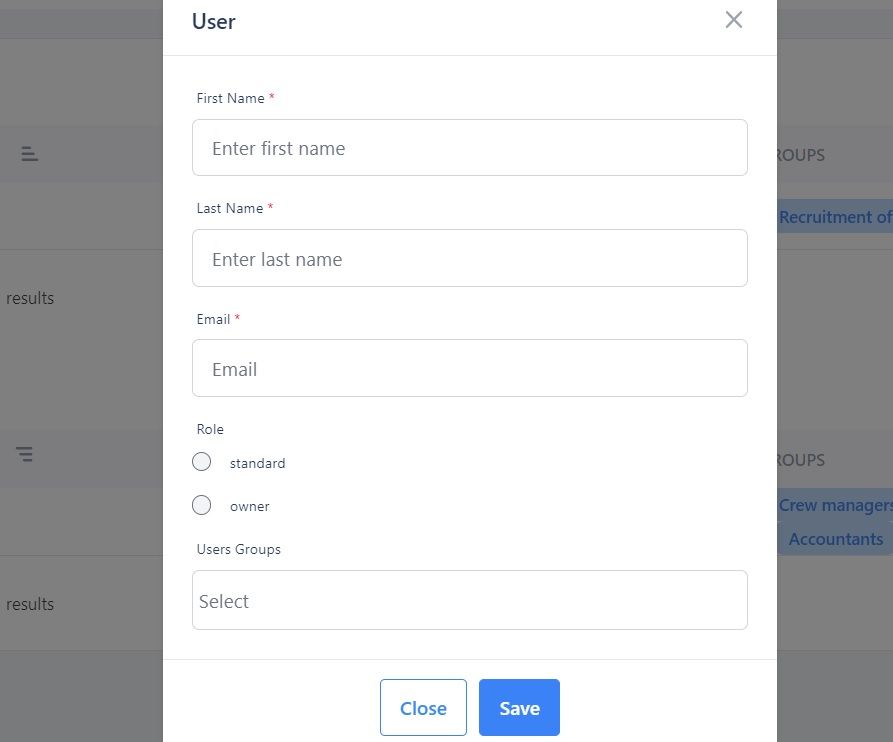 Here you can:
Enter the name of the user you want to invite.
Enter their email address.
Click the box next to Standard or Owner depending what role you want them to have.
Select the User Group or Groups you want to add the user to from the drop down menu.
Click Save and an email invitation will be automatically sent to the person you want to invite.
In the image below you can see a sample invite that we've filled out: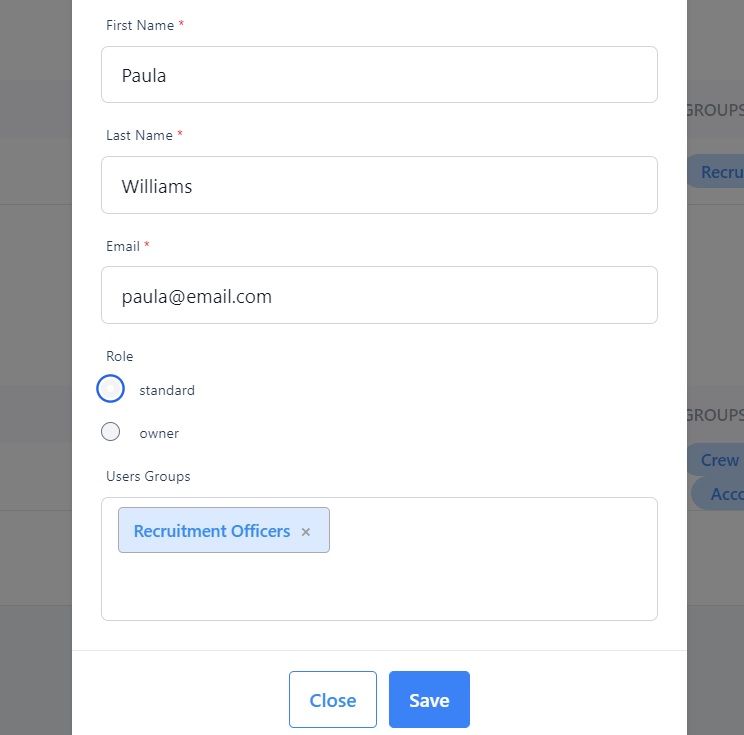 When we click Save Paula will receive an email invitation and she will now appear in the Pending User list on the main page:

How to edit or delete a user
Go to the main User Accounts page. To delete a pending or current user click the trash can icon next to their name. To add or change any information about a current user click the pen icon next to their name: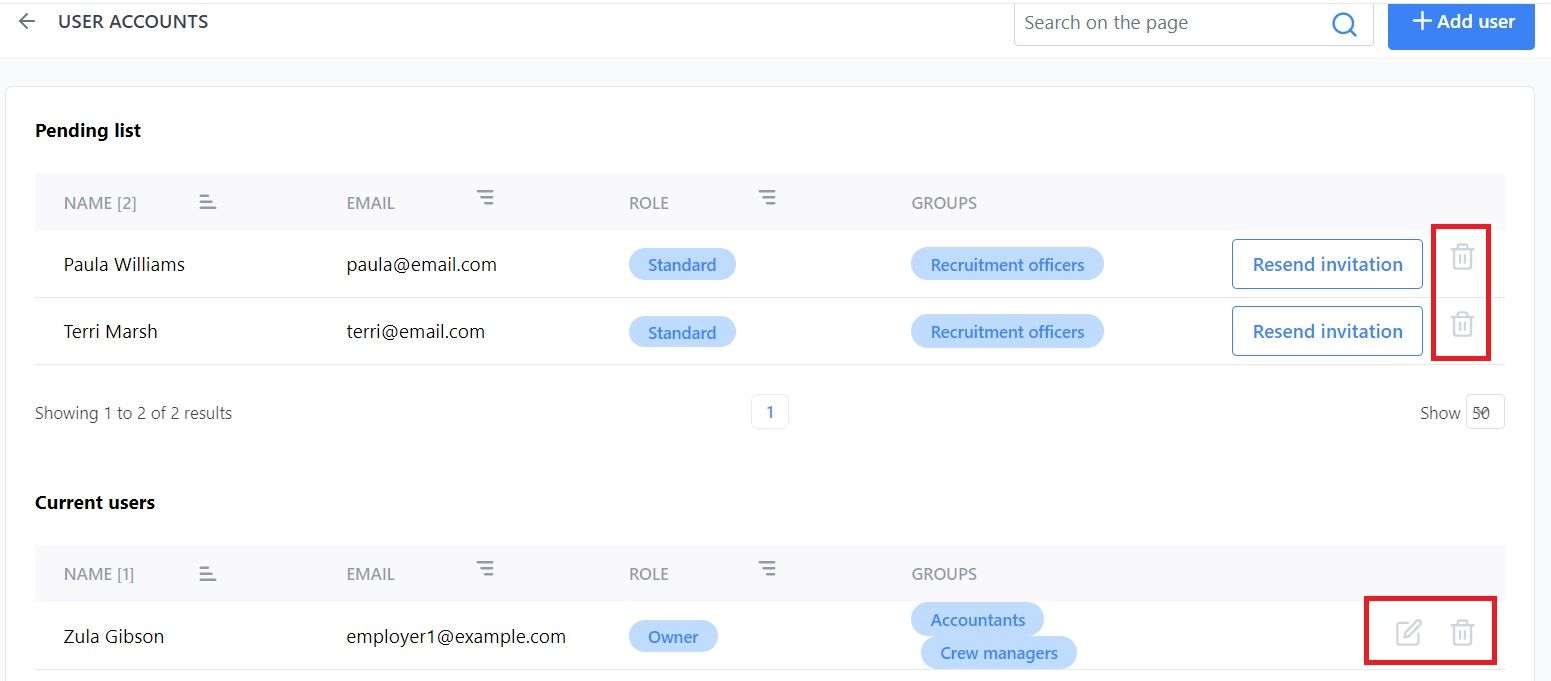 When you click the pen icon to edit a user you will see the same pop-up box that you see when you create a user: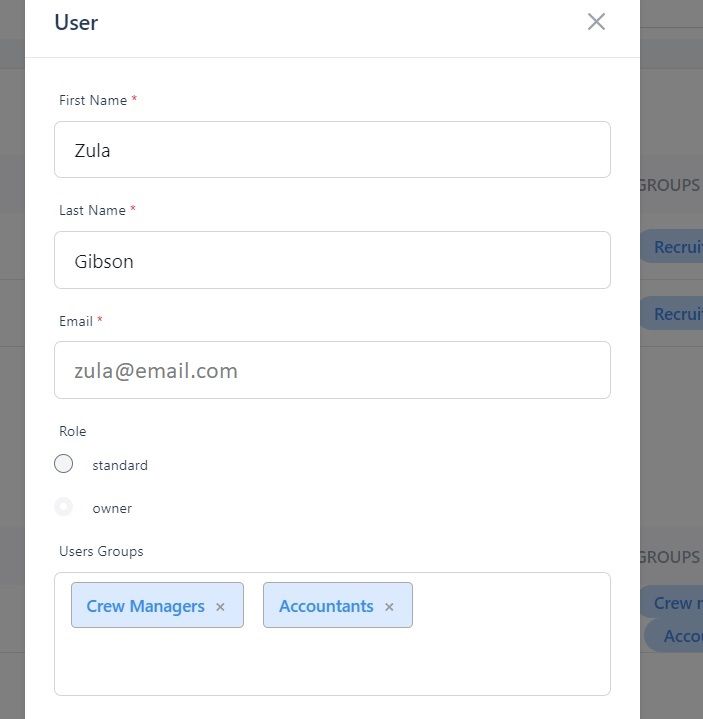 Here you can:
Edit the user's first and last name.
Edit their email address.
Change their role from Standard or Owner to the other.
Add them to or remove them from a User Group.
How to remind a pending user you're waiting for them
To let a pending user know you're still waiting for them to create an account go to the main User Accounts page and click on the Resend invitation button next to their name in the Pending List. That will send them a reminder email.

We hope you've found this guide to the User Accounts function useful but if you have any questions please don't hesitate to get in touch here.