Jamaica launches GSRJ Shipyard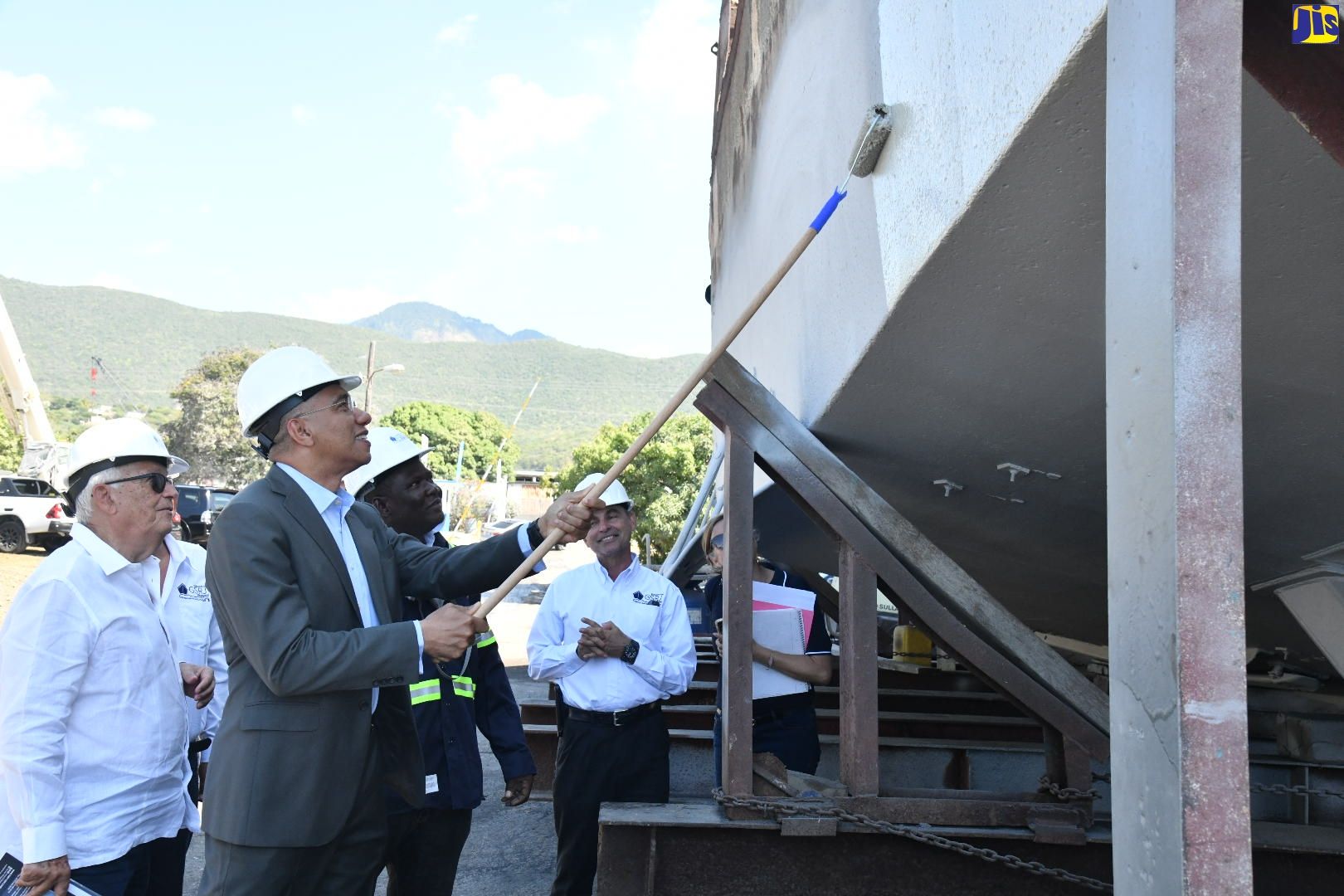 Jamaica has opened a multibillion-dollar ship repair and maintenance facility.
The said shipyard will offer various maintenance and repair services to ships operating in and near the Caribbean and Central America and dry docking for commercial vessels up to 20,000 tons.
According to Prime Minister Andrew Holness, the government will generate foreign currency thanks to the German Ship Repair Jamaica (GSRJ) Shipyard at Kingston Harbor along the Sir Florizel Glasspole Highway.
"It will provide high-quality jobs, and it will contribute greatly to the prosperity of our country," he added.
The project's first phase, due to be finished by November, will cost roughly US$37 million to complete, with financial partner Sagicor Bank agreeing to finance the project half of that sum.
Among the partners of the GSRJ are the German companies Harren and Partner Group, Kingston Holding of Jamaica, Kloska Group of Germany, and HAT-SAN Shipyard of Turkey.
According to Prime Minister Holness, the expansion will help Kingston Harbor establish itself as a central global logistics hub. He noted that Jamaica receives about 3,000 port calls each year and that roughly 180,000 vessels are operating in the area.
"With the investments that are being made in improving Kingston as a logistic hub, we are certain that we have now closed one of the major gaps that have existed and that more ships passing through the region will be inclined to come to Jamaica," he said.
According to GSRJ Limited Chief Executive Officer, Colonel Martin Rickman, the project "represents a new industry for Jamaica with great opportunities for other spin-off businesses, hence even contributing more to the economy."
According to Rickman, the "excellent geo-strategic location" of Jamaica makes it particularly suitable for a shipyard.
"We here at GSRJ Shipyard will be able to lift that ship out of the water to conduct many types of work on the hull, the propeller, engine repairs, and the entire nine yards, so this is significant for us," Rickman continued.
All ships must be dry-docked following international maritime legislation once every five years to be examined for safety and integrity and to receive class certification.
For staff to do the necessary procedures following international standards, according to Rickman, the project's training component is essential.
Christopher Zacca, president and chief executive officer of Sagicor Group, stated in his remarks that the company is sure that this new initiative will substantially impact the country's shipping industry while also adding to our productive economy.
"We want all Jamaicans to share the vision of the stakeholders; this is a big deal for Jamaica, and we want Kingston to have the leading ship repair and servicing port in the Caribbean," Zacca concluded.
Stay updated on the latest maritime news by following Martide on LinkedIn, Facebook, and Twitter.