Martide's May & June 2020 Updates & Upgrades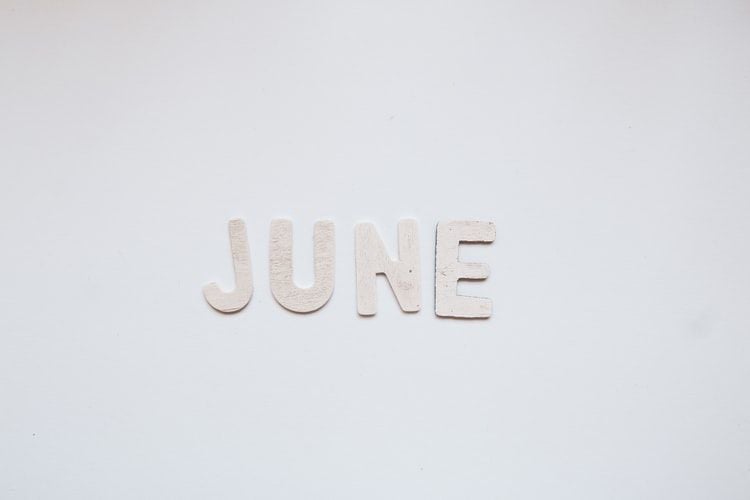 Hello and welcome to Martide's monthly roundup of what we've been tweaking, mending and implementing over the last few weeks.
Normally this regular blog post showcases what our talented team of developers has been working on behind the scenes but this month practically everyone at Martide has been involved in our changes.
That's because not only do we have the usual bug fixes and new features to tell you about but we're also starting to unveil a brand spanking new look for our website including a fresh new design and updated content. Things have been busy around here!
Let's take a look at what we've all been up to.
Martide changelog: upgrades and updates in May & June 2020
First of all let's cover which pesky bugs we found and fixed over the past month or so:
Bugs fixed
We fixed a bug in the Import Candidates Excel function.
We fixed a bug in the Broadcast feature.
We fixed a bug in the Crew Change page.
We fixed a bug in the public Company Directory pages.
We fixed a bug in the push notifications to the mobile app for seafarers.
We fixed a bug in the PDF uploads.
We fixed a bug in the Approval notifications.
We fixed a bug in Data Templates.
We fixed a bug in Onboard Reports.
And we fixed the Expired Documents notification on the mobile app for seafarers.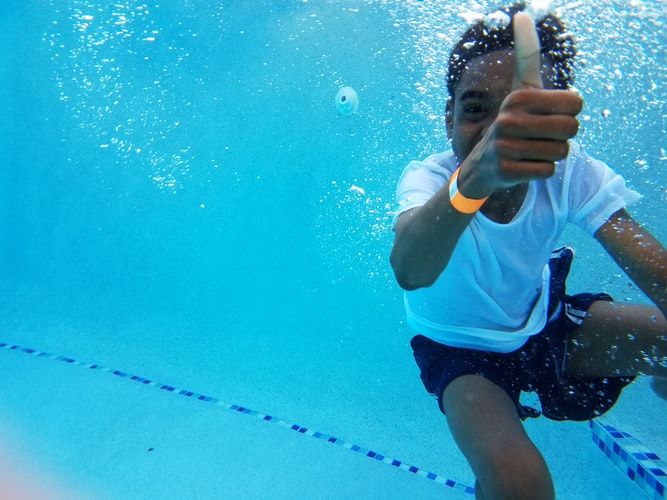 Now for a quick look at some of the other system changes and improvements the development team implemented over May and June.
Martide platform improvements and changes
We added a new column in the Broadcasts feature that shows Recipients and Errors so that you can see who received the mass messages you send out to groups of people (Recipients) and who didn't (Errors).
You can find this column on the right hand side of the Broadcast page: Recipients and Errors now appear alongside Replies in the three tabs at the top of the column.
We've created a few new things that aim to make life easier for you as a shipowner or manager when using the Martide platform.
One of these is adding the ability for you to filter vessels by their technical manager. We have added the manning agent to the work history in a seafarer/candidate's export PDF and also added manning agents and vessels to the Seafarers page and Candidates page.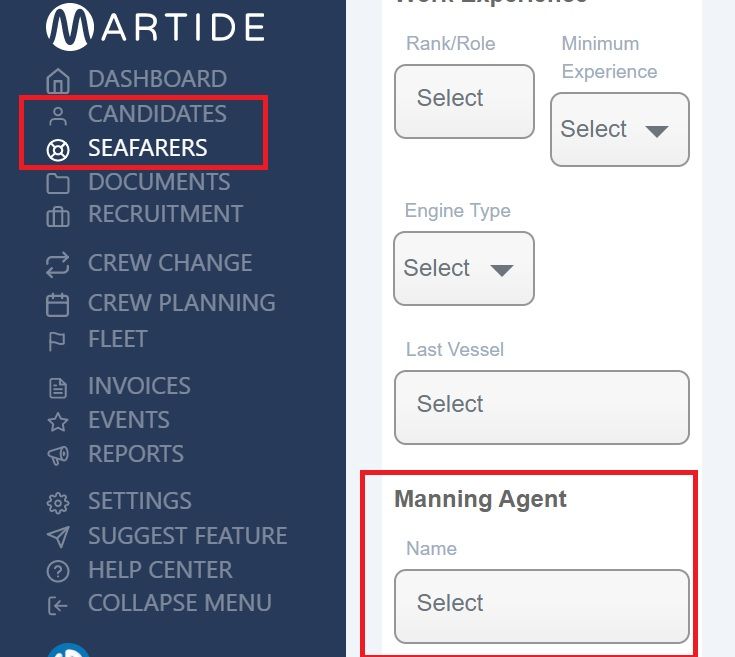 New pages and design
Finally, we're very pleased to announce that we've started rolling out our fantastic new website design. Not only have we been working hard on upgrading the functionality of the platform and website, but we also wanted to give it a modern new look and feel too.
This is an ongoing process so you might notice more new or updated pages and features when you log in in the not too distant future.
For now, changes and upgrades include the fact that we've moved the navigation bar from the top of the page when you log in to the left hand side of the screen.
The navigation is collapsible and the site can be navigated either by clicking on the words that appear in the side bar, or by the icons that replace them when you click on Collapse Menu.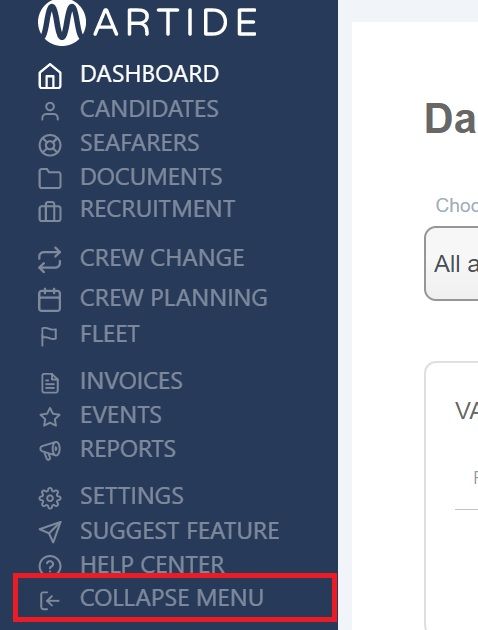 To return to the word based menu from the icons menu, click the little icon of a door with a right facing arrow pointing into it.
To log out when in the icons menu, click on the little door at the bottom of the menu that has an arrow pointing out of it to the right. We hope you find the navigation clearer and more intuitive to use.
You've probably noticed that we have designed and launched a brand new home page on our website that features a more up to date look as well as new content. At least we hope you've noticed it! If you haven't please go and take a look.
To go with this new redesign, we have also created a fresh new About Us page that aims to tell you a little bit more about, not only who we are, but how we can help you too.
Think of it as an About Us and About You page!

We have also completely redesigned the Seafarer Jobs page: anyone looking for vacant jobs at sea now has two options to make it even easier for them to find the position they're looking for (and to make it easier for you to fill your vacancies!)
They can see all jobs on the Seafarers page underneath Who We Serve on the home page, and they can also search for specific maritime jobs on the Jobs page.
Finally (for now…) we have created a new Status page where you can see how well Martide's website is running or if there are any operational issues that you need to know about.
And 'that's it' for now. As usual we hope you've found these fixes, changes and upgrades useful as you go about your working day and we really hope you like the new look of our website!
If you've any comments about it, we'd love to hear them and of course you can always get in touch with us if you need any support.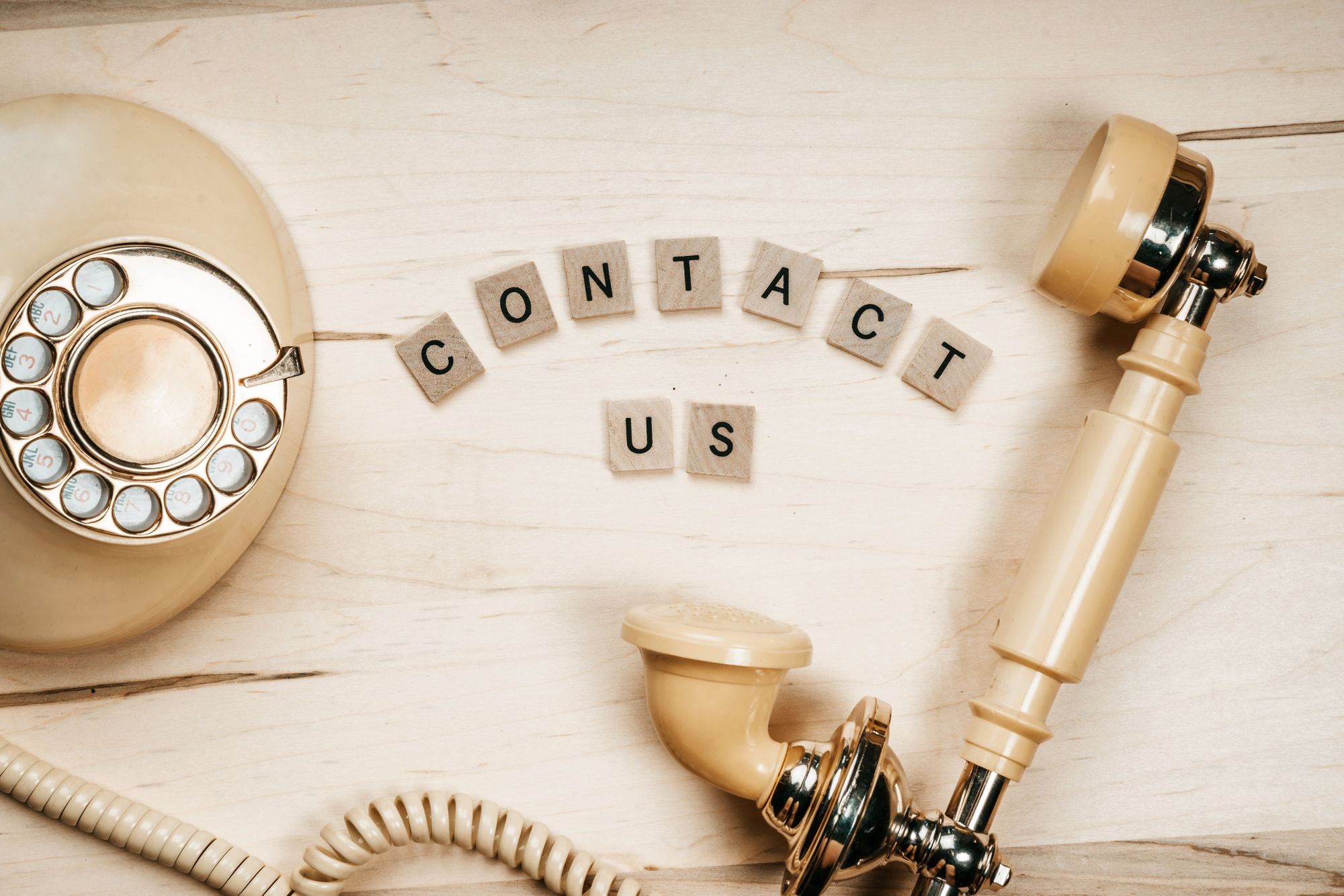 Just a reminder, too, that we're constantly adding new pages and updating older ones to our dedicated Support website as we upgrade our website and platform.
The support site is for both shipowners and ship managers as well as for manning agents.
(As a side note, if you work with any seafarers or candidates who are having any issues using Martide's platform you might want to point them in the direction of the seafarer support pages which can also be found here.)
Thank you for reading and we look forward to bringing you some more Martide update and upgrade news next month! Watch this space...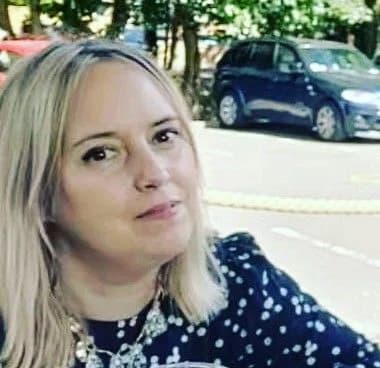 Eve Church
Eve is Martide's content writer and publishes regular posts on everything from our maritime recruitment and crew planning software to life at sea.
UK
Apply for seafarer jobs now!