Your Guide to Maritime Training for Jobs at Sea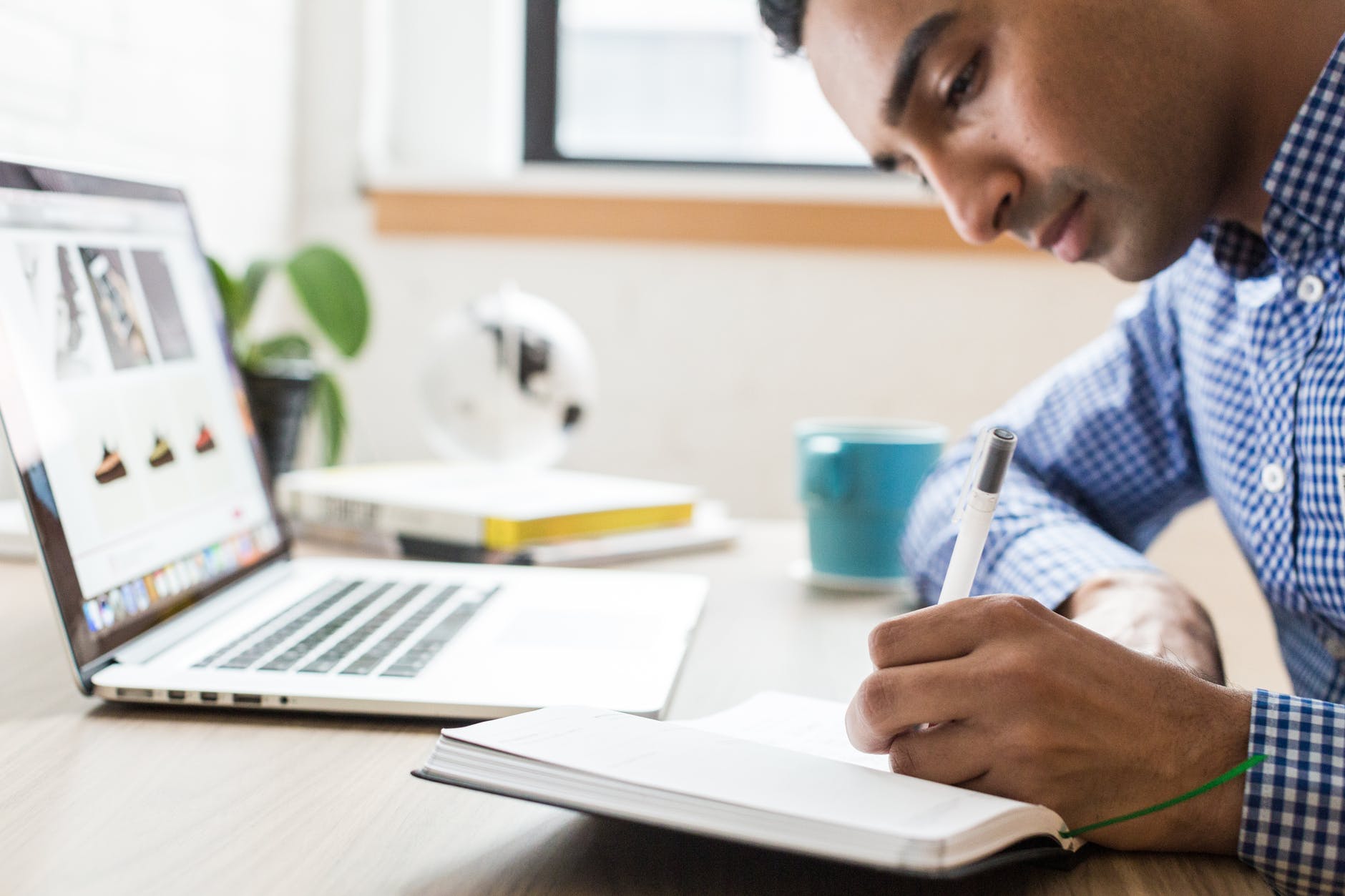 If you've decided that a career at sea is the right move for you, firstly, congratulations, and secondly, you're now going to need to dive into the world of maritime training before you start applying for jobs at sea.
But what is maritime training and how can it help you get a contract? Is it necessary or can you find and apply for vacant seafarer jobs without any kind of education?
Well, in an industry like shipping, the straight answer is, yes, you're going to need maritime professional training if you want to even be considered for any of the jobs at sea you apply for.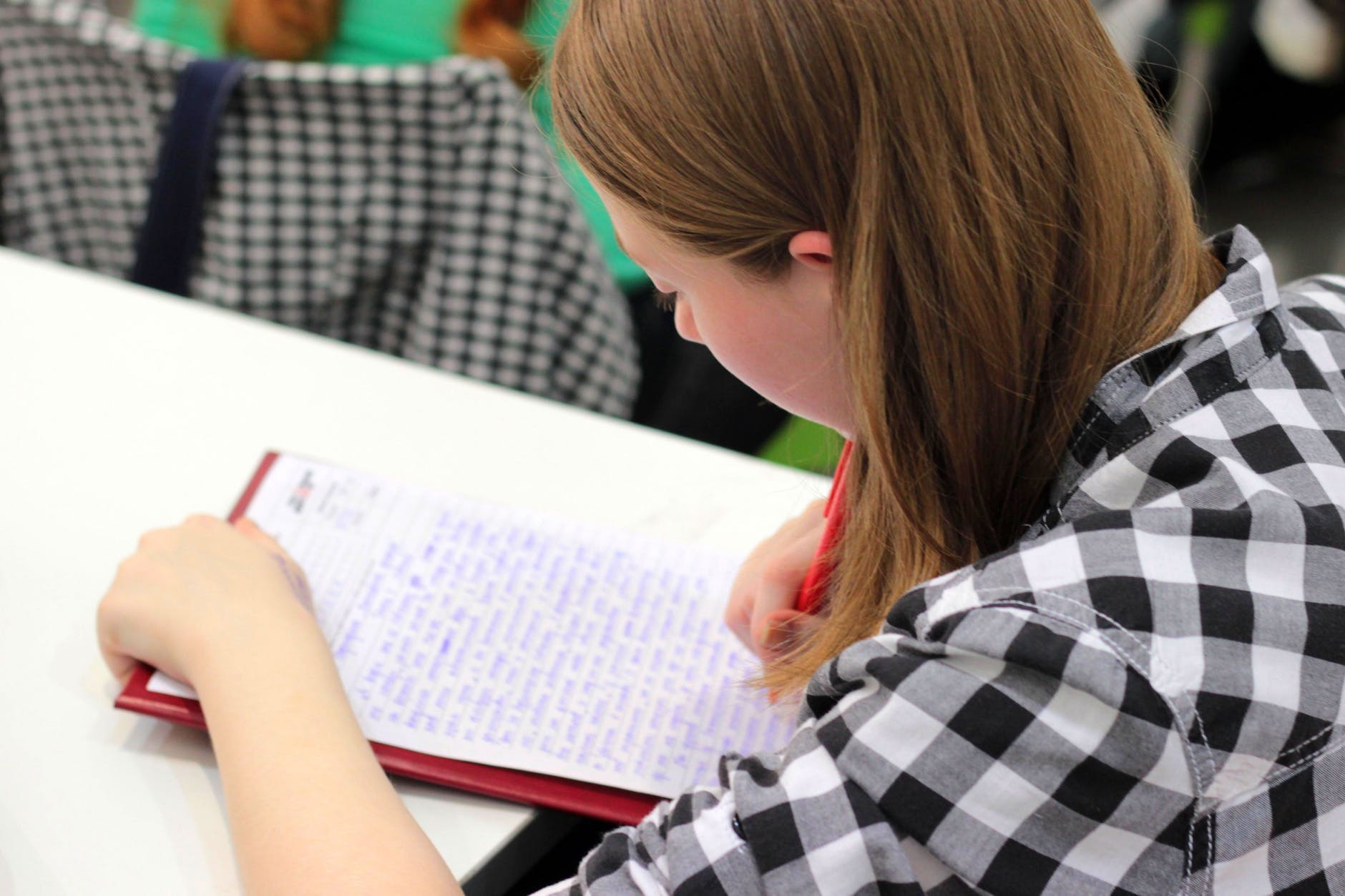 Your guide to maritime training for jobs at sea
Many industries require new recruits to have some kind of training, qualifications, or at the very least, an aptitude for the job they're applying to.
Of course there are careers where you can 'pick it up as you go along' by learning on the job. But the shipping industry isn't one of them and attending a maritime school is a must.
Training at a maritime academy is vocational and a budding mariner will need to pass seaman courses to then move on to thinking about pursuing higher education in the field.
When you're researching areas within the maritime industry to study, keep in mind that the requirements will vary from rank to rank so find something that you think will work with your particular skill set and interests.
We won't sugarcoat it, and we're sure that you already know that jobs at sea take you away from your family and friends for months and they can be a tough choice for anyone not cut out for the rigors of life at sea.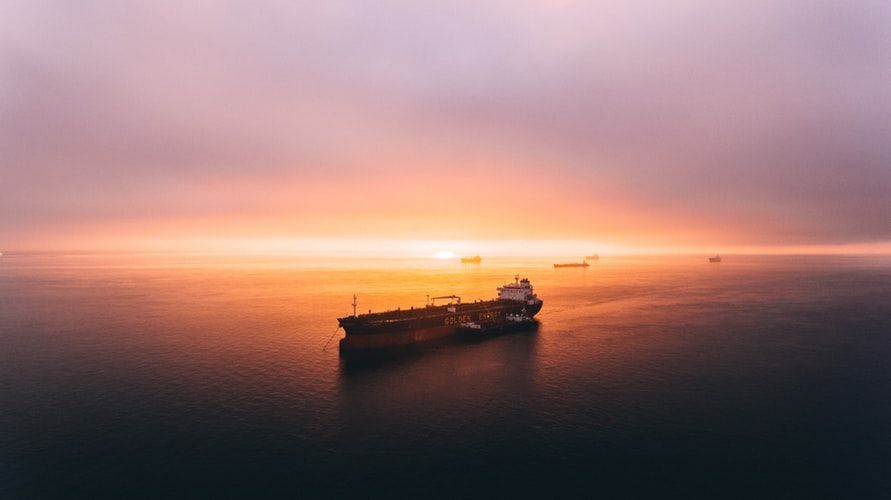 But the industry offers some incredibly rewarding jobs - both in terms of personal, and often financial, satisfaction. And training is crucial in making sure the life is right for you.
Career growth through professional maritime training
The potential for career growth in seafarer jobs, whether you're moving up the career ladder, or sideways to experience new things is amazing too.
But one thing you do need behind you, whichever one of the seafarer ranks you choose to pursue, is a solid foundation of maritime training.
Of course, personality plays a huge part in deciding whether you are cut out for a career in the shipping industry too.
Having a strong work ethic, tenacity and the determination to see tasks through are a must. As are the abilities to be punctual and get along with people of different ages, races, and backgrounds.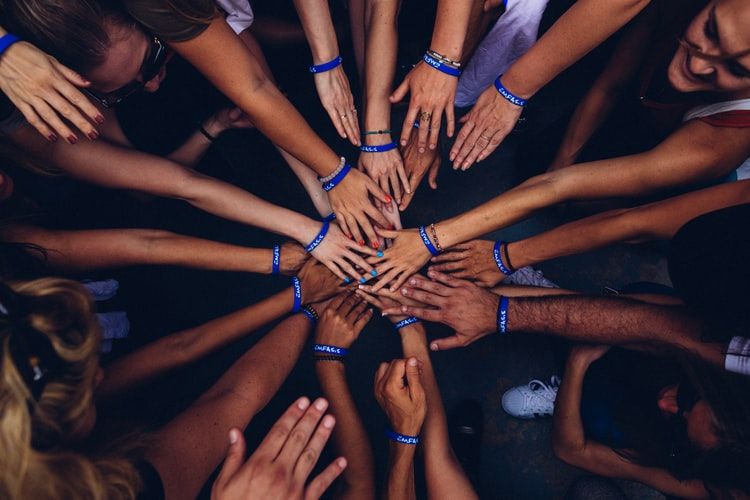 And a healthy dash of courage, diligence and being able to handle whatever life at sea throws at you with good humor will go a long way to making you a successful seafarer too!
So if you think you've got all your bases covered when it comes to personality traits that mariners should possess, what else do you need to know about how to find a job at sea?
First of all, you need to decide what you actually want to be.
Unlike many industries, the shipping sector is almost mind-boggling varied when it comes to jobs. You don't just decide to become a seaman: you need to filter it down into, not just job roles, but into areas.
Only then can you decide which course of maritime training to follow or which maritime school to attend.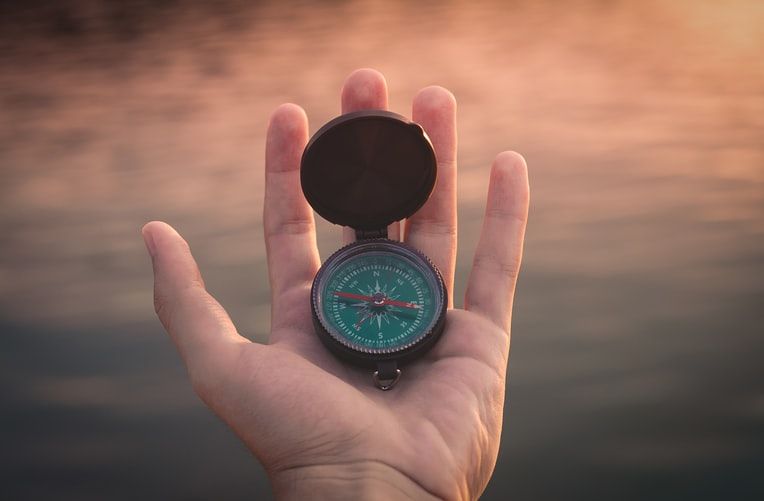 Maritime jobs at sea v. maritime jobs ashore
There are so many options to choose a career in seafarer jobs from that we highly advise delving right in. And being prepared to do a lot of research!
You never know, you might be surprised at what you discover. And while it might be tempting to focus purely on the top paying maritime jobs, you probably need to set your sights a little more realistically.
Having said that, if you have your heart set on some day becoming a Master or Chief Engineer, you would do well to base your maritime professional training around those goals.
The other great thing about working in jobs at sea is that there is almost quite literally a rank or position to suit everyone.
Fascinated by Mother Nature? Why not train to become a Marine Biologist and start unlocking the secrets of the sea bed?
Love cooking but hate the idea of being stuck in a town or city that you don't like? Earn your qualifications to become a Ship's Cook.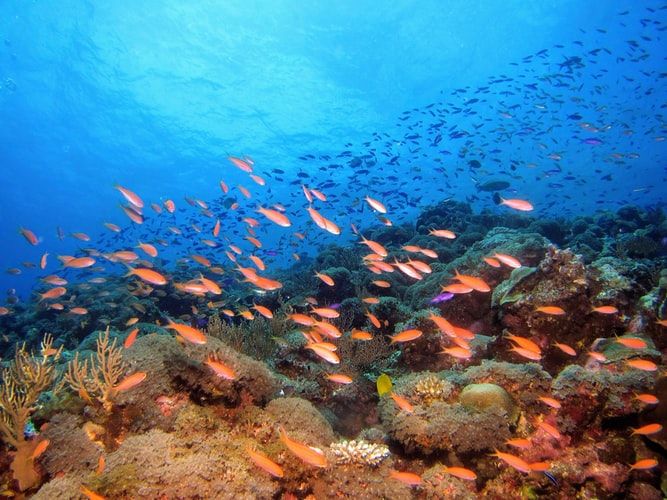 Maybe you love the shipping industry and have a deep seated interest in all things vessel related but for whatever reason need a shore based maritime job.
Well you have everything to choose from, from Shipping Broker to Marine Lawyer, to a job in a marina or shipyard.
Seafarer jobs, and the maritime training or degree courses that prepare you for them, are so diverse that the biggest problem you might face is knowing which direction to take!
The best way of approaching your training and job search is to be organized and so for now, let's take a look at some of the roles you might want to consider.
To make this a little easier, we've broken these down into areas and job types and have covered the skills or type of training for seafarers you may need.
Boatyard and marine operations
Boatyard and marine operations cover jobs that are - no surprises - based in a boatyard or marina. You might be working with a privately owned sailing yacht or an internationally bound container vessel, and because this is the place where ships are built, maintained, docked, or stored, the range of these type of jobs is varied.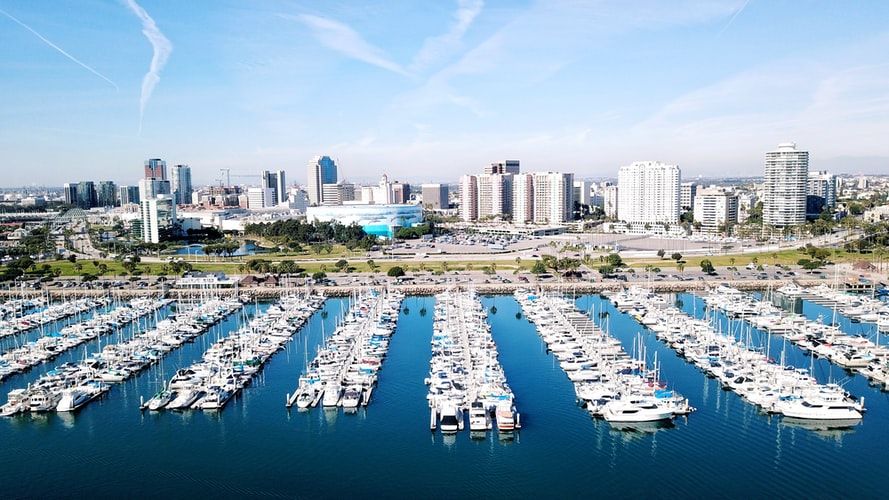 The average boatyard provides a range of services and as an operative you will generally need to have a decent level of physical fitness. Operations can include launching, high pressure washing, lifting and storing vessels as well as berthing them and moving them on the water.
Boatyard and marine safety is paramount and anyone thinking of pursuing this line of work will need to hold the relevant qualifications gained at a maritime academy or similar institute.
Marine Engineers - people who deal with the maintenance and repair of a ship's machinery - are based in boatyards. An education in advanced mathematics, such as trigonometry and calculus, will be good preparation for a career in marine engineering, as will a head for problem solving.
Working in a boatyard may also mean that, depending on your role, you are also tasked with general maintenance work around the site, for example conducting repairs on the facilities, pontoon systems and storage cradles.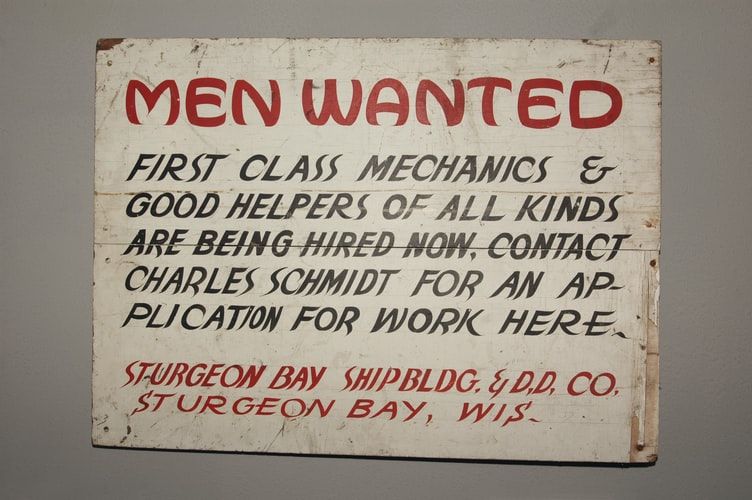 Health and safety
It goes without saying that the importance of health and safety in the maritime industry can't be underestimated. If an accident happens it can be catastrophic. The cost to a shipping company's reputation, the financial impact of a vessel being damaged, cargo being lost or impaired, and the consequences to the environment can be grave.
And that's not even taking into account the human cost in terms of injuries, or worse, loss of life, of crew.
Therefore if you're interested in both shipping and health and safety, training for a career as a Safety Officer, Safety Risk Advisor, Marine Health & Safety Advisor, or Certification & Documentation Engineer might be of interest to you.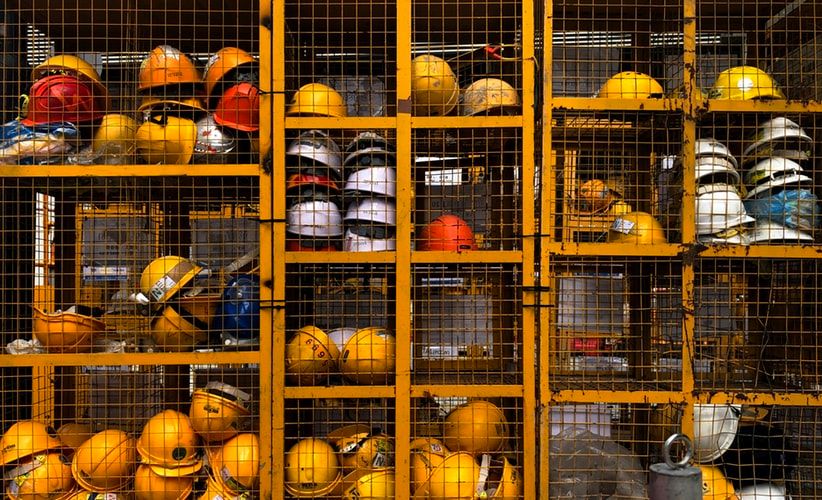 Documentation Engineers create and maintain documents that are relevant to their line of work. These could be schematics or blueprints and a technical mindset will normally be required.
A Marine Health & Safety Advisor's job description includes ensuring working practices are safe and comply with industry legislation, and developing internal health and safety strategies and improvements.
A Safety Risk Advisor will undertake risk assessments, investigate and record incidents or accidents, and ensure equipment is installed correctly. You will need qualifications specific to health and safety and the various disciplines within that, again earned from a maritime training school.
Marine firefighting
A firefighter's job in any circumstances is a dangerous and challenging one. Add the unpredictability of the environment on board a ship, the varying weather conditions, and the fact that ships are floating, moving and a lot less stable than buildings and you have a recipe for one very tough job.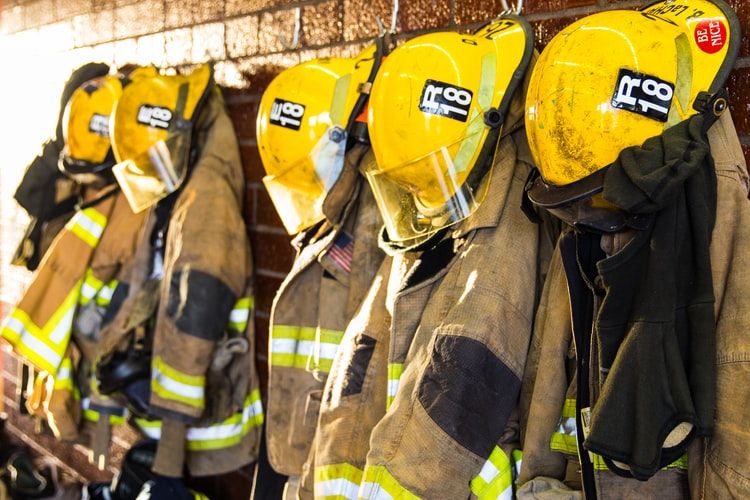 A container ship encompasses a lot of different environments - galley, deck, hold, mess etc. and Marine Firefighters need to undergo specialized maritime training that teaches them various strategies and tactics for containing and extinguishing fires on board a vessel. All while dealing with the various hazards and challenges that the ocean poses.
Marine insurance
If a career in insurance has always held a certain fascination for you, you might want to think about training to work in a marine insurance department. Marine insurance is a highly specialized area covering the loss or damage of vessels and cargo as well as container terminals and ports.
Similar to mainstream insurance, job positions include Marine Underwriter, Marine Claims Manager and Marine Insurance Brokers. To work in this part of the shipping industry, many employers prefer applicants to hold a degree in Maritime Law.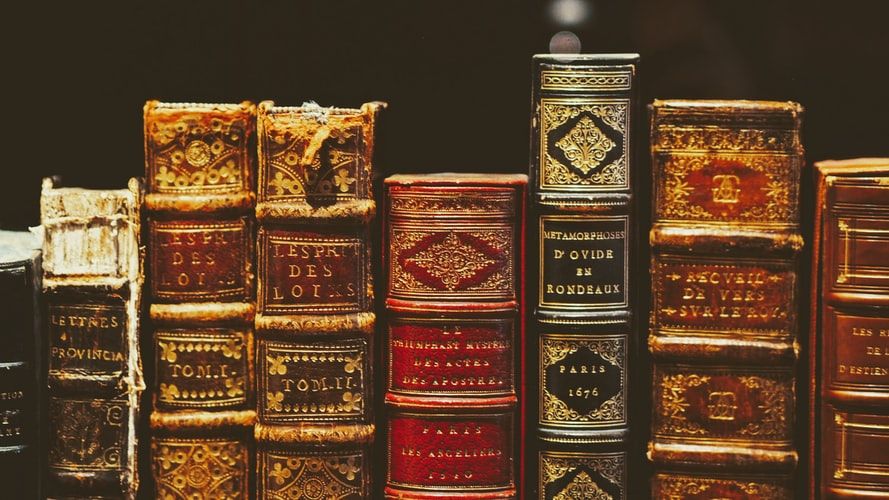 Ship surveying
A Marine Surveyor conducts inspections, examinations and/or surveys of vessels with the aim of assessing and monitoring both the ship's condition and that of its cargo, as well as any damage they may have incurred.
A highly niche area, this is one career that demands very particular maritime professional training and the ability to carry out thorough investigations. You should also have an eye for detail and the capacity to write extremely in-depth reports.
Superyacht refit and newbuilding
The world of the superyacht is undeniably a glamorous one and jobs within this arm of the maritime industry are often highly sought after. If shipbuilding and design are of interest to you, you might like to consider a course in superyacht refitting and/or newbuilding.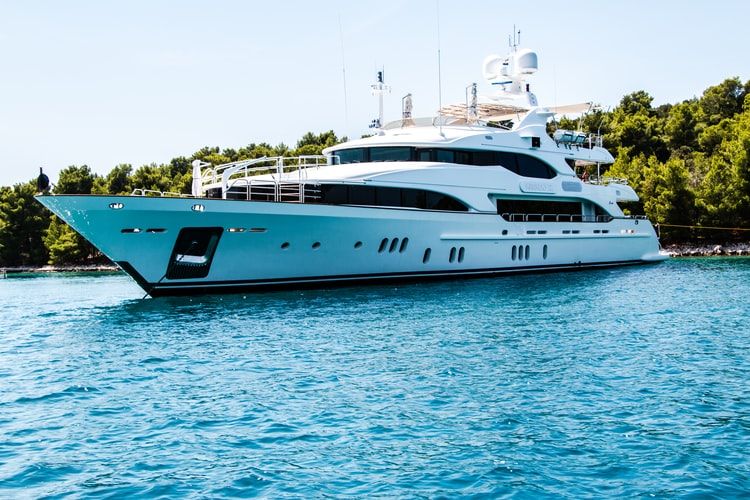 This type of maritime training usually encompasses both undertaking a superyacht refit and instruction in how to approach a new build project. Of course, learning how to refit or build a superyacht is essential but so too are project management skills such as managing client expectations and dealing with changes to orders.
An understanding of relevant laws, legislation and documentation, and budget management will be taught at a good maritime academy.
Marine pilotage
The United Kingdom's Merchant Shipping Act of 1894 defines marine pilotage as "...a Pilot means any person not belonging to a ship who has the conduct thereof." In a nutshell a Marine Pilot is a seafarer who has an in-depth knowledge of a particularly hazardous navigational area or port approach.
They are experts in maneuvering vessels and apply their specialist geographical knowledge to ensure the safe passage of a ship in the pilotage district.
Some Marine Pilots have previous experience as a Ship's Officer before becoming a Pilot, which is something to bear in mind if you think this might be the career for you.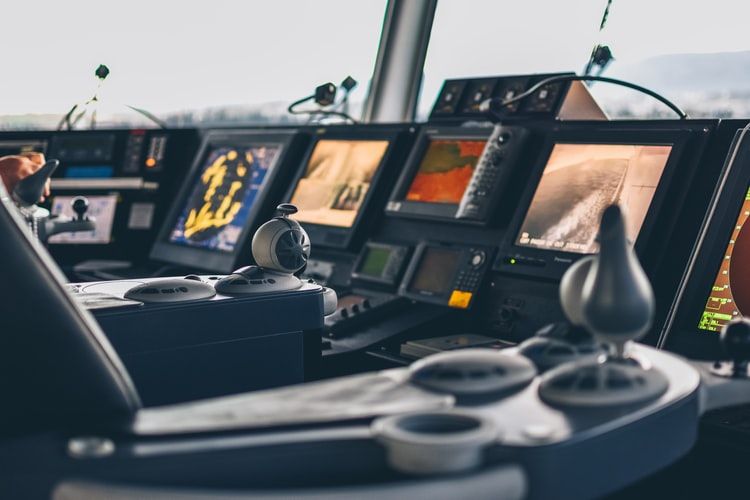 Shipbuilding and ship repair
Ships need designing and building - and maintaining and repairing. And that's where your career as a Shipbuilder or Shipwright comes in. Generally speaking either a degree from completing a maritime shipbuilding program, or undergoing a long apprenticeship is required to become a Shipbuilder / Shipwright.
A creative mind as well as an aptitude for physics, mathematics, engineering and construction is also necessary.
Port State Control
Training to work in Port State Control covers a number of fields and disciplines. A sound knowledge of maritime legislation and IMO conventions and protocols, standards and compliance, and qualification and licensing will often be needed in the role of a Port State Control Officer or Inspector.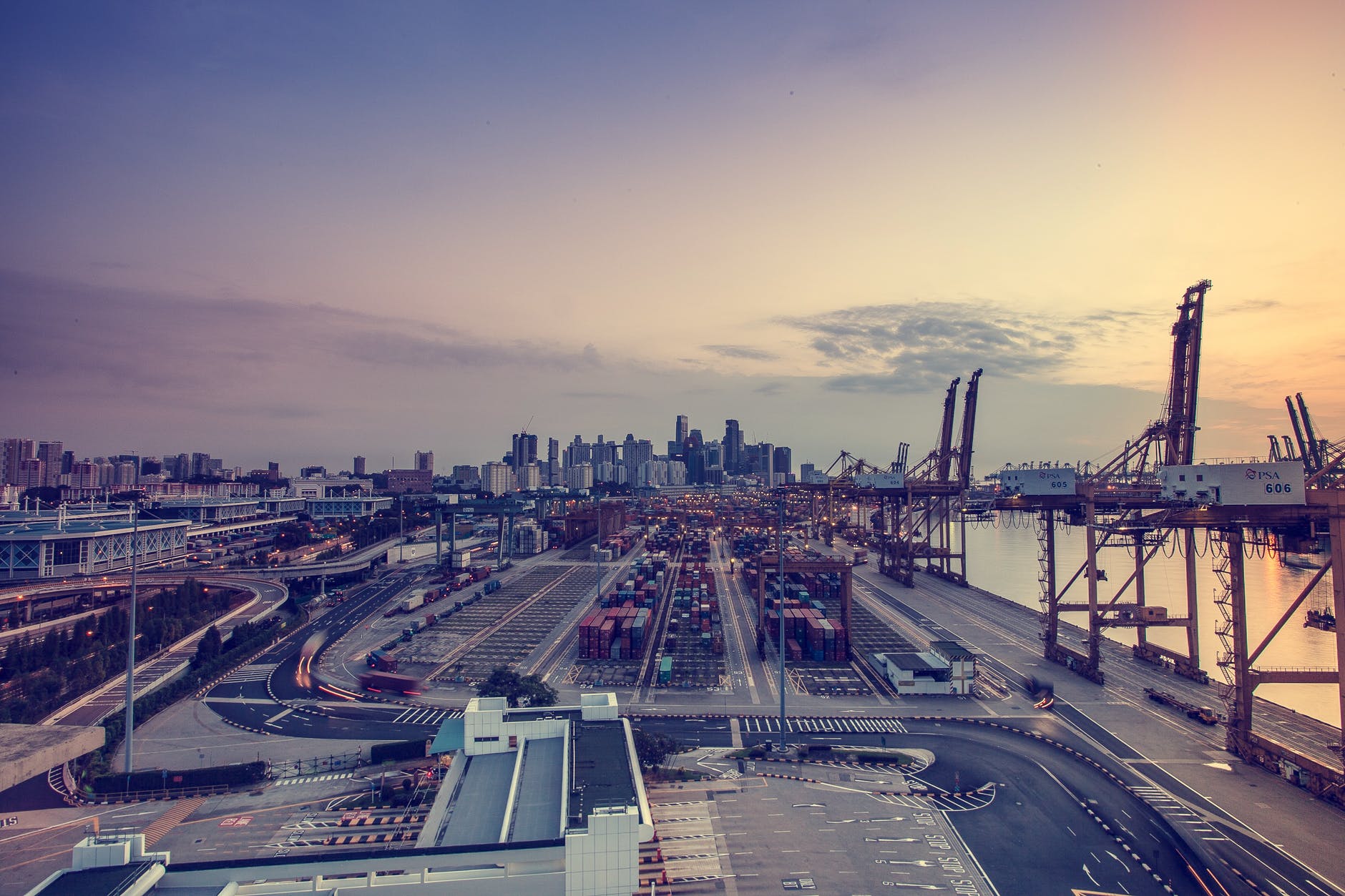 As will the skills needed to deal with port regulatory and emergency responses, enforcement and compliance, maritime security, and quality assurance.
All of these facets will prove critical when it comes to your role in inspecting foreign ships that come into port to certify that the condition of the vessel and her equipment is in compliance with international requirements.
It's important to find a good maritime training school
We've just scratched the surface and there are dozens more jobs that you can study for when enrolling for maritime professional training. One thing for new seafarers to remember is that the quality of your education usually translates into how employable you are.
But the training you undertake depends on the field you choose. The good news is there are a wealth of maritime school options to choose from, depending on your location and they'll offer a range of courses for budding seafarers of all ages, interests, skills and backgrounds.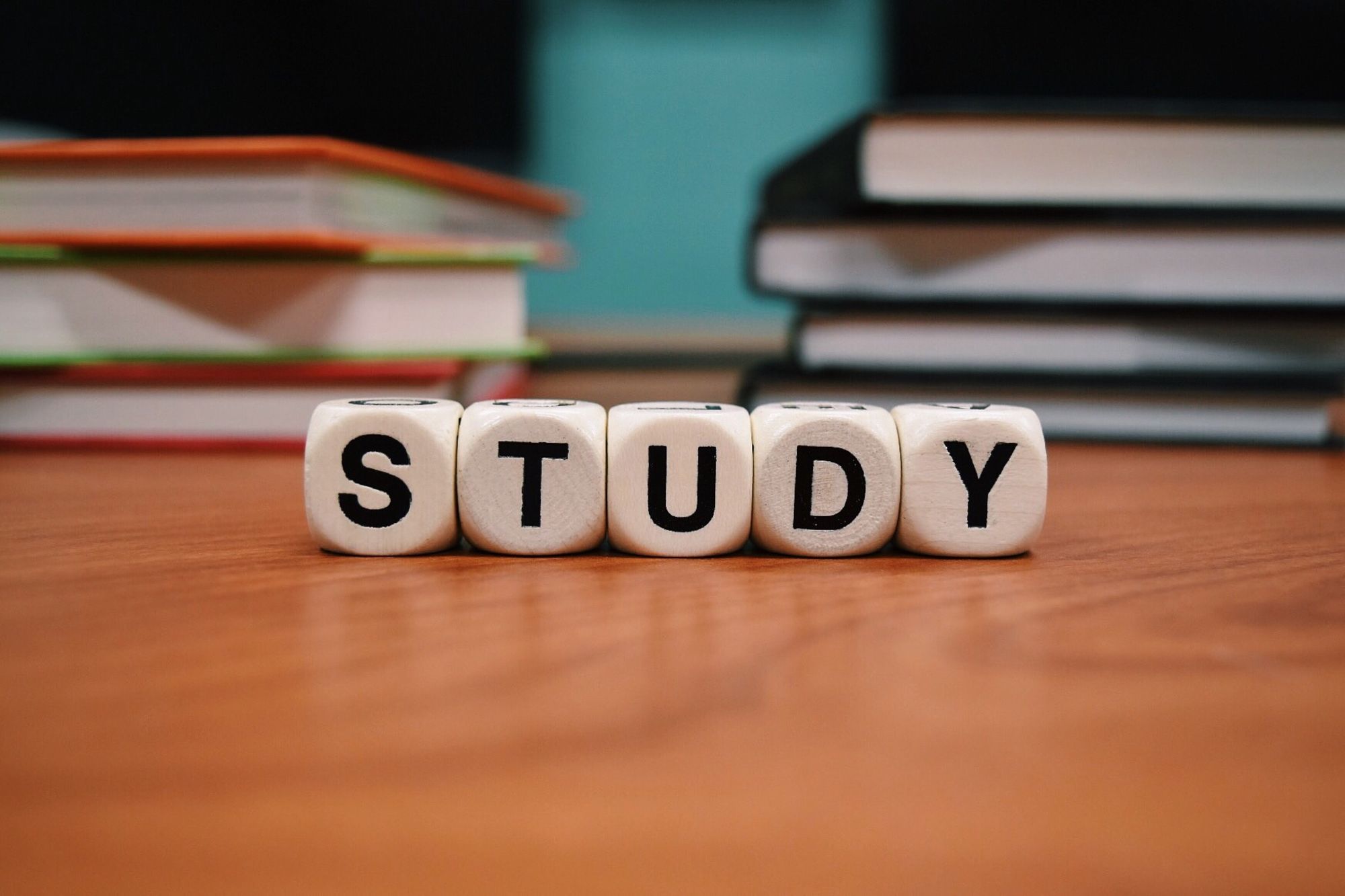 And even if it's not possible to relocate to train as a seafarer right now, don't worry as distance learning courses are also offered by a number of maritime academy institutes.
What is maritime training: conclusion
Whatever career in shipping and seafarer jobs you pursue, you need to be certified for the rank you are applying for, and trained for the tasks you will be expected to perform.
This training also needs to conform to International Maritime Organisation standards. And don't forget that if you are ocean bound you must also hold the correct medical certificate before you can be hired to work on a vessel.
Additionally, in order to be able to carry out certain duties, some crew members will need to hold a Certificate of Competency (CoC) or Certificate of Equivalent Competency (CEC).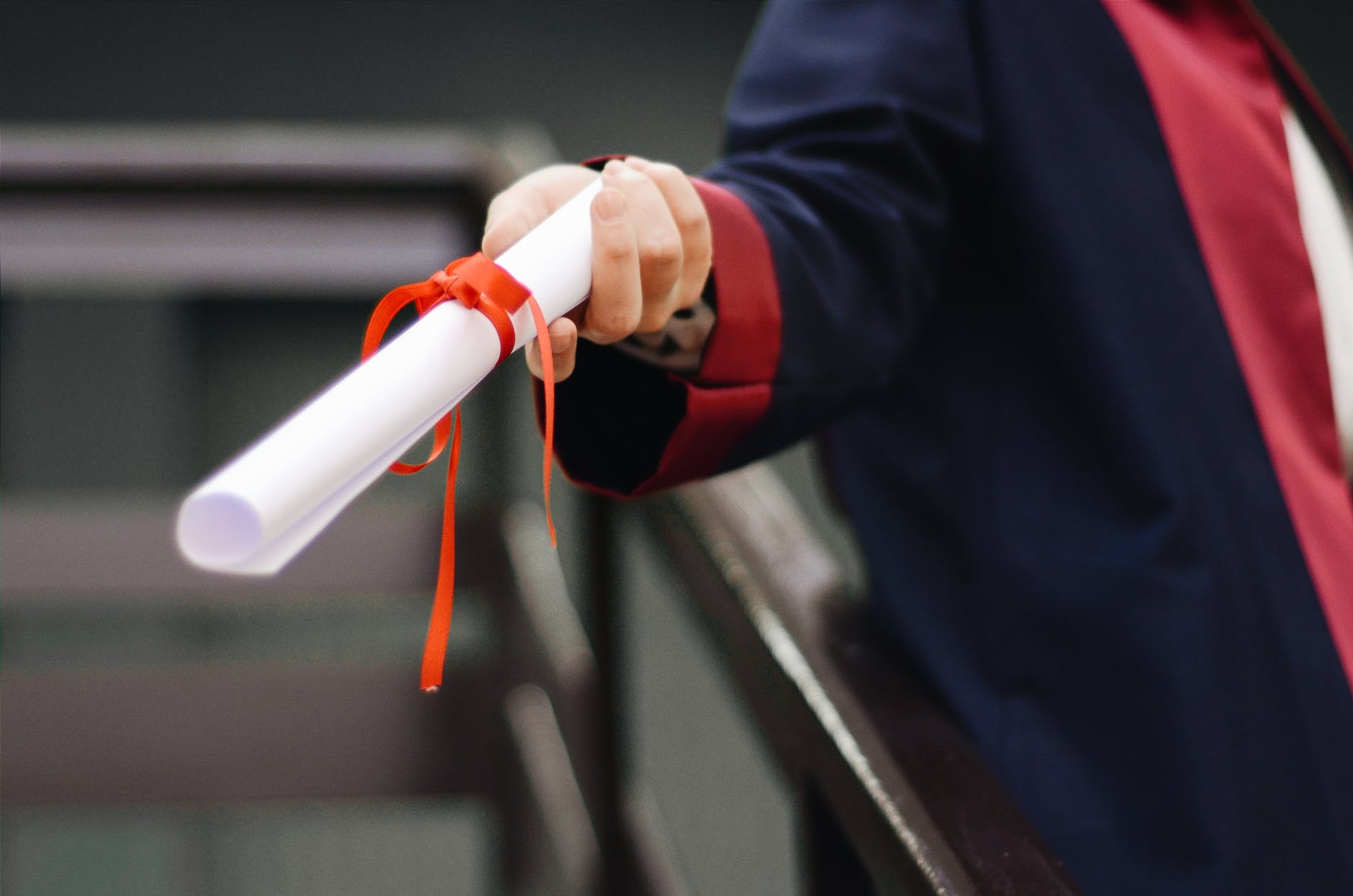 And once you've qualified and got your seafarer license it will be time to put everything you've learned into action and start applying for contracts. That means exploring all the different ways you can find jobs at sea such as social media, seafarer jobs boards, maritime recruitment agencies - and more.
Martide can help you find your next seafarer job
Meanwhile, if you're qualified and raring to go and want to find entry level cargo ship jobs right now, check out Martide's hot vacancies for seafarers.
From Able Seaman jobs to Oiler jobs to Junior Electrical Engineers - chances are, we have the exact position you're looking for.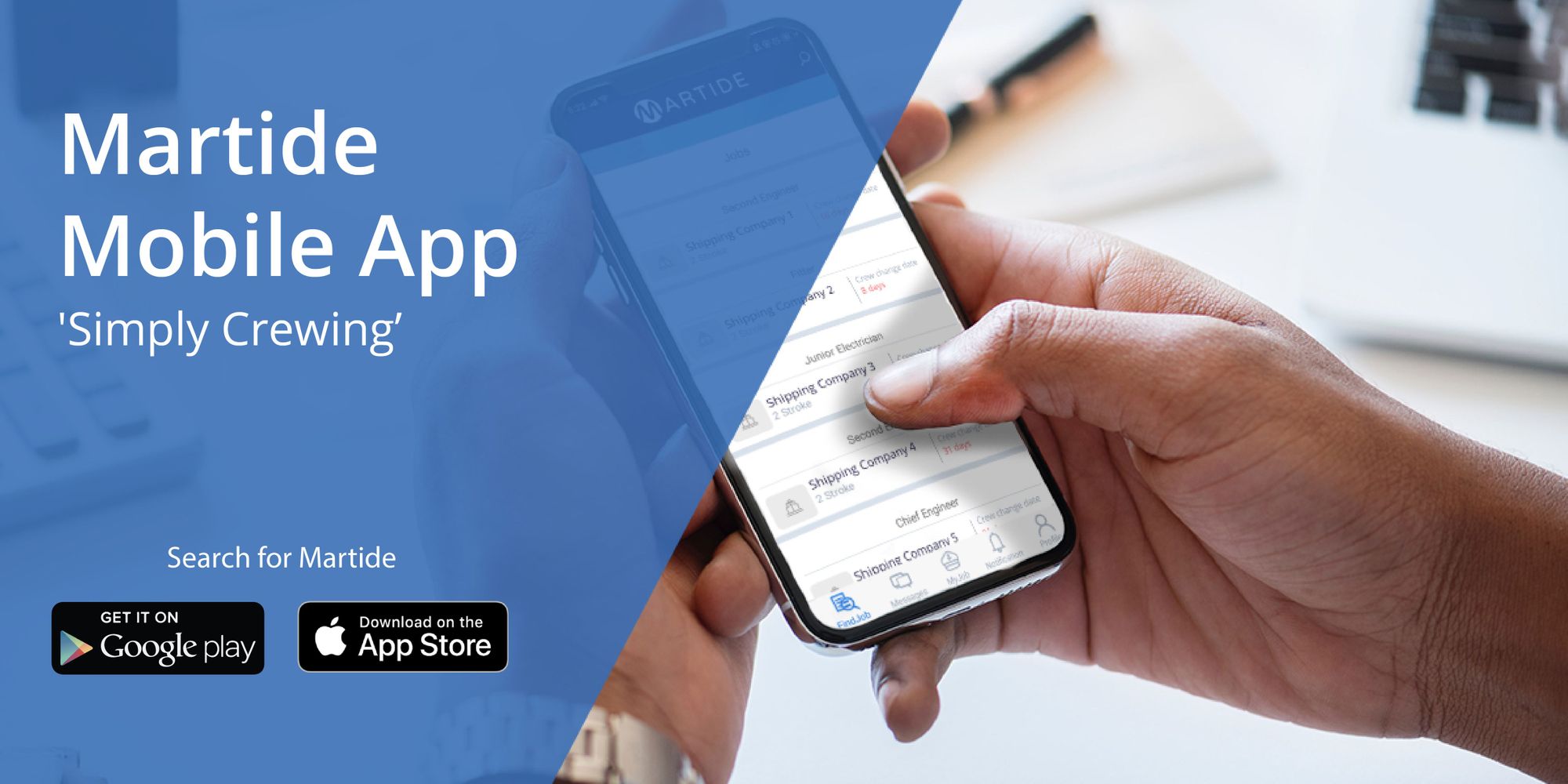 You should also download our free mobile app!
The Martide app is available from the App Store and Google Play and has been designed especially for seafarers.
Create your profile then easily find and apply for the latest jobs, all while staying in touch with shipowners and manning agents through the messaging feature.
Then all you need to do is to impress them enough to make them want to sign on the dotted line!
Read the previous article in this series: The Ultimate Guide to Finding Jobs at Sea
Read the next article in this series: Your Guide to Different Types of Seafarer Jobs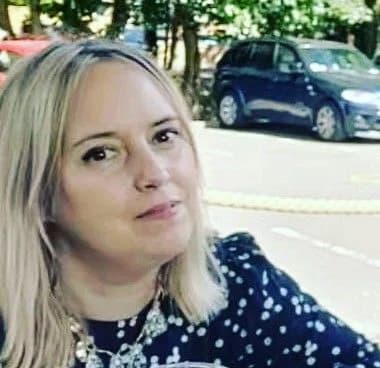 Eve Church
Eve is Martide's content writer and publishes regular posts on everything from our maritime recruitment and crew planning software to life at sea.
UK