What is Mobile Maritime Recruitment?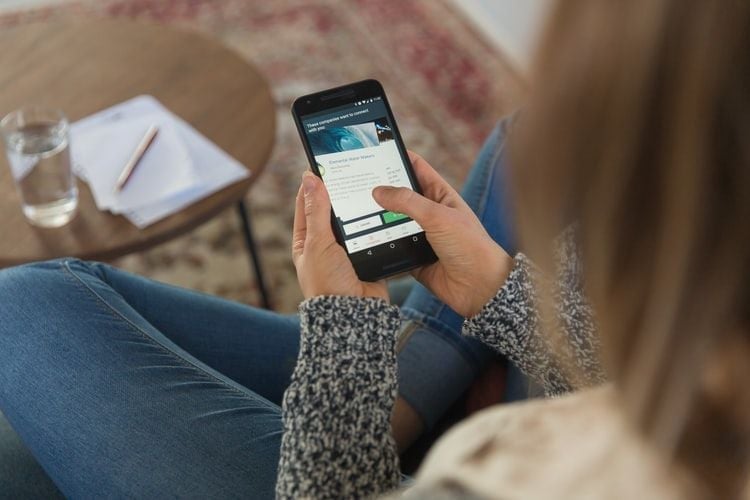 Are you reading this blog post on your laptop or desktop computer? Or are you reading it on your phone or tablet? Why are we asking you might wonder, but trust us, there is a point to this - and it can affect the way you run your maritime recruitment and crew planning operations.
You see, according to this report, as of the time of writing, 55% of global users prefer to browse the web on their mobile devices i.e. their smartphones and tablets rather than on a computer or laptop. (Although the percentage of tablet users is just 4% of that figure.)
What does this mean for your small to medium-sized shipping company? It means that if you're not utilizing mobile recruitment, you're missing out on an awful lot of potentially great seafarer candidates for your job vacancies.
In this blog post we're going to look at what exactly mobile recruiting is, what the benefits are to you as an employer or recruiter in the shipping industry, and how you can harness the power of mobile maritime recruiting to help you source great crew.
What is mobile maritime recruitment?
You might still be using phone calls and emails to power your maritime recruitment drive, or you might be outsourcing recruitment to a manning agent. But as we've seen, the huge rise in smartphone usage has made mobile recruiting an increasingly popular choice.
At its core, mobile recruitment is using mobile technology such as mobile apps, SMS, and websites that are optimized for mobile to attract, source, track, and hire candidates.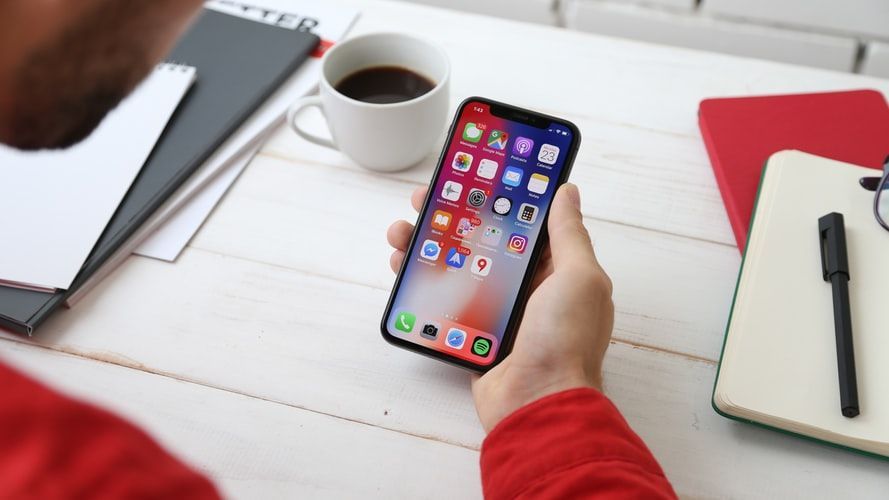 And while you might find that more traditional ways of recruiting seem to be working okay for you, wouldn't it be great to know that you're doing everything possible to attract and retain skilled and qualified seafarers?
Read more: Is Your Maritime Recruitment Agency Finding You the Best Seafarers?
5 Benefits of mobile recruitment
It can save you time and money by giving you access to a much bigger pool of candidates for your vacant jobs at sea.
It allows you to run your maritime recruitment operations from anywhere - you don't have to be physically sitting at your desk.
It makes it easier for seafarer candidates to apply for your jobs. And that in turn will make it more likely that they'll complete the recruitment process rather than dropping out halfway through and ghosting you.
It will make you more appealing to younger, more technically minded candidates who expect companies these days to be using the most advanced recruitment methods.
It makes it easier for seafarers to apply for your jobs when they're on the go - which they so often are!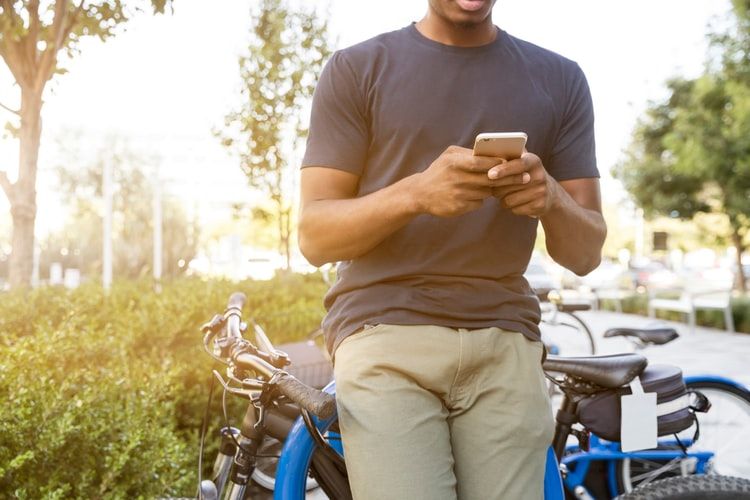 How can YOU integrate mobile maritime recruitment into your hiring process?
Experts in recruitment recommend a number of things when it comes to making mobile recruitment a part of your candidate sourcing and hiring strategy:
Make sure your website is optimized for mobile. Put simply, that means that your website should work just as seamlessly and be just as easy to read and use on mobile devices as it is on a computer. It goes without saying that designing a great website can be expensive, but in today's world a great website is a must if you want to keep up with the competition and attract decent seafarer candidates.
Make sure your company has an app. While it's crucial for your brand image that your website looks good, it will be even better if you have an app. In particular a seafarer job app. Again, it is not going to be cheap to hire someone to create your app, but it's a long term investment that should pay off.
Utilize the power of social media. Hiring websites and seafarer job boards are all well and good but you're missing a trick if you're not including social media in your maritime recruitment strategy. Most Facebook, Twitter and LinkedIn users visit those sites on their phones and you should be posting your job vacancies on those sites too if you want to attract the attention of mobile users. Yes it can be time consuming, but social media can be a rich, untapped resource if you're not using it already
Read more: Why LinkedIn Can be a Better Maritime Recruitment Tool than a Resume
What should a great mobile job app look like?
It's unlikely that you'll be designing, coding and building your own mobile seafarer job app in which case you will need to outsource this to a web or app developer. However, it's always good to know the basics of what you need.
Any recruitment or job app worth its salt will, first and foremost, need to look good and function well. That means making sure:
It's easy for users - i.e. seafarers - to login and create an account.
The wording you use is clear and concise and easy to read on a small screen.
The forms that applicants need to fill out are simple and don't contain unnecessary steps.
That all content fits the screen correctly.
That the layout is intuitive and each screen is a logical part of a step-by-step process.
That the overall design is attractive and functional.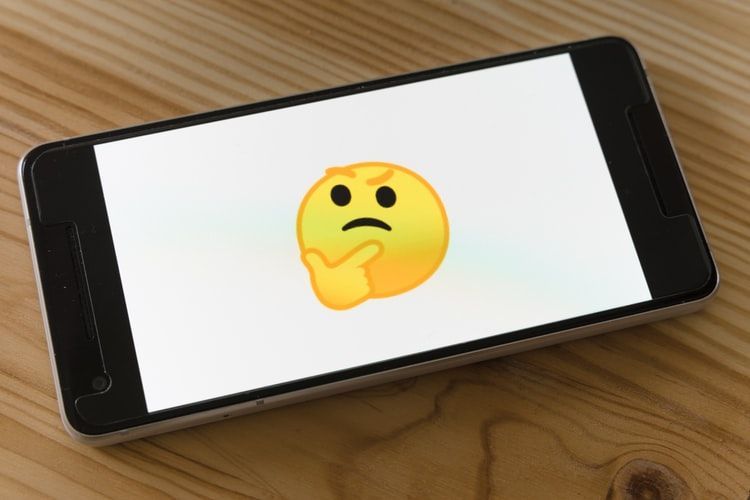 Put simply, the better your app, the higher the chances are of seafarers downloading it, using it, applying for your jobs through it, and recommending it to their friends and fellow crew.
Mobile maritime recruitment: what to do next
If you're thinking that mobile maritime recruiting is the right direction for your small to mid-sized shipping company, the way we see it, is that you have two choices!
You can either find and hire a web or app developer to design and build your own app so you can jump onto the mobile recruitment trend (which isn't going anywhere, by the way…)
Or if that sounds too time consuming, daunting and expensive, you can start posting your seafarer job vacancies on Martide and let seafarers find you through our mobile app!
That way you barely have to lift a finger or spend a dime!
Bonus: our website is mobile optimized AND we post our clients' jobs on our social media accounts to promote them to a far wider audience too.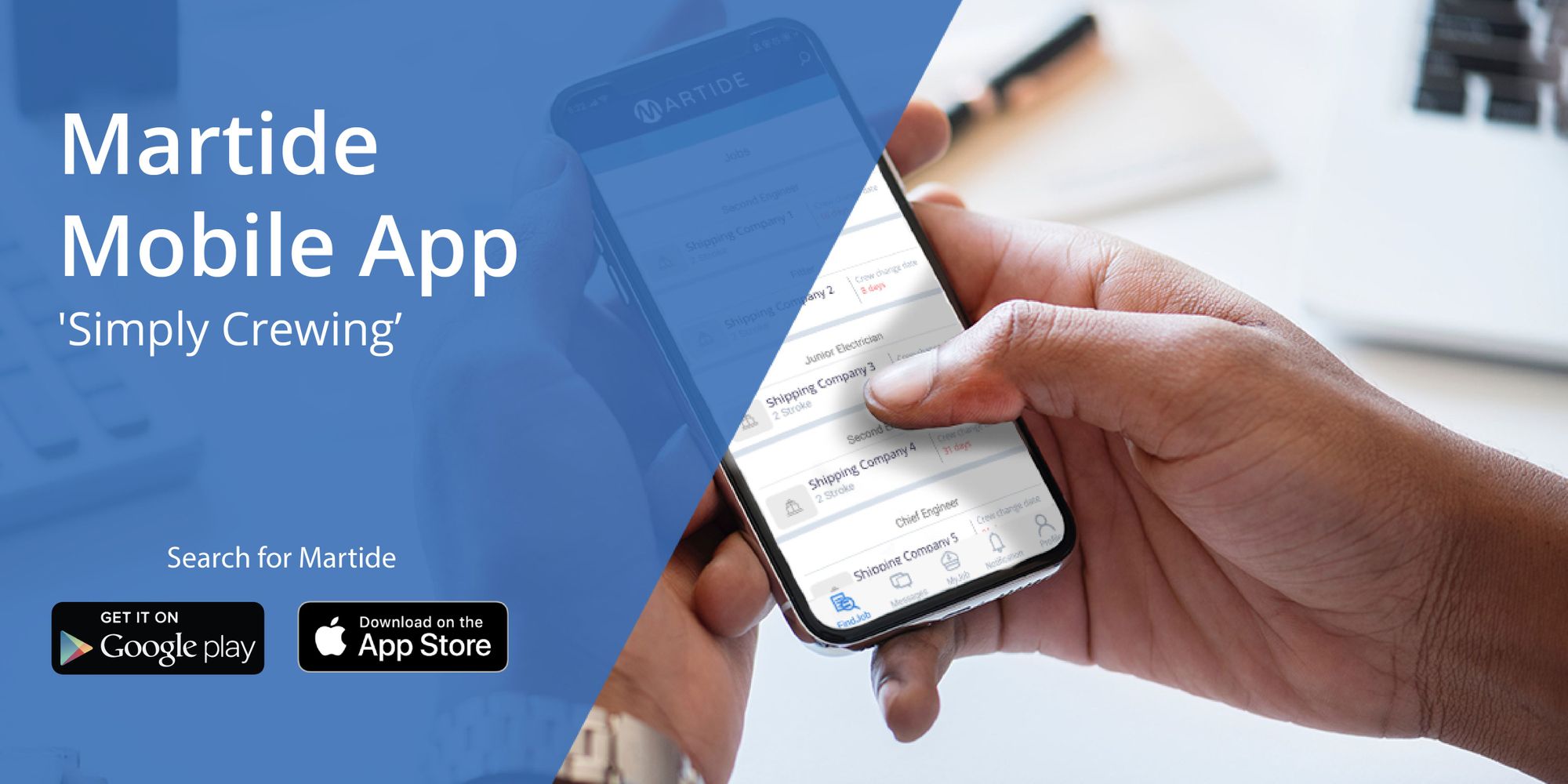 Read more: How to Connect with Martide on Social Media
So if you want to kill three birds with one stone, as the saying goes, all you need to do is create a free Martide account and start posting your maritime job vacancies.
7 Benefits of a free Martide account
If you're wondering 'Free?! What's in it for Martide?', well, we do offer paid upgraded accounts, however our basic account still has tons of features and benefits, for both employers and manning agents.
For absolutely zero money you'll:
Find the right candidates quickly and easily and save time, effort and money.
Have your job vacancies in front of potential candidates thanks to our mobile app.
Enjoy an Applicant Tracking System that shows where in the process your candidate is.
Streamline your existing processes and make life simpler for you and your team.
Source seafarers, validate documents and schedule interviews without leaving Martide.
Focus on finding the best candidates for your vacancies - not on paperwork and admin.
Increase the chances of finding seafarers via access to a global audience of job seekers.
Is it time your shipping company or manning agency embraced a better way of recruiting seafarers? If so, create your free Martide account today and start enjoying the benefits of mobile maritime recruitment right away!