Simplify Maritime Recruitment with Martide Message Templates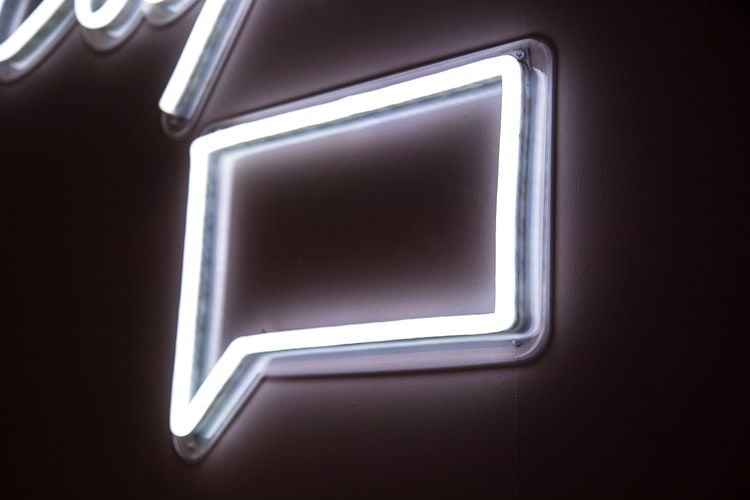 At Martide, we know that as a shipowner or ship manager working in a small to medium sized shipping company, your days are hectic: maritime recruitment, crew management, human resources, staff management, fleet management, business development, strategies...the list goes on.
Which is why we've made it far easier for you (or the staff who are managing your recruitment) to stay in touch with existing and prospective candidates, hired seafarers, and manning agents.
We hope you're already enjoying your new look message inbox which we redesigned early in 2020 to not only look better, but to also function more intuitively.
Now we'd like to draw your attention to a small, but important, feature that can make life in maritime recruitment that little bit less stressful!
Simplify maritime recruitment with Message Templates
Martide's Message Templates feature has been created to make it quicker and easier for you as an employer to communicate with your candidates / applicants / seafarers, as well as your manning agents.
(Wondering whether or not you should take the leap and outsource your recruitment to a manning agent? Read about the pros and cons of doing so here!)
In a nutshell, Martide's Message Templates function enables you to pre-write the emails you send the most by creating standard templates.
You can then easily select the relevant template from a drop down box in your inbox when you're emailing a contact.
This means you don't have to go through the time wasting tedium of typing out the same old messages over and over again!
How to set Message Templates up
First of all, log in to your Martide account and click on your profile picture in the top right hand corner. You will see a drop down menu: click Settings and you will now see a number of icons. Click Message Templates. That all looks like this:
When you click on Message Templates you will see a page that looks like this:
This is the main Message Templates page and this is where you can:
Search for existing Message Templates that you've already created.
Add new Message Templates.
Edit or delete existing Message Templates.
As you can see in our example above, we currently have two templates: Contract Details and Flight Details.
You can add as many templates as you like and our two are just an example. You could add a standard templated reply for manning agents' cold outreach emails, candidate interview invitation emails, application rejection emails, or even email blasts that give all seafarers updates on current situations.
(For this we've recently created a 'Message All Seafarers' feature that allows you to push a message out to everyone in your mailing list. It's really handy for keeping seafarers - both those onboard your vessels, and those who are waiting to be lined up - up to date with the latest news.)
Now we want to add a new template. To do this, click the blue Add button on the main Message Template page (see image above.) You will be taken to this page:
As you can see, it's really simple to create a template. Simply name your template, write the message into the template box and click Save.
Your new template will then appear on the main Message Template page.
Once your template(s) are created, you'll now need to know how to send them to your contacts. Read on and we will explain exactly how you do that.
How to use a Message Template
Go to your message inbox by clicking the envelope icon on the top right of your screen:
When you're in your inbox, select the seafarer or manning agent you wish to send a message to by scrolling down the left hand side of the page and clicking on their name.
The message thread (or a blank message if you haven't communicated with them yet) will open:
In our example, we're going to follow up our last message in which we thanked the candidate for their interest in our vacant Ordinary Seaman position on our (fictitious!) vessel the M/V Black Pearl by selecting the Contract Details template - this is because we've decided to hire them.
Click on the star icon to select your message template.
Select the relevant template in the drop down box.
You will then see another pop up box which shows you the message's text - this is so you can be sure you have the right message. It looks like this:
Don't worry if the layout doesn't look like it's correctly spaced out - it will be in the actual message! When you click Apply:
The text will appear as you typed it originally.
The message will appear in your inbox but it won't have been sent yet.
This is so you can make any changes or add an attachment (use the paperclip icon - see image below) if needed.
Once you're ready, click Send and the message template will appear in your message thread:
How to edit or delete an existing template
This is super easy. Go to the main Message Template page and click either Edit or Delete on the template you want to change or remove:
If you click Edit you'll be taken to the template where you can make any changes.
If you click Delete the template will be removed. Make sure you want to delete it as you won't get a warning!
Some ideas for message templates
We've talked about the benefits of using email templates before. Our examples above are just for short messages confirming contract and flight details, but you can really set up templates for anything you need.
Want some more ideas? Once they're written and you've entered them into Martide's platform, these maritime recruitment templates will save you plenty of time!
How to Write Engaging Candidate Sourcing Emails in Maritime Recruitment
How to Write Receipt of Application Emails in Maritime Recruitment
How to Write Phone Interview Invitation Emails in Maritime Recruitment
How to Write Interview Invitation Email Templates in Maritime Recruitment
How to Write Job Offer Email Templates in Maritime Recruitment
And that's everything you need to know about using Message Templates! We hope you find them useful. If you'd like to read a step by step, more factual guide to using Message Templates you can find that here. We have plenty of other step by step guides - to take a look at all of our help guides for Martide's various features and functions, visit the main Support page for Shipowners/Managers here.