Social Media & Seafarers: Is Facebook Killing Your Maritime Career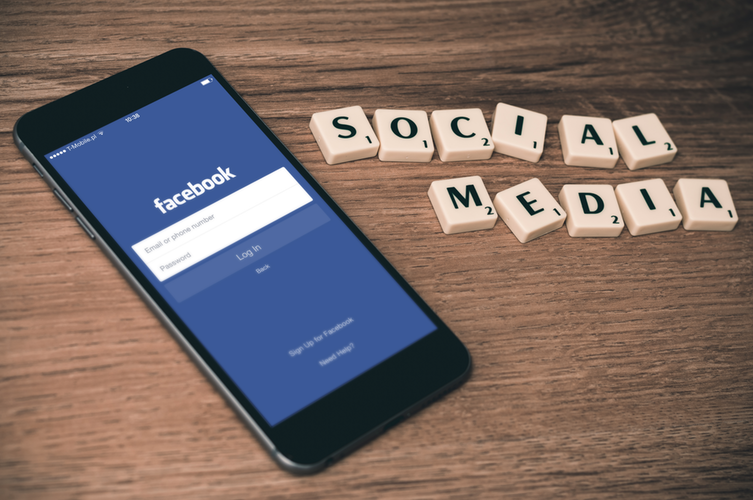 Social media and seafarers may not always make the best bed fellows. While life at sea is very different now to the old days of "what happens at sea stays at sea" there is still the potential of unflattering or downright career-ending photos and posts being seen by more than just your crewmates.
Depending on your point of view, social media can be a blessing or a curse - or a combination of the two. It's great to be able to stay in touch with family and friends ashore through Facebook Messenger if your vessel has WiFi. But it can also leave you falling foul of rules and regulations on board ship if you post something that's inflammatory or a potential breach of security.
And that's not even taking into account the effect - both good and bad - social media can have on your career at sea.
We've written a social media guide for sailors before which looked at some of the dos and don'ts concerning social media and seafarers. Perhaps the biggest takeaway from this would be to be accountable for what you post. Stop before you hit send and think "What would my superiors or my family think about this post?"
And if you're about to start looking for a new job or contract in the maritime industry, you can add recruitment companies, potential employers and manning agents to that list too!
Misuse of social media can be career suicide
Put simply, there are no secrets in social media and this means that depending on how you have your privacy settings configured, anyone can see what you post. Let's face it, you could write the best resume in the world but if you were a shipowner looking for crew members for your vessel, would YOU want to hire the seafarer who was constantly posting drunken selfies or racist tweets? Probably not.
A recent survey showed that 70% of employers check a candidate's social media profiles during the hiring process.
That's because these days checking out a candidate's social media profiles is a quick and easy way for recruiters and companies to get a real feel for the person they're considering hiring. And you might have impressed them with your CV and charmed them during a Skype interview, but if one look at your Instagram shows you to be out of control, disrespectful or a trouble maker, they're going to think twice about signing off on your contract.
Instead use your social media profile to sell yourself
It's true what they say: first impressions do count and while we're not suggesting you delete every photo or meme you ever posted to Facebook or Instagram, take an honest look at your pictures and posts and see if they could be off-putting in any way to a crewing firm or employer.
Delete the dodgy tweets and non-stop party pics and instead use your social media profile to make you stand out in a good way to a potential employer!
So yes, social media and seafarers can be friends! With many employers actively using sites such as Facebook, Twitter and LinkedIn to post open shipping jobs and to search for new crew members, chances are you could land yourself your next contract at sea through social media too.
That's another reason why you should be making sure you're showing yourself in the best light possible online.
How to detox your social media accounts
A basic rule of thumb when you're giving your social media accounts an audit is to use common sense. Be polite in your comments. Don't make inflammatory or hateful remarks. Respect other races, cultures, religions and points of view.
The old adage "if you can't say anything nice, don't say anything at all" was made for social media. And remember that nothing can be unsaid - we have screenshots to thank for that!
Once you've got rid of anything that you think could stand between you and your next seafaring contract, once again check your privacy controls. Companies like Facebook update their privacy policies regularly so you should ensure you stay on top of this by checking your settings every month or so.
Of course not all social media platforms are the same: some are more visual like Snapchat or Pinterest, some have a professional vibe like LinkedIn where you can find more focus on seafarer job vacancies, and some are complete free-for-alls like Facebook and Twitter! So what are some of the ways you can use your profiles to your advantage?
Social media and seafarers: how to make Facebook work for you
We're taking a look at Facebook, just because it's the social network with the most users (2.7 billion as of writing) and you probably have an account! We do too - go follow us and check out our daily job posts. We're one of those people we mentioned earlier who are recruiting for seafaring jobs through Facebook!
3 tips for making your Facebook profile employer-friendly
Choose a profile picture that shows you in a good light. Facebook isn't a professional networking platform so you don't have to be formal but it might be best to go for a profile pic that's flattering, shows your face and just makes an all-round good first impression.
Update your profile. One thing employers or recruiters are looking for when they check you out online is to make sure you are who you say you are. By filling in your profile: your real name, current position and employer, and where in the world you live (or are currently based) you'll give them more confidence in you as a potential recruit.
Don't shoot yourself in the foot! Okay, we've covered not posting derogatory or offensive posts but have you ever wanted to log in to Facebook and blow off steam about your employer, master, chief officer etc after a hard day's work? Don't! There are countless stories in the news about people who've been fired because of unflattering or downright rude things they've posted on Facebook about their company or boss. Don't be one of them!
We hope you've found this social media guide for sailors useful. The main thing to remember if you're looking for your next job at sea is that when it comes to social media and seafarers, the way you act on Facebook and other websites speaks volumes about how you might behave on board a vessel.
The maritime industry, with its need for regulations, deadlines, security and integrity is very different to many shore based jobs. No one's saying don't have fun when you're between contracts and on shore leave but there's a difference between having a few drinks with friends and going viral for all the wrong reasons!
Looking for your next contract? Martide have open crewing positions for all ranks and experiences.
Register your account now to apply or make it even quicker and easier to stay on top of our latest jobs by downloading our free mobile app from the App Store for iPhone or from Google Play for Android.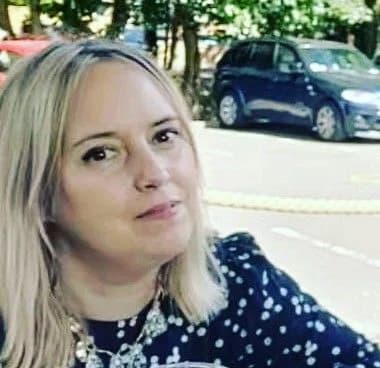 Eve Church
Eve is Martide's content writer and publishes regular posts on everything from our maritime recruitment and crew planning software to life at sea.
UK