The Best Interview Questions for Hiring Seafarers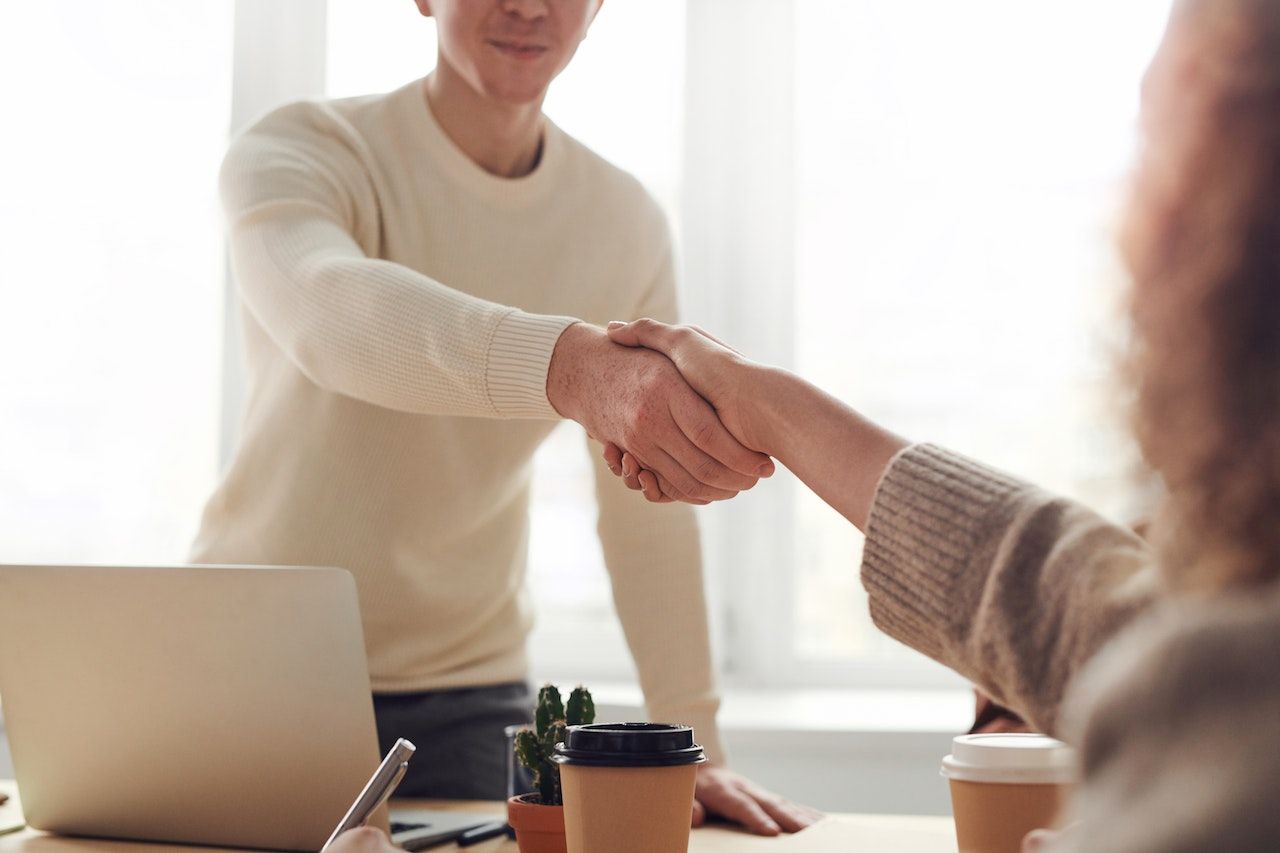 Whether you are a small to medium sized shipowner, crew operator, maritime recruitment officer or ship manager, we know how stressful maritime recruitment is – going through numerous seafarer resumes, formulating the right interview questions, and discerning the best candidate for the seafarer post.
That's just an overview and there's a whole lot of nitty-gritty details in the maritime recruitment process beneath that that you're hoping leads to filling your vacant seafarer jobs at sea.
Don't worry, we hear you and we're here to help you find the best seafarer for your ship.
The best interview questions for hiring seafarers
Besides the regular recruitment process, proper questioning during a seafarer applicant interview is crucial in order to ensure that the applicant is both qualified and well-suited for the seafarer job.
Seafaring is a demanding and challenging profession that requires a wide range of physical, mental, and technical skills, as well as personal characteristics, so it's of utmost importance to ask the right interview questions.
By improving your maritime recruitment process, you can gain a better understanding of a candidate's abilities, why they want to become a seafarer, and whether they will be able to perform their duties effectively and safely.
Additionally, asking the right questions during an interview can help identify any potential red flags that may not be evident from an applicant's seafarer resume or qualifications.
This is particularly important for seafaring positions, where the safety and well-being of the crew, as well as the vessel and cargo, are at stake.
It's also important to not only to evaluate the seafarer qualifications but also to know if the candidate is a good fit for the organization.
Proper questioning can be a powerful tool that you can use to identify the best candidates and ensure that you hire the best seafarer on board.
What should you include in your interview questions?
Physical ability and fitness
As mentioned earlier, seafarer jobs can be challenging in several aspects. It is important during the maritime recruitment process to go beyond what is written in a seafarer resume to see that the reason why they want to work on your vessel is clear.
Asking about an applicant's physical fitness will help you determine if they have the ability to perform seafaring tasks that are physically exhausting.
You can assess if they can carry out the physical demands of the seafarer job, like heavy lifting, climbing ladders, and working in confined spaces – or have them share any previous accidents or injuries that may affect their ability to perform the duties of a seafarer.
You can also include simple interview questions related to how they cope with sea-sickness.
Interview questions on this topic will also expose any limitations that would prevent them from performing the duties of a seafarer like if they are able to work for long periods of time on a vessel, which includes days, nights, and weekends or if they are comfortable working in varying weather conditions.
Mental health and ability to handle stress and isolation
This is a vital aspect that you can't see in a seafarer resume and only your interview questions can unravel.
Maritime recruitment processes may differ in ways of approaching this topic, but taking time to look into this is important in finding the next seafarer who can fill the job vacancy in your ship.
Including this in your interview questions can help determine if a seafarer candidate has been diagnosed with any mental health conditions before.
Interview questions may touch on how the candidate or seafarer was able to handle long periods of isolation and confinement on a vessel, how they cope with stress and pressure and handle being away from family and friends for long periods of time.
Situational questions related to ship evacuation or emergency scenarios, for example, will also help reveal the mental capability and readiness of a candidate.
This part of maritime recruitment is important as it will let you know if the candidate you're processing can be responsible for the safety of others and the vessel itself.
Previous medical history and current medications
Unlike when on land, there are no accessible hospitals when a ship is at sea.
Medical needs and emergencies can only be treated by the available tools and medications in the ship.
With that, it is important to know if the candidate is currently taking any medication – what medication and what is it for?
Knowing about any diagnosed medical condition, surgery, or hospitalization is vital as this will help you decide if they are fit for the seafarer job that you're trying to fill.
Including this in your interview questions will let you know if the candidate meets the medical and physical requirements of the STCW (Standards of Training, Certification and Watchkeeping) Convention.
Education, training, and previous experience
Needless to say, this is one of the important components of your maritime recruitment checklist.
Asking about training and experience in your interview questions will reveal the competency of the candidate before you.
Interview questions can encompass the candidate's highest level of education, the field they studied in, maritime-related certifications or licenses, and specific training they received that relates to the position they are applying for.
You can also include interview questions related to how long they have been working in the maritime industry, if they have any training or experience in navigation, ship operation, or maintenance.
It is also important to assess their familiarity with the International Convention on Standards of Training, Certification and Watchkeeping (STCW), International Safety Management (ISM) Code, International Convention for the Prevention of Pollution from Ships (MARPOL), and International Ship and Port Facility Security (ISPS) Code under this topic.
You also need to ask interviewees about the type of vessels they've worked on in the past, how long they've worked on those ships and in what capacities, and what types of jobs they've held on board vessels.
This will help you discover how much experience they have working in the type of vessel or position they are applying for.
Like in a regular recruitment scene, looking at the knowledge and skills of the applicant is important in knowing how they can contribute to the progress and growth of the business.
In maritime recruitment, besides asking your candidates about their seafarer resume and why they want to become a seafarer, you must also check the amount of knowledge that they have about the seafarer position they are applying for.
Navigational skills and knowledge of ship systems
Depending on the rank and position, interview questions about these topics can touch on the candidate's familiarity with navigation equipment and software, radar, GPS, use of nautical charts, publications, and other navigation technologies.
This will also help you know if they are comfortable using ECDIS.
Knowledge of safety procedures and emergency response
Your maritime recruitment interview questions under this topic can be about the ship's emergency procedures and emergency signaling systems, fire-fighting equipment and procedures, life-saving equipment and procedures, stability and damage control procedures, crew mustering and abandonment procedures, and the other procedures relevant to the seafarer post you're hiring for.
Besides the hard skills seafarers possess, it's also important to invest in candidates with soft skills.
Seafarers with loyalty, integrity, and overall good personality are like gemstones that should be taken care of.
Work ethic and reliability
Your interview questions can be formulated into open-ended questions that will allow candidates to provide longer answers.
You can ask them to provide an example of a time when they went above and beyond job duties, how they handled multiple tasks and priorities, how they stayed organized and how they prioritized workload.
This part will allow you in turn to assess if they are comfortable working overtime or extended hours when necessary, working on a rotating and often unpredictable schedule, taking on additional responsibilities when required, and working independently.
The interview questions that you can ask will vary depending on the job vacancy you're hiring for to further know if a candidate is perfect for the seafarer post.
Using Martide's crewing software for your maritime recruitment
Whether you are a small to medium sized shipowner, crew operator, maritime recruitment officer or ship manager, here at Martide, we aim to help you with your maritime recruitment process and use technology to make it easier in any way we can.
With that, you can start selecting the topics you'd want to include in your interview questions and you can rely on our customizable Forms where you can store them afterwards.
To give you more idea about this, don't hesitate to sign up on our website and we'll gladly give you a demo anytime you want on how you can further streamline your recruitment process that can eventually grow your maritime business.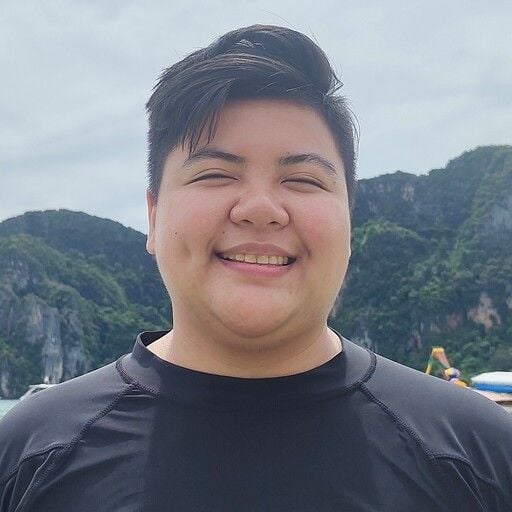 Nathaly Seruela
Former content writer at Martide.