9 Crew Retention Strategies to Stop Seafarers Jumping Ship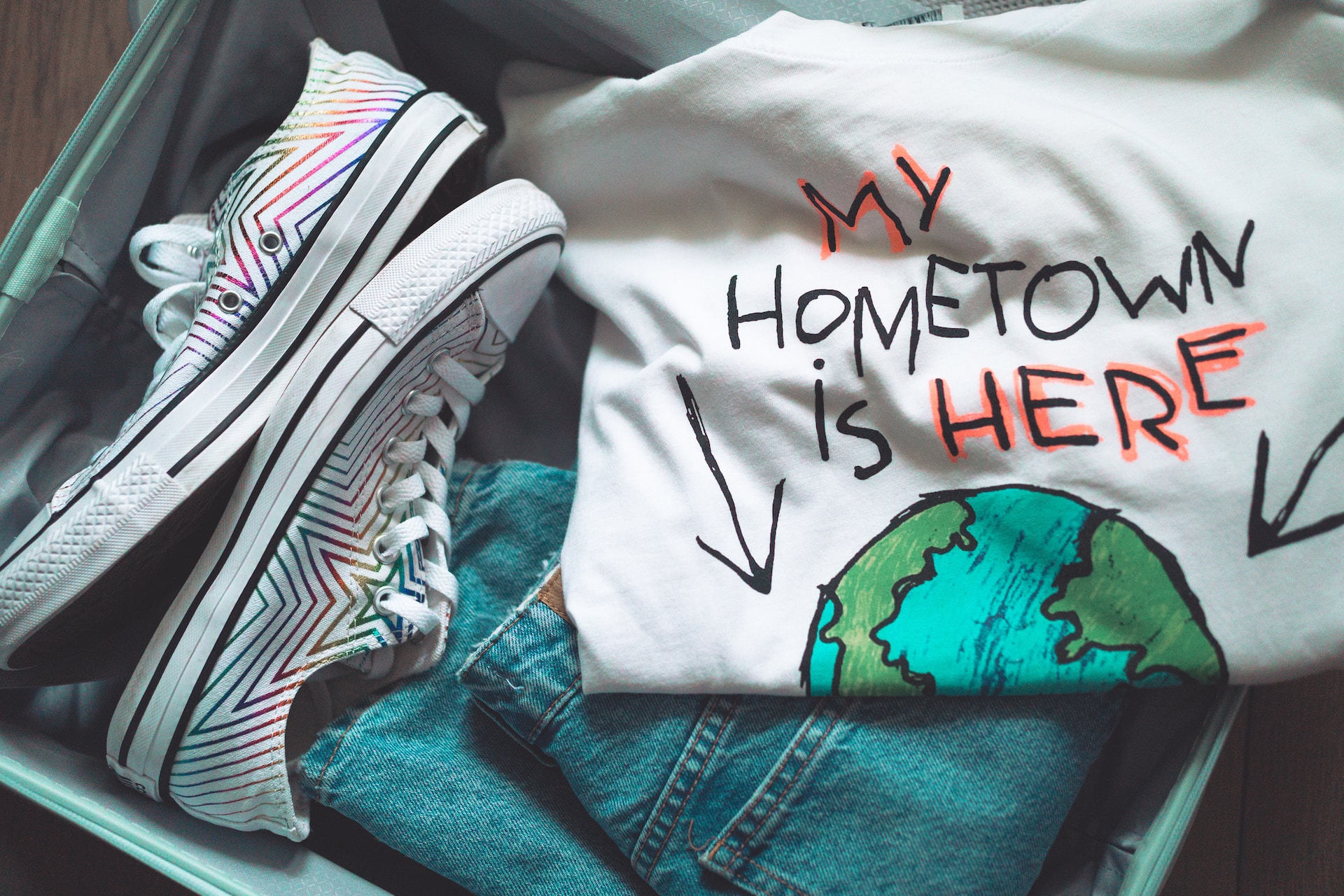 In the maritime industry where the majority of seafarers work on a contract basis, constantly dealing with crew turnover can be a major source of frustration and stress for shipowners, ship managers, crew managers, recruitment officers and manning agents.
And as the discussion about the global shortage of high quality crew within the maritime industry continues, it means it could be time to talk about your crew retention strategies.
In an ideal world the same hardworking and skilled crew members would return to your shipping company or manning agency time and time again when they're ready to get back to work after a period of rest.
But with qualified, experienced and diligent crew being increasingly hard to come by, crew retention is becoming a thorn in many small to mid-sized shipping companies' sides.
And to exacerbate the issue, many seamen and women are choosing to transition to maritime jobs ashore earlier than ever before, cutting short their time spent at sea. So what can you as a manning agent or crew manager do to stop your crew from jumping ship?
If you're feeling the pressure of trying to constantly find new seafarers for your vessels you need to come up with some crew and employee retention ideas - and fast! Hopefully our suggestions will give you some pointers.
Read more: 6 Questions to Ask Your Seafarers to Increase Retention
In this blog post we're going to take a look at 9 - yes 9! - crew retention tactics which you can use to help retain the seafarers that you like having work for you.
9 Crew retention strategies to stop seafarers jumping ship
This premature move to shore based jobs in the maritime industry spans all ranks, from officers to ratings, meaning that extending the number of years that seafarers actually spend at sea is now just as important as attracting new recruits to the shipping industry.
So how does your shipping company increase crew retention and ensure the seafarers you've invested time and money in are more inclined to return to you when they're looking to line up their next contract?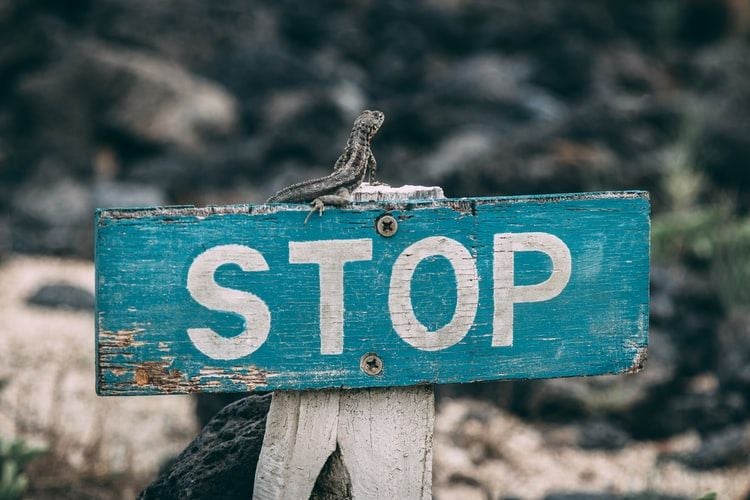 Developing crew and employee engagement
A good deal of research has been done over the last twenty years into the correlation between employee engagement and employee retention.
And it has shown compellingly conclusive evidence that if an employee (or contractor) has a good working relationship with their employer, they feel listened to and they actively enjoy and are engaged with their work, their performance is far more satisfactory.
"That's not rocket science..." we hear you say: after all it stands to reason that an engaged and happy employee is a productive employee.
In addition, employee engagement results in a whole bunch of other positive outcomes: for example, an engaged worker is less likely to leave their employer in the lurch and is more likely to go the extra mile to produce top results.
That's great in a sales office or retail environment but exchange those workplaces for a container ship or a bulk carrier and we're talking about results that can also be measured by higher morale, greater attention to detail, and less lapses in safety and judgement.
But the big question is how do you develop crew retention strategies to engage more effectively with the seafarers onboard your vessels?
If your crew are abandoning ship and going to work for other shipping companies or crewing agencies, it could be a sign that you need to design and implement some employee retention techniques by reevaluating your company's policies.
After all, it's easier and cheaper to retain your existing people than it is to be constantly having to fill positions.
Crew Engagement Tip 1: Use Technology
Love it or loathe it, the fact is, technology might just be your secret weapon, especially when it comes to attracting and retaining younger seafarers.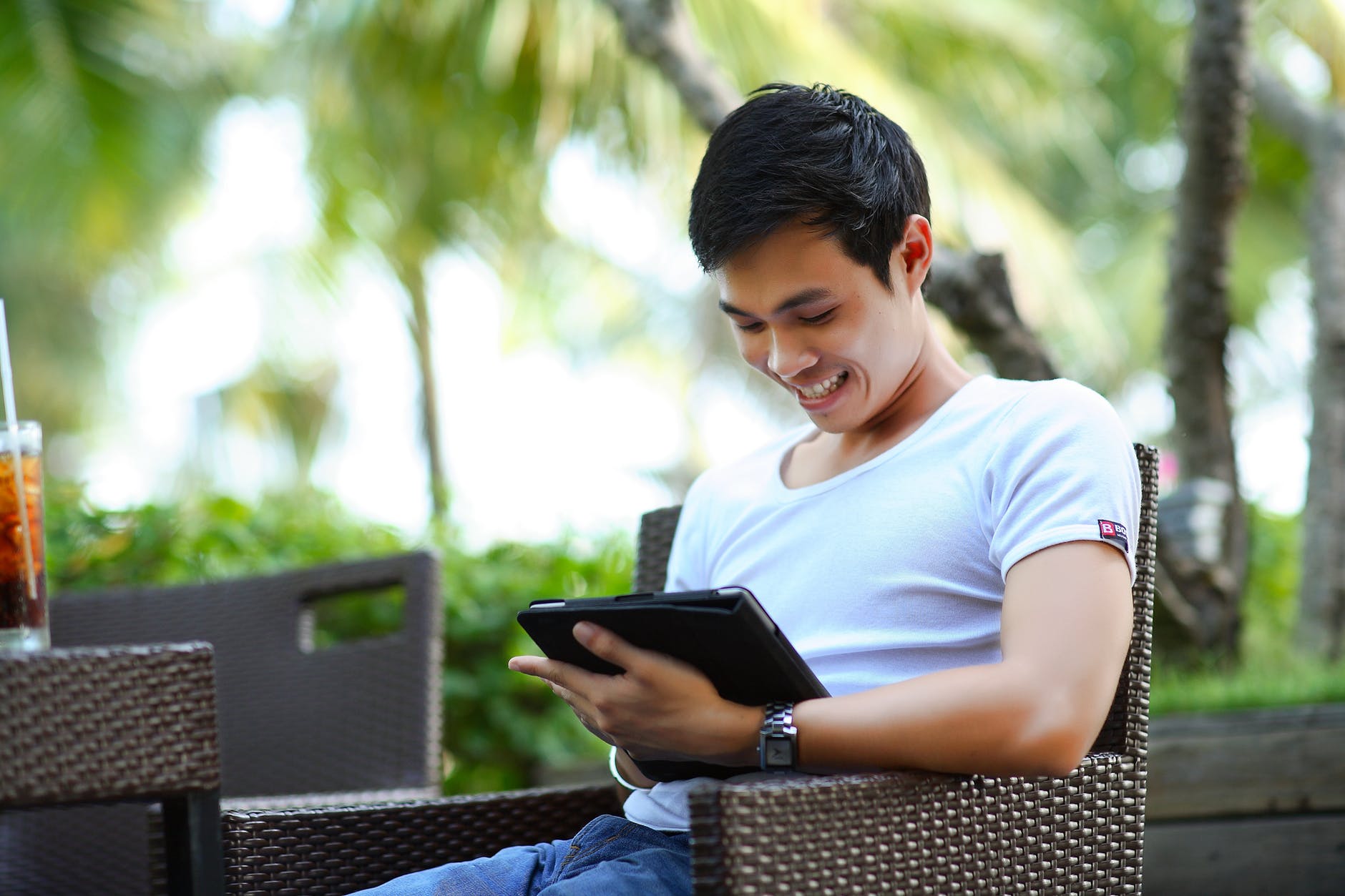 Millennials and Generations Y and Z in particular expect employers to not only recruit candidates through technology, but also engage with them on an ongoing basis as well as empower them in the workplace with access to digital solutions.
For example, look at these statistics from AIHR Digital:
Over 90% of job seekers use their mobile devices to look for a job.
45% do so on a daily basis.
89% of those who are job-hunting believe that mobile devices are a crucial part of the job seeking process.
That's why at Martide we've made sure that our website and our maritime jobs board are optimized and mobile responsive.
We've also created the Martide app which helps anyone looking for jobs at sea apply for vacancies when they're on the go through their smartphone or other handheld mobile device.
(You can ask your seafarers to download the app for Android devices through Google Play here, or for iPhones from the Apple Store here.)
By demonstrating that your shipping company understands how to harness the power of technology and uses it to make crew members' lives more efficient and more secure you are telling your contractors that you care about their day to day experience onboard and their well being.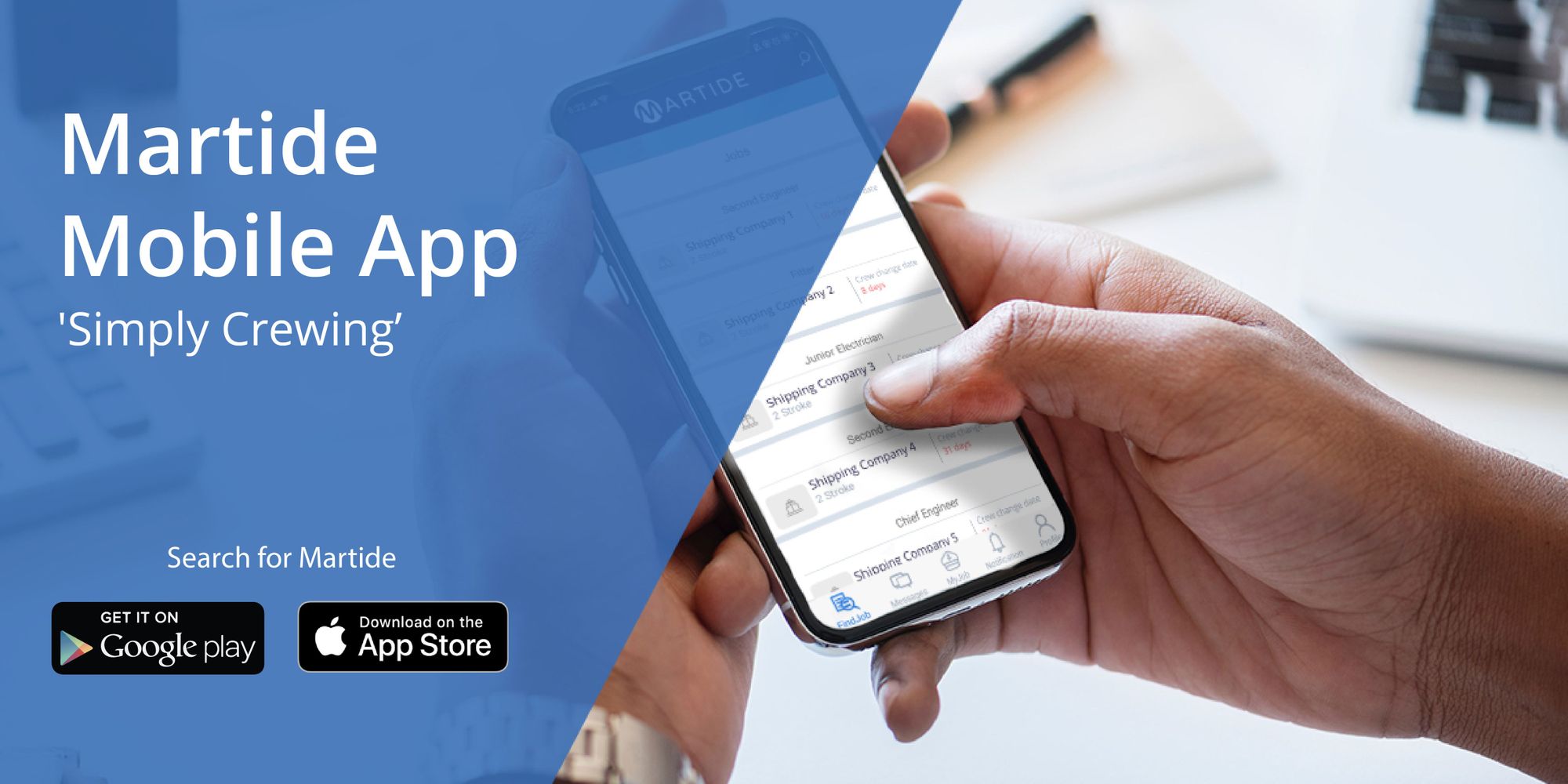 Crew Engagement Tip 2: Consider Candidate Experience
One of the best ways of getting crew to continue to work for you is by winning them over from the first point of contact. And that means ensuring they have an awesome candidate experience.
You need your job adverts to be eye-catching, clear, concise and on brand and your maritime recruitment process to be user-friendly and organized.
For example Martide's streamlined application process (plus our mobile app) makes applying for your vacant jobs at sea quick and easy for seafarers no matter where in the world they are.
Not sure how great your candidate experience is? Run an audit by going through the process yourself from the point of view of a job seeker. Or implement a candidate survey and ask recent hires what they thought of it.
Asking for feedback about your recruitment procedure (and your employee or contractor experience) is just one of the crew retention ideas you could use as this shows that you care about the opinion of your staff or contractors.
Crew Engagement Tip 3: Create Transparency
It's vital that shipping companies, HR departments, manning agents and maritime recruitment agencies are totally transparent during the recruitment process about the duties that jobs at sea entail - and about the potential risks involved in a career at sea.
There's no escaping the fact that there can be some negativity surrounding the perception of a seafarer's life onboard and as an industry we need to do all we can to dispel the myths - while being honest.
Obviously, an offshore job in shipping is not a desk bound 9 to 5 position - and that is exactly what the majority of applicants find so appealing.
But we owe it to cadets and new recruits who are fresh out of maritime academy to arm them with the information they need to adequately prepare themselves for a life at sea.
Sugarcoating the lifestyle may improve the number of new hires in the short term but it will not improve crew retention rates.
There's no denying that seafaring as a career is hard work but you can inspire confidence in your company's new hires by ensuring that they know that your onboard working conditions comply with international standards in accordance with the requirements recommended by IMO and ILO.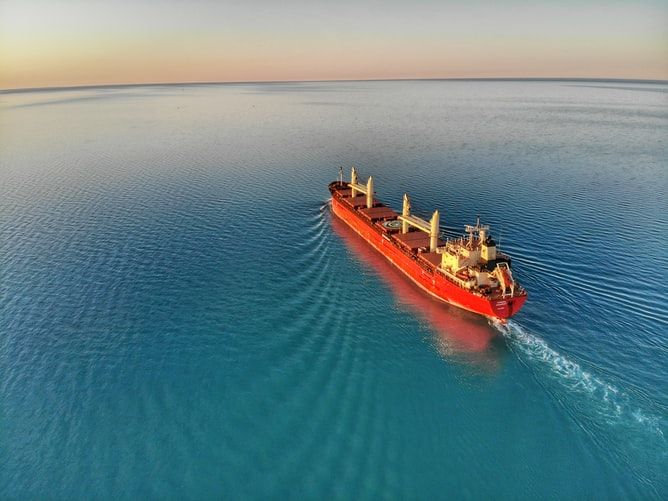 Not only that, but the job itself will provide a unique window on the world and will result in a personally (and often financially) rewarding career choice.
Crew Engagement Tip 4: Practice Tolerance
Multiculturalism and acceptance are a huge part of life onboard. Seafarers travel the world and crews are made up of any number of nationalities.
As a shipowner or manager you need to inspire an onboard (and company-wide) culture of awareness, tolerance and understanding.
Not convinced this is a factor in your retention strategies?
Maybe a survey that showed that "almost a quarter of younger officers who have given up a sea career have taken this decision after a bad experience as part of a multicultural crew" will convince you it's a pretty big deal.
This is clearly a problem that needs to be addressed given that the world merchant fleet is manned by seafarers of different cultures, backgrounds, races, religions and mother tongues.
Shipping companies need to foster and embrace this diversity and ensure it filters down to crew members.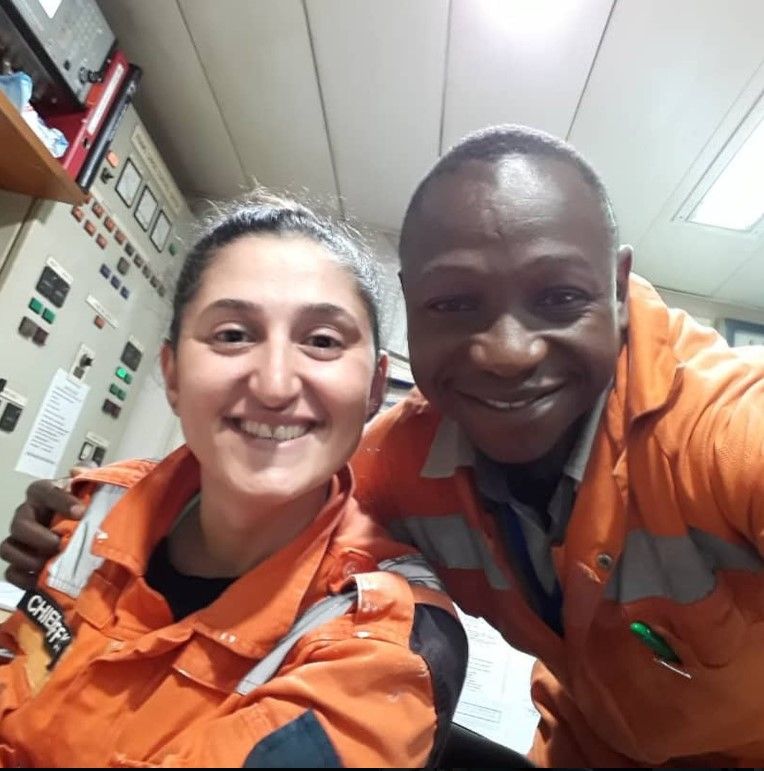 Ship Masters and Officers and other leaders onboard should also take pains to ensure their style of communication allows crew members of different nationalities and levels of experience to clearly understand instructions, while improving onboard relations and therefore increasing efficiency and contractor retention.
Crew Engagement Tip 5: Appreciate Crew
Employee recognition plays a huge part in any retention strategy. It's only natural that people like to be appreciated for the hard work they do.
And while we're not suggesting that you hand out bonuses every time someone simply does their job, it's amazing how far a nice shout out in a team meeting or a gift card to the local coffee shop can go when someone's gone above and beyond the call of duty. It really makes employees feel 'seen'.
But obviously team meeting shout outs and gift cards aren't really going to work when it comes to showing your seafarers some recognition. Engaging with remote employees is hard. Engaging with your seafarers while they're at sea is really hard!
Your crew spend many months at sea and showing a little appreciation for their hard work is crucial for boosting morale on a vessel and giving your seafarers a sense of job satisfaction.
The knock-on effect of engaging with crew in this way is that it will help to make them think positively of their time at sea and of you as an employer - thus helping to retain and grow your database.
This is so important as then while they're in between jobs it will make them far more likely to return to you for their next contract when the time comes.
All it takes is a simple "thank you" or a few words of praise for a job well done. This will also mean ensuring that your senior crew members and department heads are taught to foster a culture of appreciation while working on your fleet.
One other easy way that you can show your crew a little love though is by remembering their birthday. The good news for you is that, as a retention tactic, this is free, quick and simple to execute.
And, to a seafarer who is thousands of miles away from home and his or her loved ones and who is working their socks off, for you as an employer to wish them a happy birthday will be a welcome gesture.
And if you're now imagining the nightmarish task of going through your seafarer database, finding everyone's date of birth, compiling a spreadsheet, and setting up hundreds of calendar reminders, the good news is, Martide have made this a piece of cake for you!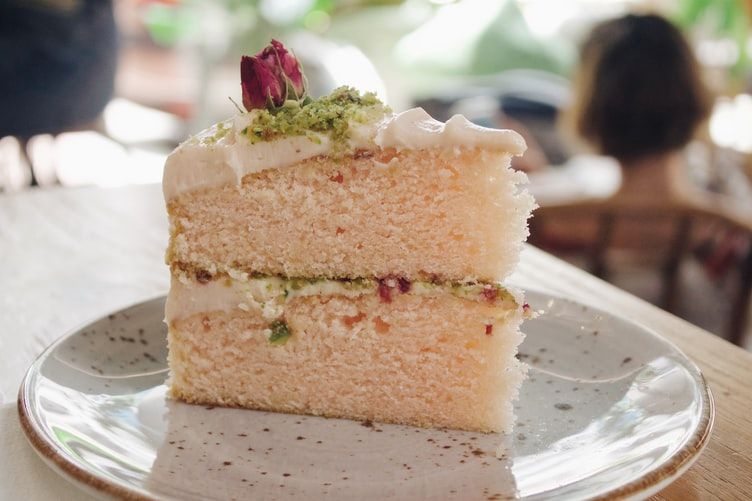 When you log in to your Martide account, the first thing you'll see is your employer dashboard. And along with the number of vessels you have, the number of crew onboard, the number of different nationalities and your upcoming crew changes, you'll also see who has a birthday coming up in the next 30 days.
This allows you to quickly send them a message by clicking the envelope icon next to their name, which opens up a new message in your Martide inbox where you can wish them many happy returns of the day.
And if you want to make this even easier, you can always create a generic 'happy birthday' message and send it out to more than one seafarer at a time by using our handy Broadcasts feature, which you'll also find in your inbox.
The vast majority of seafarers will be very pleasantly surprised to receive a thoughtfully worded birthday greeting from you. And it's the little details like this that can all add up when it comes to increasing your retention rates.
Crew Engagement Tip 6: Encourage Growth
Working in offshore jobs in the maritime industry is a little different from the traditional 9 to 5. And while encouraging personal growth in a regular company makes sense for both employer and employee, when your people are at sea it's not quite as simple.
If you're recruiting for a Second Engineer job you are going to need someone that is qualified to work in a Second Engineer job. However, that doesn't mean that you should discourage all of the seafarers who come to you looking for employment.
You can turn situations like these in to another one of your employee and crew retention ideas. After all there's nothing to be gained by rejecting a candidate who may be almost ideal for your Second Engineer position.
They'll think negatively of you and may not apply for your vacancies in the future. And you'll still be left with an empty position to fill.
In Martide's platform you'll find a feature called Alternative Documents: a function that allows you to override the requirements you've specified for any given job vacancy.
Of course, it's highly likely that you've said that anyone applying for your Second Engineer job must hold the relevant license. However your applicant doesn't have the exact qualifications - they only have a Chief Engineer's license.
What are you going to do? Reject them?
Because a Chief Engineer is a higher rank than a Second Engineer, you can configure your settings to enable them to still apply.
That's a win-win for both of you!
Crew Engagement Tip 7: Foster Better Communication
From the minute a seafarer applies for one of your crewing jobs to the moment they disembark at the end of their contract, communication lines should be kept open.
Obviously this is made all the more difficult by the very nature of the maritime industry: you're in your office and they're somewhere in the middle of the ocean! However, while we're on the subject of employee retention techniques, this is one you can't afford to ignore.
Timely and transparent communication helps build trust and will create a positive image of your shipping company in the eyes of the seafarer.
Of course, clear communication is vital given the physical distance between you and your crew, the fact that there may well be language barrier issues, and the multiple factors that come into play in the typical maritime recruitment and crew management processes - for example, contract variance.
Martide encourages seafarers to download our mobile app as we communicate important messages regarding their applications and contracts through this.
You'll also be able to stay in touch with them through the Martide platform thanks to our highly visual, user-friendly message inbox which enables employers, manning agents and seafarers to all stay connected.
Crew Engagement Tip 8: Listen to Your Seafarers
From the youngest Deck Cadet to your ship's Master, everyone likes to feel that they're being listened to by their employer, or even their manning agent.
Asking for feedback from your crew is a great way to help people feel more valued - thus improving crew retention and the likelihood of them signing their next contract with your shipping company or manning agency.
Crucially, though, feedback does need to be acted upon if it is viable to do so otherwise it won't take long for crew members to spot that you're merely paying lip service to their suggestions or complaints.
The beauty is that this is one of the easier employee retention techniques to implement too - you could keep it as simple as asking a vessel's Master, Chief Officer or Chief Engineer to place a suggestion box onboard and then encourage honest comments by making the process anonymous.
Or you could use Martide's Questionnaires function - read more here!
As well as improving your crew or employee retention rates this also gives you valuable insight into life on your vessels. You'll be able to address issues and concerns therefore showing your seafarers you're listening to them AND making their life at sea more comfortable. It's a classic domino effect!
Crew Engagement Tip 9: Upgrade Your Maritime Recruitment Process
At Martide we are dedicated to making your maritime recruitment processes as streamlined as possible. We know that you need to fill your seafarer job vacancies in a timely fashion and always have one eye on your change over dates!
Read more: How Crewing Software can Boost Your Crew Retention Rates
That's why we've created our complete crew planning and maritime recruitment solution that lets you take control of your vacancies, recruitment pipelines and hired seafarers from start to finish.
From finding qualified crew that meet your requirements to tracking your applicants to our Recruitments feature which enables you to post undated, open-ended job adverts for the positions you always have trouble filling, our end-to-end software as a service solution does it all.
Plus our useful ex-crew function allows you to skip stages of the recruitment pipeline with seafarers you've already worked with - creating a shorter maritime recruitment process overall, which not only benefits you as an employer or manning agent, but also the seafarer, making this another handy hack when it comes to implementing retention techniques!
Other ways Martide helps your crew retention strategies
At Martide our crewing software enables you to filter candidates for suitability according to the criteria you set when you build a Recruitment Pipeline and create your maritime job vacancies.
This means that you and your team don't have to spend hours sorting through hundreds of unsuitable candidates.
It allows you to instead focus your recruitment efforts purely on seafarers who are qualified and hold the correct documentation.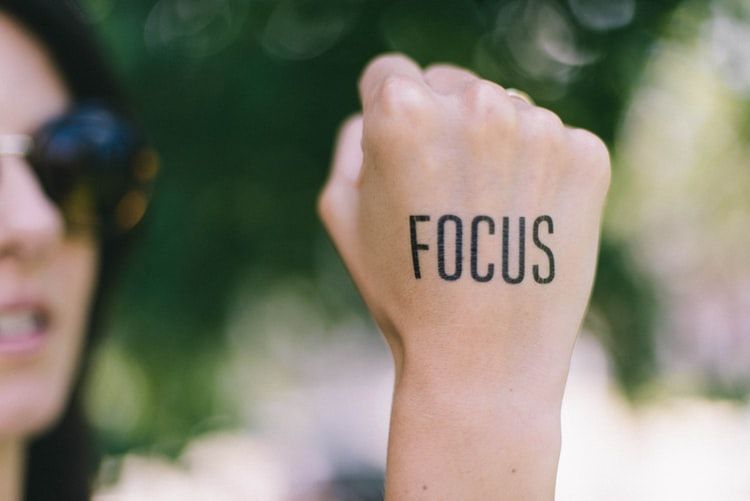 And that means that your maritime recruitment process is sped right up, which increases candidate engagement and makes applying for your jobs quicker and easier for applicants.
And that means that seafarers are more likely to return to you when they're looking for a new contract.
What's next?
If you're looking for an easier way to attract and retain crew, Martide has the answers. Best of all, posting job adverts and using the majority of our platform's features to streamline your maritime recruitment processes is free for both employers and manning agents.
Interested? Contact us today and we'll be more than happy to tell you more or give you a free, no-strings attached demo to show you how we work.
This blog post was originally published on August 12th 2019 and last updated on September 14th 2023.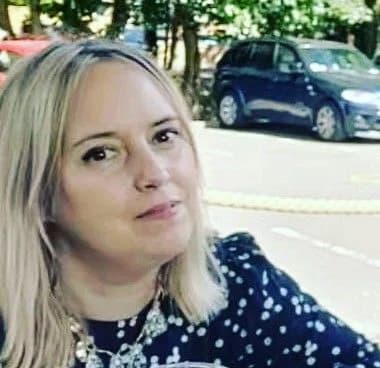 Eve Church
Eve is Martide's content writer and publishes regular posts on everything from our maritime recruitment and crew planning software to life at sea.
UK