Shipowner & Crew Manager Guide to Using Alternative Documents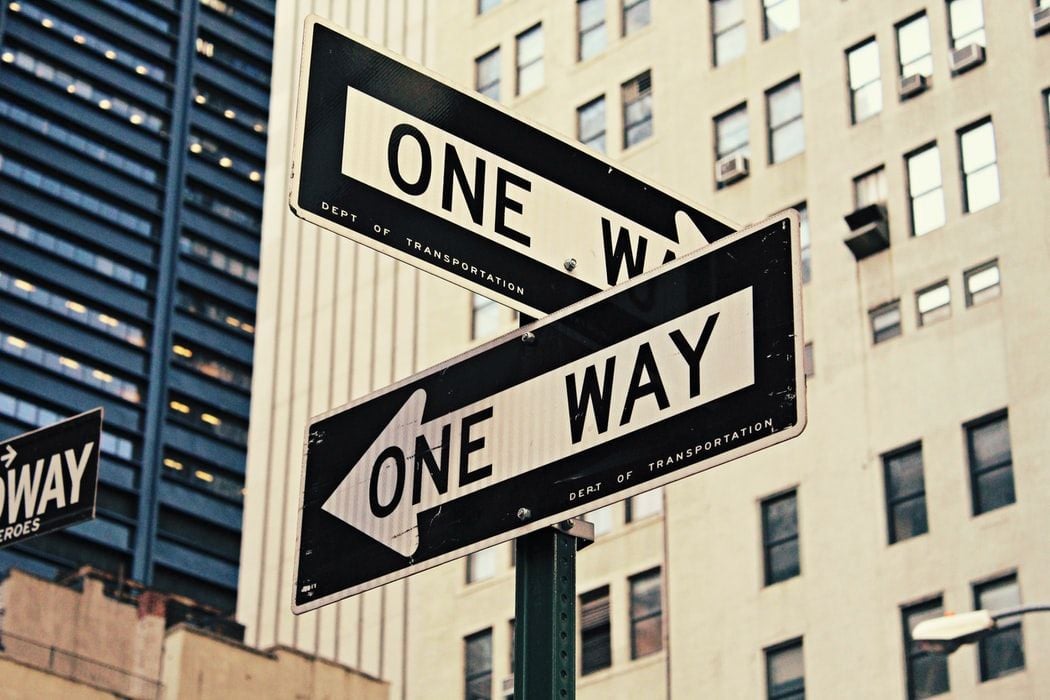 For shipowners and crew managers who are looking to make their maritime recruitment processes more streamlined and less time consuming (and isn't that all of you?!) Martide have created a handy feature called Alternative Documents, which is an integral part of the Data Templates function.
Normally when you post open seafarer jobs on our platform, you need to specify which documents you need a seafarer to hold before they can apply for a position. Alternative Documents let you override that.
Read more: Data Templates: Quickly Create Individual Job Vacancies
Shipowner & crew manager guide to using Alternative Documents
We know that you don't want to spend hours trawling through seafarer profiles if those candidates are not what you're looking for and that's what Data Templates are all about: making life simpler!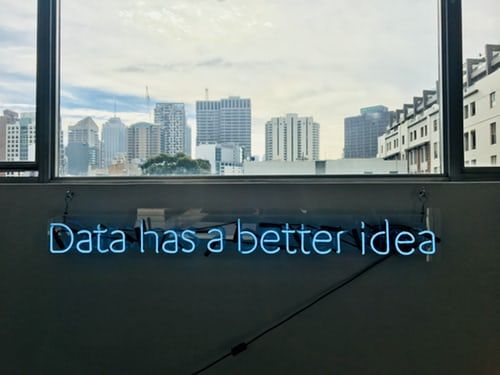 So that you only see the candidates that are ideally suited for your jobs at sea their personal profile, experience, and the documents they hold and have uploaded into Martide's system will need to match the Data Template you created for any given position.
But to ensure candidates are suited to your vacancies for seamen, under normal circumstances, Martide's maritime recruitment system won't allow a job application to be submitted to you if a seafarer's documents don't match the documents you've set as required.
However, we realized that sometimes you'll want to be able to consider applicants for your jobs at sea who may hold slightly different, but still relevant, skills or certificates. And that's when the idea for Alternative Documents was born.
See more candidates with Alternative Documents
By adding Alternative Documents into your Data Template, you can override the template's requirements so that seafarers can upload a document or certificate as a substitute for the one you originally specified.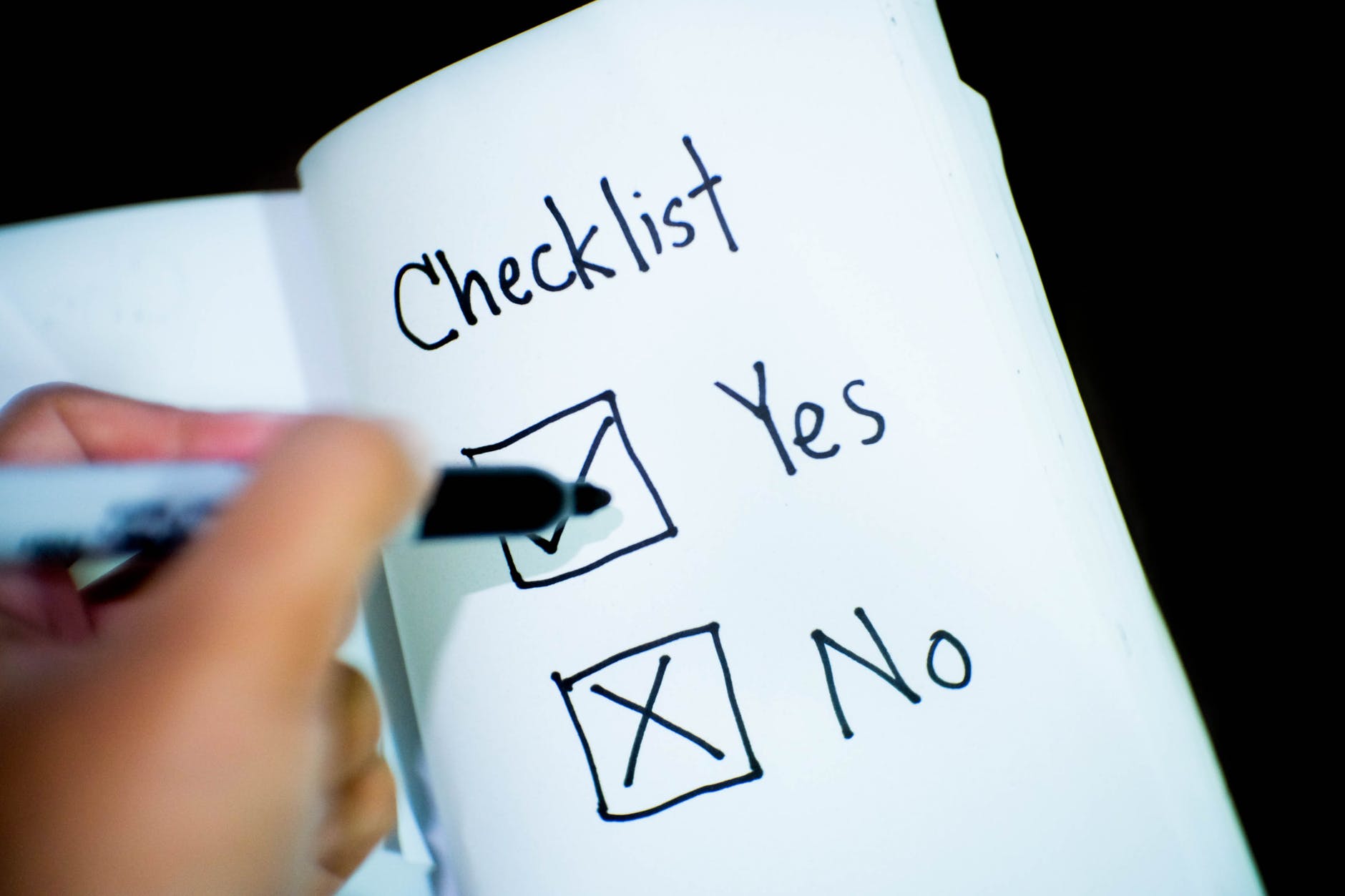 This means you can open up your maritime recruitment to a wider pool of candidates. It's a great way of growing your candidate database and filling your vacant seafarer jobs with seamen that are equally as qualified, albeit in a slightly different way, to your original requirements.
Read more: What is Document Management and Why Should You Care?
This is a really handy feature so we thought we'd take you through it in a little more detail in this support guide blog post.
If, once you've read this post you'd like to see a more instructional step-by-step guide to Data Templates and Alternative Documents, check out our helpful user guide here.
How to add Alternative Documents
First of all log in to your Martide account. Click on Settings in the left hand menu and then Data Templates.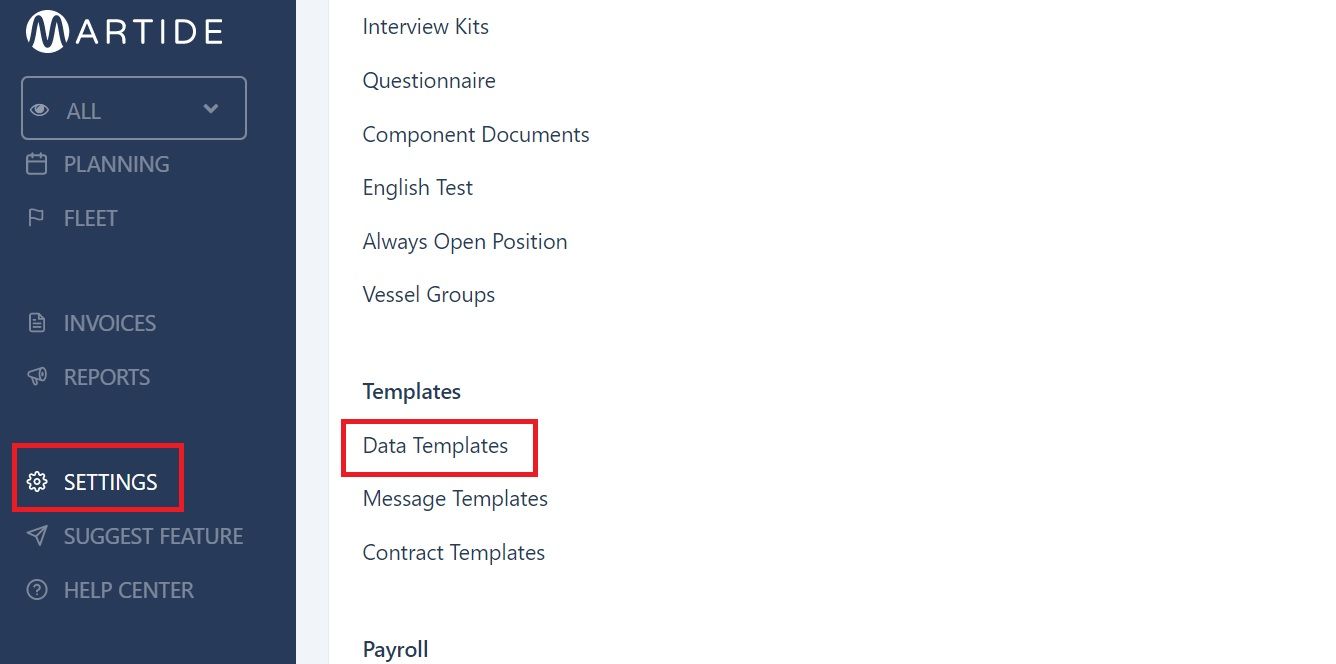 You will be taken to the main Data Templates page, which looks like this:

As you can see, we currently have five Data Templates created in our example. But what we really want to know is how do we add Alternative Documents to them?
The good news is, it's really quick and easy to add new documents. Once you have created a Data Template and added your required documents to it, it will look like this:

To add an Alternative Document, click the three little vertical dots next to a document's name:

That will then open up a pop-up box that looks like this. As you can see from the text at the top of the screen, we are going to add alternatives for an Able Seafarer: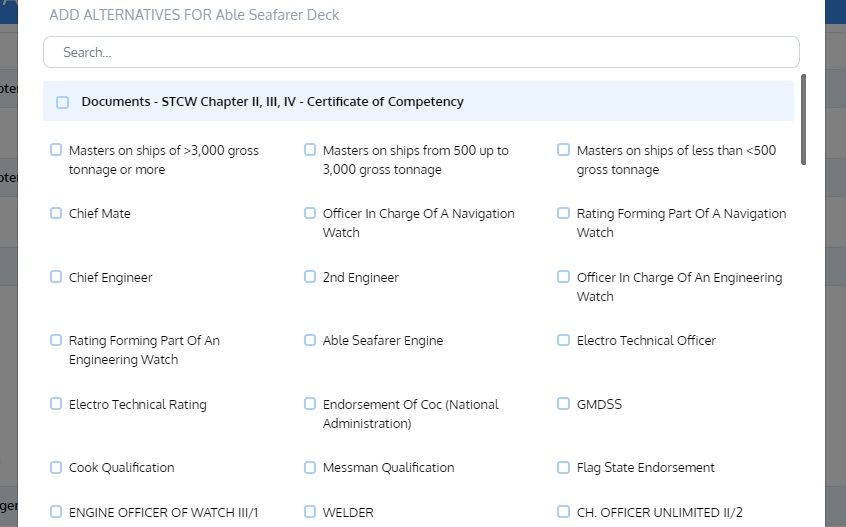 Now all you need to do is check the box or boxes next to the documents that you want to use as alternatives and then click the Save button at the bottom of the page.
Now your Alternative Document(s) will appear in the Data Template's list of documents below the original:

It really is as easy as that - and once your Data Template is in use, you will be able to see and consider any candidates who now match your wider range of requirements.
(Note: Older users of Martide's maritime recruitment and crew management solution may remember Alternative Documents as being a stand alone function. It has now been incorporated into the Data Templates page to make it simpler and less time consuming to use.)
Editing and deleting Alternative Documents
Of course, you can also edit and delete your existing Alternative Documents. To edit a document that's already in the system, go back to the main Data Templates page and click Edit next to the template you want to change.
This will take you back into the template where you'll be able to add or remove the Alternative Documents as per your requirements by again clicking on the three little dots.
Grow your candidate database with Alternative Documents
As the shipping industry becomes ever more technical, it's no great secret that maritime recruitment is getting tougher thanks to a skills shortage. However this is where Martide hopes that the Alternative Documents feature can help you out.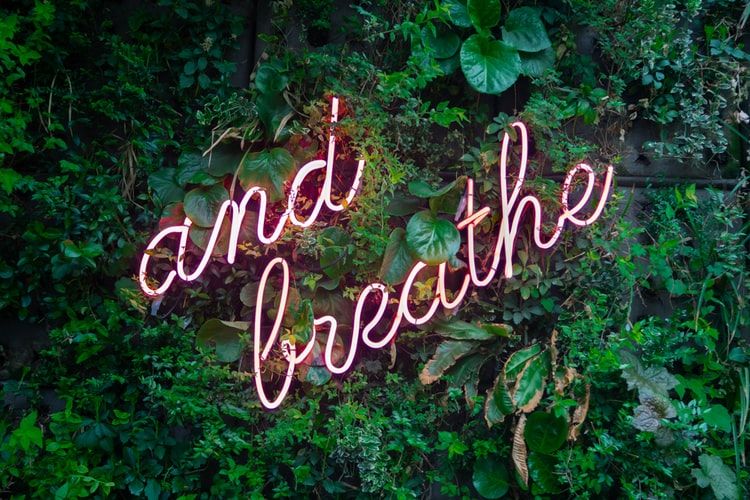 It's just plain common sense really: if you are allowing a larger group of applicants to apply for your shipping company's vacant jobs at sea, you'll get a greater talent pool to choose from.
And not only should this mean that you will be able to fulfill your empty positions even quicker than before, it means that you'll also have seafarers with a wider skill set to choose from - and more candidates to add to your database.
Related: The Ultimate Guide to Growing Your Candidate Database

We hope you found this guide to Alternative Documents useful and if you'd like to learn more about Martide's maritime recruitment and crew management features, you might like to check out our other helpful how to guides for shipowners and crew managers on our dedicated user support website.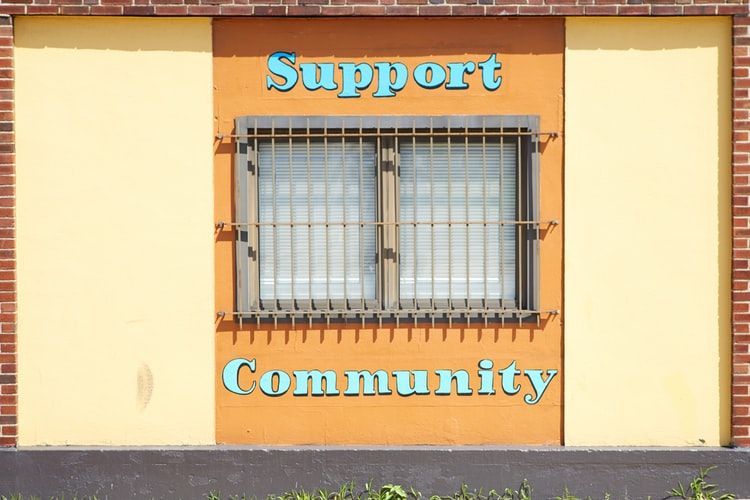 Want to know more about creating a vacancy for your jobs at sea? Trying to find a way to set permissions and customize what your team can do on our platform? The support site has you well and truly covered for these topics and more!
And if you're not already a Martide user and you'd like to find out more about all the different ways Martide can make maritime recruitment easier for you through our crew management and applicant tracking system, we'd love to hear from you.
This post was originally published on September 4th 2019 and updated on June 1st 2020 to reflect changes and upgrades made to the Alternative Documents feature.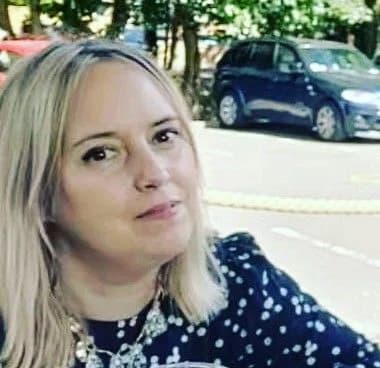 Eve Church
Eve is Martide's content writer and publishes regular posts on everything from our maritime recruitment and crew planning software to life at sea.
UK
Apply for seafarer jobs now!