10 of Martide's Favorite Seafarer Quotes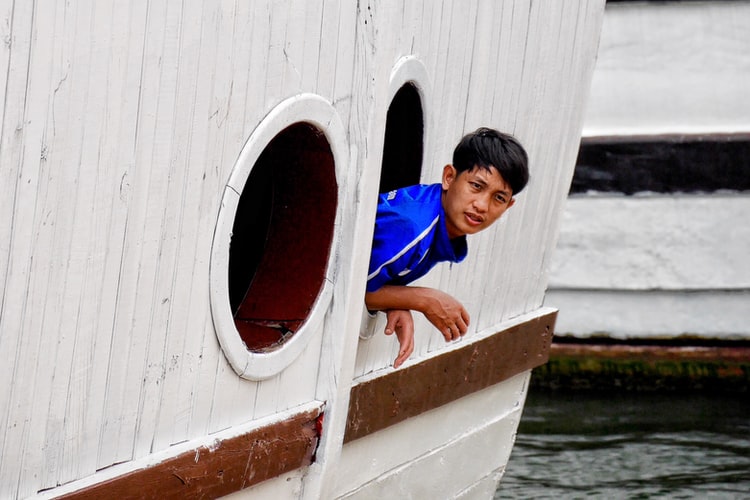 If you're a regular reader of either Martide's Seafarer Blog (i.e. this one!) or Martide's Employer Blog you'll probably know that we love ourselves a good list of seamanship quotes!
It seems the ocean, ships and boats, sailing, compasses, diving, and even anchors have all lent themselves to some inspirational quotes for seamen - and for anyone who loves the sea and all things nautical.
But what about the brave men and women that set out to conquer the waves, whether for work, for leisure, or in service for their country?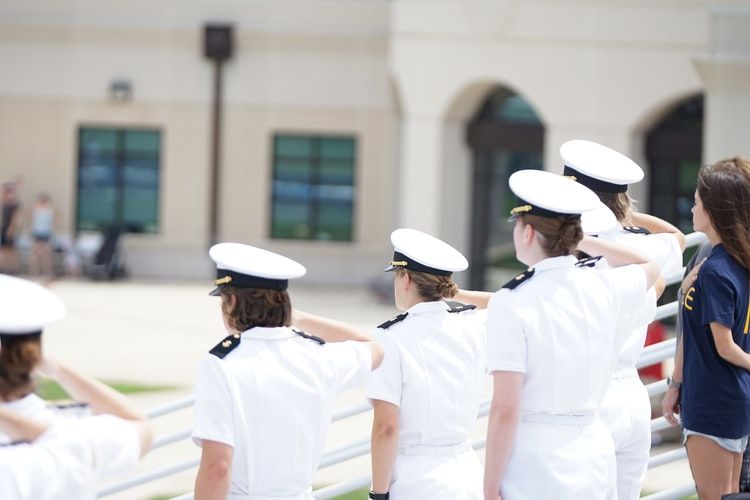 For this blog post, we thought what better way to celebrate the very people that keep our maritime industry moving through their sheer determination and hard work than with a selection of seafarer quotes.
Read more: 10 of Martide's Favorite Seafarer Quotes About the Sea
We hope you'll enjoy this list of maritime quotes, which contains some more of our favorite seafarer quotes and sayings by, and about, seamen, mariners and sailors.
We've also added in some snippets of information about the people these seamanship quotes are attributed to in case you find any of them inspiring enough to go and find out more about them.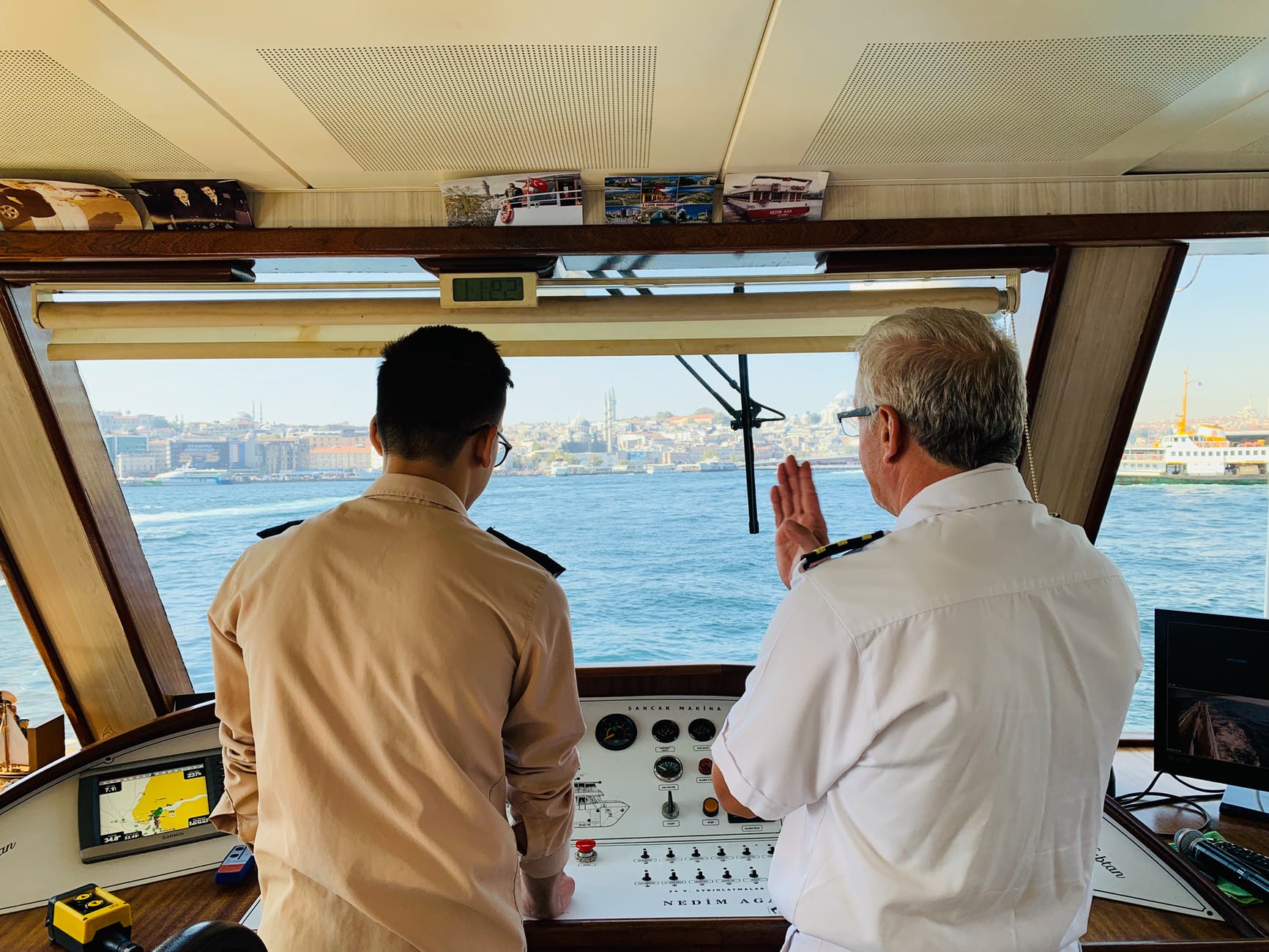 10 of Martide's favorite seafarer quotes
1."A sailor is not defined as much by how many seas he has sailed than by how many storms he has overcome."- Matshona Dhliwayo, a Zimbabwean-born philosopher, entrepreneur and author who is now based in Canada and is known for his books such as 50 Lessons Every Wise Mother Teaches Her Son, The Little Book of Inspiration and 100 Lessons Every Great Man Wants You to Know.
Read more: 10 Motivational Quotes About Storms
2. "The strongest storms make the best sailors. The strongest games make the best players. Tougher challenges make the best leaders." - Israelmore Ayivor is an inspirational writer and public speaker. This quote comes from Leaders' Frontpage: Leadership Insights from 21 Martin Luther King Jr. Thoughts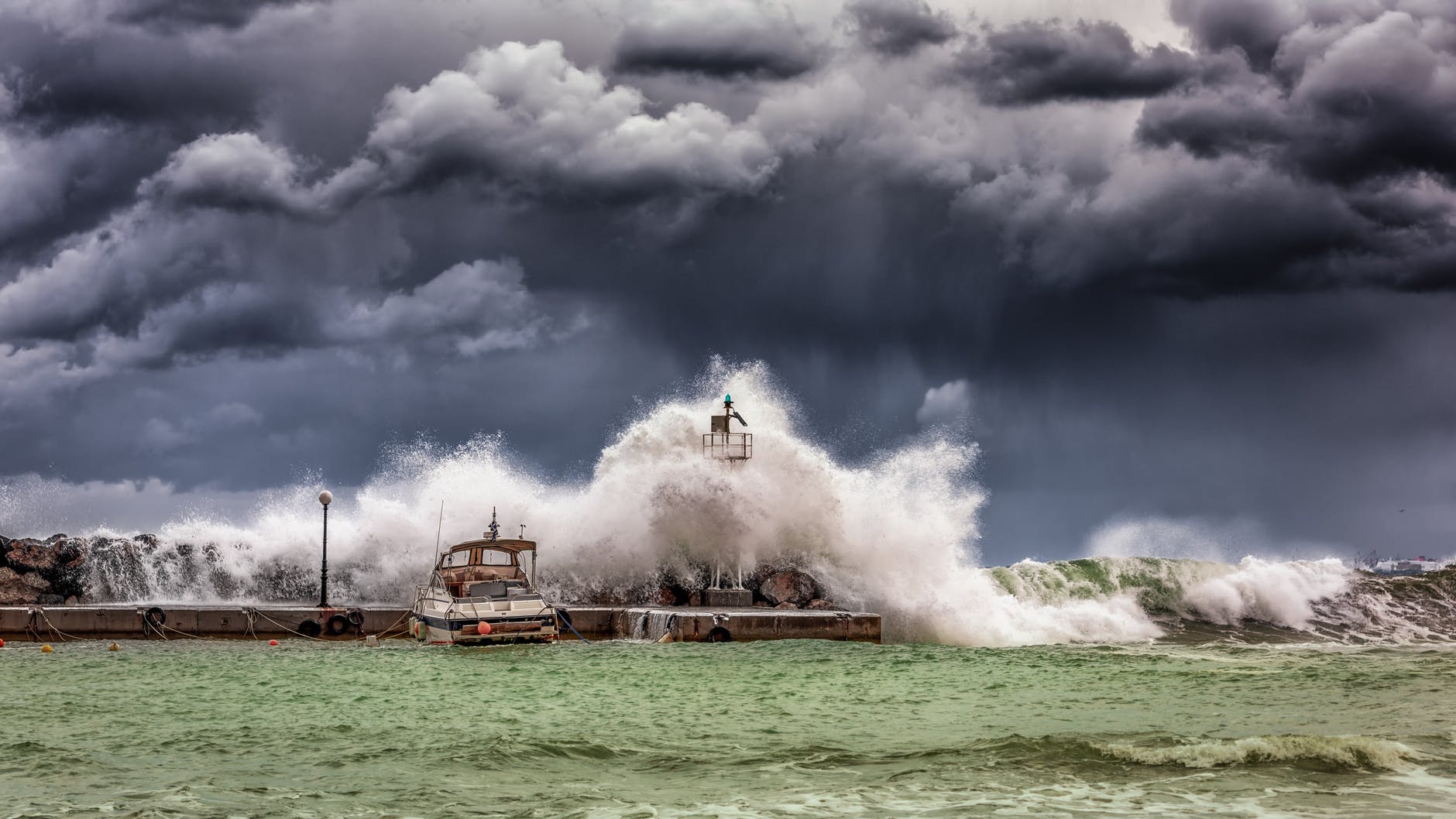 Read more: 10 of Martide's Favorite Seaman Quotes About Sailing
3. "Take charge of your life! The tides do not command the ship. The sailor does."- Ogwo David Emenike is a Nigerian writer, poet, life coach and inspirational speaker who is known for authoring self-help books such as The Fortune in Failing and You Are a Star.
4. "The good seaman weathers the storm he cannot avoid, and avoids the storm he cannot weather." - Unknown. There's not much we can say about the unknown author of this seaman quote, except that it makes a lot of sense!
Read more: 10 of Martide's Top Seafarer Quotes About Storms at Sea
5. "The pessimist complains about the wind; the optimist expects it to change; the realist adjusts the sails." - William Arthur Ward. If you thought that motivational writing was a modern concept, think again! American author Ward was born in 1921 and wrote more than 100 articles, poems and other pieces that aimed to inspire and motivate his readers.
6. "Any damn fool can navigate the world sober. It takes a really good sailor to do it drunk." - Sir Francis Chichester. Born in Devon, England in 1901, Chichester was a businessman, pioneering aviator and a renowned solo sailor.
In fact, Queen Elizabeth II knighted him for being the first person to sail around the world single-handedly, a feat which took him nine months and one day. (If that were us, we'd be really annoyed about that one day!)
Read more: 10 of Martide's Best Seaman Quotes About the Ocean,
7. "The art of the sailor is to leave nothing to chance." - Annie Van de Wiele. A pioneer in yachting, Belgian Van de Wiele, along with her husband Louis and a teammate, was one of the first people to sail around the world.
She wrote about her voyages and was a published author, and in 1992 was awarded the Righteous Among the Nations medal for her efforts in saving Jews in the Second World War.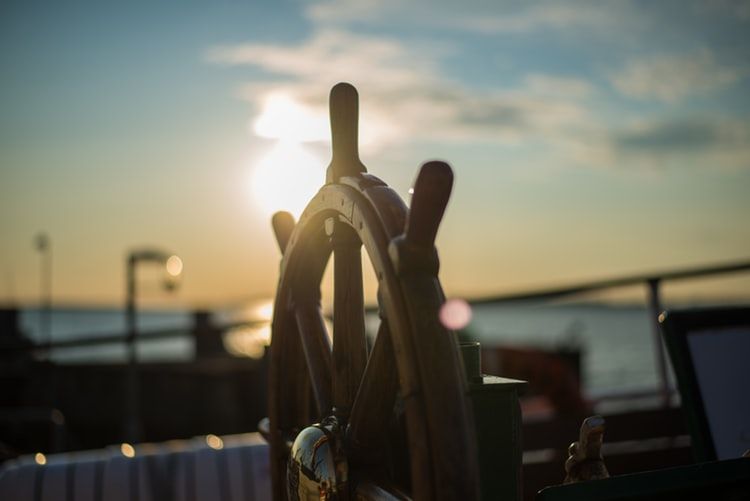 8. "He is the best sailor who can steer within fewest points of the wind, and exact a motive power out of the greatest obstacles."- Sir Walter Scott. Born in Edinburgh, Scotland in 1771, the novelist and historian Scott is well known for penning some of the classics of English literature.
His works include the novels Ivanhoe and Rob Roy and the poem The Lady of the Lake.
Read more: 12 Intriguing Seafarer Quotes About Storms
9. "It is not the ship so much as the skillful sailing that assures the prosperous voyage." - George William Curtis. An American writer, editor and public speaker, Curtis was Born in 1824 in Rhode Island and was a keen traveler who visited parts of Europe, as well as Egypt and Palestine.
His varied career encompassed working for the New York Tribune newspaper, as a lecturer and an essayist, and he was also involved in the 1856 presidential campaign for the Republicans.
Read more: 10 Inspirational Quotes for Seamen About Storms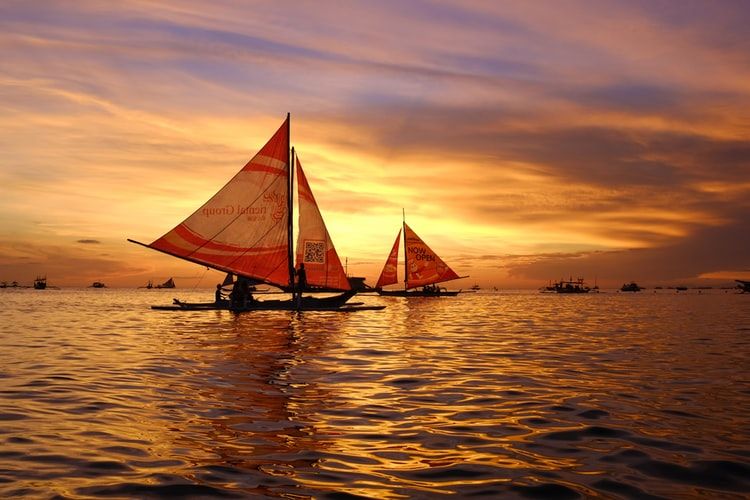 1o. "Any fool can carry on, but a wise man knows how to shorten sail in time."- Joseph Conrad. Despite not speaking English fluently until his twenties, Polish-British writer Conrad is remembered for his English language novels and distinctive prose.
He was well qualified to deliver seafarer quotes thanks to his time spent working on French commercial ships and then his 16 years in the British merchant marines.
Read more: 30 Funny Seafarer Quotes About Boats, Sailors & the Sea
After his time at sea, Conrad settled on land, before becoming the novelist renowned for books such as Heart of Darkness and Lord Jim both of which bore the influence of his former career as a sailor.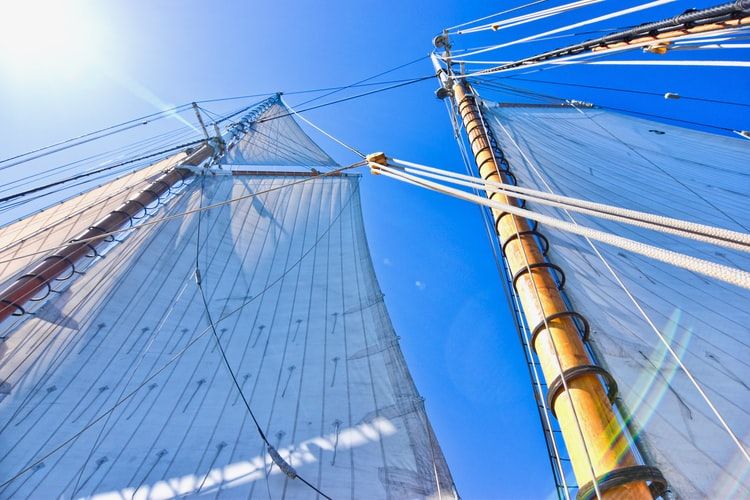 Read more: 12 of Martide's Favorite Seamen Quotes
Have we missed your favorite seafarer quote?
We hope you enjoyed our ten seaman quotes. Do you have any favorites that you think we should have included? If so, add your must-read seafarers quotes to the comments section at the bottom of this page.
Or maybe you're looking for seafarer quotes in Tagalog? We also have you covered!
Meanwhile, if you're someone who works in a job at sea, like the author of our tenth seaman quote, Joseph Conrad, and you're looking for your next contract, take a look at Martide's seafarer jobs board and see if we have a vacancy for you.
Read more: 10 of Martide's Favorite Quotes About Rowing
Applying for maritime jobs with us is easy. All you need to do is create your free Martide account, upload your information and documents once, and then start your job search.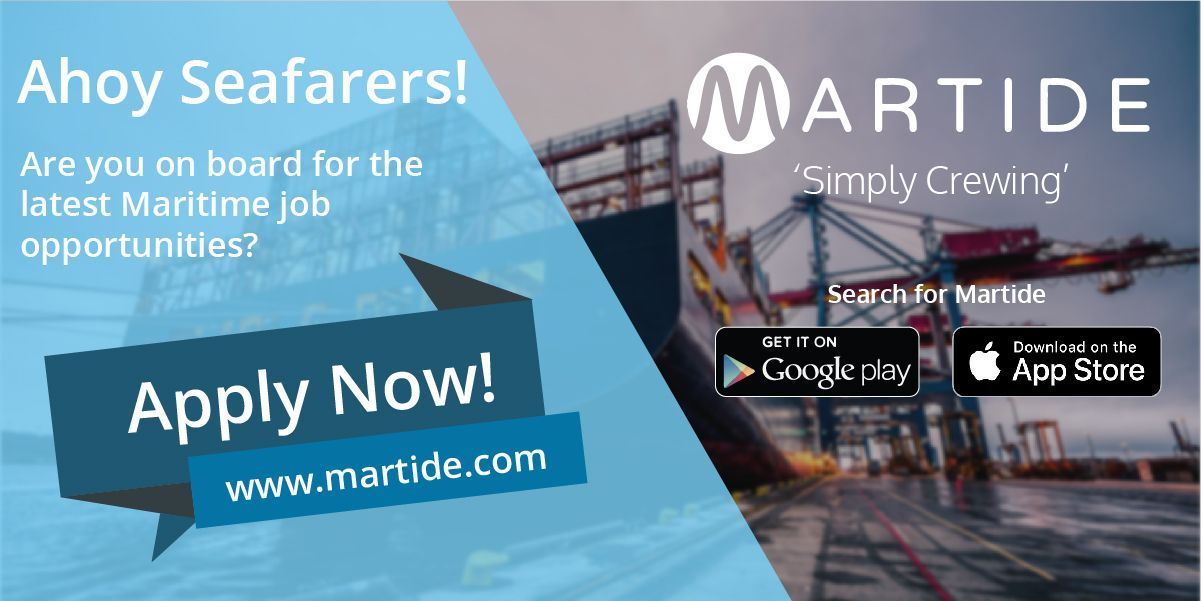 Ready to set sail - and to maybe even come up with some inspirational quotes for seamen of your own? We look forward to seeing you onboard soon!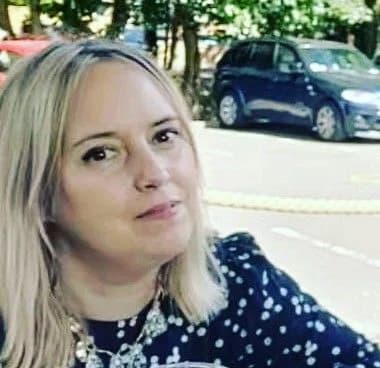 Eve Church
Eve is Martide's content writer and publishes regular posts on everything from our maritime recruitment and crew planning software to life at sea.
UK