13 of Martide's Favorite Seafarer Quotes About Anchors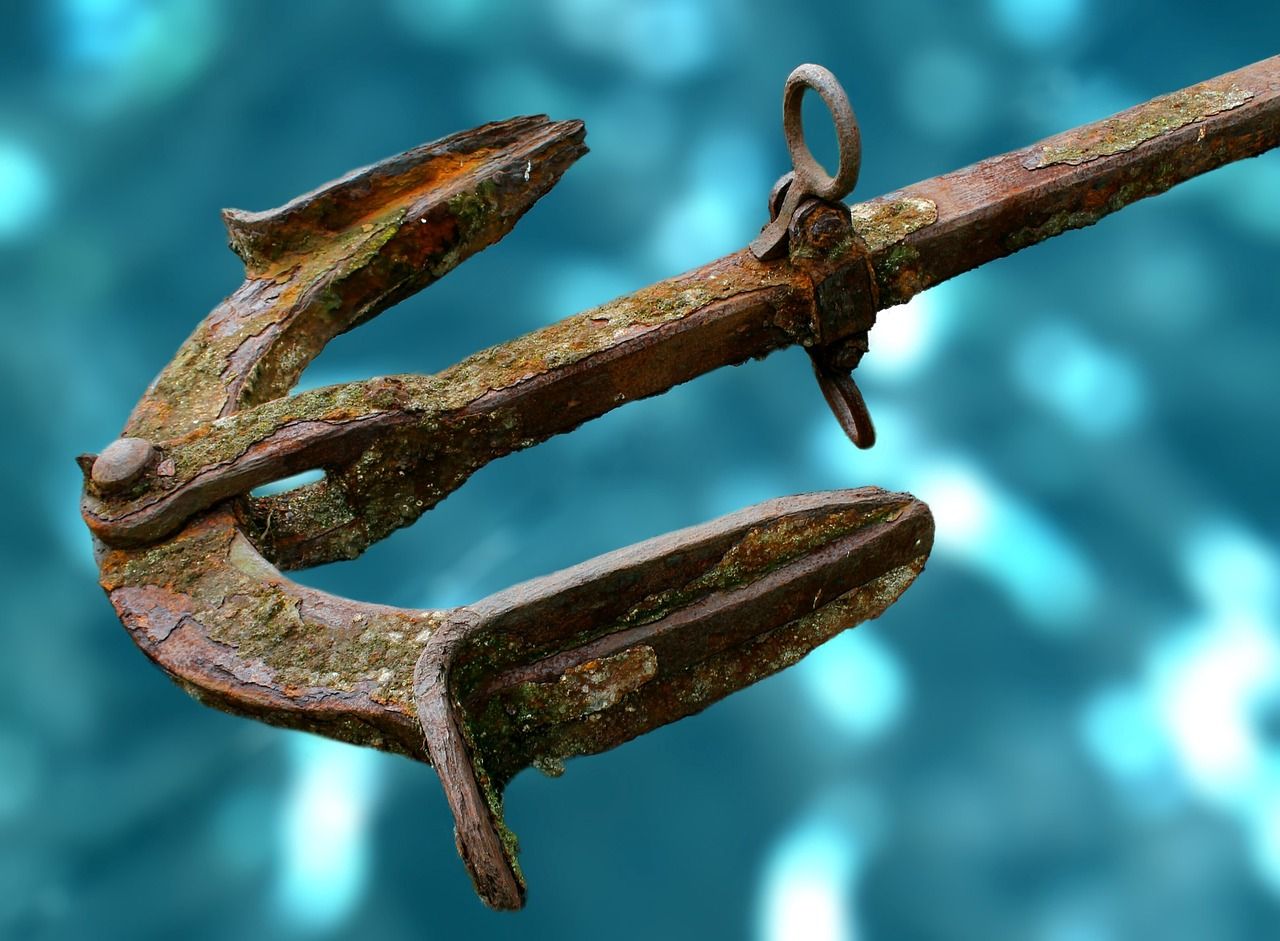 As you might know, here at Martide we like seafarer quotes and so we've been racking our brains and searching the web to bring you some more!
We've already covered some of our favorite seafarer quotes about the sea, have previously listed ten of our favorite seaman quotes about sailing, 21 maritime quotes about diving, 10 seaman quotes about compasses and even seaman quotes in Tagalog.
So for this blog post we thought we'd see if there were any quotes about anchors: one of the most crucial parts of any vessel.
We weren't sure if we'd find any, but thankfully, in amongst all the other seamanship quotes, inspirational quotes for seamen and quotes about storms we found a few anchor quotes that we liked.
Read on to see if you find any of these quotes inspiring or interesting - and don't forget to let us know if you're missing one of your favorite seaman quotes in the comments below!
Read more: 10 Inspirational Quotes for Seamen About Storms
So, let's get down to business and check out 13 of Martide's favorite seafarers quotes about anchors!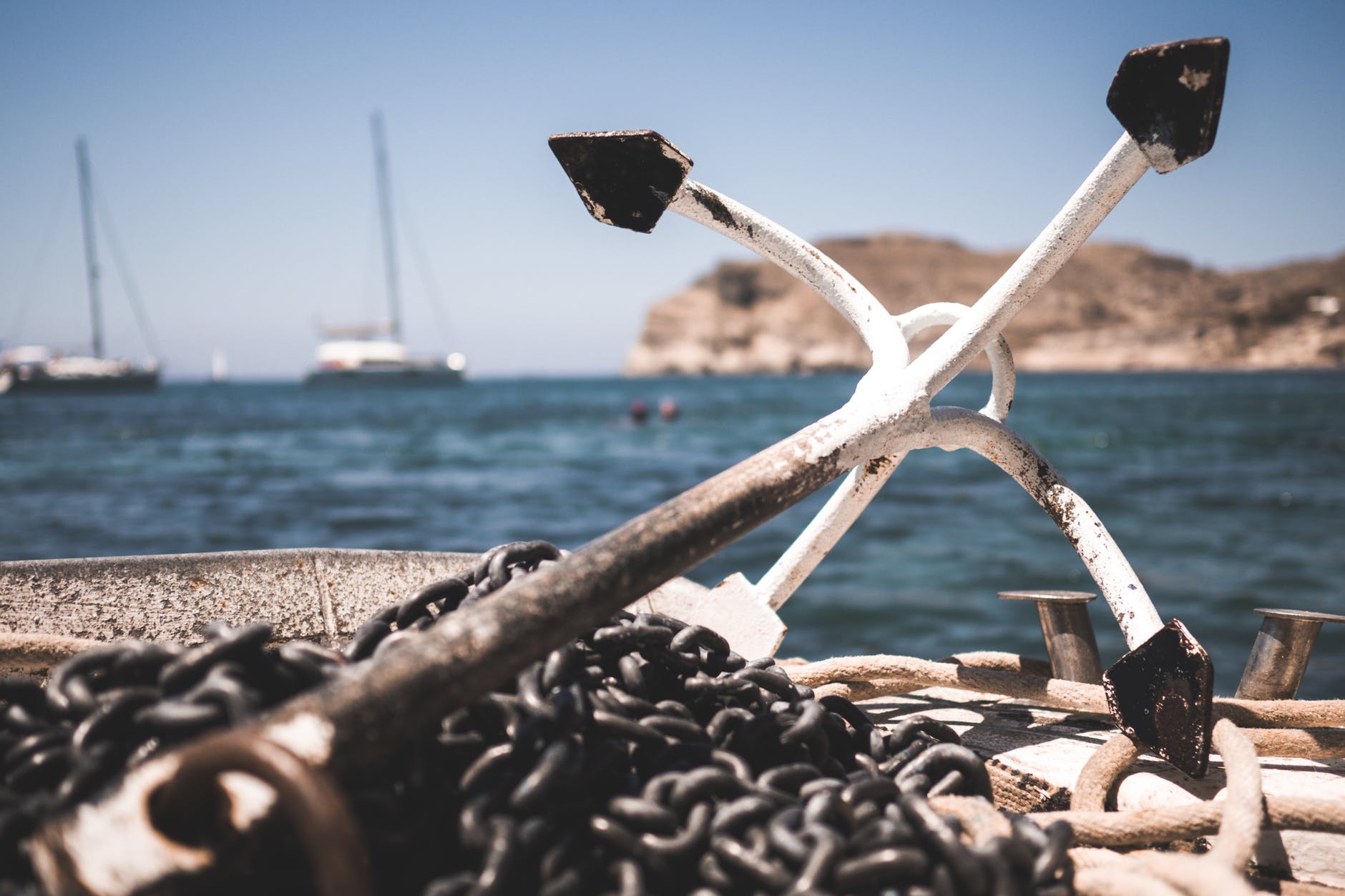 13 of Martide's favorite seafarer quotes about anchors
"To reach a port we must sail, sometimes with the wind, and sometimes against it. But we must not drift or lie at anchor." - Oliver Wendell Holmes, Sr. Someone that wore many hats, Oliver Wendell Holmes was a writer, a humorist, a poet and a physician. An American born in 1809, Mr. Holmes was known for his medical research and also his wit and humor.
"To reach a port, we must sail - sail, not tie at anchor - sail, not drift." - Franklin D. Roosevelt. Of course Franklin D. Roosevelt probably needs no introduction as the 32nd president of the United States. Born in 1882, he was the only American president in history to be elected a grand total of four times.

Read more: 12 Intriguing Seafarer Quotes About Storms

"Neither should a ship rely on one small anchor, nor should life rest on a single hope." - Epictetus. Epictetus was a Greek philosopher and a religious thinker who was born a slave but somehow managed to attend lectures by the notable figures of the time.

Despite this he apparently never wrote anything himself. Epictetus was born in or around AD 55 and died in approximately 135 - if you can get your head around those dates!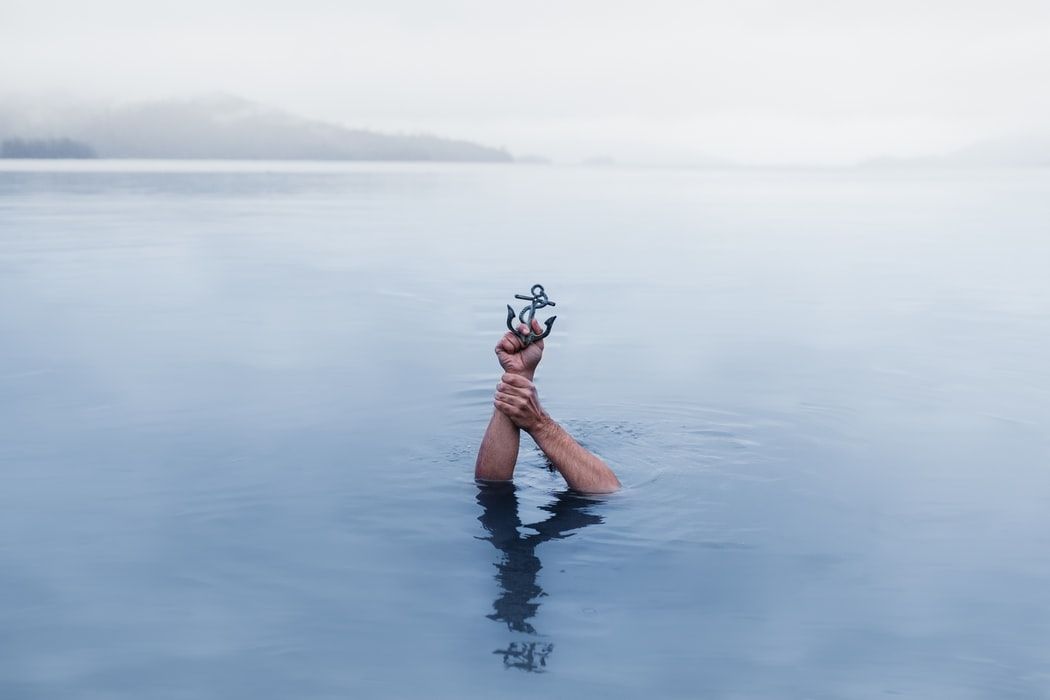 Read more: 10 of Martide's Favorite Seafarer Quotes
4. "Sometimes you don't realize you're actually drowning when you're trying to be everyone else's anchor" - Unknown. A quote from an unknown source that makes quite a bit of sense.
5. "The anchor holds in spite of the storm." - Ray Boltz. Ray Boltz is a singer and songwriter from the United States who also plays the piano and guitar.
6. "Allow yourself to be an anchor and anchored by others." - Asa Don Brown. Asa Don Brown is an author, motivational speaker, clinical psychologist and human rights advocate who lives and works in New York State, USA.
Read more: 30 Funny Seafarer Quotes About Boats, Sailors & the Sea
7. "We should not moor a ship with one anchor, or our life with one hope." - Epictetus. Another seafarer quote by the Greek philosopher, religious thinker and former slave.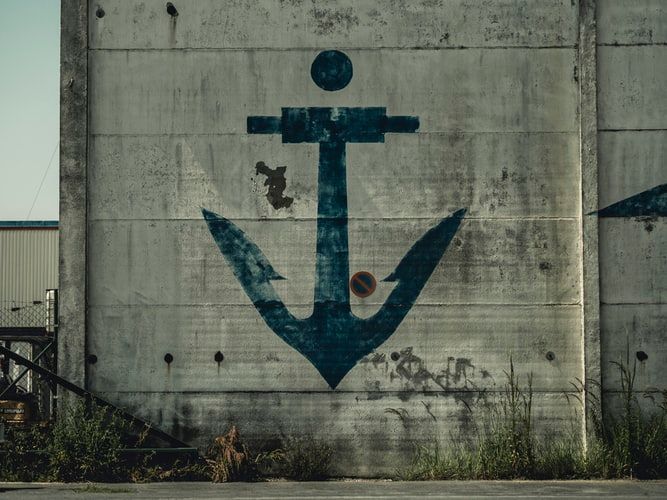 Read more: 10 of Martide's Favorite Seafarer Quotes About Ships
8. "Visit the port of goodness often; if you can, cast your anchor over there!" - Mehmet Murat ildan. A contemporary Turkish novelist and playwright, Mehmet Murat ildan was born in Eastern Turkey and studied in Ankara, the capital, and in both France and the United Kingdom.
9. "Be anchored in life. Be anchored in love. Be anchored in what you believed." - Unknown. Another quote by an unknown author that is simple but manages to speak volumes.
10. "Don't bring an anchor, on a sinking boat." - Anthony Liccione. A poet and author born in 1968 in Chicago, Illinois, Anthony Liccione apparently gained his high school diploma whilst being homeless and living in his car.
Read more: 10 of Martide's Favorite Quotes About Rowing
11. "The anchors now made are contrived so as to sink into the ground as soon as they reach it, and to hold a great strain before they can be loosened or dislodged from their station." - William Falconer. The son of a barber, William Falconer was born in Edinburgh, Scotland in 1732. He was a poet and writer but also a sailor.
Falconer's poems mainly focused on life at sea and he also wrote a dictionary of marine terms called An Universal Dictionary of the Marine. Falconer worked on various warships as both purser and midshipman. Despite being one of only three survivors of a trading ship accident, his luck ran out in 1770 when Aurora, the frigate he was sailing on, was lost at sea during a voyage to India.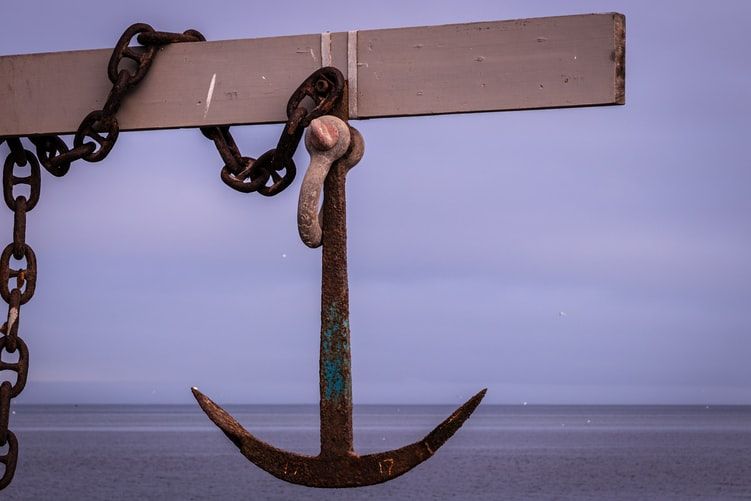 Read more: 12 of Martide's Favorite Seamen Quotes
12. "Without an anchor, we can be drifted to any shore." - Lailah Gifty Akita. A writer on the topics of self help, spirituality and philosophy, as well as being an author, Ghanian Lailah Gifty Akita also has several degrees including an MPhil in Oceanography from the University of Ghana.
13. "It is well to moor your bark with two anchors." - Publilius Syrus. Born in Turkey in 85 BC, Publilus Syrus was taken to Italy as a slave, however, thanks to his wit and charm he apparently won over his master who decided to educate him. Syrus is also known for another seaman quote "Anyone can hold the helm when the sea is calm."
Well there you have it. 13 of our favorite seamanship quotes about the anchor. Some are connected to life, some are actually about the sea, ships and sailing, but we think all of them provide us with a little food for thought.
Read more: 10 of Martide's Top Seafarer Quotes About Storms at Sea
What do you think? Is YOUR favorite seafarer quote that mentions anchors included or do you know any others? Let us know in the comments if we've missed an inspirational quote for seamen that you really like.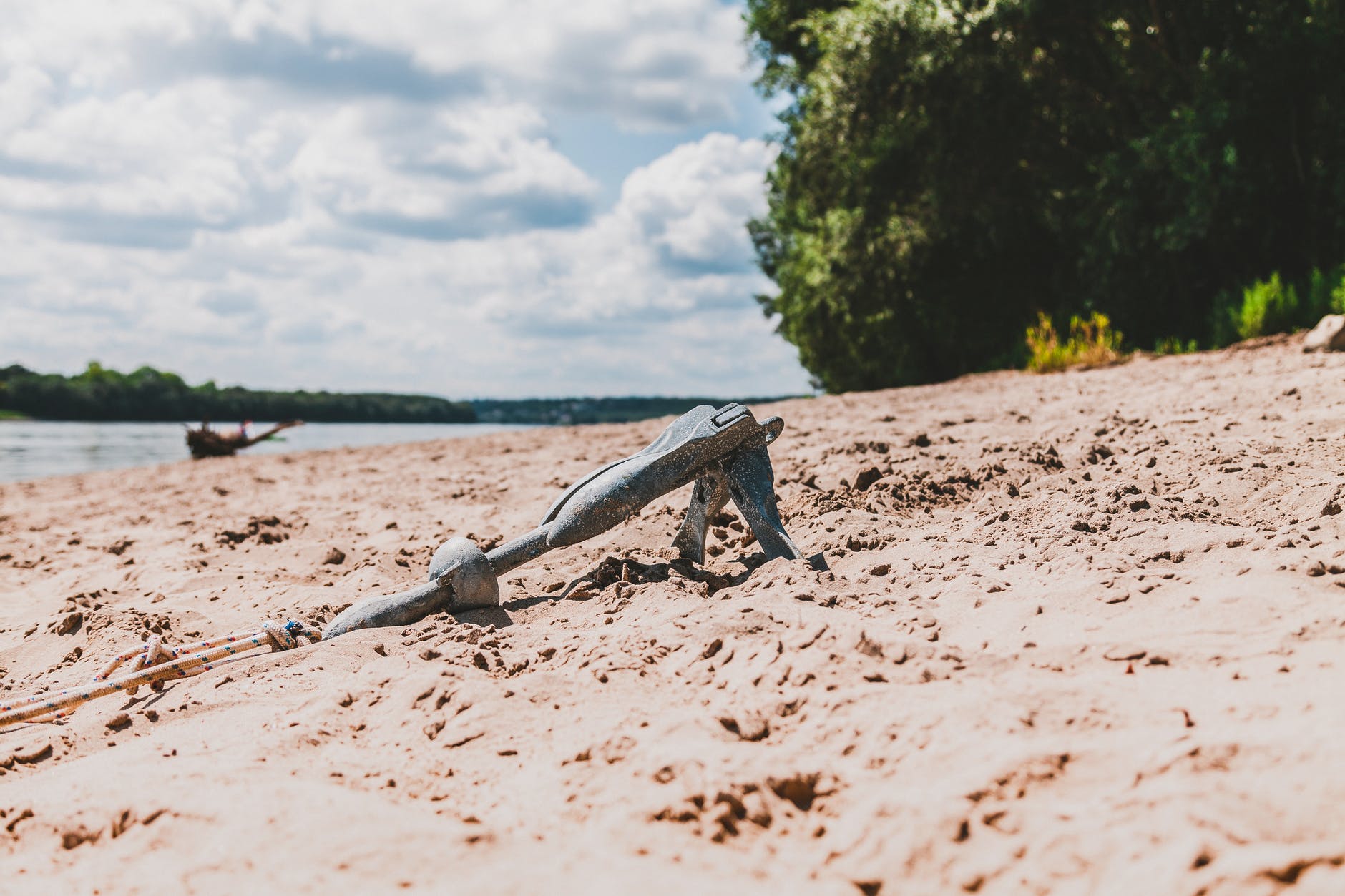 From seafarer quotes to seafarer jobs
Meanwhile if you've more than a passing interest in anchor and seaman quotes about the ocean and you're a qualified seafarer who is actually looking for work at sea, why not take a look at Martide's current seafarer job vacancies.
Whether you're a Chief Officer, an Ordinary Seaman or an Electrician, we're always hiring. Looking for Able Bodied Seaman jobs or for Electrical Engineer jobs?
You've come to the right place. Create an account with Martide today and start applying!
Meanwhile, you should also download our seafarer jobs app which is THE way to apply for maritime jobs, stay in touch with employers and manning agents, and track the jobs at sea you've applied for.
The Martide app is completely free and available to download from Google Play and the Apple App Store.
Download it now and we hope to see you onboard soon!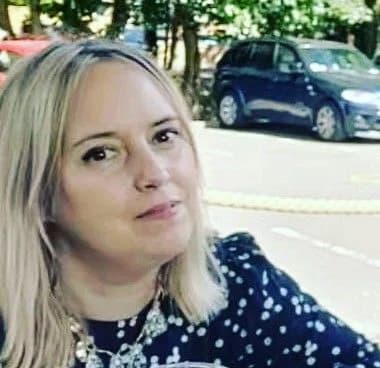 Eve Church
Eve is Martide's content writer and publishes regular posts on everything from our maritime recruitment and crew planning software to life at sea.
UK