12 of Martide's Favorite Seamen Quotes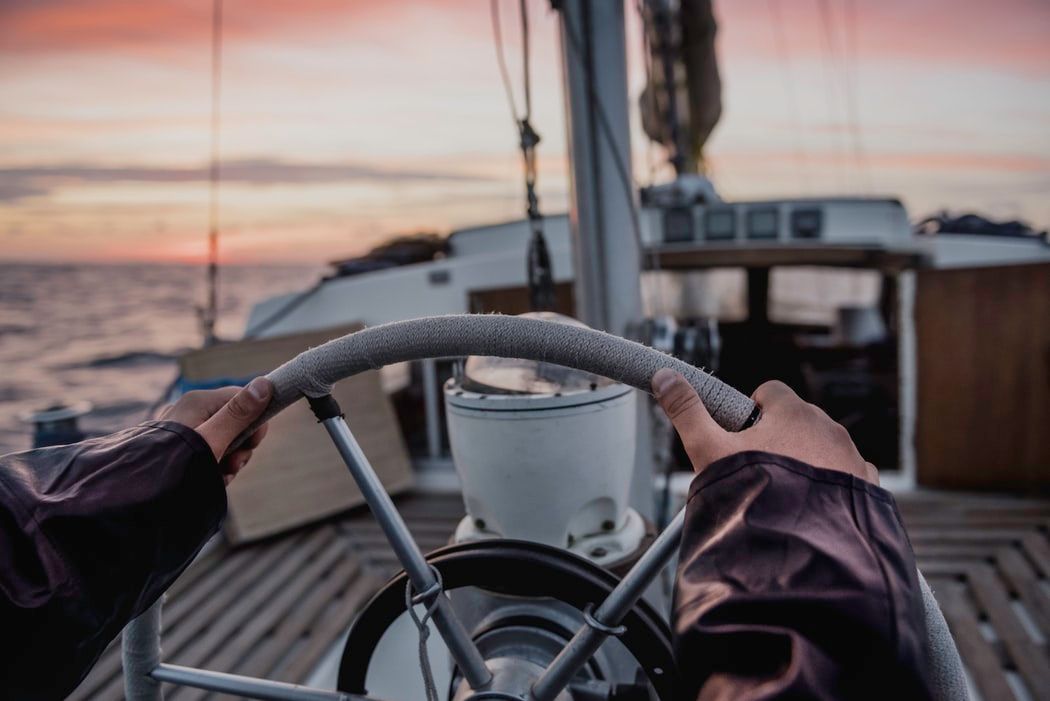 At Martide we love anything and everything to do with the maritime industry and that includes finding inspirational and interesting seamen quotes.
In this blog post we thought we'd take a look at some seafarer quotes from various well known (and not so well known) sources that continue to inspire us and make us think.
If you've ever looked for inspiring quotes about seafarers, maybe one of your best loved seaman quotes will be included in our list below.
Our mariner quotes come from writers, sailors, navigators, thinkers and artists from a number of different nationalities.
Read more: 10 Inspirational Quotes for Seamen About Storms
From British writer Sir Walter Scott to American and Canadian husband and wife sailors, Lin and Larry Pardey, these are just a few of the words about sailors that we've picked out.
We've also included a few bonus facts about the authors of these quotes too.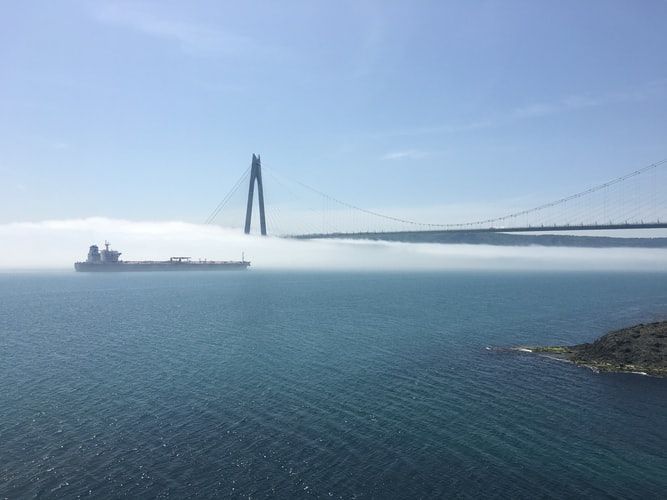 So, without further ado, let's take a look at just some of our favorite seafarer quotes. Enjoy!
12 of Martide's favorite seamen quotes
1. "A sailor's joys are as simple as a child's." - Bernard Moitessier, French sailor who took part in the 1968 Sunday Times Golden Globe Race - the first non-stop, singlehanded, round the world yacht race.
Read more: 30 Funny Seafarer Quotes About Boats, Sailors & the Sea
2. "He is the best sailor who can steer within fewest points of the wind, and extract a motive power out of the greatest obstacles." - Sir Walter Scott, Scottish writer born in Edinburgh and famous for writing the novels The Lady of the Lake and Ivanhoe.
3. "There is no better tool or equipment you can have on board than a well-trained crew." - Larry Pardey, Canadian sailor and writer, who with his wife Lin, sailed over 200,000 miles, circumnavigating the world both east-about and west-about.
Read more: 10 of Martide's Favorite Quotes About the Sea
4. "He who loves practice without theory is like the sailor who boards ship without a rudder and compass and never knows where he may cast." - Leonardo da Vinci, Italian painter, engineer, architect, and theatre producer who is widely considered to be a genius and one of the greatest artists the world has ever known.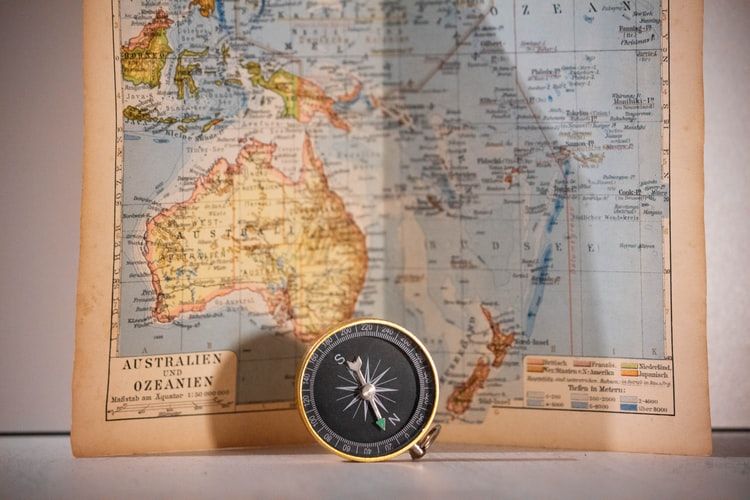 5. "The wind and the waves are always on the side of the ablest navigator." - Edward Gibbon, English writer, historian and Member of Parliament. He was known for his work The History of the Decline and Fall of the Roman Empire.
Read more: 12 Intriguing Seafarer Quotes About Storms
6. "At sea, I learned how little a person needs, not how much." - Robin Lee Graham, American sailor who began a solo around-the-world voyage from San Pedro, California, in a 24-foot sloop in 1965 at the age of 16. He returned five years later with a wife and daughter in tow.
7. "It is not that life ashore is distasteful to me. But life at sea is better." - Sir Francis Drake, English sailor who became the first Englishman to circumnavigate the globe.
Read more: 10 of Martide's Favorite Seaman Quotes About Sailing
8. "I wanted freedom, open air and adventure. I found it on the sea." - Alain Gerbault, French aviator, tennis champion and sailor who circumnavigated the globe single-handedly.
9. "Sailors, with their built-in sense of order, service and discipline, should really be running the world." - Nicholas Monsarrat, English Lieutenant Commander and writer who was known for his 'sea novels' such as The Cruel Sea.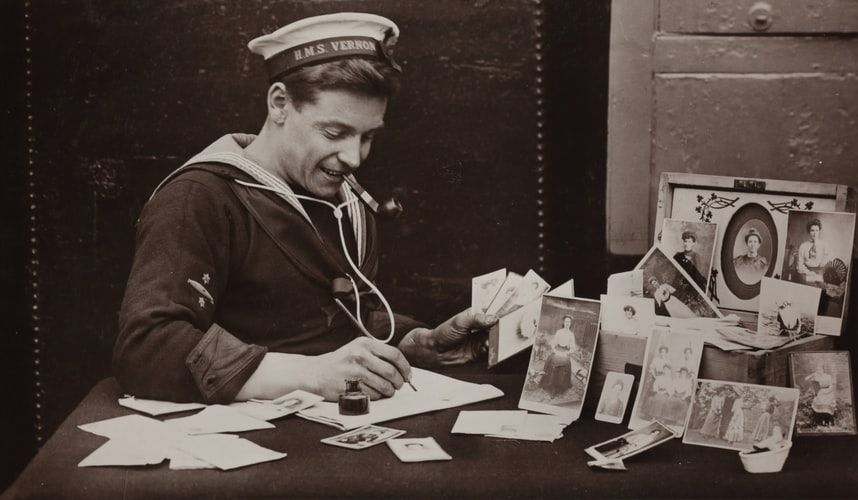 10. "I am the master of my fate. I am the captain of my soul." - William Ernest Henley, English writer, poet and editor who is probably best known for his poem Invictus.
Read more: 10 of Martide's Best Seaman Quotes About the Ocean
11. "If you can't repair it, maybe it shouldn't be on board." - Lin and Larry Pardey, American and Canadian sailors and writers
12. "A sailor is an artist whose medium is the wind. Live passionately, even if it kills you, because something is going to kill you anyway." - Webb Chiles, American writer and sailor who has set two world records, completed four circumnavigations of the globe, and was the first American to sail around Cape Horn single-handedly.
So what do you think? Is one or more of your best loved seafarer quotes included in the list above or do you have another favorite seamen quote that is close to your heart?
Read more: 10 of Martide's Favorite Quotes About Rowing
Why not let us know what inspires you in the comments below - we'd love to hear your thoughts and your most inspirational seaman quotes.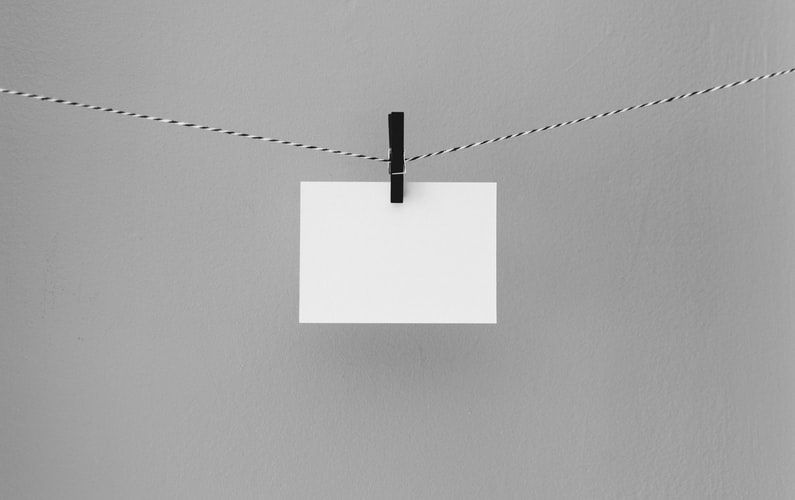 Looking for more maritime and seaman quotes? Check out these blog posts as well:
10 Seaman Quotes About Compasses
10 of Martide's Favorite Quotes About Seafarers
10 of Martide's Favorite Seafarer Quotes About Ships
13 of Martide's Favorite Seafarer Quotes About Anchors
10 of Martide's Top Seafarer Quotes About Storms at Sea
10 Seafarer Quotes That We Love About Sailing
10 Motivational Quotes About Storms

Inspiring Seaman Quotes in Tagalog

21 Maritime Quotes About Diving

How can Martide help your shipping company?
Meanwhile, if you're a small to medium sized shipowner or manager who is looking to streamline your maritime recruitment and crew management processes, get in touch with Martide today.
Our Software as a Service solution has been created specifically for companies just like yours and we'd love to discuss with you how we can make your life easier!
From finding qualified seafarers to filling your vacant jobs at sea to helping you manage your crew, budgets and change over dates more easily, we've got you covered.
Ready to make life more simple? Let's talk!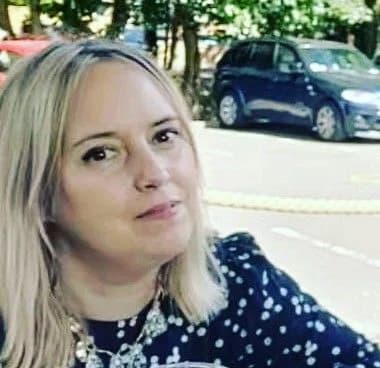 Eve Church
Eve is Martide's content writer and publishes regular posts on everything from our maritime recruitment and crew planning software to life at sea.
UK