21 Maritime Quotes About Diving
If you're looking for seafarers quotes and in particular quotes about diving, you've come to the right blog post! At Martide we love a good maritime quote and we've already covered plenty of inspirational quotes by people famous and not so well known in our blogs.
From quotes about compasses to motivational quotes for seamen and from quotes about storms to quotes about rowing, we've got ocean quotes and nautical sayings well and truly covered!
We even have a blog post dedicated to inspiring quotes for seafarers in Tagalog!
But for now let's dive into (pun most definitely intended!) some of our favorite quotes about diving.
We've also included some links that you can follow to find out more about the people who said them or find the works that the quotes came from.
21 Maritime quotes about diving
"Diving is a leap of faith plus gravity." - Gabrielle Zevin - Memoirs of a Teenage Amnesiac
2. "75% of the Earth is water. Divers live on a much bigger planet." - Unknown Author
3. "Well... I love moving in extra dimensions. Not just backwards and forwards, but up and down and around. And fins. I love swimming with fins - human feet are practically useless underwater. I love all the unique things you see on each dive. Millions of little aquatic soap operas playing out between all the creatures. And the silence. Well, it's not really silent down there, but the roar of bubbles blocks any other sound..." - Kirsten Hubbard - Wanderlove
Read more: 10 of Martide's Best Seaman Quotes About the Ocean
4. "Scuba diving shows the human mind what it is truly like to move around in a fully 3-dimensional world. A world that once your head sinks below the surface the thoughts of society vanish and tranquility begins." - Matthew Schade
5. "Something, most certainly, happens to a diver's emotions underwater. " - Barry Lopez - About This Life
6. "No matter how much you travel, if you don't dive, you cannot say you've seen the world." - Unknown Author
Read more: 10 of Martide's Favorite Seamen Quotes About Sailing
7. "I can mention many moments that were unforgettable and revelatory. But the most single revelatory three minutes was the first time I put on scuba gear and dived on a coral reef. It's just the unbelievable fact that you can move in three dimensions." - Sir David Attenborough
8. "Underwater I hear the water coming to my body, I hear the sunlight penetrating the water." - James Nestor - Deep: Freediving, Renegade Science, and What the Ocean Tells Us about Ourselves
9. "What all divers should remember is that scuba diving is a fun exploration of life. When you dive, don't take yourself so seriously. Loosen up and relax. The point of scuba diving is not to focus on yourself; it's to focus on the beauty of the underwater world. There's nothing to accomplish on dives." – Vanessa Vitri
Read more: 10 of Martide's Favorite Seafarer Quotes About Ships
1o. "For most people, this is as close to being an astronaut, as you'll ever get. It's leaving planet Earth behind and entering an alien world." - Mary Frances Emmons
11. "Did you see the octopus?" Someone shouted after the dive. Yes, I thought, but who among us knows what it was doing? What else was THERE, just then? WHY?" - Barry Lopez - About This Life
12. "Don't wait any longer. Dive in the ocean, leave and let the sea be you." – Rumi
Read more: 10 Inspirational Quotes for Seamen About Storms
13. "Your worst day stuck on the surface wishing you could get underwater is better than your best day stuck underwater wishing you could get on the surface." - Unknown Author
14. "Diving, I floated amid an entirely new ecosystem filled with creatures and vegetation that seemed to beckon me in. The responsibilities and worries of my life couldn't penetrate the gleaming waters, offering me a weightlessness in both body and spirit." - Jean-Philippe Soule - I, Tarzan: Against All Odds
15. "Everyone loves to fly and flying underwater is better than flying in air because there are things around you." - Graham Hawkes
Read more: 10 of Martide's Favorite Seafarer Quotes
16. "Taking your first breath underwater is an incredible experience. You've been breathing your whole life, it's the definition of second nature, but all of a sudden the whole game has changed. It's something that you've never focused on but now it won't escape your mind." – Natalie Lavery
17. "From birth, man carries the weight of gravity on his shoulders. He is bolted to earth. But man has only to sink beneath the surface and he is free." - Jacques Cousteau
18. "Every time you dive, you hope you'll see something new – some new species. Sometimes the ocean gives you a gift, sometimes it doesn't." - James Cameron
Read more: 10 Seafarer Quotes That We Love About Sailing
19. "Being underwater reminds me of the beauty in life's simplicity. The sea pulses with life. It exudes it, breathes it; a constant reminder that everything is liquid." – Timi Waters
20. "I actually love diving at night; you see a lot of fish then that you don't see in the daytime." – Sylvia Earle
21. "It isn't always the treasure that drives men down deep into the sea; it's something else, something unexplainable, even to them." – Jennifer Arnett
Are You looking for more quotes for seamen?
We've got plenty more of our favorite seaman quotes for you if you're looking for more inspirational quotes or motivational sayings.
From quotes about storms at sea to quotes about the ocean, quotes about anchors and even funny quotes about sailing and the sea, we've got plenty more fascinating sayings for you to dive into. (Sorry - we couldn't resist that one!)
Read the next post in this series: 12 Intriguing Seafarer Quotes About Storms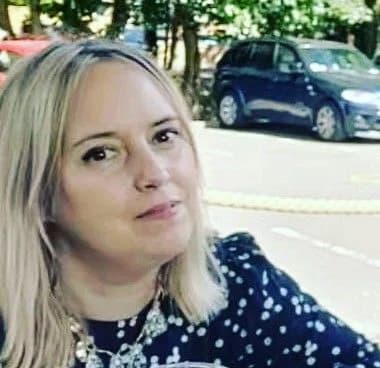 Eve Church
Eve is Martide's content writer and publishes regular posts on everything from our maritime recruitment and crew planning software to life at sea.
UK