10 Fascinating Facts about the Maritime Industry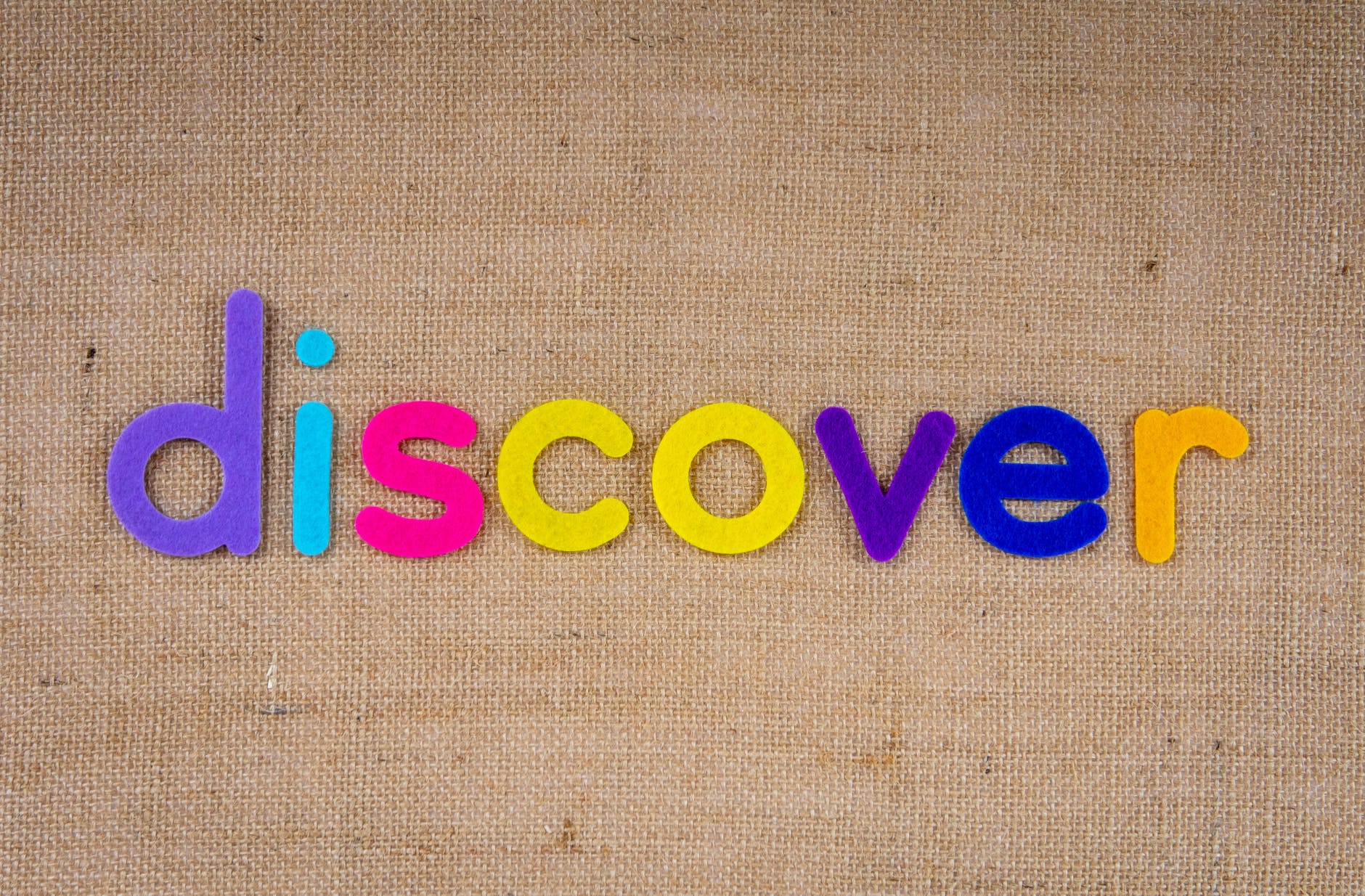 We know that the shipping industry is responsible for 90% of the world's transportation of goods. And if you're involved in the industry, you probably know that too.
But this percentage only started to become common knowledge to those who aren't involved in the merchant navy thanks to Ninety Percent of Everything, a book by British journalist, Rose George.
The book aims to explain the magnitude of the maritime industry to those who are not working in, or who aren't knowledgeable about, the sector.
Read more: What is the Definition of Maritime?
In fact, it would seem that this 90% is a source of amazement to industry outsiders, so we thought we'd put together a few more fast facts that, whether you work in shipping or not, you can use to blow the minds of friends and family.
(This could come in especially handy if you're a seafarer the next time anyone asks you: "What exactly it is you do again?!" or "What is a seafarer's job?")So, let's take a look at just ten - and as we all know there are many, many more - facts about shipping, vessels and the maritime industry.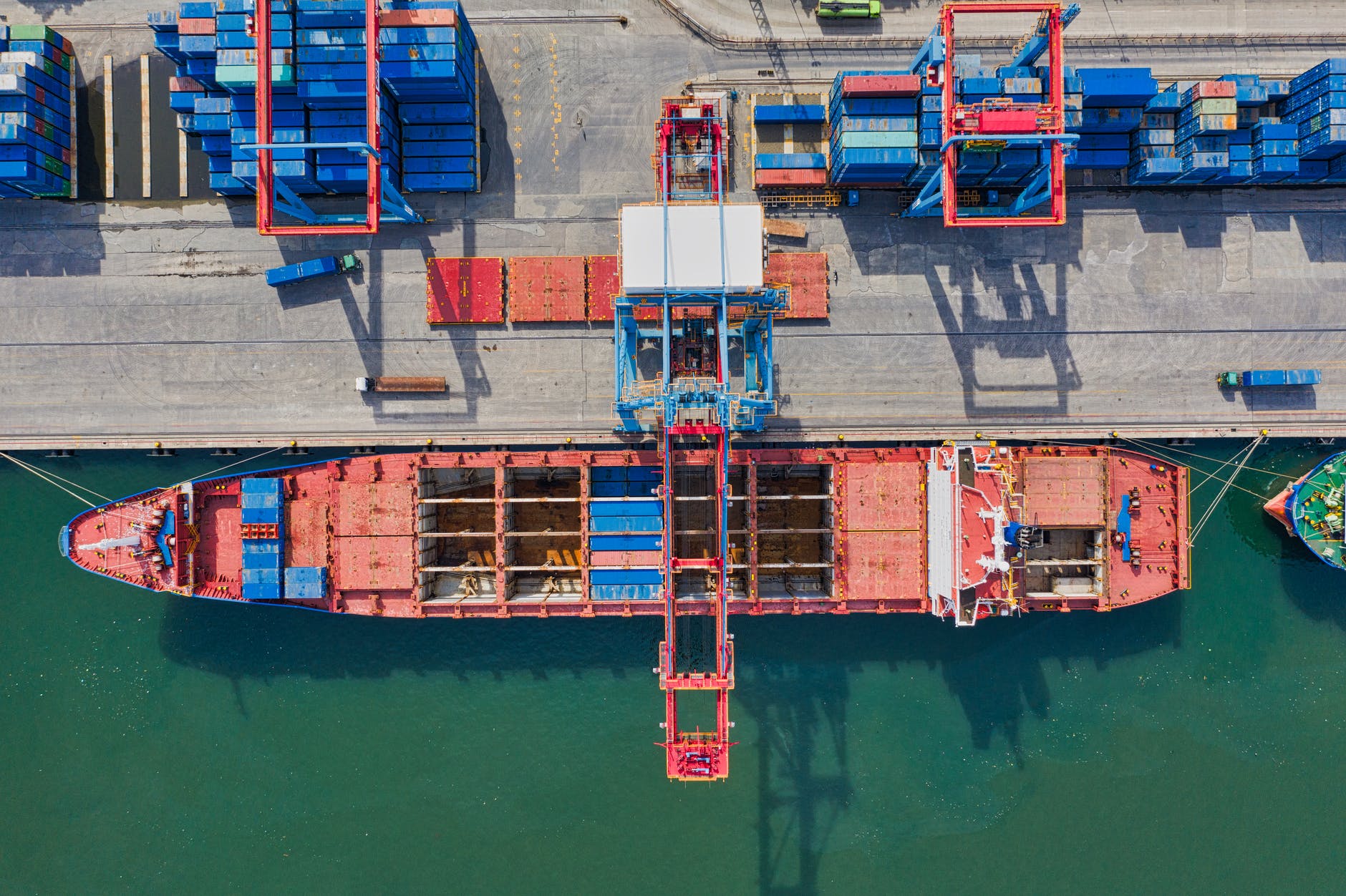 10 fascinating facts about the maritime industry
1.In one year the average container ship travels the equivalent of three-quarters - or 75% - of the way to the moon and back. Add up all the trips a vessel makes across the oceans in her lifetime and the distance works out to around ten return trips to the moon. Neil Armstrong had nothing on the average seafarer!
2. A large container ship engine expends approximately 1,000 times more power than the regular family car. But bear in mind that vessels of this nature only travel at an average of 23 knots (or 26.5 miles per hour to non-seafaring people) in perfect weather conditions.
3. Globally, there are around a staggering 55,000 cargo ships on the oceans at any one time. How many containers are they carrying between them? Oh only around 20 million or so!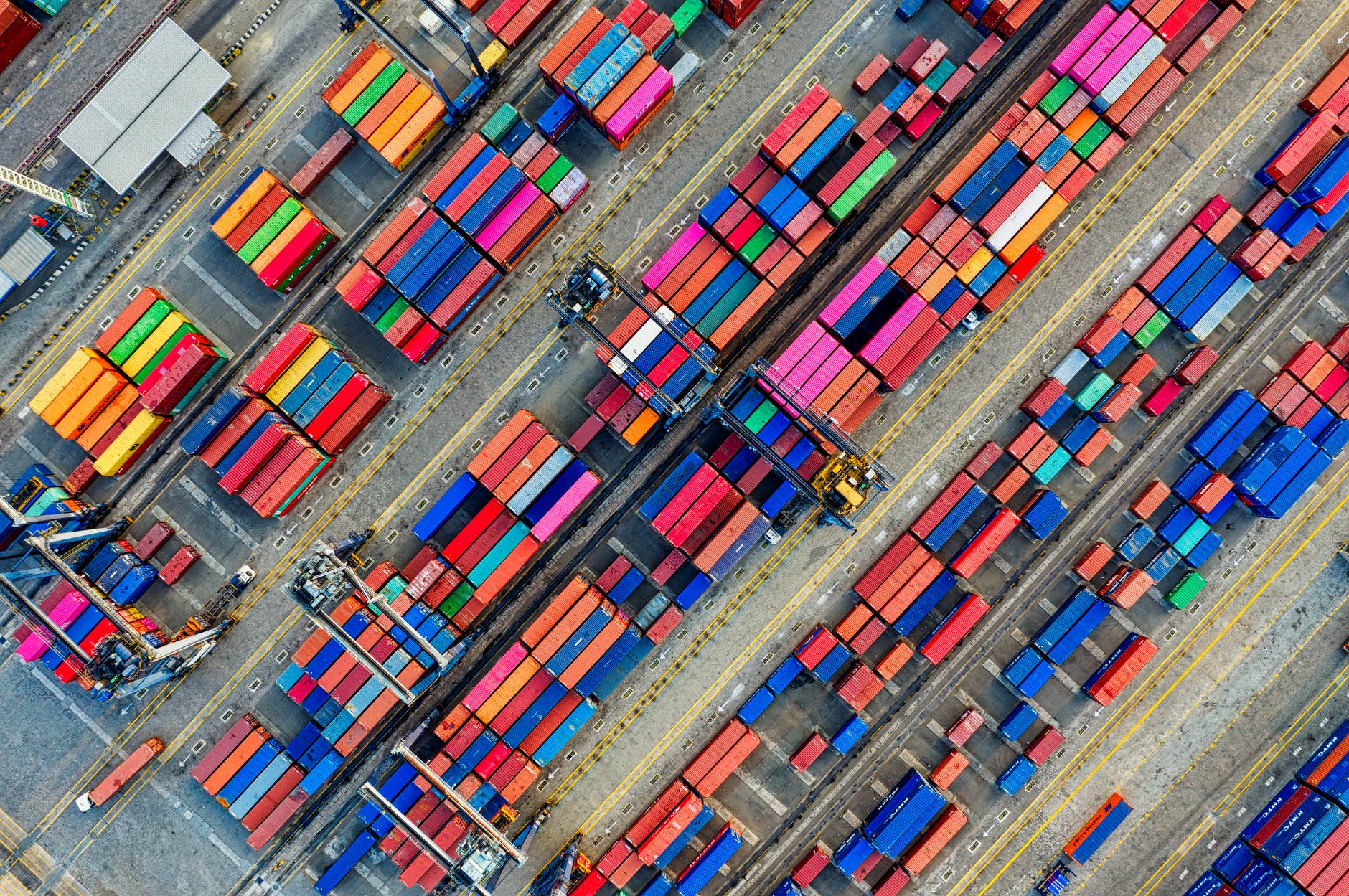 4. Japan (3,962 vessels), Greece (3,032 vessels) and Germany (2,321 vessels) are the proud owners of the three largest fleets in the world. That's based on the total DWT that is controlled by parent companies located in those countries.
5. Here's one fact that probably won't surprise you: almost every nationality on the face of the planet has someone crewing on a ship. Let's break that down a little further: there are approximately 1.5 million seafarers working in the shipping industry worldwide. 98% of those are male and only 2% are female. Filipinos make up a third of all crews with almost a quarter of a million people at sea. Therefore, the average crew member is a male Filipino.
6. Seafarers can be working in an extremely valuable environment! It can cost in excess of $200 million to build some of the bigger shipping vessels.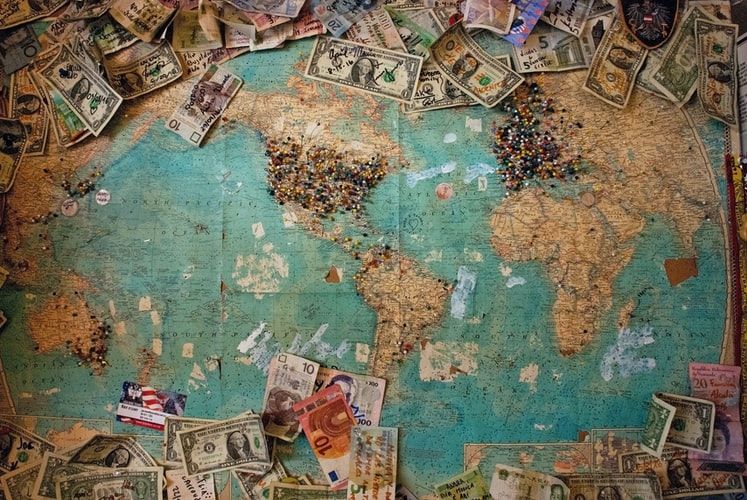 7. Shipping is a big deal. You know that...but did you know that in the UK, the industry accounts for more GDP (Gross Domestic Product) than civil engineering, restaurants and takeaway food (fish and chips anyone?!) combined.
8. Three cheers for shipping: it's still the safest way of transporting commercial goods. And we can be even prouder of ourselves than we are anyway as the maritime industry was one of the first to implement international safety standards way back in the 19th century.
9. Cargo ships are still one of the most affordable ways to transport goods. Here's another mind boggling fact: it's actually cheaper for Scottish cod fish to be shipped to China for filleting and then returned to Scotland than it is to pay Scottish staff to do the same job. We're not sure what that says about wage rates in Scotland versus China but it certainly shows how economically viable shipping is as a form of transport.
10. Finally, shipping is not only the biggest method of transportation - it's also the greenest. That's because if you compare the energy that is needed to move cargo by truck or plane, shipping releases far fewer harmful greenhouse gases. In fact, as Rose George explains in her book, if you send a container from Shanghai in China to Le Havre in France (that's 11,743 nautical miles), it will emit fewer greenhouse gases than the truck that then takes that container onto Lyon - a total of 514 miles.
We hope you've found some of these cargo ships facts interesting and whether or not you've heard any of them before, we're sure you'll agree they're definitely food for thought.
Read more: 9 Fascinating Facts About Shipping and Geography
A couple of the facts came from George's book and were accurate at the time of its writing but may have changed slightly now. However, it all goes to show what a crucial part of daily life cargo ships and shipping companies are - and ones that the majority of people don't stop to think about.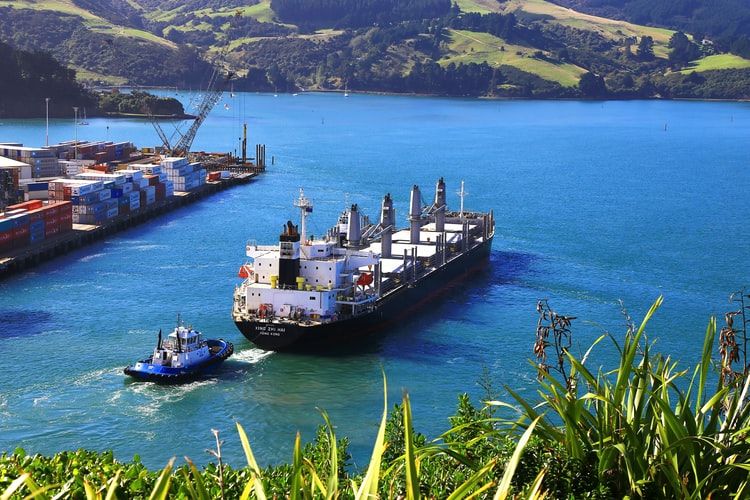 Are there any interesting facts that you'd like to share about the maritime industry or seafarer jobs? Why not leave them in the comments below.
Want more information about seafarer jobs?
If you've ever wondered what it's like to work on a container ship, take a look at this blog post in which one of our office-based coworkers spent a week at sea on a vessel.
Meanwhile if you'd like an answer to that question we asked earlier; "what is a seafarer's job?" and you're wondering if you've got what it takes to forge a career in the merchant navy you'll need to know a little bit more about different types of seafarer jobs.
Read more: Do You Have the Essential Skills and Personality Traits for Jobs at Sea?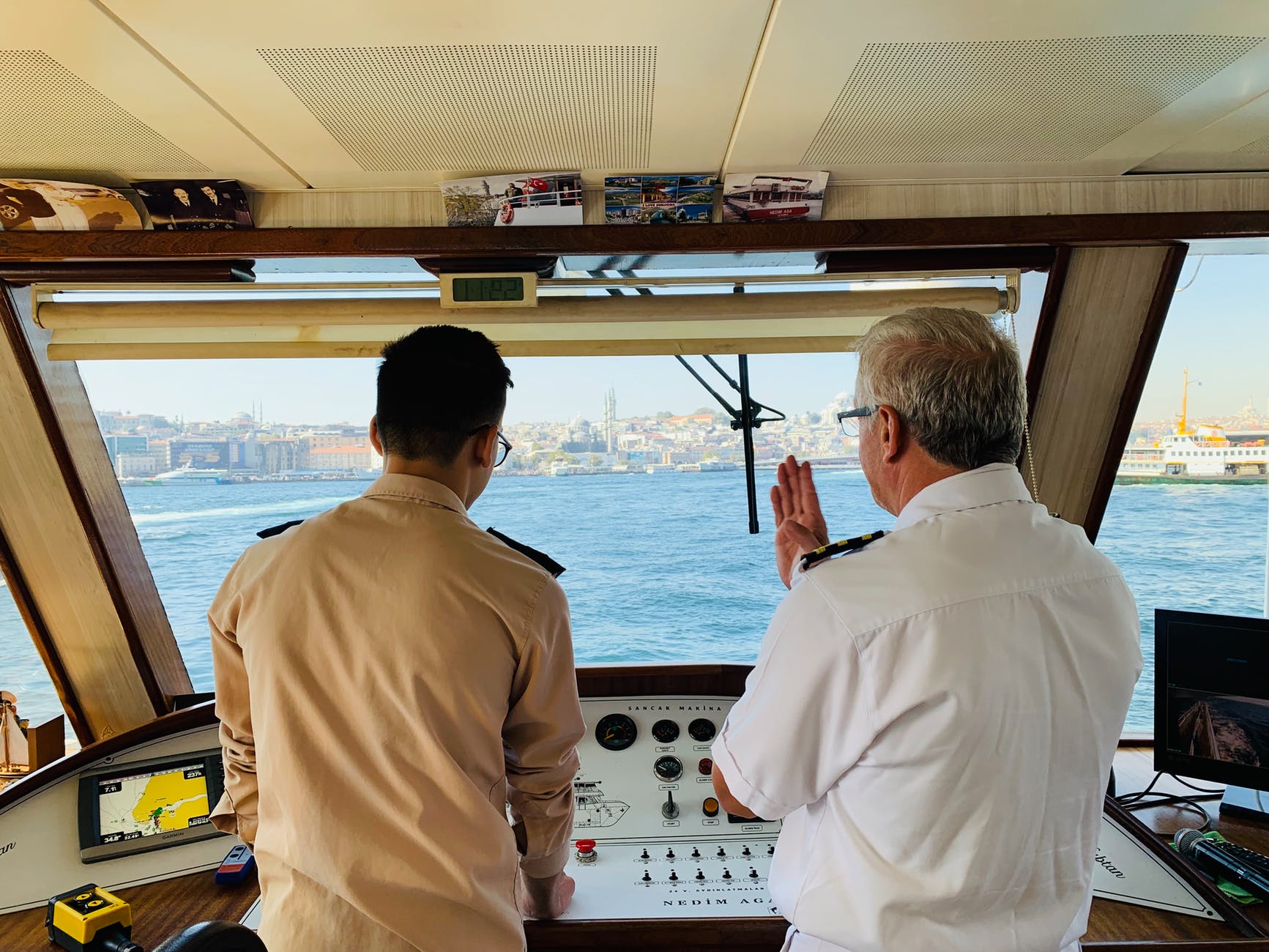 The good news is, we have the info you're looking for! Want to know more about how to get started in entry level cargo ship jobs? Take a look at our posts about how to become a Deck Cadet, Ordinary Seaman, Junior Electrician or Marine Oiler.
Or perhaps you'd like to know more about what does a Bosun do, or an Able Bodied Seaman? Maybe ruling the galley and becoming a ship's Cook is more to your liking - or perhaps you want to find out what a Shipfitter does.
Or do you have your eyes on the prize and are wondering if you could work your way up to one of the top paying seafarer jobs such as Chief Marine Engineer, Chief Officer or even ship's Master?
Martide helps seafarers find their next job at sea
Meanwhile, if you're a seafarer looking for your next crewing position, you can find our vacant jobs at sea here.
To apply for any of our jobs you just need to create an account with Martide. It's quick, easy and free to register, then all you need to do is to upload your seafarer documents and enter your details and work experience.
You can do that on our website here, or by downloading our free seafarer job app from Google Play here or from the Apple App Store here.
Create an account today and we hope to see you onboard soon!
This blog post was originally published on July 21st 2019 and updated on January 14th 2021.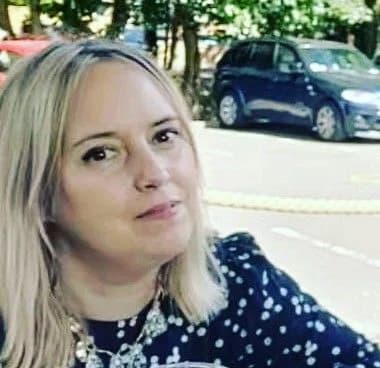 Eve Church
Eve is Martide's content writer and publishes regular posts on everything from our maritime recruitment and crew planning software to life at sea.
UK