Everything You Need to Know About Ship's Cook Jobs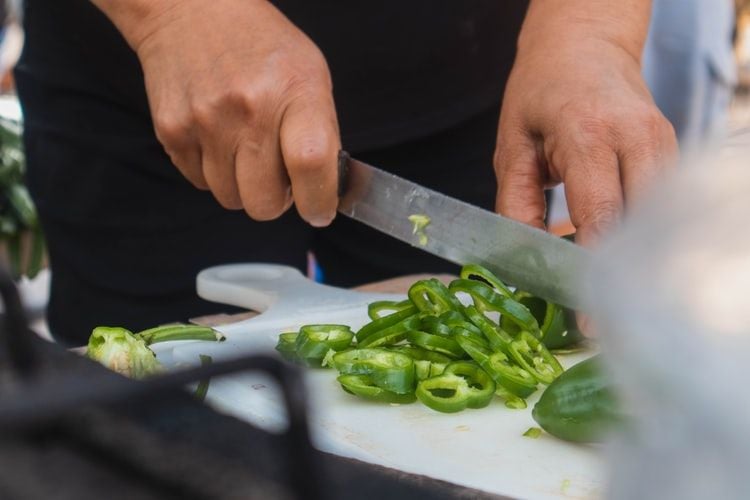 Are you interested in finding out more about different seafarer jobs? Have you ever wondered what it would be like to be a cook on a ship?
If you have an interest in all things culinary, love spending time in the kitchen and think you could transfer those skills to an ocean going vessel's kitchen (or galley to give it its correct name) then keep on reading!
This is another article in our series of 'what is a seafarer's job?' posts in which we've been looking at different examples of maritime jobs.
We've already covered Able Bodied Seaman jobs, Marine Electrician jobs, Ordinary Seaman jobs, Shipfitter jobs, Oiler jobs, Messman jobs, Pumpman jobs, Motorman jobs, and Chief Marine Engineer jobs (to name just a few) and we thought it was about time that we took a closer look at one of the unsung heroes of the crew: the ship's Cook.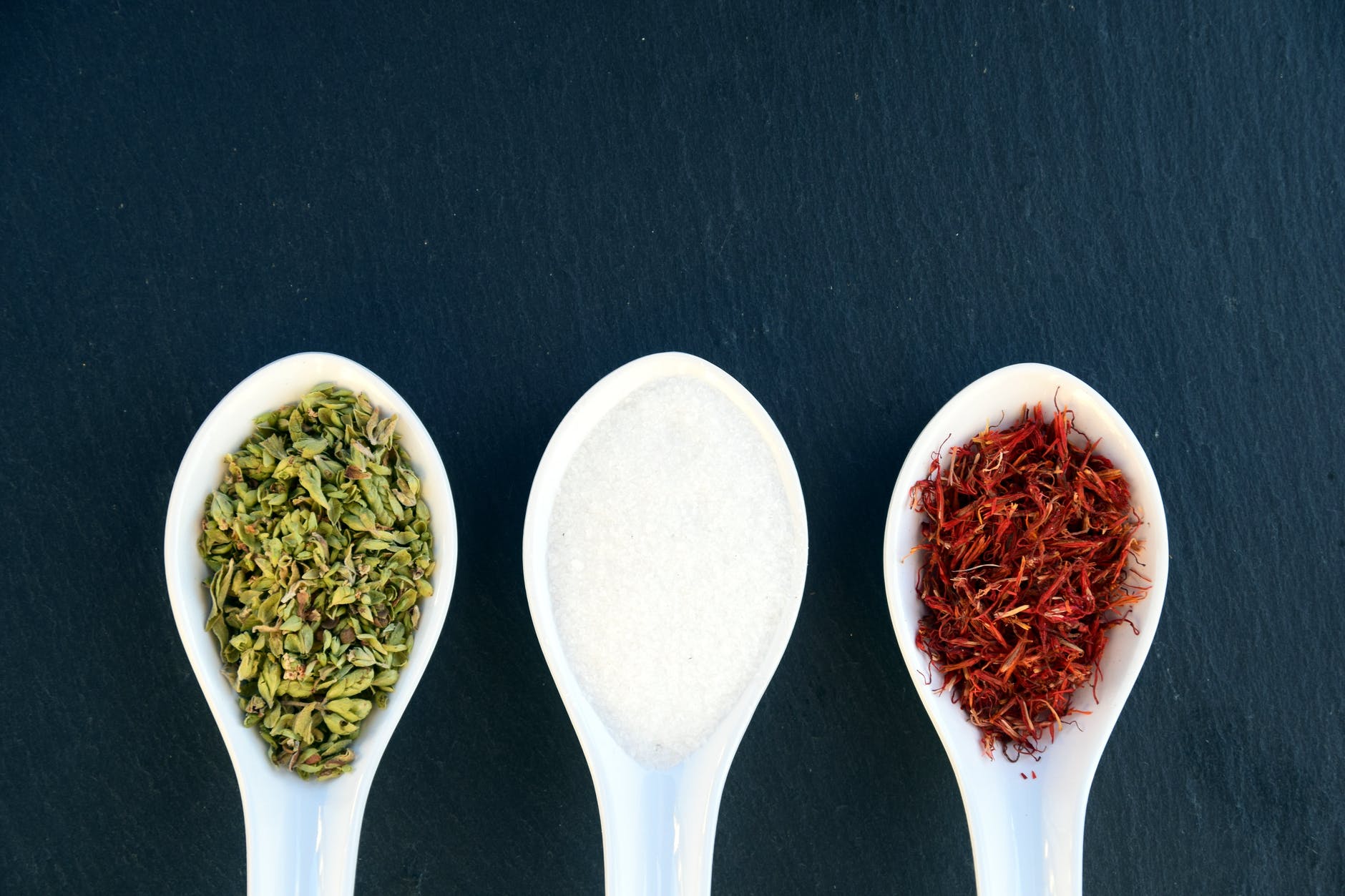 We say unsung heroes, but on cruise ships and luxury yachts, a chef is one of the most praised people on board. On a cruise liner the chef and his or her team will be feeding hundreds of guests to a high standard, and on a superyacht that is typically chartered by mega rich guests, they will be serving up Michelin star level cuisine.
However, on a container ship, cargo ship, ro-ro vessel, oil tanker, bulk carrier, heavy bulk carrier and all of the other vessels that transport the world's goods the situation is slightly different.
Read more: Everything You Need to Know About Marine Pilot Jobs
The ship's Cook is responsible for keeping the crew well fed and fueled with enough energy to carry out their strenuous and often physically demanding jobs.
This means that food is often more like sustenance and less like something served in a fine dining restaurant! And because the Cook isn't usually the first crew member that springs to mind when you think of different examples of maritime jobs, they are often unfairly overlooked.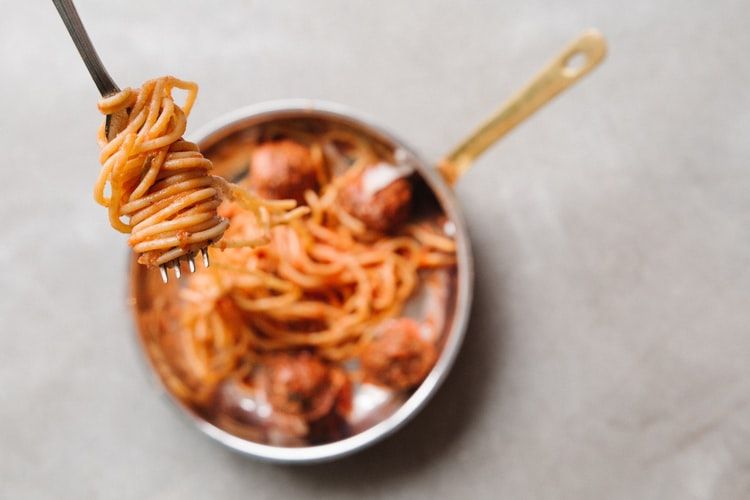 If you've always loved cooking but the thought of being stuck on land doesn't appeal, it might just be that learning how to become a ship's Cook could be the right career for you.
So let's take a look at what you need to know about the person responsible for keeping the stomachs of the crew full!
Everything you need to know about ship's Cook jobs
As we've already mentioned, you don't want to look like a complete rookie by calling the area where food is prepared and cooked on a ship the kitchen! It's the galley.
If there is more than one person working in the galley, just like the other departments on a vessel, there will be a hierarchy.
In the Deck Department, for example, this starts at entry level cargo ship jobs such as Deck Cadet, Engine Cadet, Electrical Cadet or Trainee Ordinary Seaman with a seafarer then working their way up to become an Ordinary Seaman, Able Bodied Seaman, Bosun, then Chief Officer or Chief Engineer and potentially even the ship's Master.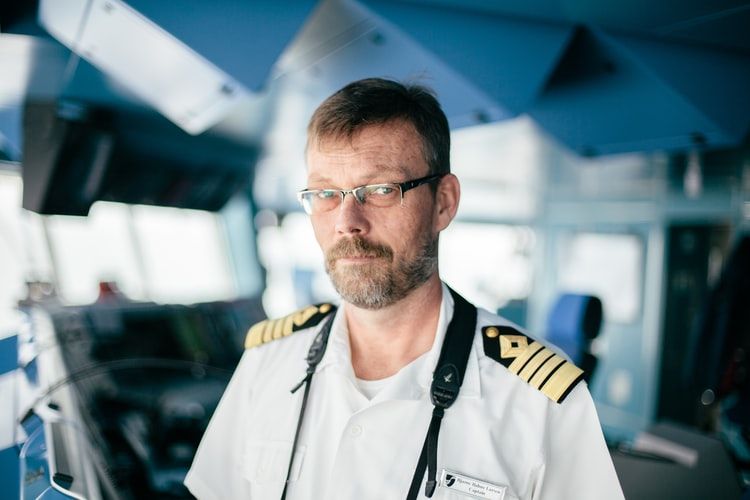 In the galley - and this is wholly dependent on the type of vessel and how many passengers and crew, or just crew, are onboard - the hierarchy could look something like this: Third Cook, Second Cook, First Cook, Assistant Chief Cook, and finally, at the top of the pile, the Chief Cook.
However on vessels with a small crew (and this can even include large vessels) it is more likely that there will be just the one Chief Cook.
As with other seafarer jobs, a budding Chief Cook will start out in that department's version of an entry level cargo ship job, by first gaining their qualifications and documents through training, and then starting on the bottom rung by becoming a Trainee Cook or Third Cook.
On ship's with a greater amount of crew and passengers - such as cruise ships - you may also find crew members such as Storekeeper, Chef de Partie and Pastry Chef.
Ship's Cook job descriptions
So, if on larger vessels with more people onboard, what do all of these culinary wizards actually do? Let's say we have a Third, Second, First, Assistant Chief and Chief Cook onboard. Here's a brief summary of what they could all be doing.
The Third Cook and Second Cook will assist the First Cook with meal preparation.
The First Cook will have their own tasks but will also supervise the Third and Second Cook to ensure that they are preparing the meals correctly.
The Assistant Chief Cook will - as the name suggests - assist the Chief Cook. This will include helping them to plan and organize menus and meals. They are also often tasked with making sure that meals are presented to the highest standards.
The Chief Cook has ultimate responsibility for the entire galley operations. His or her cooking is of the finest quality and they bear the responsibility for ensuring that the menus and food served are up to scratch. They will also delegate jobs to the rest of the galley crew.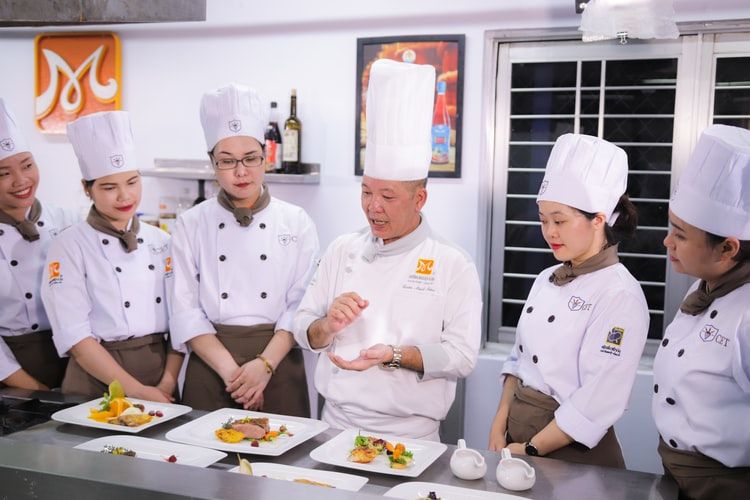 Again, keep in mind that this very much depends on the type of vessel and this hierarchy configuration is much more likely to be applicable to a cruise ship or even a ferry than to a container ship or oil tanker!
What training and certification does a ship's Cook need?
Of course knowing how to cook to a decent standard is pretty much a must when it comes to applying for ship's Cook jobs!
But so too, usually, is a Ship's Cook Certificate of Competency (CoC) and a Cook on a vessel will also need to hold a degree from a recognized culinary school or institute.
Some form of previous work experience is also usually required. However, some employers at shipping companies will only accept cooks who have sea time and previous ship's Cook experience while others will be happy to employ qualified cooks and chefs who have worked in commercial settings such as hotels and restaurants.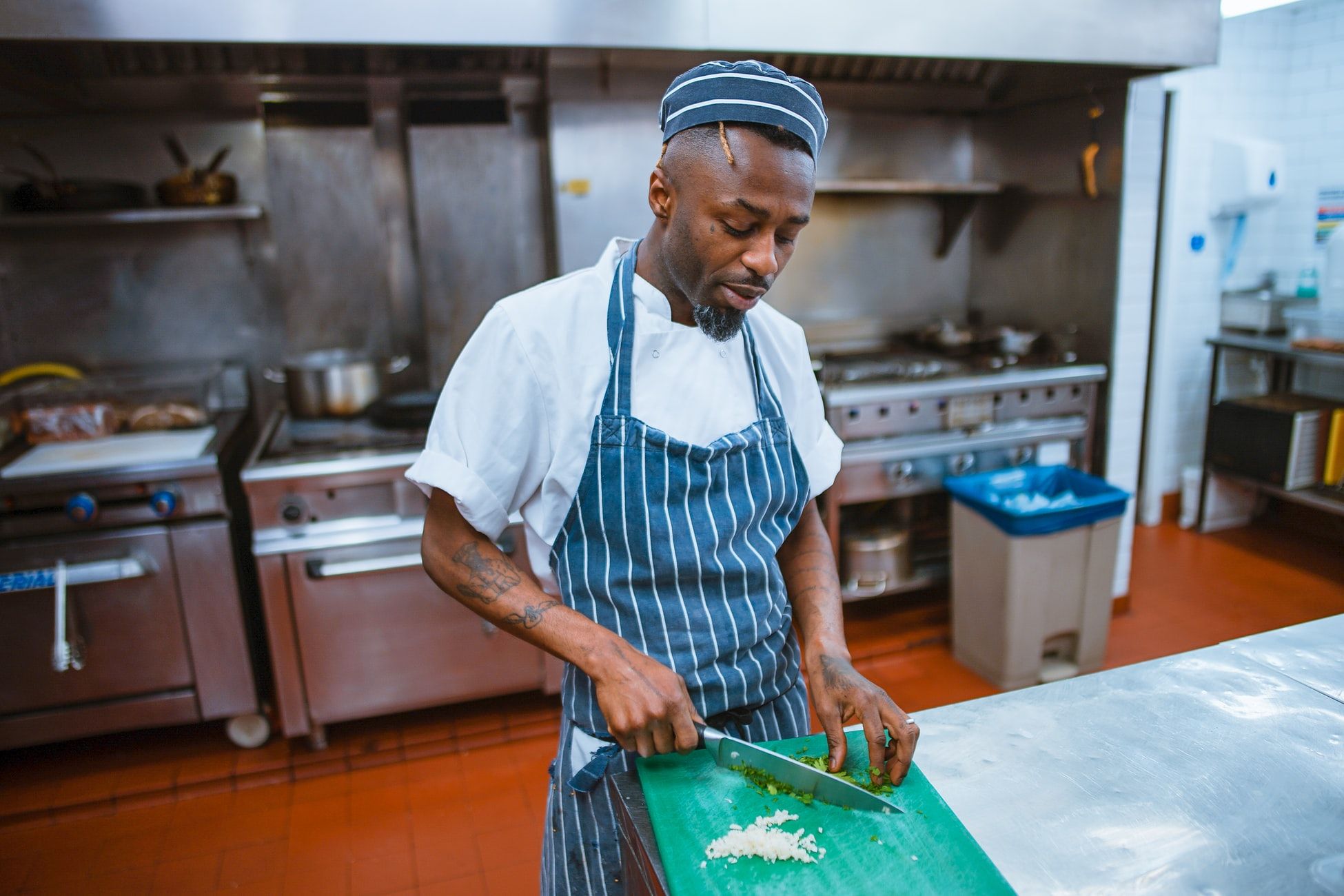 Personality traits needed by ship's Cooks
If you want to be any member of a crew working in seafarer jobs, there are a certain number of personality traits that you will need to possess.
Read more: Do You Have the Essential Skills & Personality Traits for Jobs at Sea?
Mental strength is probably the most important trait. You will need to be able to cope with a life at sea; specifically with being away from your family, friends and loved ones for months at a time.
If you think you can cope with that, and you can cook, you might well be suited to working in a Cook's seafarer job!
How Martide can help you find jobs at sea
If you're looking for your next seafarer job, Martide can help. We are always looking for candidates for seafarer jobs for all different seafarer ranks and positions.
From Junior Electrician to Deck Officer to excavator driver to Chief Engineer, if you're a qualified seaman we want to hear from you. We're also looking for ship's carpenters, waste operators, plumbers, Electro-Technical Officers, and Stewards and Chief Stewards.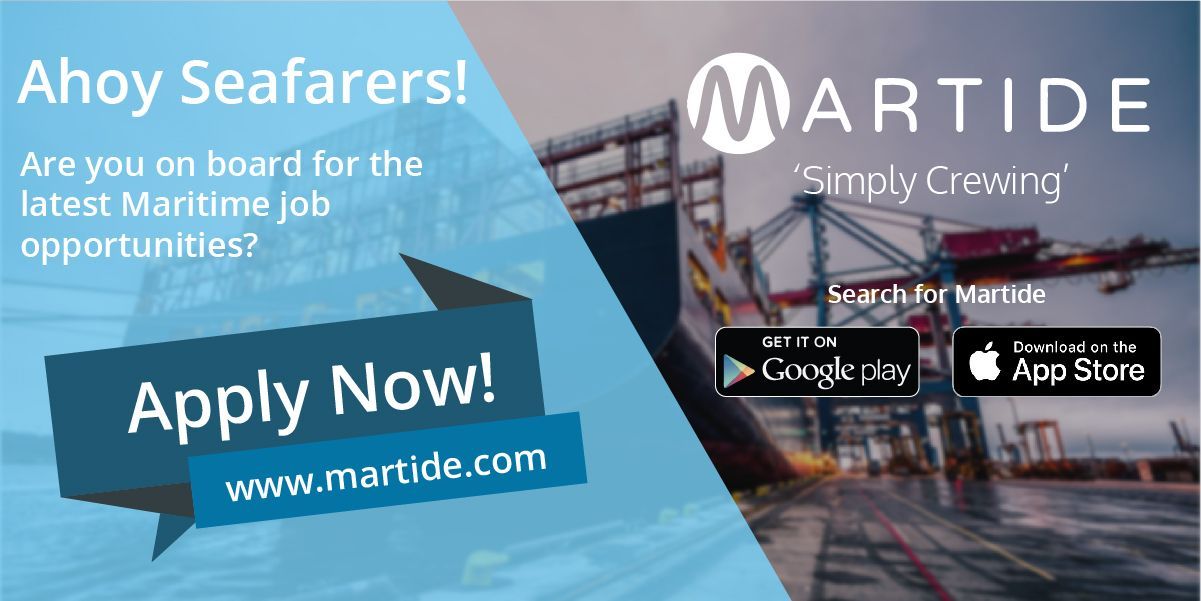 Create an account with Martide, build your resume for a seaman, and start applying for jobs. Whether you're looking for entry level cargo ship jobs such as Junior Engineer or Wiper jobs, or you're a Master looking for your next contract, we would love to help you find employment.You should also download the free Martide seafarer job app.
It will help you stay one step ahead when it comes to finding jobs at sea and staying in touch with employers and manning agents. Download the app now from the App Store or from Google Play.
Read the previous post in this series: Everything You Need to Know About Deck Cadet Jobs
Read the next post in this series: Everything You Need to Know About Marine Oiler Jobs