Everything You Need to Know About Electrical Cadet Jobs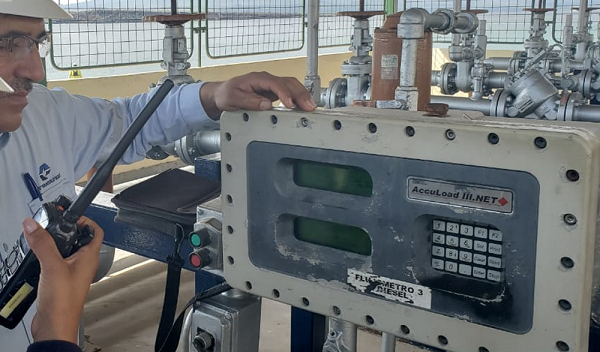 An Electrical Cadet or Electro-Technical Cadet is someone undergoing a cadetship with the goal of learning how to maintain and repair the electrical and electronic equipment and machinery onboard a vessel. A cadetship involves time spent in the classroom as well as practical on-the-job training at sea.
In this blog post we will take a closer look at what a cadetship is if you want to become an Assistant Electrician or Junior Electrician on a ship and then work your way up to being a Marine Electrician, or if you want to become an Electro-Technical Officer.
Cadetships are a great way to become fully conversant with all aspects of a career at sea.
ARE YOU LOOKING FOR ELECTRICAL OR ELECTRO-TECHNICAL CADETS JOBS? VIEW MARTIDE'S ELECTRICAL CADET JOBS ON SHIPS NOW!
Anyone who wants to work on deck and work their way up the seafarer ranks from Ordinary Seaman to Able Bodied Seaman to Bosun or from Third to Second to Chief Officer (or Mate) and perhaps even to Master (Captain) might want to investigate becoming a Deck Cadet.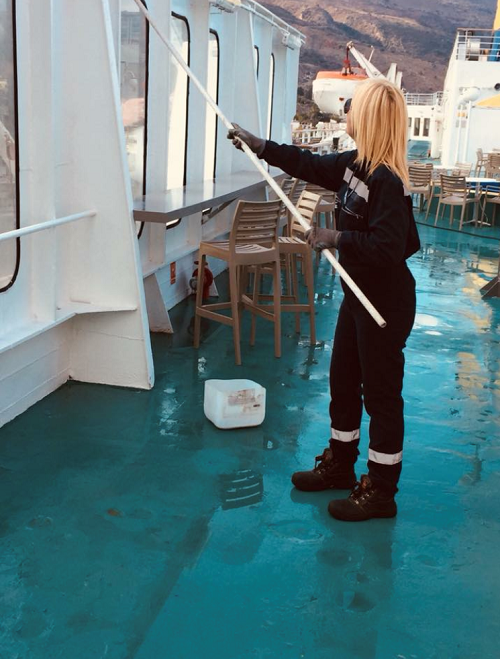 Courtesy of the IMO #MaritimeWomenPhotoShare Campaign
If working with mechanics is more your thing and you fancy a maritime career in the engine room, becoming an Engine Cadet on the way to higher up ranks such as Junior Engineer, Assistant Engineer, Fourth, Third, Second and Chief Engineer is the way to go.
Read more: Everything You Need to Know About Marine Pilot Jobs
But for now, let's dive into everything you need to know about Electrical Cadet jobs and cadetships in the merchant marines / merchant navy.
Everything you need to know about Electrical Cadet jobs on ships
Typically a cadetship that works towards eventually becoming an officer on a ship (in whichever department) lasts for around three years. These three years are split into five phases and cover safety training, practical training, working onboard a vessel, and academic studies. We'll take a look at these five phases shortly.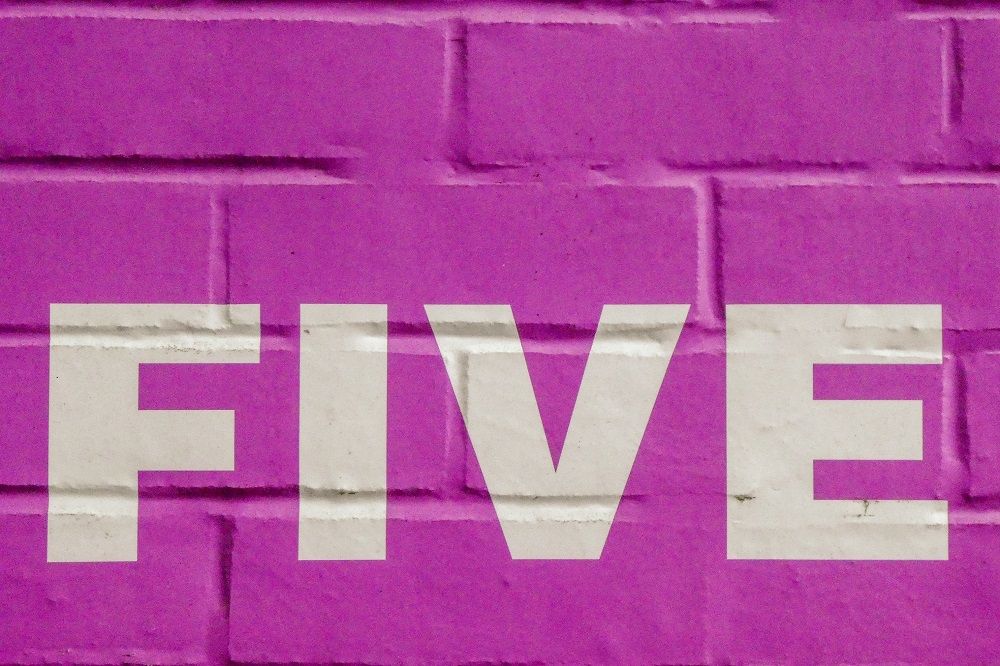 The aim of the cadetship is to teach budding ship electricians and Electro-Technical Officers how to look after, troubleshoot, maintain and repair the myriad of different electronic and/or electrical systems and equipment that help a vessel to run safely and efficiently.
What are an Electrical Cadet or Electro-Technical Cadet's duties and responsibilities?
With no shortage of electrical and electronic equipment onboard a modern vessel, there are no shortage of things to do to keep a cadet working in this area busy! While working on a ship an Electro-Technical or Electrical Cadet could be learning how to do any of the following things:
Maintaining and repairing electrical / electronic equipment, machinery and systems.
Supporting and assisting their fellow crew members and department heads.
Completing the tasks assigned to them in the Electrical Cadet Record Book
Making sure all aspects of the employer's OH&S (Occupational Health & Safety) are adhered to during their work.
Taking part in any onboard drills or training.
Taking part in planned maintenance and resolving any problems that have arisen.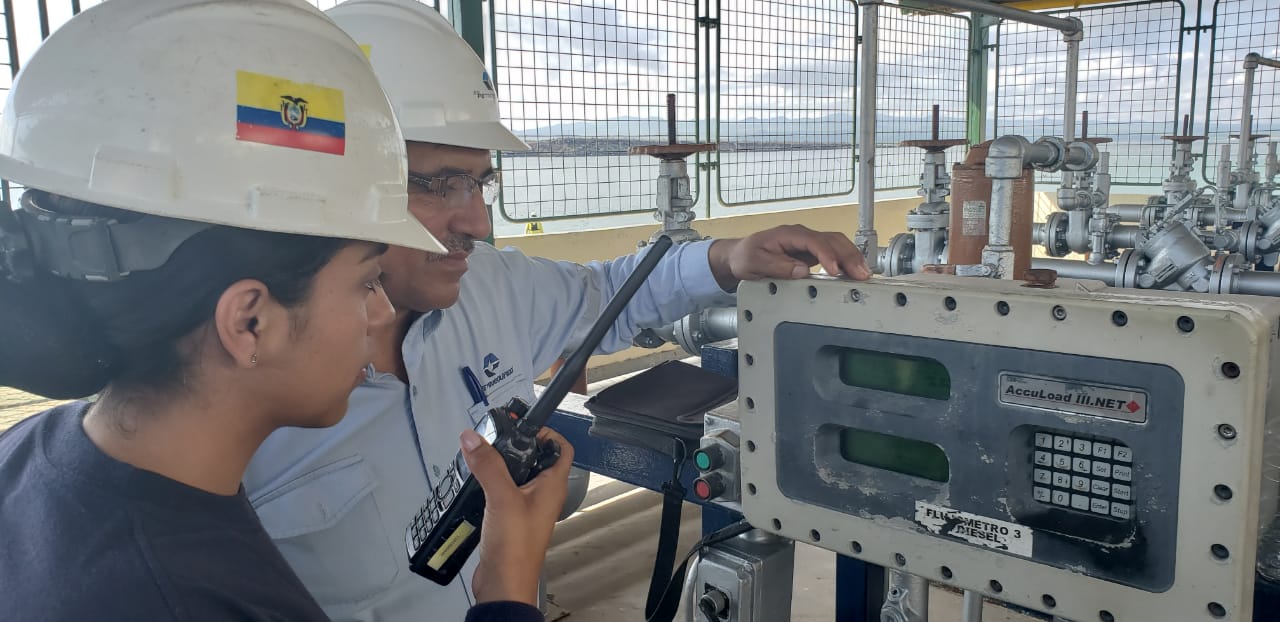 Courtesy of the IMO #MaritimeWomenPhotoShare Campaign
What kind of equipment will an Electrical Cadet be working with?
It is essential that a cadet working in this department has an interest in systems, equipment, electrics and electronics. While an Electrical Cadet will of course be working more with electrics and an Electro-Technical Cadet with electronics, they will likely find themselves coming into contact with:
Propulsion control
Radio communications
Electricity generating plant
Automated/electronic control systems
Bridge navigation equipment and systems
What exactly is a cadetship at sea?
An Electro-Technical Cadetship or Electrical Cadetship combines three years of study and seatime spent onboard a vessel. At the end you will receive a qualification.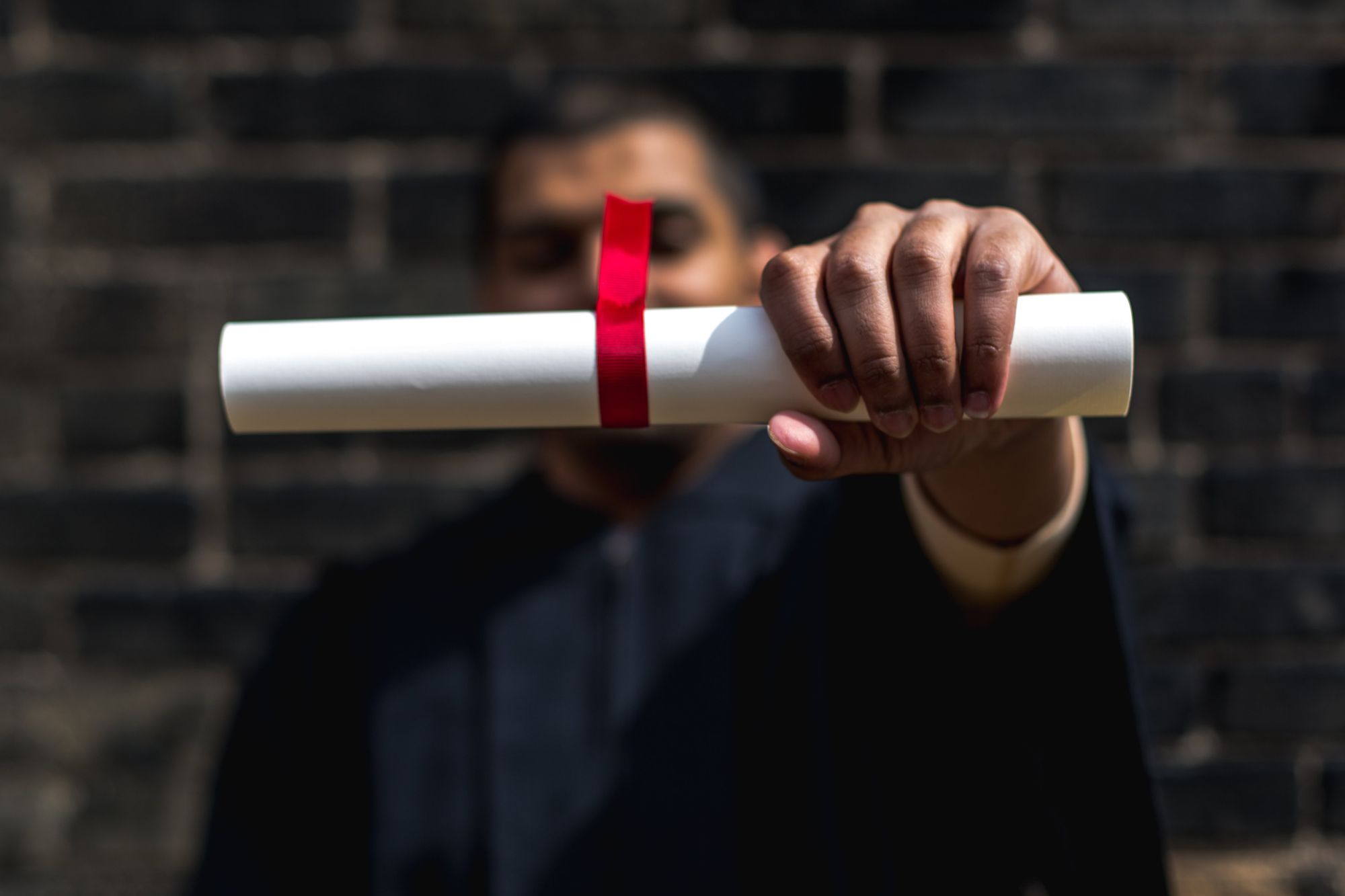 A cadetship is sponsorship offered by a company or a maritime charity, who take responsibility for the cost of training you, as well as providing you with guidance and mentorship. A good employer will also take your welfare into consideration.
Read more: Everything You Need to Know About Navigation Officer Jobs
Please note that no respectable company (or charity) will ask you to pay for your cadetship so be very careful when selecting a sponsor.
ARE YOU LOOKING FOR ELECTRICAL OR ELECTRO-TECHNICAL CADETS JOBS? VIEW MARTIDE'S ELECTRICAL CADET JOBS ON SHIPS NOW!
There are a lot of scam artists operating on the fringes of the maritime industry who prey on young, wannabe seafarers so do your research and never wire, transfer or otherwise send anyone any money.
Read more: How to Spot Scammers Who Offer Fake Seafarer Jobs
What are the phases of an Electrical Cadetship?
Bear in mind that different companies may offer different types of cadetships. These can differ from county to country too, so the following is meant as a guideline only.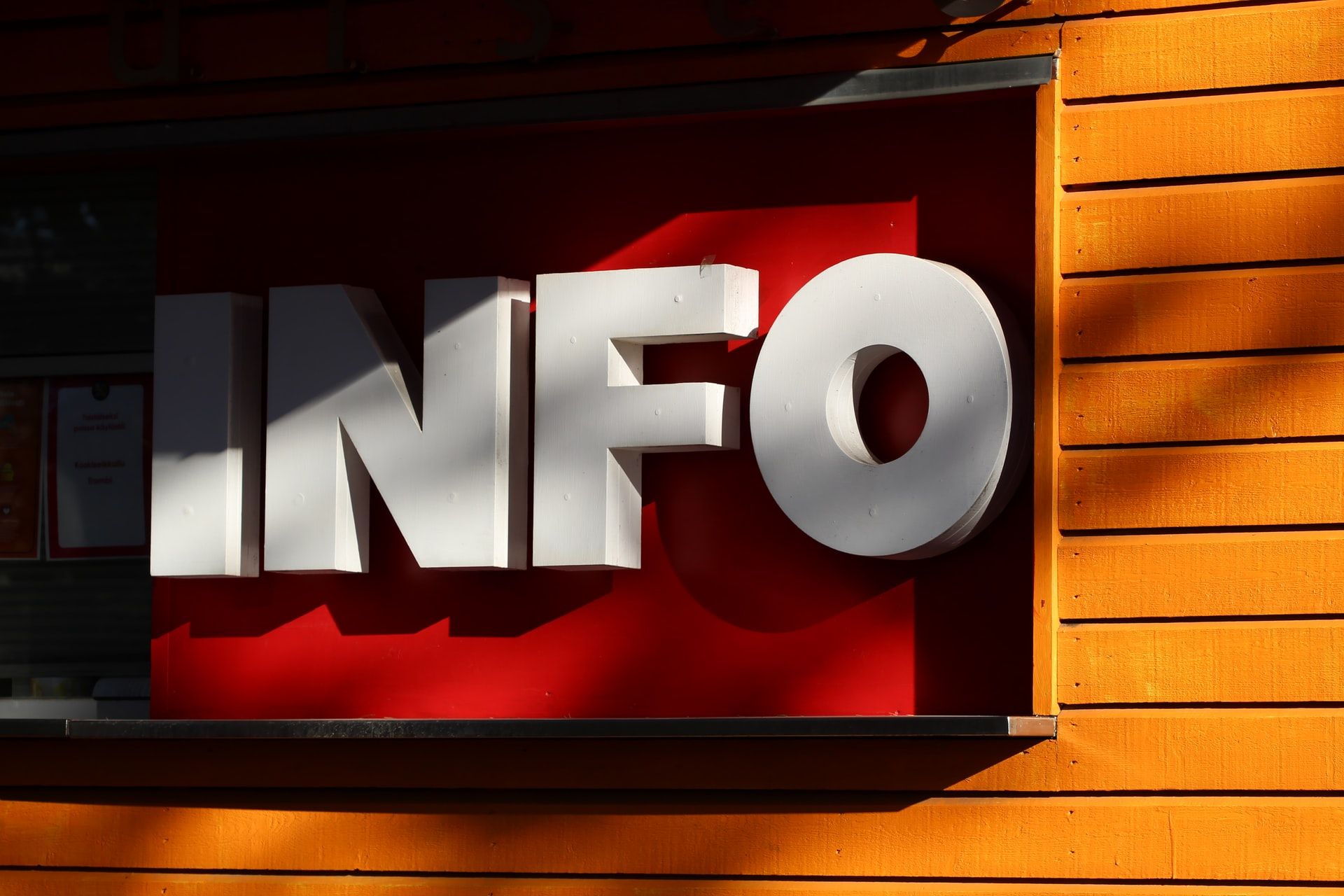 Phase 1: This is spent at a maritime college or academy where you will be learning the principles of marine engineering, engineering science, workshop skills, marine electrics, electrical management and legislation, electric power systems, electro-mechanical plant diagnostics, marine auxiliaries, higher math and more.
Phase 2: Now comes the exciting part - real life seatime. Phase 2 is where you'll be spending time onboard a vessel, gaining practical experience.
Phase 3: Now it's back to the classroom for some further learning. You'll be covering cargo contracts, port operations, marine law and management, and how to handle incidents.
Phase 4: Good news - you're going back onboard for some more hands-on experience.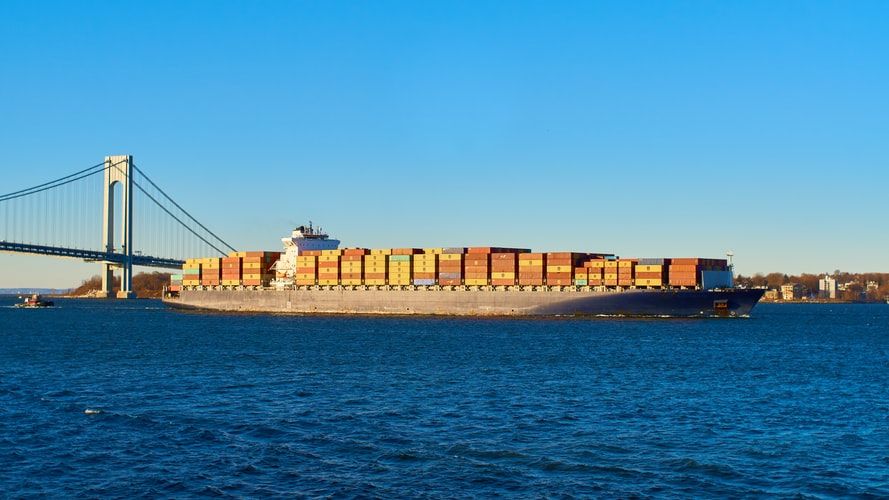 Phase 5: It's back to school again for more studies which will be followed by exams.
What qualifications do I need to apply for a cadetship?
Finding a company willing to sponsor you isn't quite as simple as just contacting them and asking to join their cadetship program.
After all, the company will be investing a lot of time and money into your training and they want to make sure you are the right person for a cadetship and that you will be an asset to the company after you've finished training.
Again, this is not set in stone, but many employers will prefer you to have the following:
A mathematics qualification.
An English language qualification.
A science qualification.
An electrical, electronic, systems engineering or engineering qualification.
Your STCW certificate
You will also need to pass a medical examination before you are able to go to sea and you cannot be color blind due to needing to identify different colored warning lights and electrical wires.
What personality traits should an Electrical Cadet have?
To successfully complete your cadetship you should have a genuine love of systems, engineering, and of course electrics and/or electronics. You should have a passion for learning and of course an enthusiasm for the maritime industry and a life at sea.
You should have good communication skills and be able to work as part of a team. You should also be able to follow instructions and commands without an issue and you must be able to cope with spending several months away at sea, away from your friends and family.
Read more: Everything You Need to Know About Ship's Plumber Jobs
The good news is that once you've completed your cadetship and are working at sea, due to the ever increasing reliance on technology onboard vessels, you should not have a problem finding work in the industry.
ARE YOU LOOKING FOR ELECTRICAL OR ELECTRO-TECHNICAL CADETS JOBS? VIEW MARTIDE'S ELECTRICAL CADET JOBS ON SHIPS NOW!
Electrical Officer and Electro-Technical Officer jobs are fast becoming as commonplace as Shipfitters, ship's cooks, Able Seamen and Messmen.
Courtesy of the IMO #MaritimeWomenPhotoShare Campaign
What other jobs on ships are there?
Even better news - you don't have to undertake a cadetship to work in every seafarer job. Some entry level cargo ship jobs require little in the way of qualifications. For example, Oilers, Wipers and Motormen in the engine room are mainly tasked with cleaning and maintaining equipment.
And of course, the maritime industry isn't just all about cargo and container ships - you can find work on numerous different vessels and boats too. For example, cruise ship companies are often looking to hire Stewards and Chief Stewards and Stewardesses, as well as skilled manual workers such as carpenters, plumbers, electricians, and people to operate their waste disposal systems.
Chemical and oil tankers are another option and offer unique opportunities for seafarer jobs, such as that of Pumpman - the person responsible for keeping the tanker's pipes, pumps and systems operating correctly. You could even pursue a career as an excavator driver on a ship such as a bulk carrier.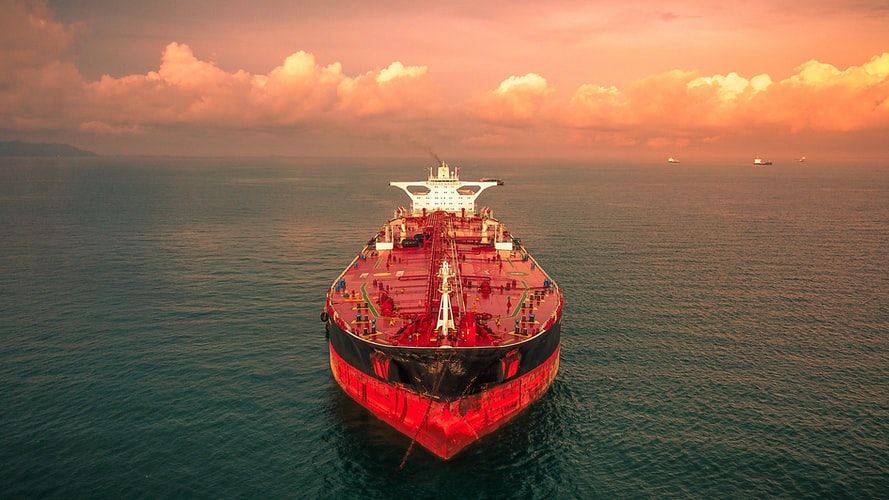 You can read more about different jobs at sea and different types of vessels in our post What is a Seafarer's Job?
Meanwhile if you're thinking about applying for a cadetship, may we wish you the very best of luck in your new maritime career!
Read the previous article in this series: Everything You Need to Know About Ship Steward Jobs
Read the next article in this series: Everything You Need to Know About Junior Engineer Jobs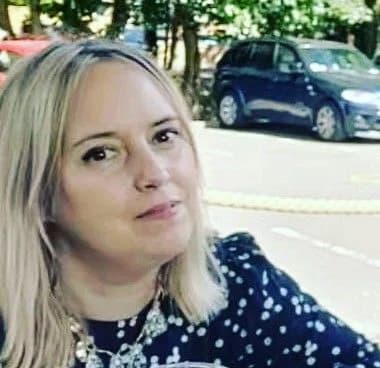 Eve Church
Eve is Martide's content writer and publishes regular posts on everything from our maritime recruitment and crew planning software to life at sea.
UK