Everything You Need to Know About Ship's Plumber Jobs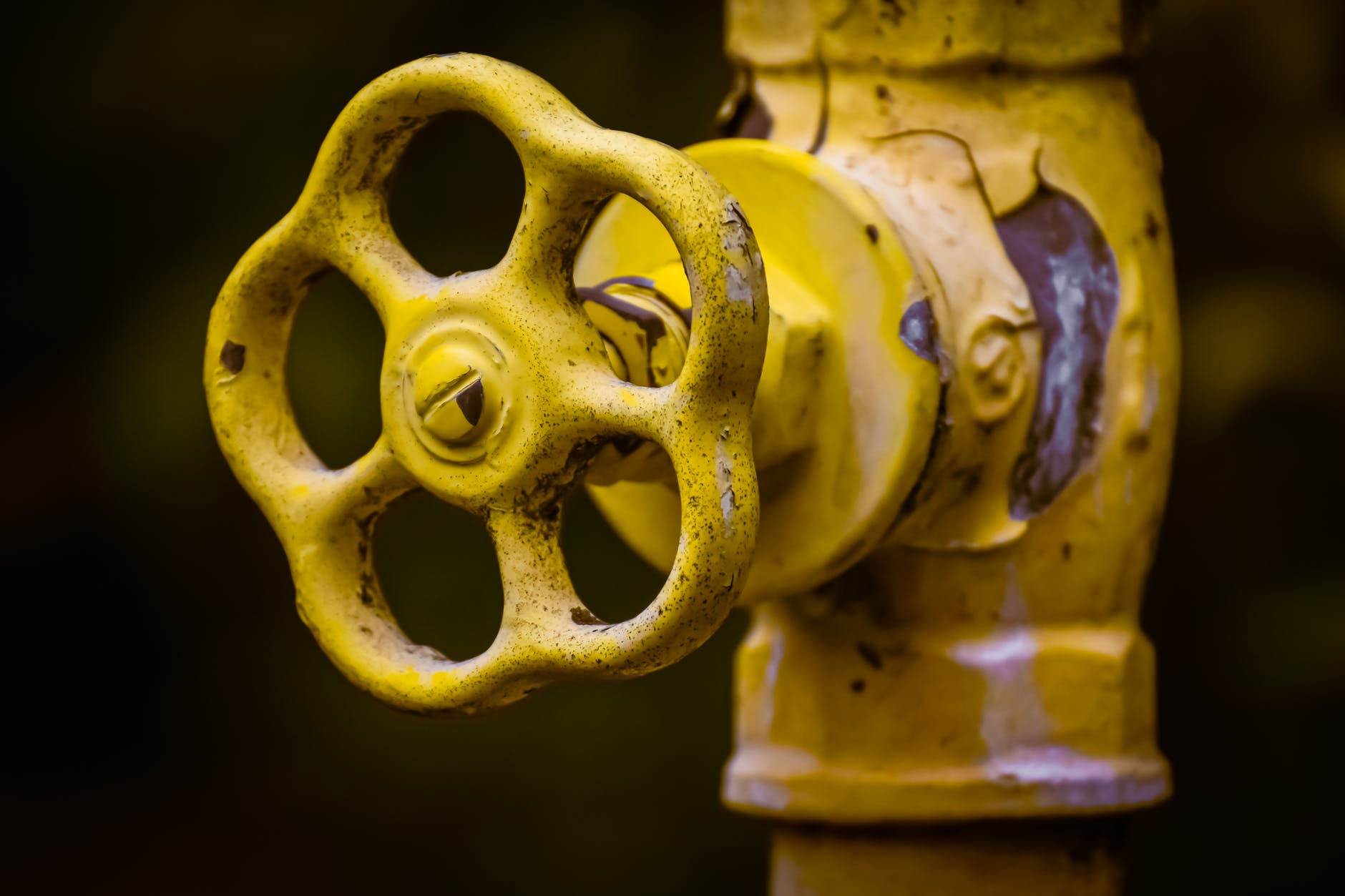 You know that you normally need to call out a plumber when something goes wrong with your household water supply, but have you ever stopped to think about what happens when a pipe leaks, breaks or bursts on a ship? Plumbers are needed to maintain and repair plumbing systems on a vessel too - mainly on cruise and passenger ships.
So is being a plumber on a cruise ship very different from being a plumber who fixes burst water pipes in a home or business? While the basics of plumbing are the same, it goes without saying that the working conditions for a plumber on a ship are very different!
Given that many cruise ships are comparable to small floating towns and cities, it's not that surprising that a whole army of people are needed to work behind the scenes, fixing, maintaining and ensuring that everything is in good working order.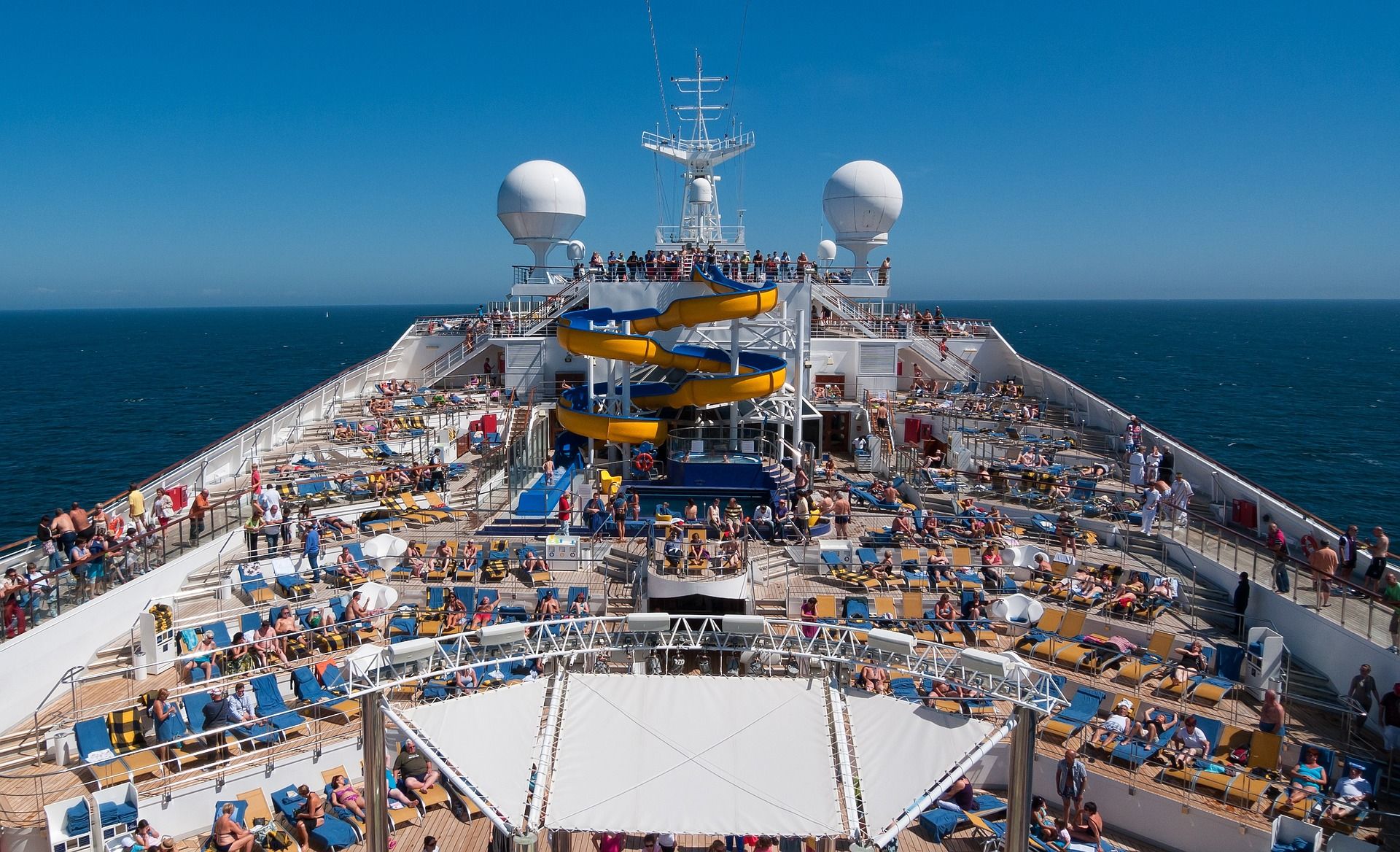 While cruise ship passengers may come to face with Stewards, Entertainment Officers, and waitstaff, and know about the existence of the ship's Master (Captain), Chief Officers, and Cooks, they might not be so aware of the ship's team of carpenters, plumbers, electricians, and even Garbage and Waste Disposal Operators.
Read more: Everything You Need to Know About Marine Pilot Jobs
In this series of articles in which we look at 'what is a seafarer's job' we've discovered that there is more to a typical crew member than meets the eye. Jobs at sea are wildly varied and can be unexpected.
ARE YOU LOOKING FOR MARINE PLUMBER JOBS? VIEW MARTIDE'S PLUMBER JOBS ON SHIPS NOW!
From the seafarer ranks that everyone knows such as Able Bodied Seaman, Bosun and Chief Engineer to some entry level cargo ship jobs that might be below the radar, such as Engine Cadet, Junior Engineer, Oiler, Messman, Wiper, Excavator Driver and Motorman. If you're exploring careers at sea, there is a lot to unpack!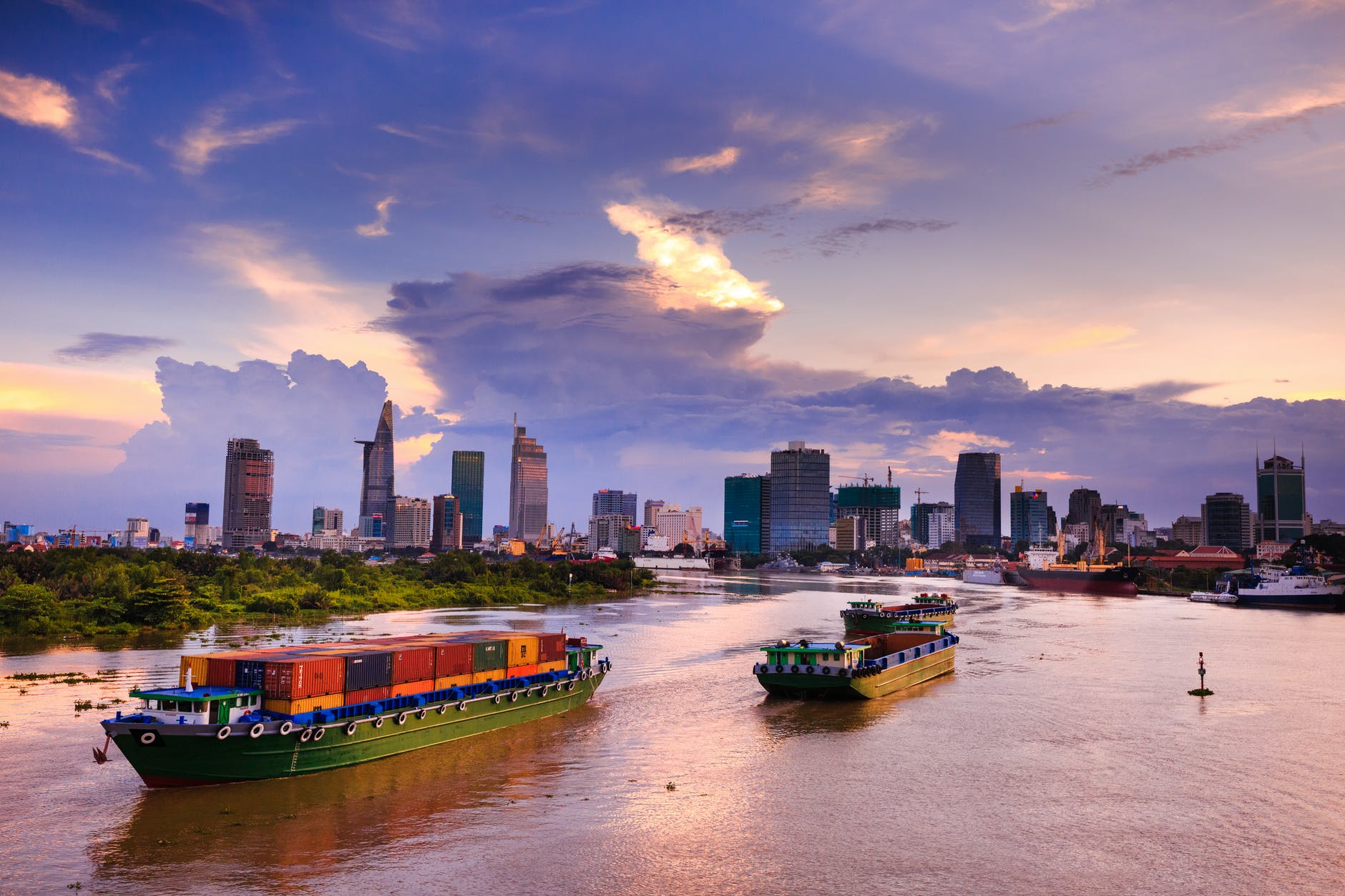 Everything you need to know about ship's plumber jobs
Naturally having plumbing that is in full working order is extremely important to the safe and comfortable running of the vessel. Passengers pay a considerable sum of money to vacation on a cruise ship and toilets, sinks and showers that don't work properly - or even at all - are grounds for complaints, refunds and lost business.
And let's not even consider the impact of an out of order swimming pool!
So while the ship's plumber might not have the most glamorous title or be the most well known crew member on board, they definitely deserve some credit for the important backstage role they play in helping to keep everything running smoothly.
What are a ship's plumber's duties and responsibilities?
The plumber on a ship is responsible for - as you may have already guessed - all things plumbing related! They might help to install plumbing, and their job consists of maintenance and repair whenever it is necessary.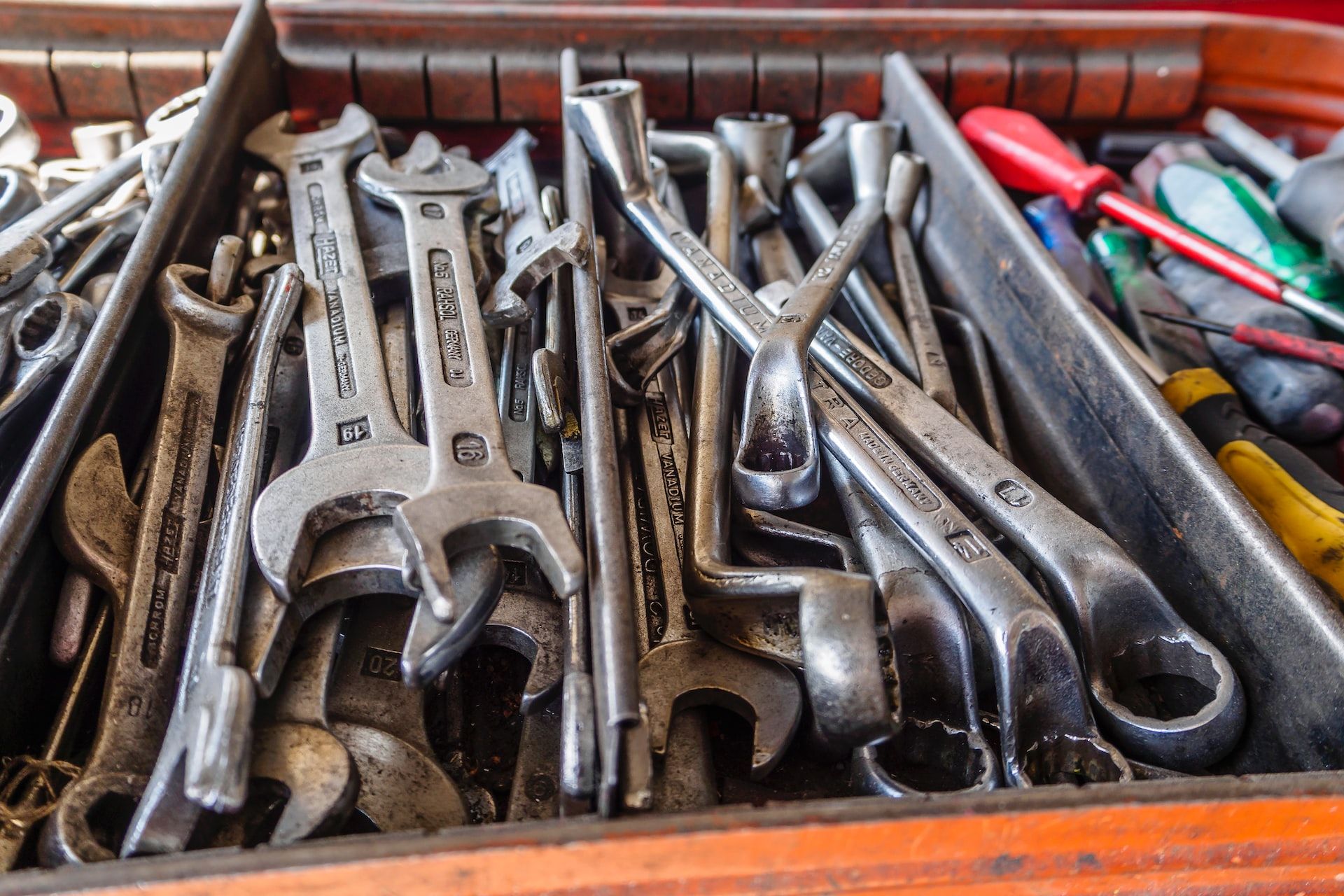 But a ship's plumber's duties are not just about making sure that guest cabins have hot water coming out of the shower heads and faucets, there are other responsibilities to take care of too.
Read more: Everything You Need to Know About Navigation Officer Jobs
Of course, this depends on the type of vessel, as well as the company the plumber works for, but generally ship's plumbers will be expected to look after the following:
Making sure that plumbing throughout the ship is in good working order, including the toilet, sewer and drainage systems
Maintaining and repairing plumbing, sanitary, swimming pool and environmental systems where needed
Handling the hoses when the vessel is loading potable water (water that is safe for human consumption)
Maintaining the potable water systems
Maintaining the ship's blackwater plant systems
Maintaining the ship's greywater plant systems (more on blackwater and greywater in a moment)
Responding to passenger complaints regarding the water supply / plumbing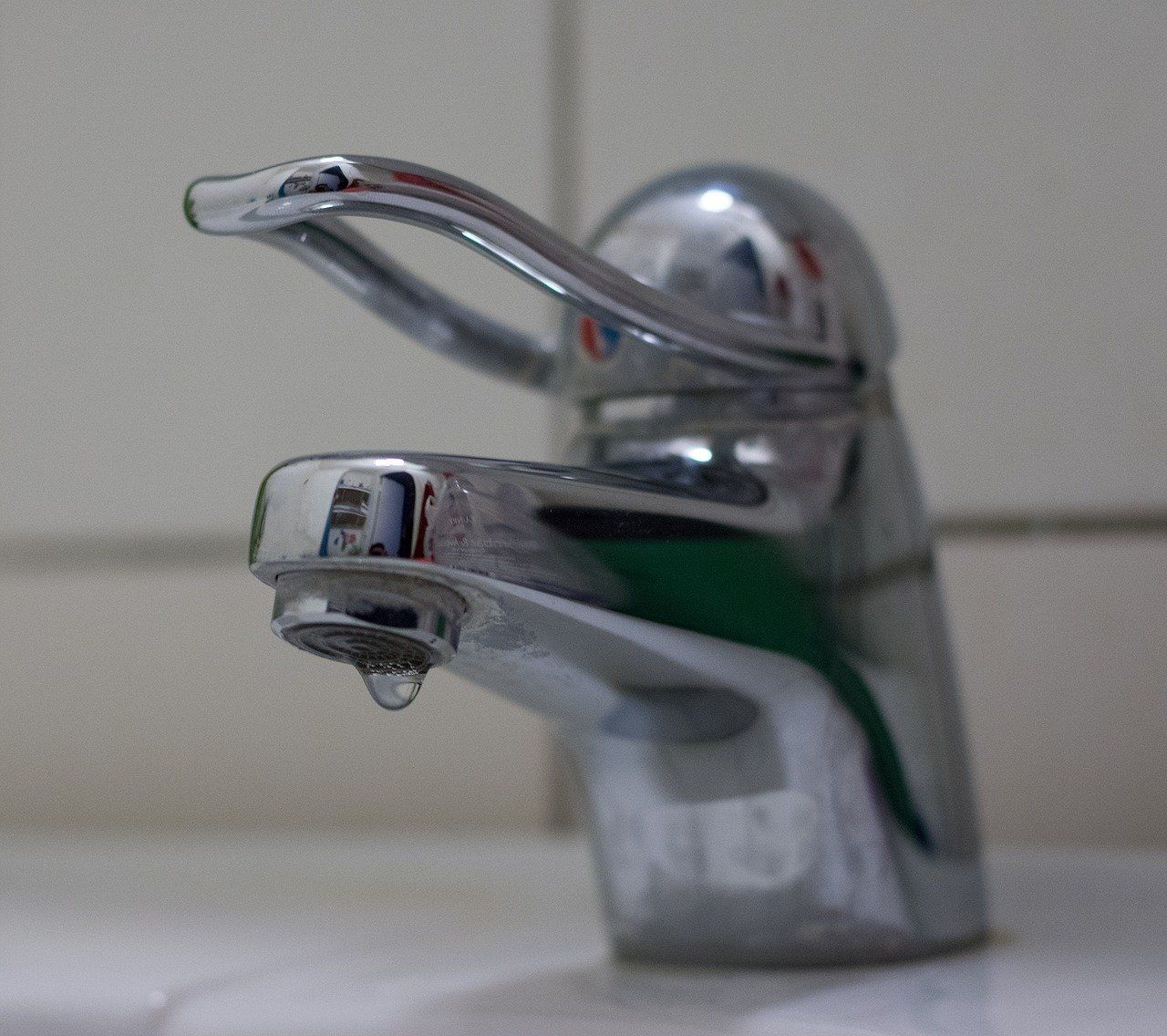 What are blackwater and greywater on a ship?
Wastewater is something that the ship's plumber needs to take care of. Wastewater consists of both blackwater and greywater (also spelt graywater). Blackwater is sewage discharge which comes from toilets and urinals. It contains bacteria and viruses that can cause disease, as well as pollutants such as metals, pathogens, toxins and nutrients.
ARE YOU LOOKING FOR MARINE PLUMBER JOBS? VIEW MARTIDE'S PLUMBER JOBS ON SHIPS NOW!
The blackwater discharged from a vessel can have a negative effect on the quality of the water, and therefore upon aquatic life and ecosystems, and it can also cause sickness in humans, either by eating fish and seafood that have been polluted by blackwater, or by coming into direct contact with it.
Greywater is wastewater that comes from showering, bathing, washing, and laundering clothes and linens. Basically it is wastewater from showers, baths, and sinks/hand basins, as well as washing machines and dishwashers. Greywater is also harmful, although less so than blackwater, and can contain oils, bleaches, detergents and germs.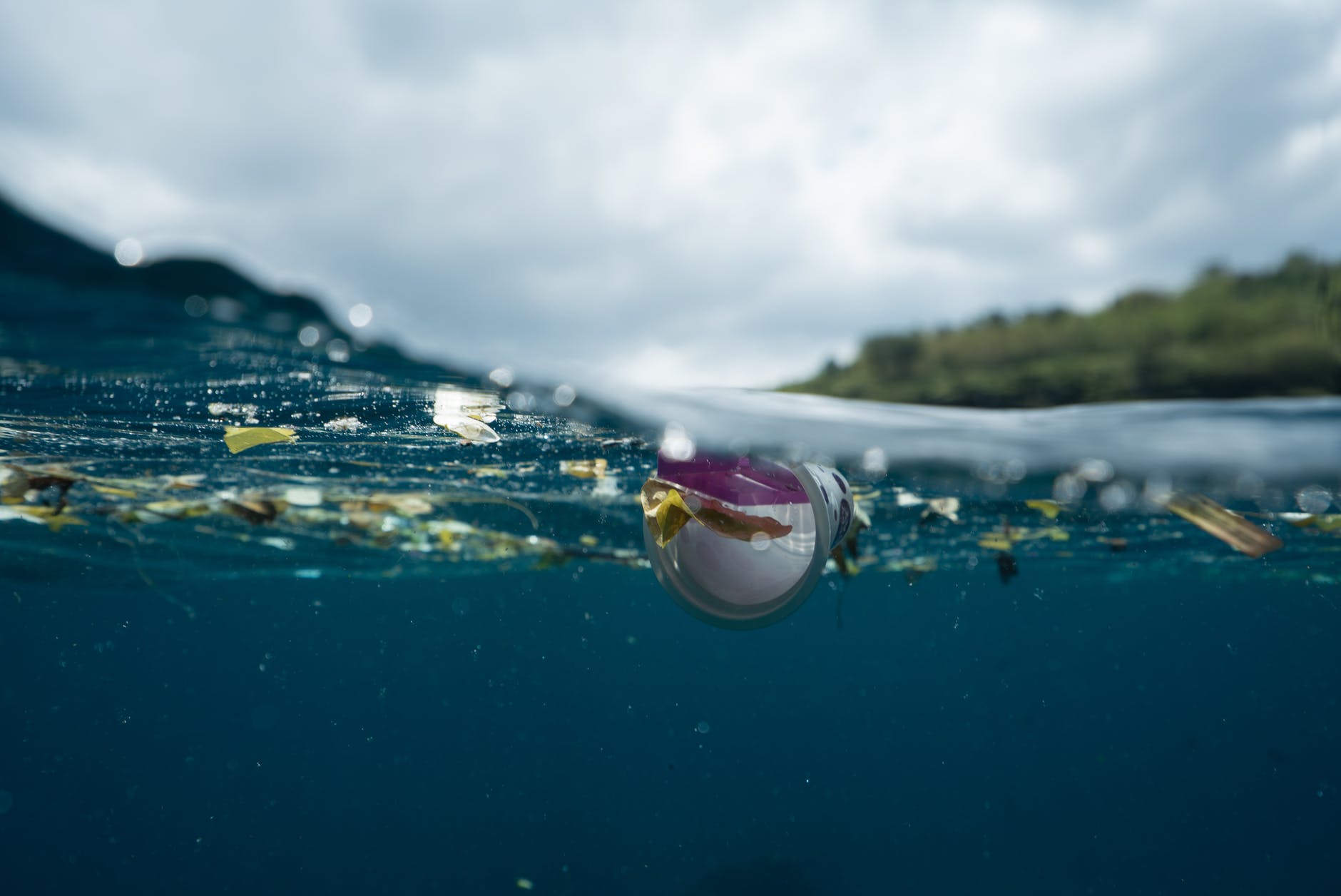 It is therefore important that the plumbing and wastewater plant systems are maintained on a vessel so black and greywater are dealt with appropriately.
What skills does a ship's plumber need?
Obviously some plumbing training and certifications will be required. Some budding ship plumbers will undertake an apprenticeship with an employer which is one way onto a ship. Other companies may accept plumbers who come from a shore-based plumbing background, providing they have then gained the right qualifications in order to work at sea.
This can include, and is not limited to, their STCW (Standards of Training, Certification, and Watchkeeping) and flag certifications, as well as their seaman's book - and of course a passport and relevant visas. Many employers prefer someone who has a high school diploma (or equivalent.)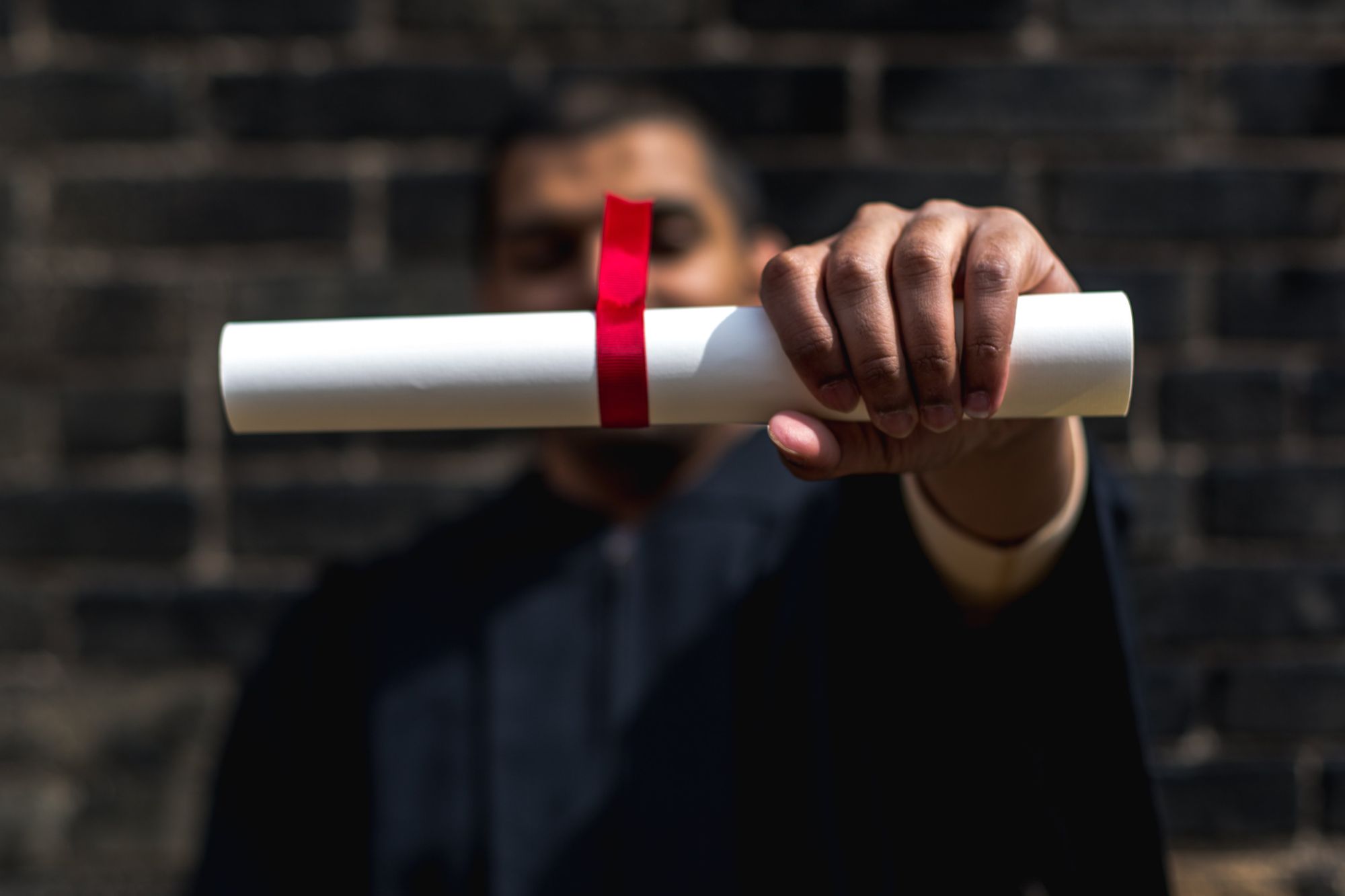 Understanding and being able to competently take part in lifesaving drills is also necessary as all crew will need to jump into action should there be an emergency of any kind.
On a cruise ship, any member of the crew may come into contact with passengers, even those who work 'behind the scenes'. For example, if a showerhead is broken in a guest cabin, the plumber will need to attend to fix the issue.
It is therefore important that cruise ship crew are well presented and have the ability to act in a polite and respectful manner towards guests - as well as, of course, their fellow crew members.
Depending on the company, where the cruise ship sails, and the majority of the guests, proficiency in the English language will also be a distinct advantage.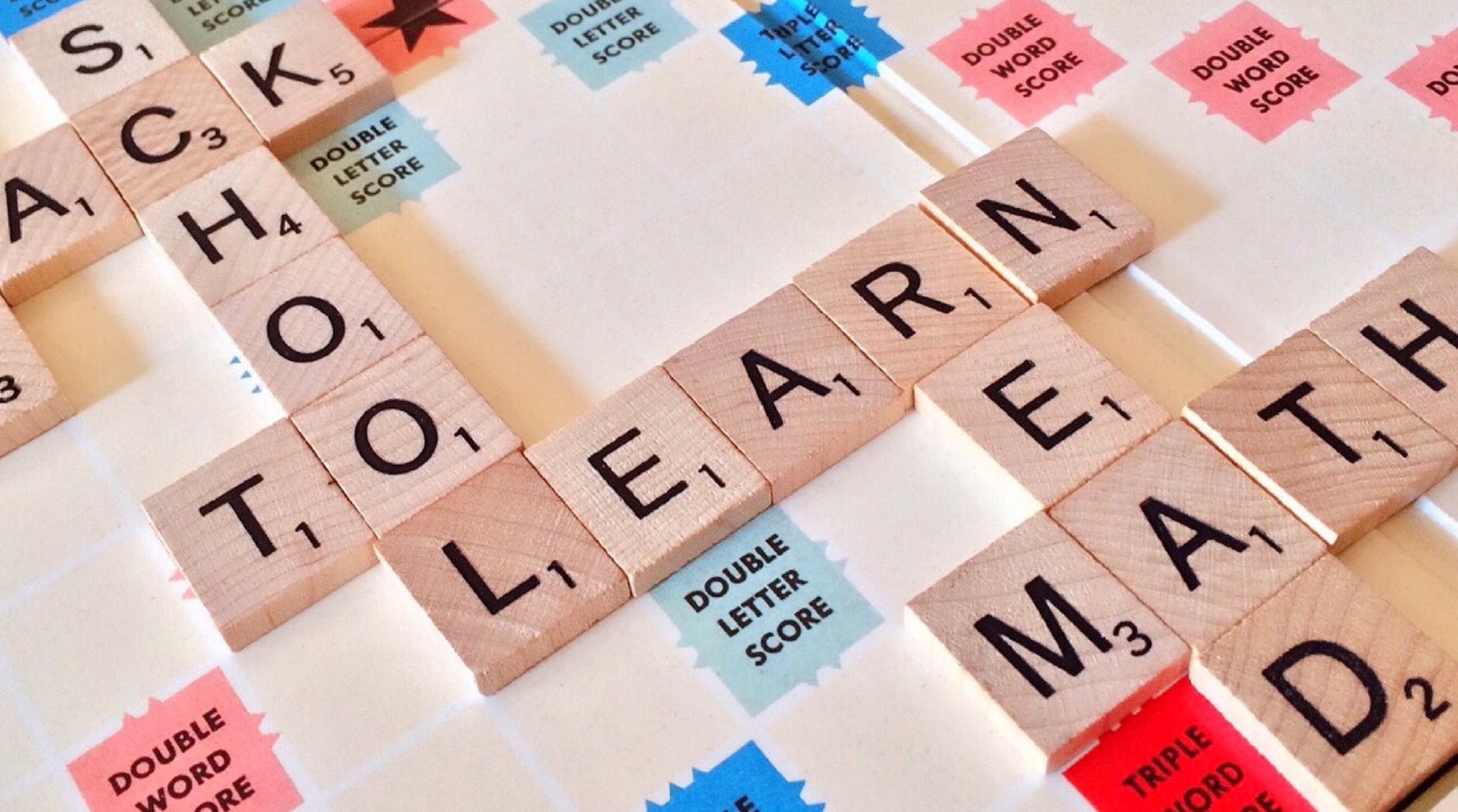 And as with many jobs at sea, being a plumber on a ship is a physically demanding job. A lot of walking, standing, lifting and climbing will be required - there will be no shortage of ladders and stairs to climb! Ship's plumbers must also be able to navigate some awkward spaces and narrow passages to repair issues and check upon systems.
What personality traits should a ship's plumber have?
Part of working on cruise ships, as well as merchant vessels, is the requirement to be away from home for several months at a time. If you are someone who likes your creature comforts, working on a ship is probably not for you - at least not if you want to enjoy your life at sea!
Plumbers may be asked to work shifts and they will also need to deal with everything that Mother Nature decides to inflict on the vessel. Ideally the sun would shine 365 days a year - especially on a cruise ship!
ARE YOU LOOKING FOR MARINE PLUMBER JOBS? VIEW MARTIDE'S PLUMBER JOBS ON SHIPS NOW!
But the reality is that all crew need to be prepared for rough seas, and anyone who spends any time working on deck will need to be able to handle cold temperatures, rain, sleet and possibly snow - depending on where the cruise is taking place.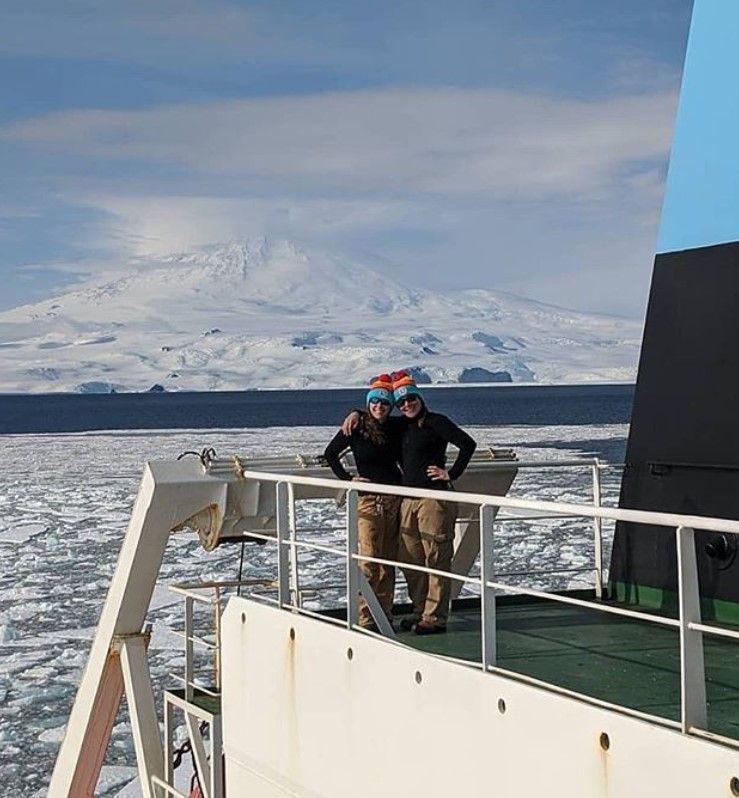 Courtesy of the IMO #MaritimeWomenPhotoShare Campaign
What are some other seafarer jobs?
Jobs at sea come in all shapes and sizes. If you're not sure that the life of a ship's plumber is for you, you might want to explore some of our other articles to get a glimpse into what these seafarer jobs involve.
For example, if you're good with your hands, you might want to find out more about being a Shipfitter or a Junior Electrician. If you like the thought of being up on deck and being at one with the elements, take a look at starting your career at sea as a Deck Cadet and then moving up to become an Ordinary Seaman. If you're interested in all things technical and electronic then starting as an Electrical Cadet and working your way towards becoming an Electro-Technical Officer could be the maritime career path to take.
Want to work on an oil tanker? Entry level ship jobs such as that of Pumpman might be interesting to you. Meanwhile, if you know that a life working on a cruise liner is the life for you, you could do some further research on becoming anything from a DJ to a Messboy to someone who works in the gift shop!
Read the previous article in this series: Everything You Need to Know About Ship Waste Operator Jobs
Read the next article in this series: Everything You Need to Know About Chief Steward Jobs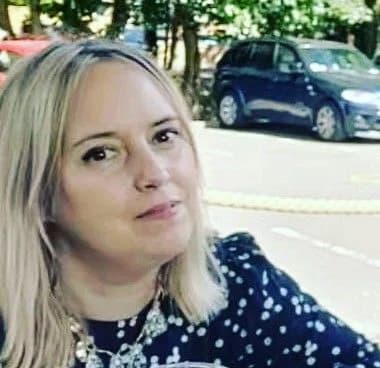 Eve Church
Eve is Martide's content writer and publishes regular posts on everything from our maritime recruitment and crew planning software to life at sea.
UK
Work with us!
From deck ratings to engine officers, Martide
is the only site for maritime jobs
See vacancies →