Everything You Need to Know About Ship Excavator Driver Jobs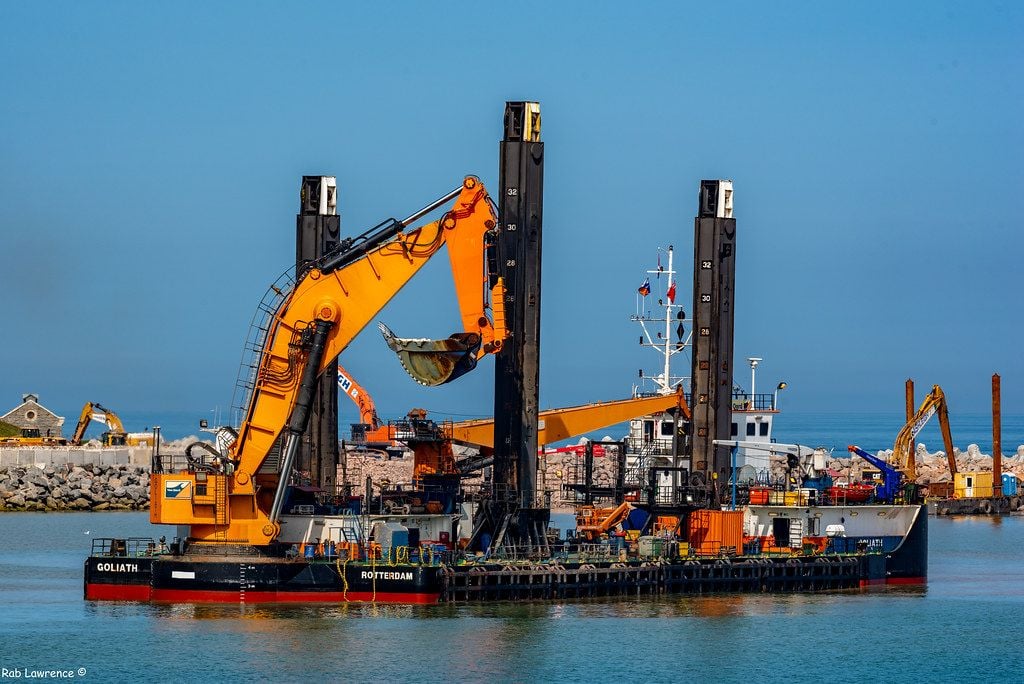 An excavator driver, AB-excavator driver, or excavator operator on a ship is very similar to their shore-based counterparts in that their main duty is to safely and efficiently operate plant machinery. The main difference being is that an excavator on a ship is located on the deck and used for cargo operations, salvage operations and dredging.
This article is one in a series looking at what a seafarer's job is - and as you can probably imagine, the scope of jobs at sea is a wide reaching one. Most people know that every vessel has a Master (the Captain) as well as a Chief Officer, Bosun and Deck Cadets, but some seafarer jobs might surprise you.
For example, it is possible to find work on a ship as a carpenter or a plumber, or even as a garbage and waste disposal operator. These positions are normally found on passenger and cruise ships and make up part of the crew that work to keep everything running smoothly behind the scenes.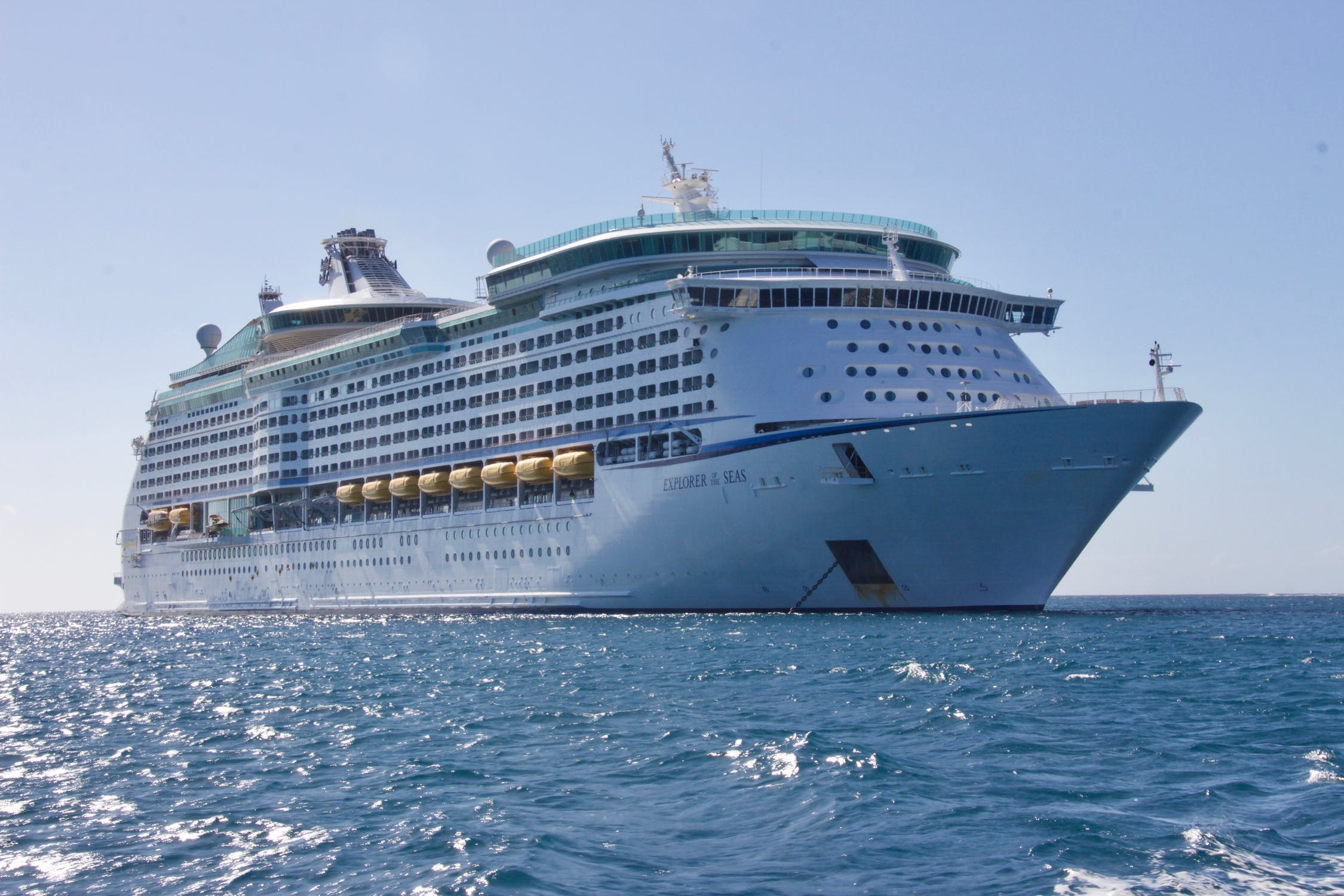 Meanwhile all ships, including cargo and container ships and oil tankers, will also have an electrician and a cook onboard, as well as a Messman, whose job is to serve meals and keep the ship's galley (kitchen) and crew mess (dining and relaxation) areas clean and tidy.
But in this article we are going to take a closer look at what an excavator driver does on a ship.
Everything you need to know about excavator driver jobs on ships
At the start of this post we mentioned that excavator drivers on ships are sometimes also referred to as AB-excavator drivers. AB is the abbreviation for Able Bodied Seaman, indicating that a seafarer job vacancy is open only to someone who is a qualified Able Seaman who also happens to have experience (and qualifications) in operating excavators.
Read more: Everything You Need to Know About Marine Pilot Jobs
The world's merchant marine fleet is made up of a number of different vessels - from icebreakers to container feeder ships and from heavy lift ships to crane vessels.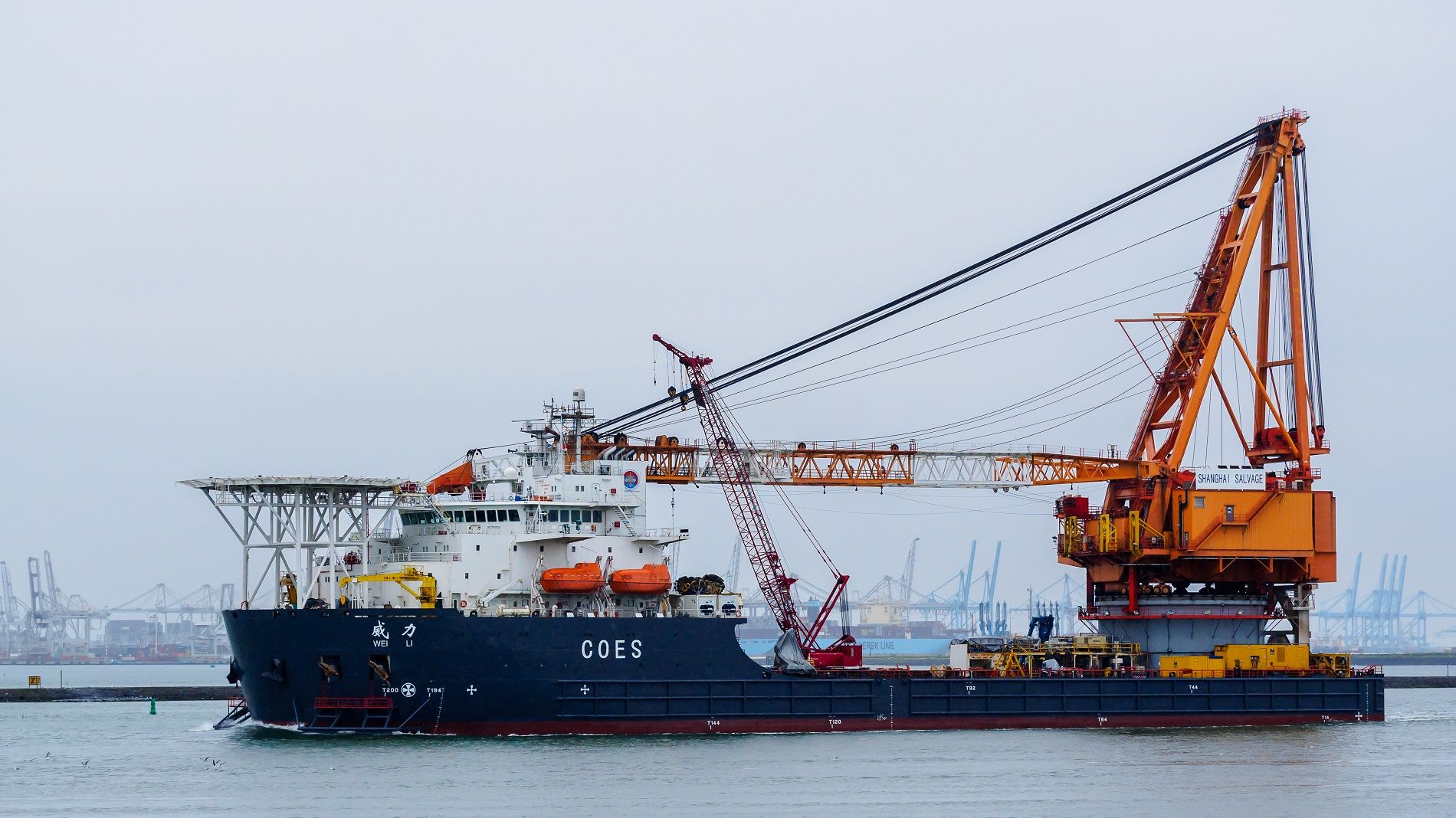 This means that excavators on ships can be used in a number of different scenarios and sectors across the maritime industry. For example, excavators are used in marine research, in salvage, in cargo operations, in marine construction and in dredging.
When it comes to cargo operations, we're talking about the type of cargo that doesn't fit into a shipping container, but is loaded loose onto a vessel. This can be anything from concrete or asphalt aggregates, coal and coke, iron ore, grain, or wood chips and timber.
Excavator driver jobs are therefore usually found on dredgers and bulk carriers as well as on commercial work boats and barges.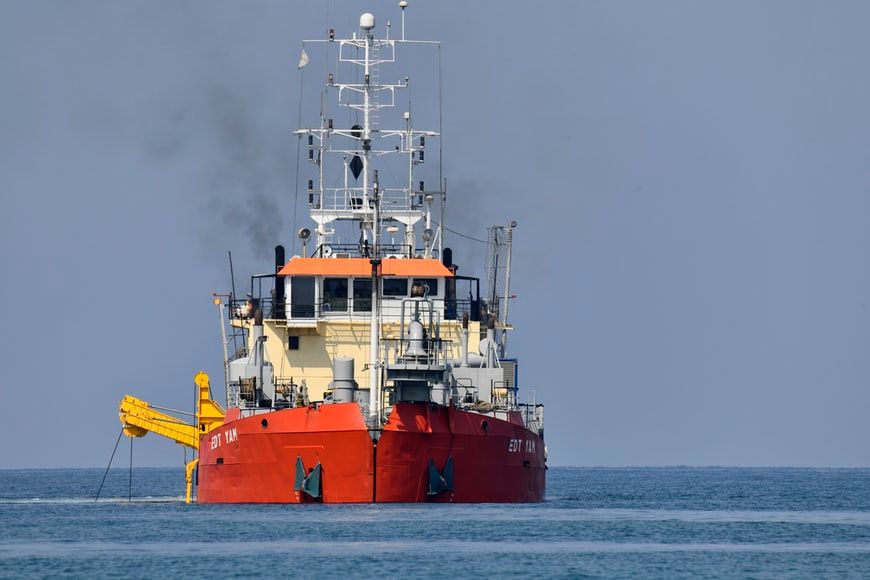 Many drivers and operators of excavators on ships will also need to know how to handle the onboard cranes used in lifting. If their work also consists of port or harbor based duties they will usually also be called upon to have experience in driving forklifts / telehandlers as well as other plant machinery.
What are an excavator driver on a ship's duties and responsibilities?
As well as being able to drive or operate the excavator, a ship's excavator operator will also need good mechanical skills. Their job may consist of the following duties, which include general work on the ship for when the excavator is not needed:
Driving / operating the excavator
Operating cranes
General maintenance of excavator and other related equipment
Troubleshooting problems and making repairs of the same
Ensuring equipment is clean and always ready for duty
Planning and carrying out dredging projects
Assisting with the loading and unloading of cargo
Helping to refuel the vessel
Carrying out general deck duties including maintenance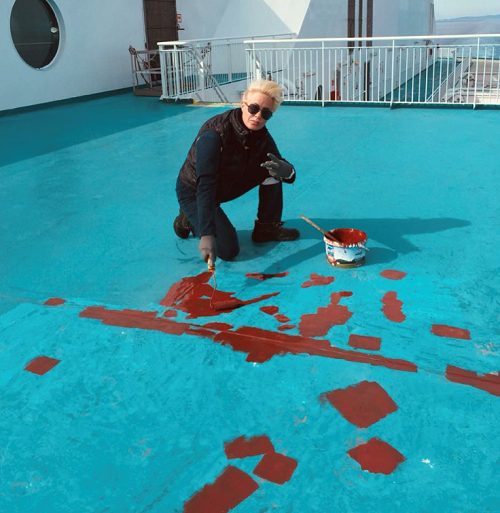 Courtesy of the IMO #MaritimeWomenPhotoShare Campaign
What skills and personal qualities should an excavator operator on a ship have?
Excavators can be used for anything from dredging work to cargo operations and these require efficiency and adherence to strict schedules and timeframes. Therefore an operator or driver should be organized and have good time management skills.
They also need first rate problem solving skills so that they can quickly identify, troubleshoot and solve any problems that arise with their machinery and equipment. This means an in-depth knowledge of mechanics is crucial.
Teamwork is also a vital part of seafarer jobs and the crew needs to be able to communicate with one another and work well alongside each other in order to maintain the safety and efficiency of the ship. In addition they will also need to be able to work well with stevedores (also known as dockers or dock workers) in order to carry out any operations that involve the port. Therefore good interpersonal skills and communication are a must.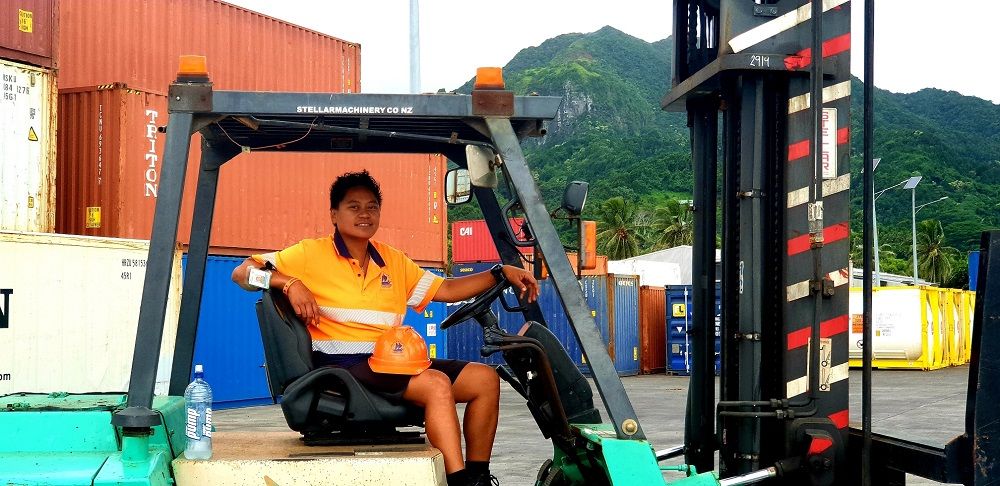 Courtesy of the IMO #MaritimeWomenPhotoShare Campaign
A certain degree of flexibility is important too as shifts may change according to the situation. Generally speaking, excavator drivers on ships work during the day but when schedules, tides, or other circumstances dictate, they may need to work a night shift.
What qualifications does a ship excavator driver need?
Bear in mind that this is not a precise list and the qualifications and requirements will depend on the employer, the sector of the maritime industry the driver works in, the job at hand, and the vessel.
This list is some of the most commonly required qualifications and requirements as detailed by different companies:
STCW (Standards of Training, Certification and Watchkeeping for Seafarers) certification
Medical certificates
Valid excavator operator certification
Valid crane operator certification (for various types of crane)
Experience in marine plant operation
Experience in lifting operations
Experience with certain types of project - for example backhoe dredging projects
Experience with certain types and/or makes of excavator - for example Hitachi, Caterpillar, Volvo or Komatsu
Experience in working with different types of bulk cargo - for example timber or aggregate
Familiarity with operating and maintaining machinery, in particular excavators and cranes
Familiarity with electrical and/or hydraulic systems found on excavators and other plant machinery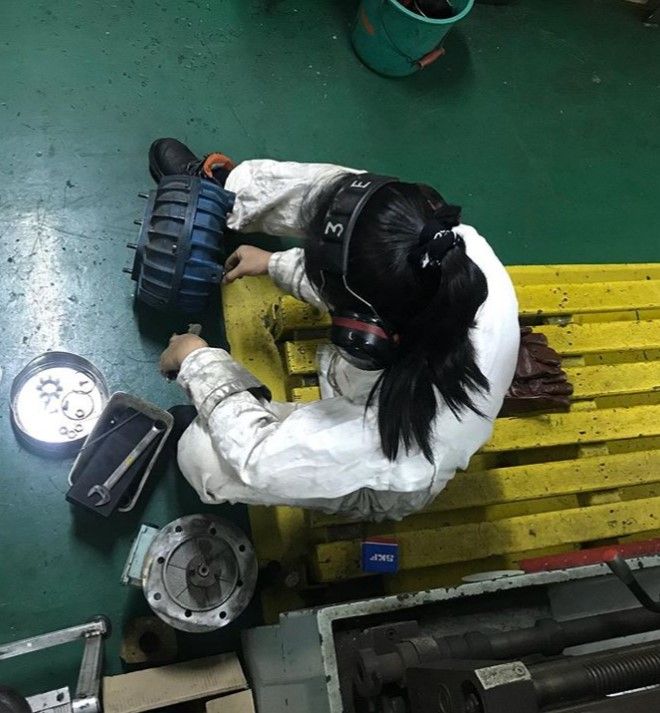 Courtesy of the IMO #MaritimeWomenPhotoShare Campaign
If you like working with your hands, all things mechanical, AND the thought of a life at sea, perhaps being an excavator operator on a ship might be the right maritime career path for you. But if you're still interested in exploring some other seafarer jobs, don't worry because there are plenty of opportunities to work on a ship that don't involve excavators!
What are some other seafarer jobs?
If you're interested in building and repairing ships, you might want to think about training to become a Shipfitter. If electrics or engineering are more your thing, how about finding out more about Electrical Cadet, Engine Cadet, Junior Electrician, Electro-Technical Officer, or Junior Engineer or Chief Engineer jobs at sea?
Of course, you don't just become a Chief Engineer or Chief Officer. There is a strict hierarchy in seafarer jobs and you will need to start at the bottom and work your way up through the seafarer ranks.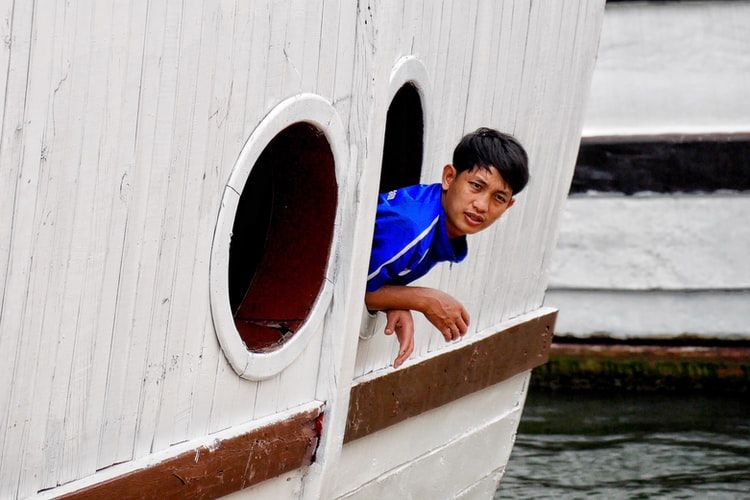 You could start by looking at some entry level cargo ship jobs such as Ordinary Seaman, Wiper, Oiler or Motorman.
Or if you fancy working on a tanker as opposed to a container ship, you could also check out Pumpman jobs - the person responsible for making sure an oil tanker's pipes and systems are all operating correctly.
Or maybe you've decided you'd rather be guest or passenger facing and a life in the hospitality industry - on water - is for you in which case you could look at Steward and Stewardess and Chief Steward and Stewardess jobs on cruise ships and yachts.
Whatever job on a cargo ship you think you might be interested in, one thing is for sure and that is a career in the maritime industry is as varied and unique as you can imagine. If the nine to five desk job isn't for you, there's bound to be a job on a ship that is!
Read the previous article in this series: Everything You Need to Know About Engine Cadet Jobs
Read the next article in this series: Everything You Need to Know About Ship Steward Jobs