Everything You Need to Know About Engine Cadet Jobs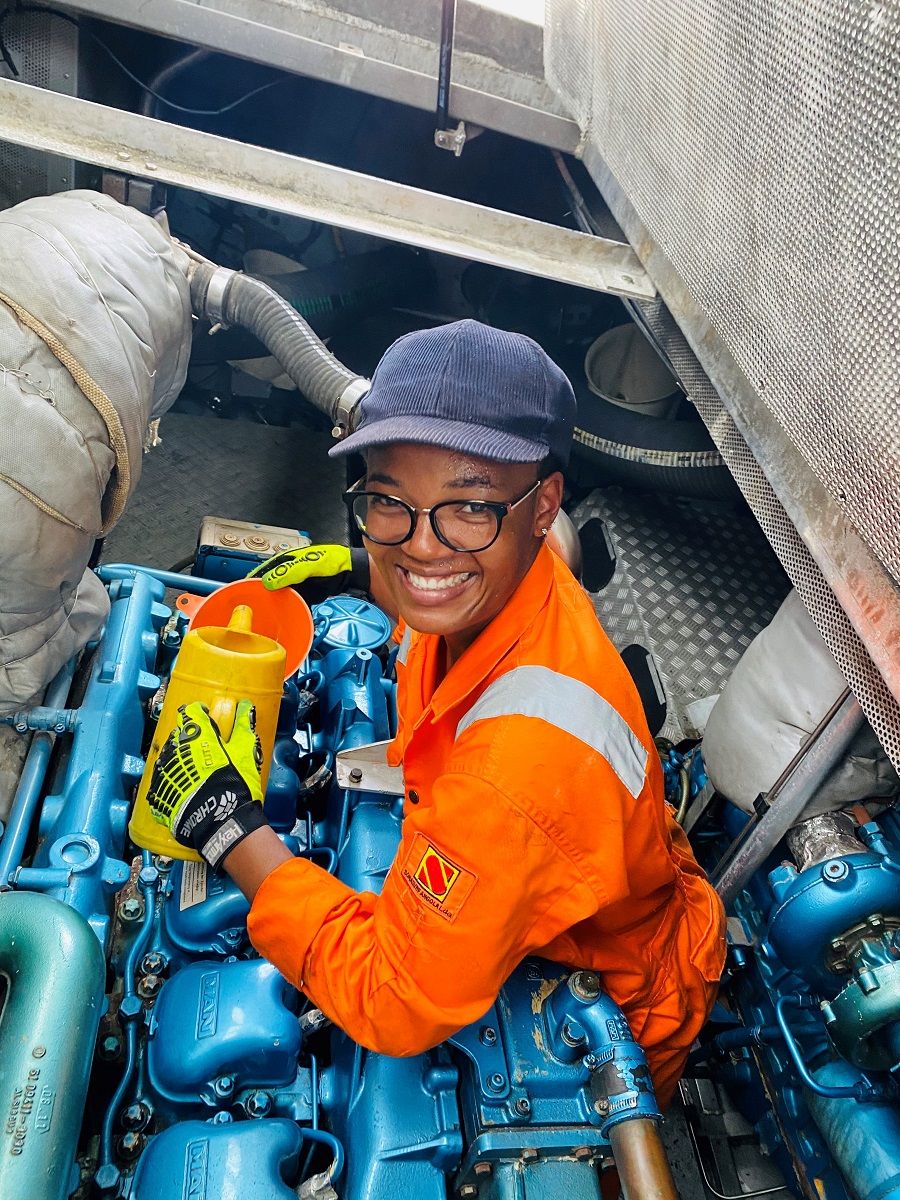 An Engine Cadet on a ship is an apprentice, or trainee, seafarer who is at the very start of his or her career in the maritime industry. They are simultaneously onboard to work and to learn so that they can progress through the various seafarer ranks found in the engine room of a vessel.
Cadetships are common in the merchant marines / merchant navy and usually follow one of two routes: Working as a Deck Cadet or working as an Engine Cadet.
A Deck Cadet is the bottom rung of the deck department with an expectation that the cadet will climb up the career ladder to become an Ordinary Seaman, and Able Bodied Seaman, a Bosun, a Third, Second and Chief Officer and maybe even one day the Master (Captain) of a ship.
ARE YOU LOOKING FOR ENGINE CADET JOBS? VIEW MARTIDE'S ENGINE CADET JOBS ON SHIPS NOW!
Of course, not every Deck Cadet makes it to the rank of Master, with many remaining happily in AB, Bosun or one of the lower ranking Officer positions.
Courtesy of the IMO #MaritimeWomenPhotoShare Campaign
Meanwhile an Engine Cadet, as the name suggests, is starting out in the engineering department. They may have their sights eventually set on becoming a Chief Engineer, after they have risen through the ranks of Junior Engine Cadet, Senior Engine Cadet and then Junior Engineer and Fourth, Third and Second Engineer.
Read more: Everything You Need to Know About Marine Pilot Jobs
Also working in the engineering department on many ships will be entry level cargo ship jobs such as Motorman, Oiler and Wiper.
Everything you need to know about Engine Cadet jobs
As a cadet on a vessel, you are there to soak up every drop of knowledge you can about your chosen profession. You will be expected to ask questions, to complete your training, to learn about all the different aspects of the engine room, and in particular, to learn the duties and responsibilities of the seafarer rank directly above you - usually a Third or Fourth Engineer (depending on the size of the vessel and the ranks onboard.)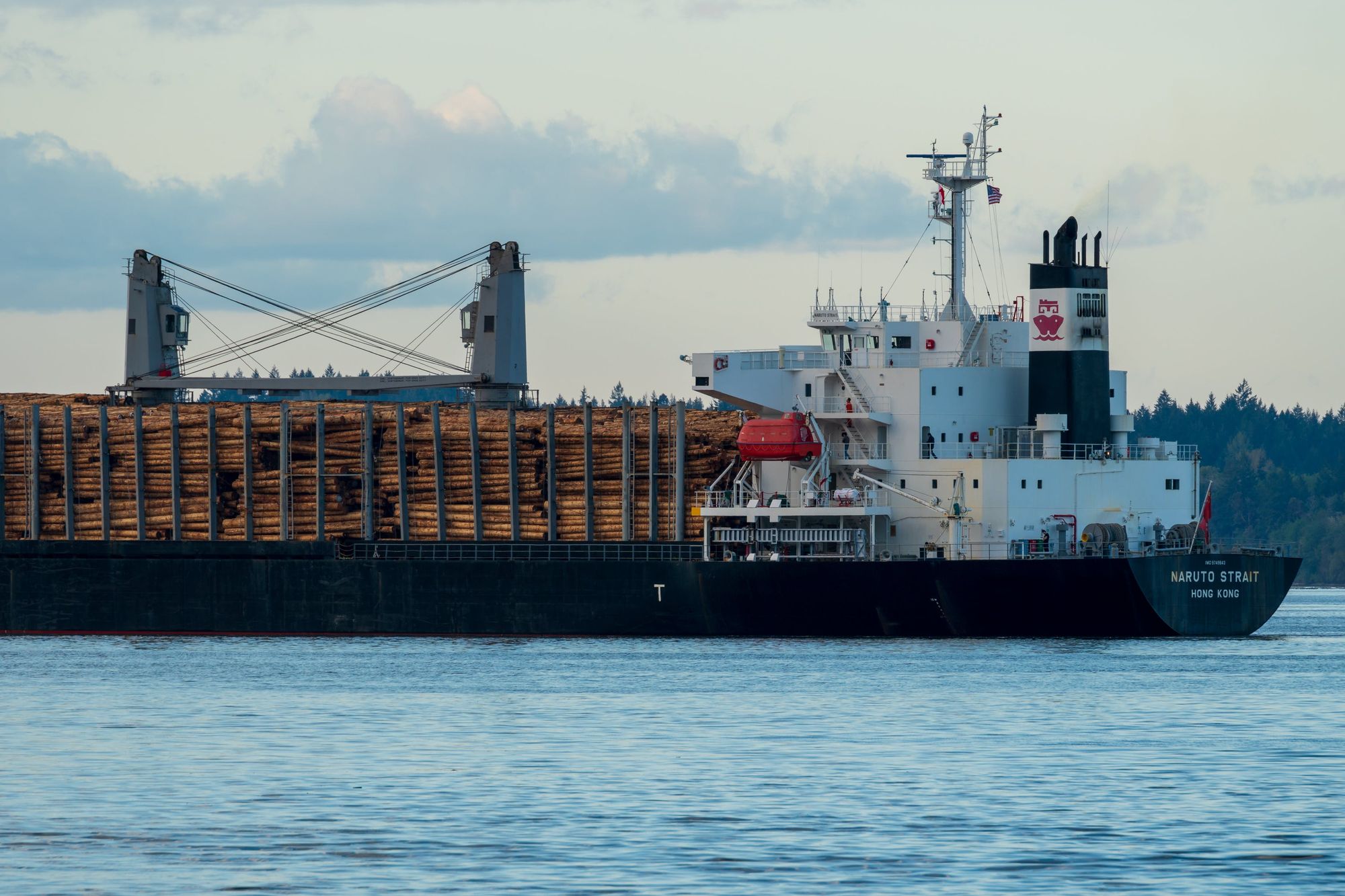 Tasks will usually be assigned to the Engine Cadet by the Second Engineer, acting on behalf of the Chief Engineer, who is ultimately responsible for the engine room and department.
Again, depending on the vessel, as well as the owner/manager, and the senior crew onboard, Cadets will normally only be working a day shift.
The main duties of the job will be the maintenance of the various equipment and systems in the engine room, although you may be required to assist the engineer on duty in engine room watches.
Let's break down what those duties are and what maintenance you will be expected to do.
What are the duties and responsibilities of an Engine Cadet?
You should expect to be kept busy while you're onboard and be prepared to take orders and tackle any of the following duties:
Assisting with any planned maintenance work.
Helping to operate pump and fuel systems, distribution and electrical generating equipment, air conditioning plants, refrigeration systems, and cranes and lifts.
Stripping engines and inspecting their components.
Tracing out (following) the paths of oil, water or steam as they travel through the ship's systems.
Taking note of daily logs from the equipment in the engine room.
Taking soundings (measuring how much fluid is in a tank.)
Helping to keep watch in the engine room.
Cleaning, painting and greasing equipment.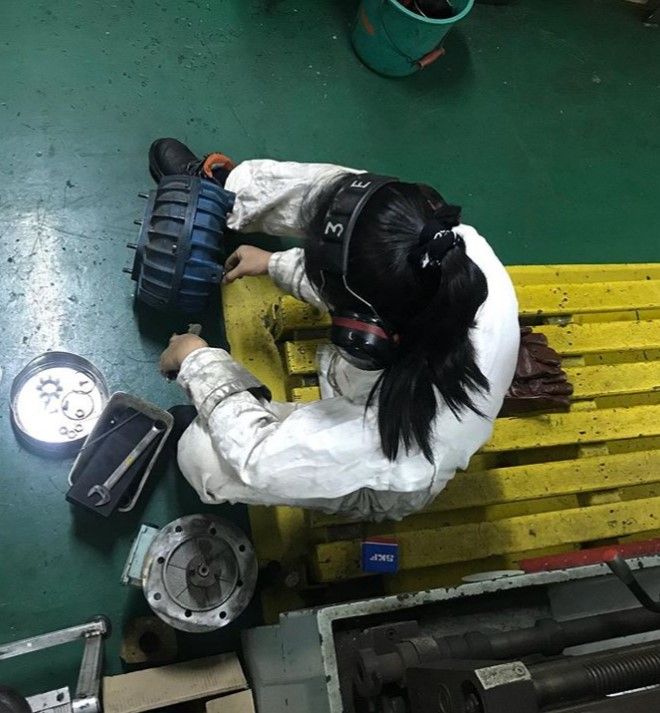 Courtesy of the IMO #MaritimeWomenPhotoShare Campaign
What skills and personal qualities does an Engine Cadet need?
All jobs at sea require an attention to detail, the ability to be able to understand and act upon orders, punctuality, and good communication skills. You need to be able to work as part of a team and to not be afraid of hard work. Many seafarer jobs are physically demanding so a certain level of physical fitness will be required.
Read more: Everything You Need to Know About Navigation Officer Jobs
The engine room can get hot, sweaty and noisy so you will need to be able to stay unflustered in sometimes uncomfortable conditions. Therefore a good sense of humor and the ability to cope under pressure, thousands of miles away from home and friends and family are important too.
Does an Engine Cadet need to go to college?
As a cadet is a maritime version of an apprenticeship, the life of a cadet is split into two parts: The time spent working onboard a vessel gaining that all-important hands-on experience and sea time. And the time spent studying all the different aspects of the job, which will take place in a classroom environment.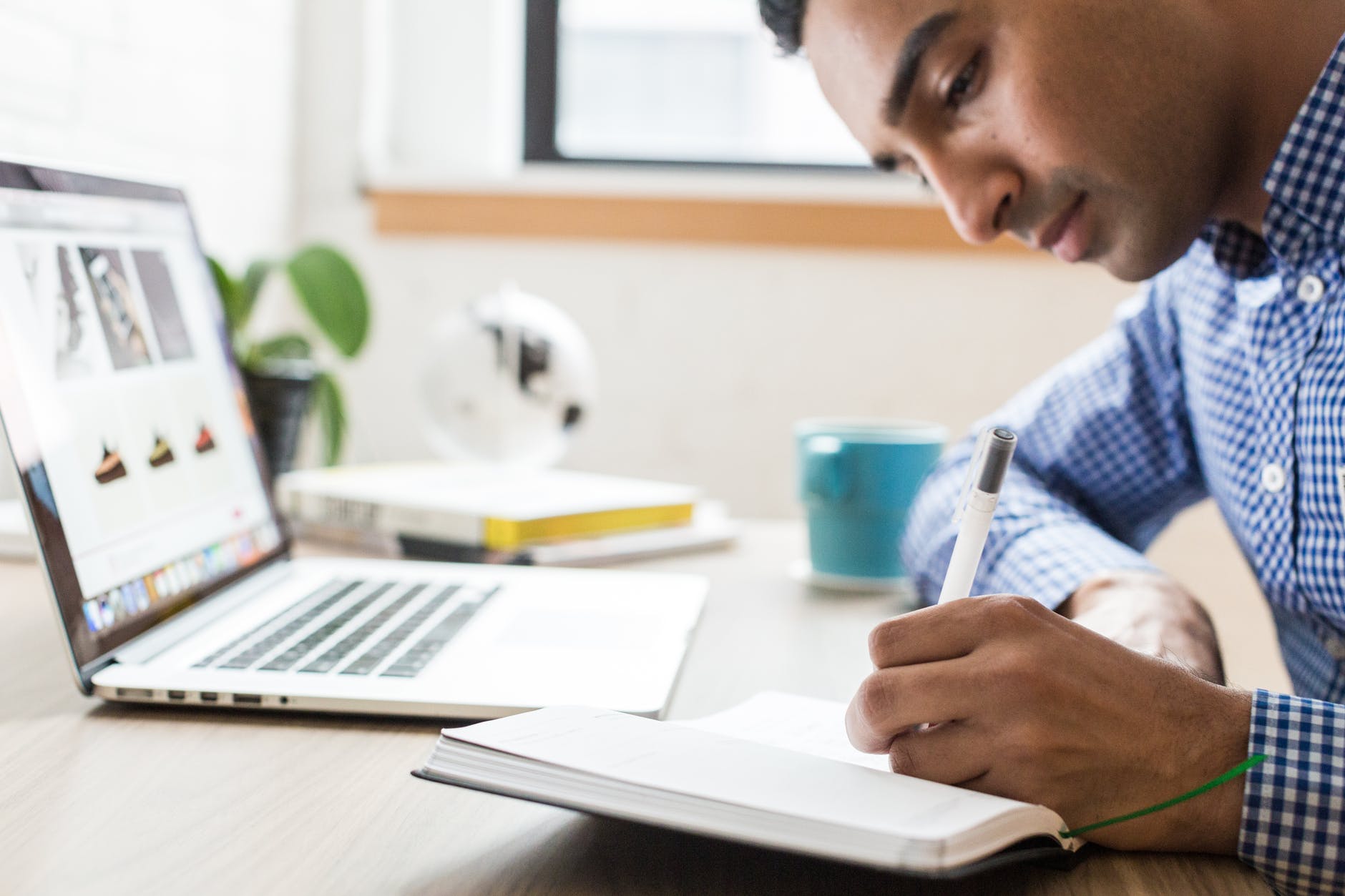 As an Engine Cadet typically you will be learning about the following subjects whilst in maritime college:
Marine electrical systems
Engineering science
Marine diesel propulsion
Analytical methods for engineers
Instrumentation and control principles
Pneumatics and hydraulics
Naval architecture
Workshop skills
Thermodynamics and management
Engine room auxiliary machinery
Engineering design
You will also cover more general maritime subjects such as:
Marine law and management
Dealing with accidents and incidents such as the ship running aground or colliding with another vessel
Port operations and cargo contracts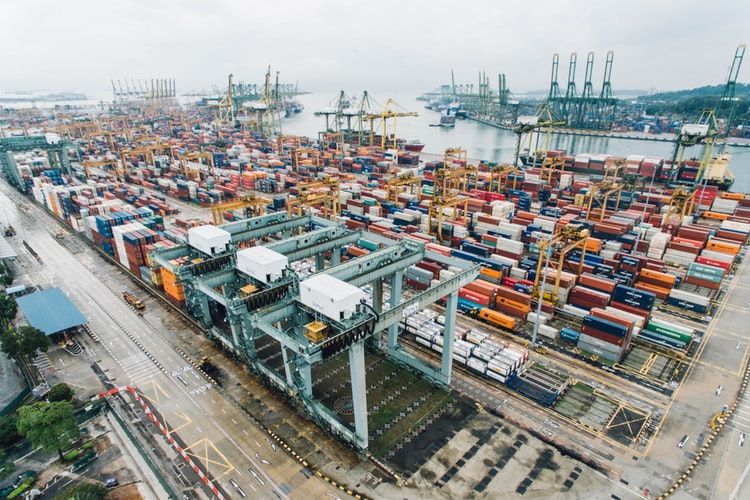 An Engine Cadet training course can last anywhere from 18 months to three years, with much of this time being spent onboard a vessel for real life experience.
How do I become an Engine Cadet?
You need to apply directly to shipping companies or manning / crewing agencies in the hope of finding work. For example, here at Martide, our seafarer jobs list sometimes includes vacancies for Engine Cadets.
ARE YOU LOOKING FOR ENGINE CADET JOBS? VIEW MARTIDE'S ENGINE CADET JOBS ON SHIPS NOW!
It might be a good idea at the start of your career in the maritime industry to keep your options open. There are a wide range of employers who offer cadetships, not just those in the merchant navy / marines.
For example, cruise ship companies employ Engine Cadets, as well as other entry level ship jobs that don't require diplomas or degrees, such as ship's plumbers, entertainers, retail workers, waste operators, wait staff and carpenters.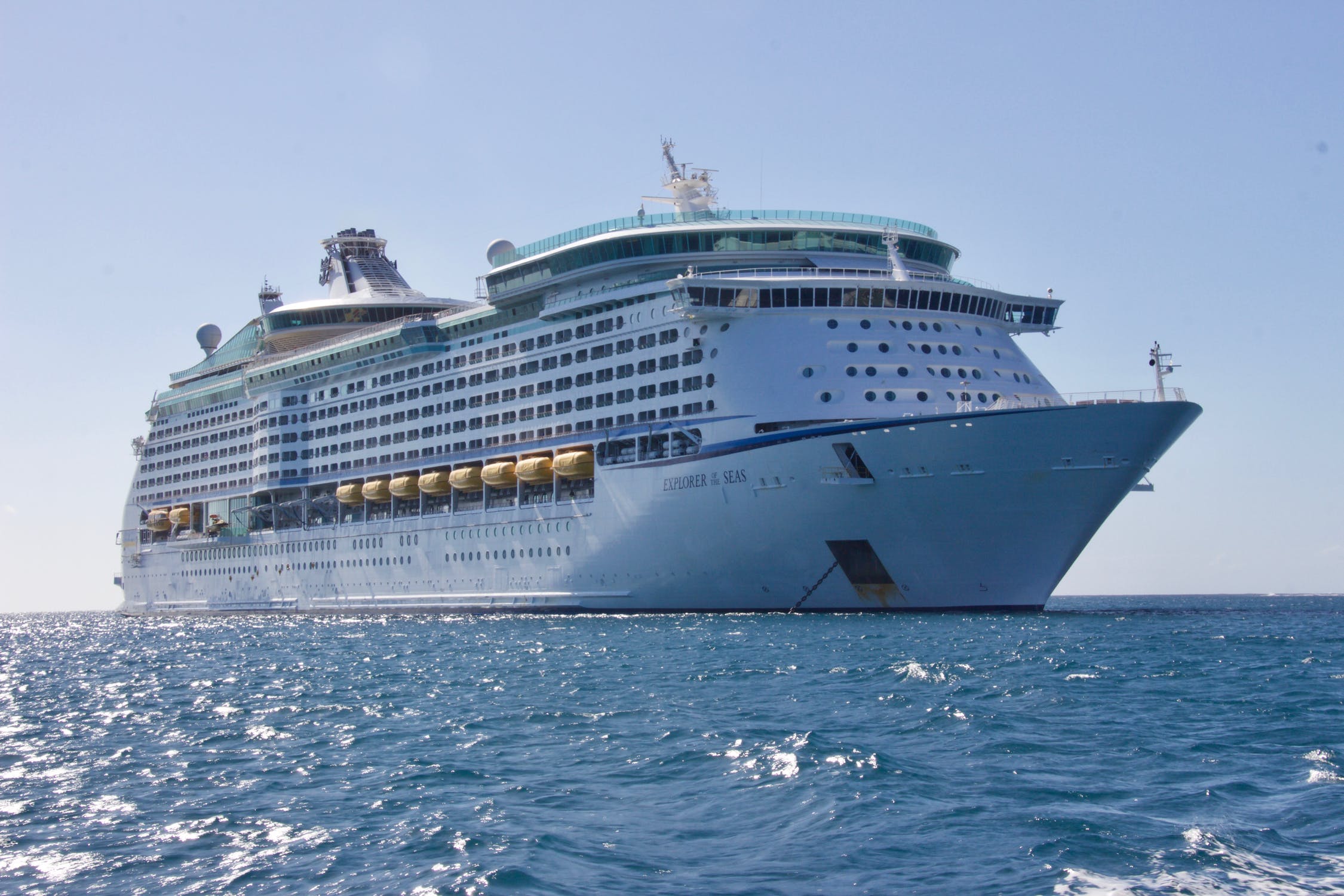 As such you may find yourself working on a passenger ship, a cargo or container ship, a bulk carrier, a heavy lift vessel, or a chemical or oil tanker, where you will be working with one of the lesser known jobs at sea, the Pumpman.
One word of warning when you're starting out, never pay anyone to find you a job at sea. There are scams out there targeting younger seafarers and any reputable employer or job agency will not charge you fees to find a job. As a cadet, you should be paid for your work and if you're under a cadetship, an employer, acting as your sponsor, will normally cover your training fees.
What are some other jobs at sea?
There's really no answer to the question 'what is a seafarer's job' - jobs at sea are spread across different vessels, different areas, and even different departments. There are jobs on ships, jobs in ports and maritime jobs ashore in this vast industry.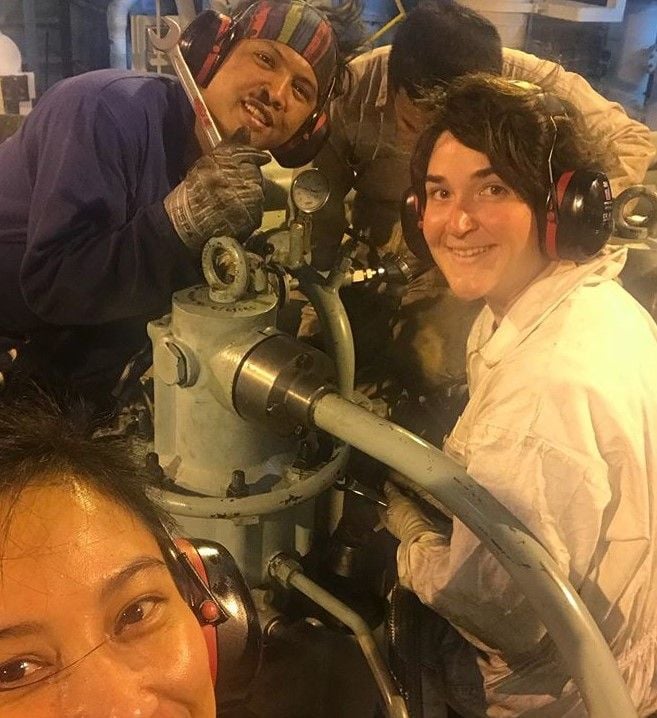 You could work your way up to becoming a Steward and then a Chief Steward or Chief Stewardess on a superyacht or cruise ship for example. Or how about putting your welding skills to the test by training as a Shipfitter? You could even become an excavator driver on a merchant vessel.
If you know your way around a kitchen, the ship's cook is an important position on whatever type of vessel they're working on - at least they are to the crew who are usually hungry after a hard morning or afternoon's work!
ARE YOU LOOKING FOR ENGINE CADET JOBS? VIEW MARTIDE'S ENGINE CADET JOBS ON SHIPS NOW!
Also working in the galley (the kitchen on a ship) is the Messman - an entry level ship job which involves washing dishes, serving meals, and keeping the galley and crew mess clean and tidy.
Meanwhile if you have an interest in all things electrical, there are quite a few positions you could pursue, from Electrical Cadet and Junior Electrician to Marine Electrician to Electro-Technical Officer.
Whatever career at sea you choose, you can be sure that it will be unlike any job on land and will provide you with opportunities to meet people from different backgrounds, see some amazing sights, get up close and personal with Mother Nature, travel the world - and get paid while doing all of that!
Read the previous article in this series: Everything You Need to Know About Electro-Technical Officer Jobs
Read the next article in this series: Everything You Need to Know About Excavator Driver Jobs on Ships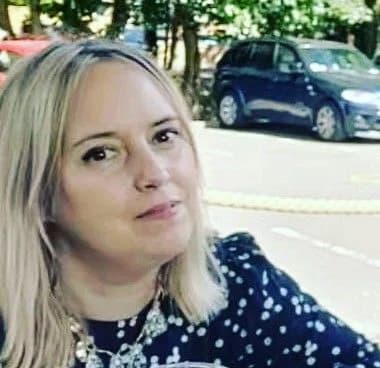 Eve Church
Eve is Martide's content writer and publishes regular posts on everything from our maritime recruitment and crew planning software to life at sea.
UK