Everything You Need to Know About Marine Pilot Jobs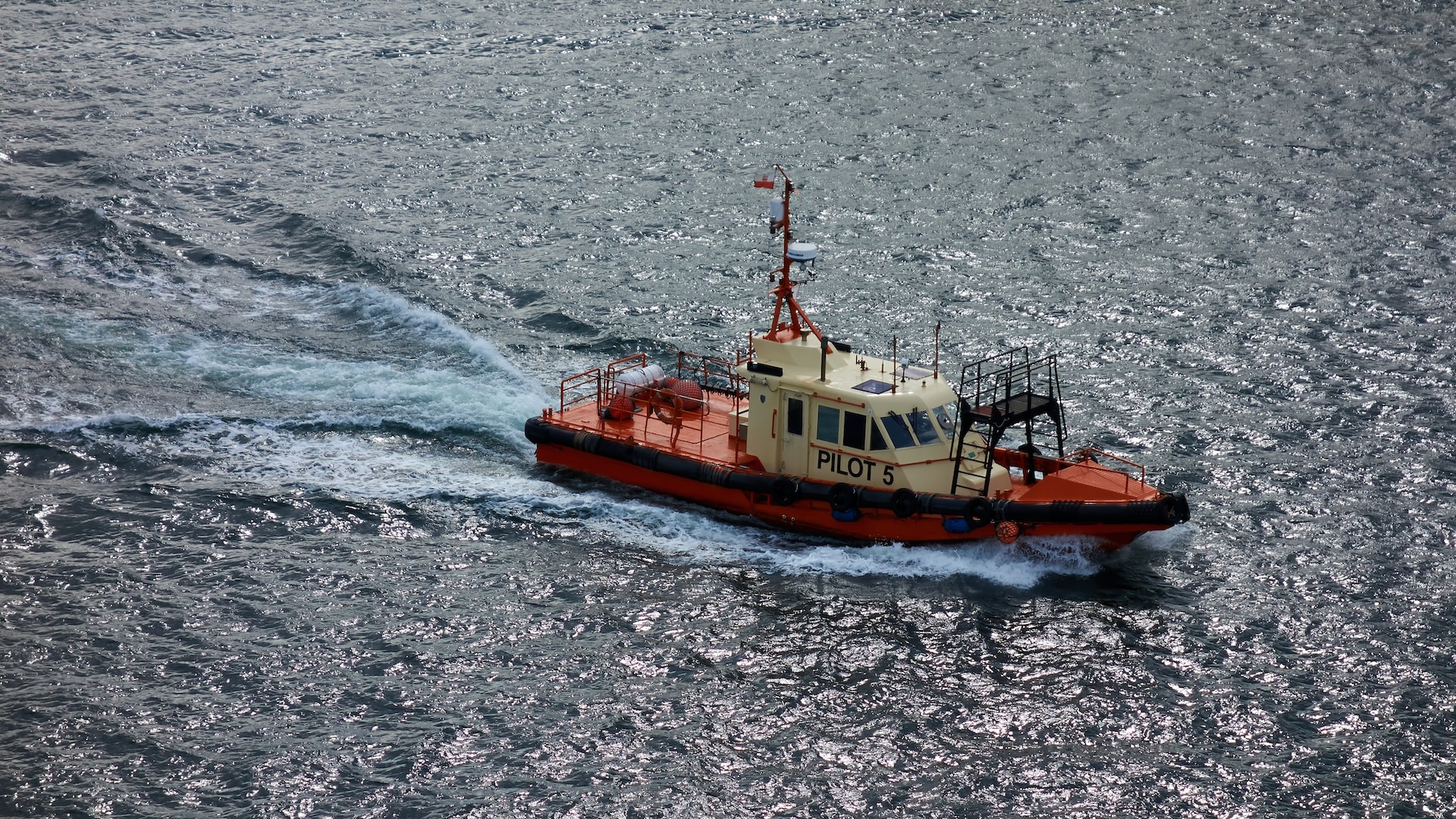 Pilot jobs are typically associated with flying planes or helicopters. But did you know there's also a career to be had as a maritime pilot? Also referred to as a marine pilot, port pilot, harbor pilot or ship pilot, their job is to safely navigate a vessel into ports or through dangerous waters.
Unlike the majority of maritime jobs, pilots are normally stationed at a particular port and do not travel onboard the vessel with the rest of the crew.
In this series of articles, we're looking at many different types of jobs at sea, from chief cook jobs to Chief Engineer jobs and from ordinary seaman and wiper to oiler jobs. But for this post we're going slightly off topic as the marine pilot is one maritime career that doesn't mean being away from home and spending months at sea.
Everything you need to know about marine pilot jobs
The marine pilot is a true expert in their field. That field being not only possessing the skills needed to man the helm of a cargo or container ship but also to have a deep knowledge of the areas that the vessel must be navigated through. These can include:
Harbors
Ports
Mouths of rivers
Canals, such as the Panama or Suez Canals
Areas where there is a high risk to the marine environment, such as the Great Barrier Reef
Other hard-to-navigate, or congested, seas or lakes
When a vessel needs to enter or depart a port or other waterway, the marine pilot will travel out to the ship by a small boat, known as a pilot boat. This is called a pilot transfer arrangement.
What are a marine pilot's duties and responsibilities?
As we've covered, the main duty of the marine pilot is to navigate vessels in and out of ports, including docking and departure from the wharfs. Let's summarize what a maritime pilot does:
Navigates the vessel safely in and out of the port using their specific local knowledge
Navigates a ship through other dangerous waterways or through canals such as the Suez Canal
Prioritizes the safety of the ship, the crew and cargo, the port facilities and the environment
Adapts the passage plan to take into consideration various factors such as weather conditions, the vessel, and the port's geography
Does the pilot take charge of the ship?
The master (captain) of a vessel always maintains command, even when a pilot is onboard. Yes, the maritime pilot may have in-depth local knowledge, but the ultimate responsibility for the vessel and its crew and cargo, always lies with the ship's master.
Read more: Everything You Need to Know About Navigation Officer Jobs
However in some countries, such as the United Kingdom, the pilot has the legal conduct of the vessel when it is within the area of pilotage. He or she will provide a passage plan for the duration that they are onboard and navigating. This plan also lays out the speed the ship should travel at, as well as the course.
When do maritime pilots work?
Pilotage, the term given to the marine pilot's actions, is most definitely not a nine to five job. In fact, it's 24/7, 365. Generally speaking, ship pilots will work on shifts in accordance with a roster or rota.
Shipping can be an unpredictable business and just because a vessel is meant to arrive into a port on a certain date at an estimated time, that doesn't mean it will. Adverse weather conditions and other factors have a part to play in arrival times.
Because ships are arriving at all hours of the day or night into ports, the marine pilot may have to contend with an irregular sleep pattern. Something that the majority of seafarers working on cargo ships and tankers as a watch-keeper will be able to sympathize with.
What skills and personality traits do ship pilots need?
Being able to handle a merchant vessel, whether that's a tanker, container ship, heavy lift vessel or bulk carrier, is obviously the most important skill a pilot needs to possess.
Being able to adapt to various situations and weather conditions and plan accordingly is also crucial.
In addition to these skills, a maritime pilot should also have a highly professional attitude. Otherwise they will do little to inspire confidence in the ship's Master, the Chief Officer or the rest of the crew on the bridge.
Other personality traits a marine pilot should have is the ability to keep calm in moments of stress or high tension. After all, they are being brought onboard to deal with a tricky situation in terms of maneuverability and they may be piloting a vessel that has dangerous cargo onboard or they could be working in an area that is environmentally sensitive.
They should also be a good communicator and be able to clearly relay information to both those ashore, and to the Master and crew - who might not speak the same language.
How do you become a marine pilot?
On the whole, most ship pilots formerly worked in seafarer jobs. Usually as a senior deck officer such as the Chief Officer or even the Master on a merchant vessel, or as a member of the marines/navy.
Having said that, there are exceptions to the rule and in some smaller ports or harbors, pilots may be local people who are familiar with the waters, or even the harbor master themselves.
How you become a maritime pilot, therefore, could differ depending on the port you want to work out of. If it's a small harbor and you know the waters like the back of your hand, it could be worth approaching your local port authority.
However, keeping in mind that major ports will want someone with experience as a professional seafarer and will require you to hold an STCW II/2 Master's qualification which is why many pilots are retired seafarers who still want to work on ships, but who prefer the relative stability of being (mostly) based on land.
You could say that maritime pilot jobs are at the opposite end of the spectrum to entry level cargo ship jobs such as deck cadet, junior electrician, messman, motorman, and engine cadet and electrical cadet jobs.
What is a marine pilot's salary?
Unsurprisingly the salary for maritime pilots jobs can vary widely depending on a number of factors. These include the qualification you hold (having an STCW will result in better pay than only having knowledge of a particular harbor), the area of pilotage, the size of the port, the size and type of vessels you work on, the company you work for, and your country.
Is being a maritime pilot dangerous?
All jobs at sea come with an element of risk and maritime pilot jobs are no different. And in particular, the manner in which a pilot boards a ship has long been debated. When a pilot boat pulls up alongside a merchant vessel, the pilot needs to then climb onto a ladder which hangs down the side of the ship.
Not only does the pilot need to leave his boat to get onto the ladder, but then he or she needs to then scale the side of the larger vessel's vast hull.
Now consider that this is all carried out in open seas - sometimes in poor weather conditions and it stands to reason that a marine pilot needs to be reasonably fit and at home working with boats and on water.
The International Maritime Pilots' Association (IMPA) has more on boarding arrangements and procedures and what is being done by the maritime industry to increase the safety of pilots.
What are some other unusual jobs on ships?
The marine pilot may just be the unsung hero of the shipping world. They face danger each and every time they embark and disembark and must remain cool-headed at all times.
However, when thinking about careers at sea or jobs on container ships, the pilot is not often considered. But there are a lot more possibilities when it comes to a maritime career than the obvious positions and ranks.
We've all heard of Bosun, marine electrician and Able Seaman jobs but did you know that you could find work on a ship as a carpenter, plumber or garbage operator? Jobs of this nature are more commonly found on cruise ships - alongside more well known jobs such as Chief Stewards and stewardesses.
Or did you know that you can even find work on a ship as an excavator driver?
Martide and seafarer jobs
At Martide, we're always on the lookout for qualified seafarers who can fulfill our shipowner clients' and manning agents' requirements.
Whether you're looking for shipfitter jobs, oiler jobs, pumpman jobs, Able Bodied Seaman jobs, cadet jobs, electrician jobs, Electro-Technical Officer jobs or engineer jobs, create an account with Martide today and find your next seafarer job quickly and easily.
Read the previous article in this series: Everything You Need to Know About Junior Engineer Jobs
Read the next article in this series: Everything You Need to Know About Navigation Officer Jobs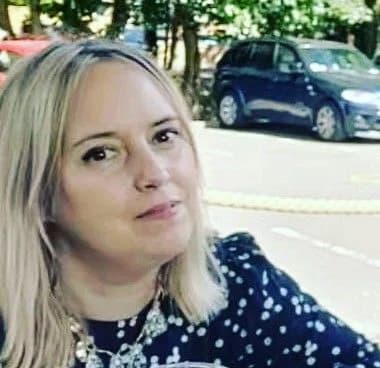 Eve Church
Eve is Martide's content writer and publishes regular posts on everything from our maritime recruitment and crew planning software to life at sea.
UK